Hakeem Olajuwon's Net Worth Makes Him the 8th Richest NBA Player Ever
If you reflect on NBA players from the '90s, you'll likely think of Michael Jordan for good reason. You may also think about a young Shaquille O'Neal, going from the overall No. 1 pick to a. league-wide sensation. One '90s-era NBA player who often gets overlooked is Hakeem Olajuwon.
The legendary center's career began in the '80s, but he was the leader of the only non-Bulls team to win multiple titles in the '90s, with the Houston Rockets. Let's look at Olajuwon's career as well as his net worth.
Hakeem Olajuwon's NBA career
The Rockets drafted Olajuwon in 1984. He was the No. 1 overall pick in a draft year that included Michael Jordan, and few people question the Rockets' decision. Unlike the Portland Trail Blazers passing on Jordan to take Sam Bowie, everyone understands the decision to choose Olajuwon. His career withstood the scrutiny of being a pre-Jordan draft pick. 
The Rockets selected Olajuwon to play alongside fellow big man Ralph Simpson. Despite many playoff bids and an NBA Finals appearances, Olajuwon and the Rockets couldn't manage to win an NBA championship until the 1993-94 season.
First, the Olajuwon led the Rockets over a stocked Knicks team in seven games. The next year, the sixth-seeded Rockets shocked the world, outplaying O'Neal and the Magic in a four-game sweep. Olajuwon regularly outshone his contemporaries at center in this era, including Patrick Ewing, David Robinson, and O'Neal. 
Everyone knew Olajuwon for his incredibly graceful post-play. He had some of the best footwork of any center in NBA history. The 12-time All-Star retired as a two-time NBA champion, an Olympic gold medal winner (1996), and an eventual Basketball Hall of Famer. 
Olajuwon's career earnings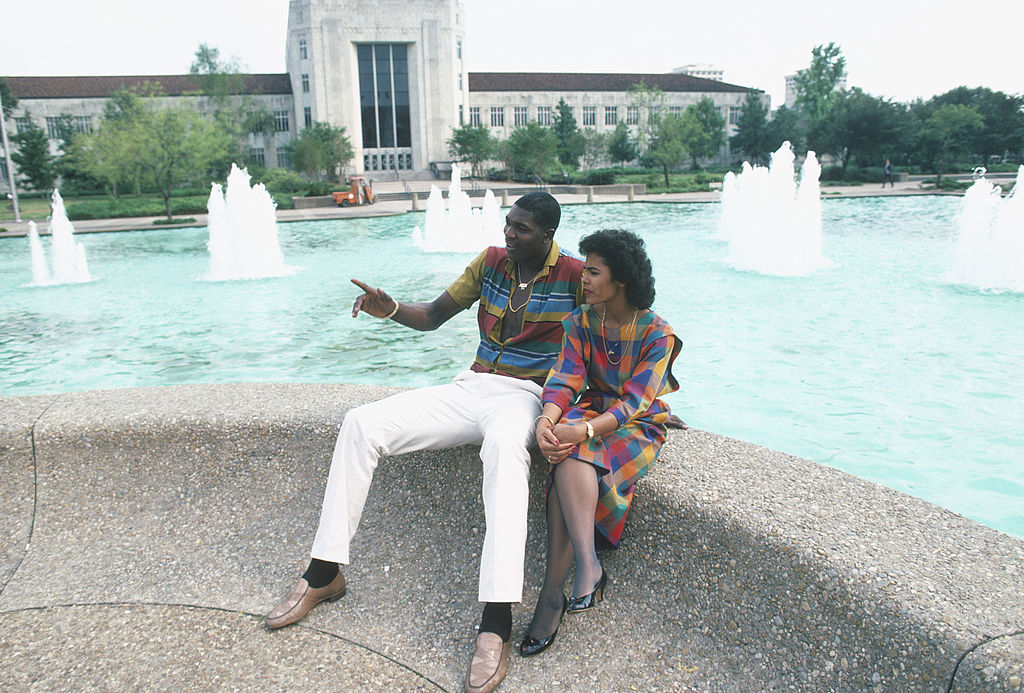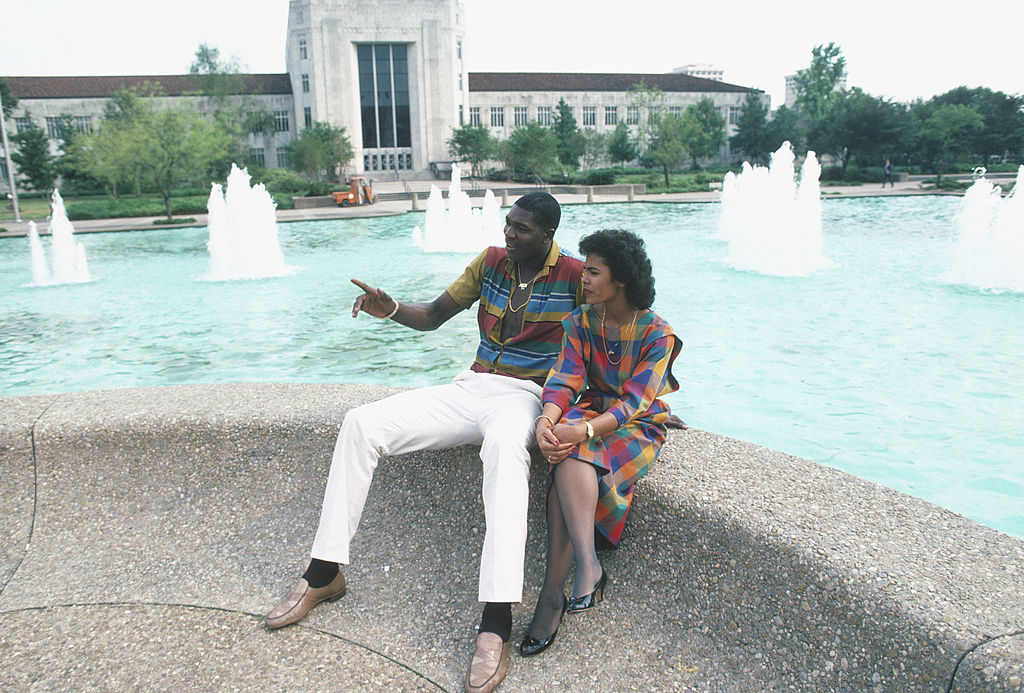 Being one of the greatest players of his era, Olajuwon earned over $107 million from his NBA contracts, according to Money Inc. This number may seem paltry compared to what today's stars make. But for the time, this was considered a hefty sum.
Olajuwon signed an eight-year, $23 million contract with the Rockets in 1986. But he wanted to re-negotiate a few years later after learning David Robinson made more as a rookie. Olajuwon's final contract was with the Toronto Raptors for three years, $18 million before retiring in 2002. 
Hakeem Olajuwon's net worth and life after basketball
Olajuwon's net worth is reportedly $200 million. He's had a number of successful business ventures off the court as well. Here are just a few of them: 
He launched a clothing line in 2011 called DR34M (his nickname, "The Dream" combined with the number he wore during his playing days). 
Olajuwon's real estate investments have reportedly netted him over $100 million. 
He's signed endorsements with Etonic, LA Gear, and Spalding. 
Olajuwon recently moved back to the Houston area from the United Kingdom. He's convincing his sons to pursue basketball after playing soccer in their formative years. His son Abdullah had this to say:
"When we used to play soccer, I was more passionate than everybody … But when my dad told me to forget about soccer, I really didn't believe it. But after I tasted [playing basketball], I didn't want to play anything else, I knew that was my passion."
One thing's for sure: If they're even as a fraction as successful as their Dad – on and off the court, they'll likely make a decent amount of money.