Hall of Fame Player Tracy McGrady Wants to Make Sure Athletes Take Care of Their Money
Tracy McGrady made a lot of money during his time in the NBA. As one of the top athletes in the league, he made money outside the game of basketball. Even after playing, McGrady continues to make money.
Now that McGrady is enjoying life after basketball, he wants to make sure young athletes are making smart decisions with their money.
Tracy McGrady's net worth
McGrady spent 15 seasons in the NBA and earned a good amount of money. His success allowed him to earn some good paying contracts with multiple teams. The seven-time all-star made $23 million during the final years of his career.
His overall net worth is $75 million. When he first got into the league, he signed a lifetime contract with Adidas. When he signed his first contract with Adidas, it was for $12 million over six years. McGrady continues to receive royalties on every pair of shoes sold and all pieces of Adidas products under the 'T-Mac' brand.
The Hall of Fame player came into the league straight out of high school and was exposed to a lot of money at a young age. Through experience, he was able to make smart financial decisions that would put him in a good position after his playing career finished.
Starting a program to help young athletes
McGrady wanted to share his knowledge and what he learned during his time in the league. When some of these athletes come into the league for the first time, they do not know how to handle the money they receive, and they'll find themselves in a situation that they don't want to be in.
That's where McGrady comes in and offers his knowledge. The NBA superstar wants to start a financial advisory program to help athletes avoid making the wrong financial decisions and to be smart with their money. In a Forbes article, McGrady talks about why this would be important to young athletes. 'You can relate to my story because I've made a lot of money, I've created a brand,' McGrady said.
How McGrady plans to create this program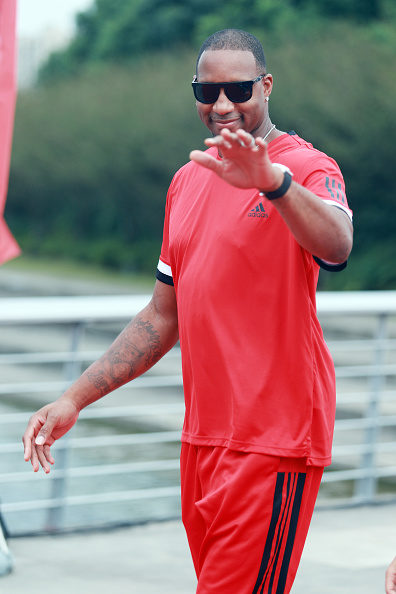 McGrady plans to have help to get this program up and running. According to the Forbes article, McGrady will have support from Grant Haas, managing partner of the Haas Portman Family Office. McGrady became a partner with Haas Portman, and the program will put young athletes in connection with financial experts.
The article talks about how the program will be free to clients that want advice. McGrady believes that many athletes find themselves in a financial struggle is because they only focus on playing basketball. When you're a professional athlete, anything can happen. Injuries can hurt a player's career, and McGrady has experienced that during his career. Once injuries started to hit, McGrady began to focus on his career outside of basketball.
This is what athletes need
What McGrady is planning to do for these athletes is a big thing. This is what athletes need, especially the young ones, because they are being put in a situation they have never been in before.
Athletes need to be well-educated on this topic so they can be in a good position whenever they're done playing. McGrady is one former player who wants to help out in any way he can.