Hank Aaron Broke Babe Ruth's Home Run Record on This Day in 1974
Hank Aaron had steadily climbed up the home run charts when he tied Babe Ruth's all-time record on April 4, 1974. Four days later, "Hammerin' Hank" stood alone. Hank Aaron hit his 715th career home run and moved past Babe Ruth on April 8, 1974.
What happened the night Hank Aaron hit his historic home run, and what did it mean for baseball as a whole? Let's take a look back in time.
Hank Aaron hit his 715th home run against the Los Angeles Dodgers
Hank Aaron ended the 1973 season with 713 home runs to his name. Atlanta planned on sitting Aaron for the opening series at Cincinnati so he'd have a chance to tie, and later break, Babe Ruth's home run record in Atlanta. MLB Commissioner Bowie Kuhn intervened and ordered Aaron play at least two of the Braves' three games against the Reds. Aaron's first at-bat of the 1974 season ended with his 714th homer.
Four days later, Aaron stepped to the plate in the fourth inning against the Los Angeles Dodgers. Fittingly, Aaron — a black player who played in the Negro Leagues — hit his 715th home run against a black pitcher, Al Downing, and the team that broke the color barrier in 1947 by playing Jackie Robinson. Fans embraced Aaron as he rounded the bases and had the signature moment in a 7-4 Braves victory.
Hank Aaron's record-breaking home run was his last great moment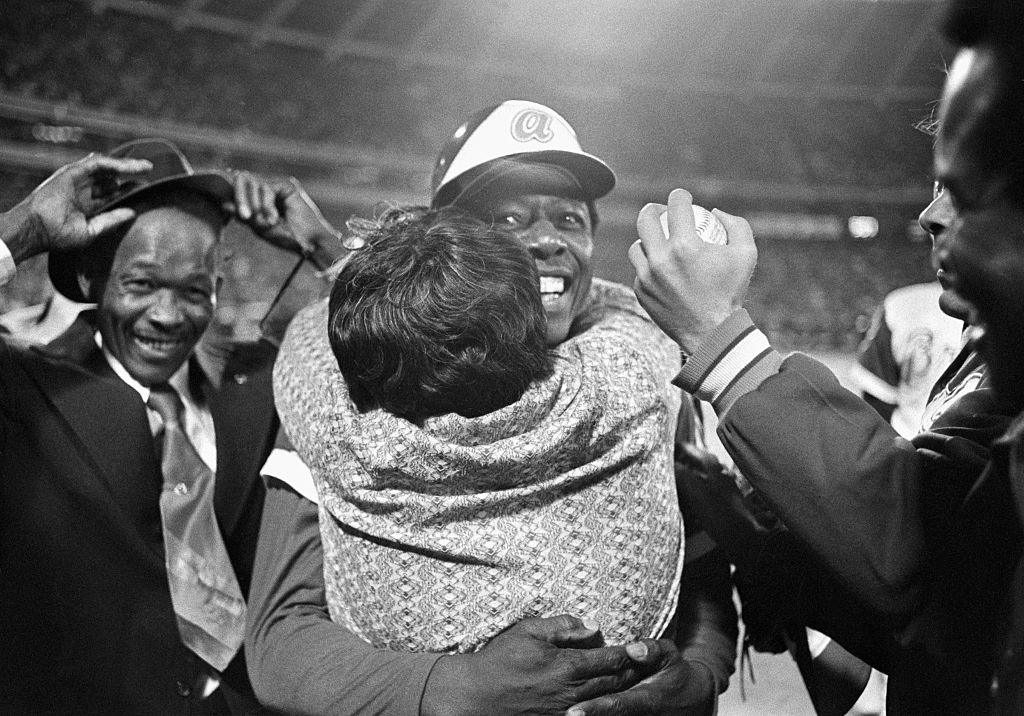 At 40 years old, it was clear by the end of April 1974 that Hank Aaron's best days were behind him. Aaron ended the season's first month hitting just .216 with a .298 on-base percentage. A strong final two months pushed Aaron's average up to .268, though his 20 homers were his fewest since his rookie season in 1974.
Atlanta traded Aaron to the Milwaukee Brewers, the city where he began his MLB career, after the season. Aaron hit 22 home runs in two seasons with the Brewers and set a league record with 2,297 RBIs. Using Baseball-Reference's Wins Above Replacement system, Hank Aaron totaled only 0.5 WAR with the Brewers.
Aaron ended his career with 755 home runs. San Francisco Giants slugger Barry Bonds broke Aaron's record on August 7, 2007.
What else happened in baseball on April 8?