Hank Aaron Had a Special Moment With Bubba Wallace Just a Few Years Before the Slugger's Sad Death
Hank Aaron is one of the most iconic athletes in sports history. He not only broke the MLB home run record, but the Hall of Famer also helped break down racial barriers and opened doors for other Black athletes across America. Another current athlete who has also fought against racial inequality is NASCAR's only Black full-time driver, Bubba Wallace. Aaron, who sadly died recently, actually had a special moment with Wallace just a few years ago, too.
Hank Aaron was the home run king
Hank Aaron became one of the best baseball players to ever play the game during a time when many Americans didn't embrace Black athletes.
He ultimately won the NL MVP award in 1957, and he led the Braves to a World Series title that year. Aaron also won three Gold Glove awards in his career, led the NL in batting average twice, hitting as high as .355 in 1959, and he led the NL in home runs four times. He also hit a career-high 47 home runs in 1971. Aaron additionally earned a record 25 All-Star selections, as he earned All-Star honors every year but his first season and his last.
Overall, Aaron hit .305 for his career. He also racked up 3,771 career hits, which is third all-time, scored 2,174 runs, fourth all-time, and recorded 2,297 RBIs, which is No. 1 all-time.
What baseball fans really know him for playing-wise, though, was becoming the home run king. Aaron ultimately passed Babe Ruth for most home runs in MLB history, as he recorded 755 in his career. His record ultimately stood until 2007, when Barry Bonds broke it.
Aaron was also known for playing baseball during a time when Americans did not embrace Black athletes. He even received death threats during the years he was getting closer and closer to Ruth's records, as people didn't want a Black man to break it, according to ESPN.
"If I was white, all America would be proud of me," Aaron said around a year before breaking the record, according to ESPN. "But I am Black."
He sadly died at 86 years old
Hank's Aaron's death was announced on Jan. 22, 2021. He was 86 years old when he died.
"Our family is heartbroken to hear the news of Hank Aaron's passing," Georgia governor Brian Kemp said on behalf of Aaron's family. "Hank Aaron was an American icon and one of Georgia's greatest legends. His life and career made history, and his influence was felt not only in the world of sports, but far beyond — through his important work to advance civil rights and create a more equal, just society. We ask all Georgians to join us in praying for his fans, family, and loved ones as we remember Hammerin' Hank's incredible legacy."
According to ESPN, Kemp issued an order for state buildings to fly flags at half-staff across Georgia. They will fly like that until after Aaron's funeral.
"Hank Aaron is near the top of everyone's list of all-time great players," MLB commissioner Rob Manfred said, according to ESPN. "His monumental achievements as a player were surpassed only by his dignity and integrity as a person. Hank symbolized the very best of our game, and his all-around excellence provided Americans and fans across the world with an example to which to aspire. His career demonstrates that a person who goes to work with humility every day can hammer his way into history — and find a way to shine like no other."
Hank Aaron shared a special moment with Bubba Wallace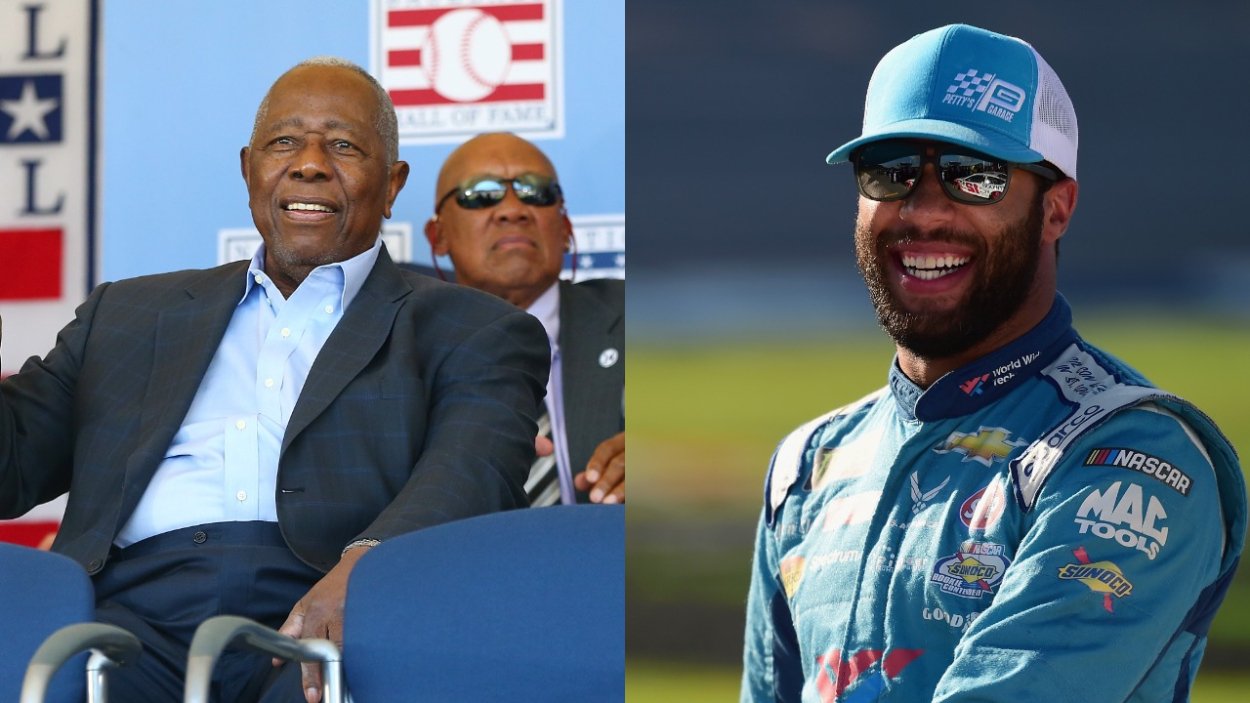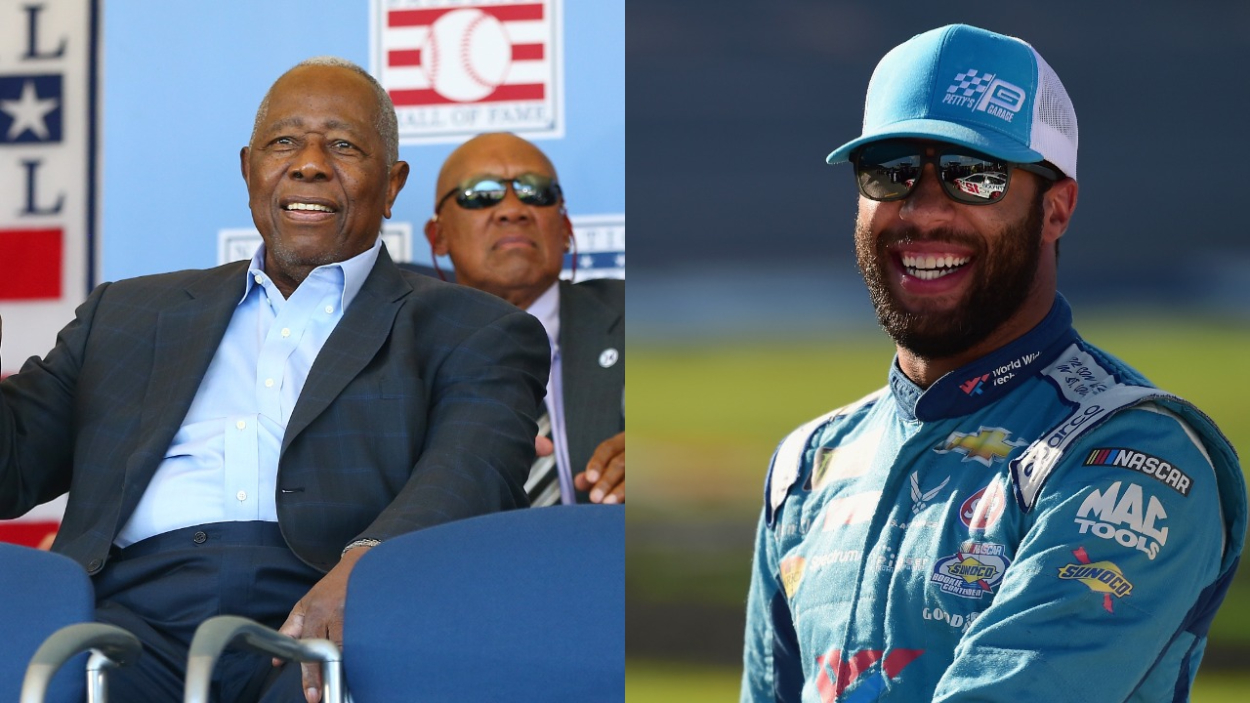 Bubba Wallace is NASCAR's only Black full-time driver. In 2018, he made history, too, as he finished second at the Daytona 500, the best finish by a Black man, according to The Charlotte Observer. It was also his first Daytona 500.
Before the race, though, he received a call from Aaron.
"When (Richard Petty Motorsports co-owner) Andrew Murstein came up to me and said, 'Hey, Hank Aaron is on the line,' I'm like, what? That's awesome," Wallace said, according to The Charlotte Observer. "I was pretty excited about that."
So, what did Aaron say to him?
"He just said, 'Good luck and have a good race today.' It was just five seconds. He knew we were pressed for time," Wallace said, according to The Charlotte Observer. "That was really cool."
Hank Aaron's unbelievable abilities opened doors for many other Black athletes across America. Now, Bubba Wallace is helping open doors for other Black drivers in racing. It's fitting that Wallace ultimately made history the same day that he spoke to an iconic history-maker, too.
Stats courtesy of Baseball Reference