Hank Aaron Tied Babe Ruth's Home Run Record on This Day in 1974
Hank Aaron's pursuit of Babe Ruth's home run record looked like a pipe dream. Ruth was the only player to even hit 600 home runs, let alone the 714 he retired with. Yet, Henry Aaron kept going and on April 4, 1974, the Atlanta Braves legend joined Ruth atop the all-time home run list.
What happened on the day Hank Aaron hit his 714th home run, and how did the baseball world react? Let's take a trip back through time.
Hank Aaron's 714th home run was a controversial one
Hank Aaron was one of the game's greatest power hitters throughout his career. It wasn't until the 1973 season that the possibility of a new home run king became feasible. Aaron hit 40 home runs in 1973 and ended the season one home run shy of tying Babe Ruth.
The Atlanta Braves opened the 1974 season in Cincinnati. Aaron was expected to sit the entire series out so he could tie and break Ruth's record in Atlanta, but MLB Commissioner Bowie Kuhn intervened and said Aaron needed to play at least two of the three games. Aaron only needed one swing on April 4, 1974, to tie Ruth's home run record.
Hank Aaron didn't hit another home run against the Reds. However, he broke Ruth's record when Atlanta opened its 1974 home slate against the Los Angeles Dodgers four days later.
Aaron's home run pursuit drew negative feedback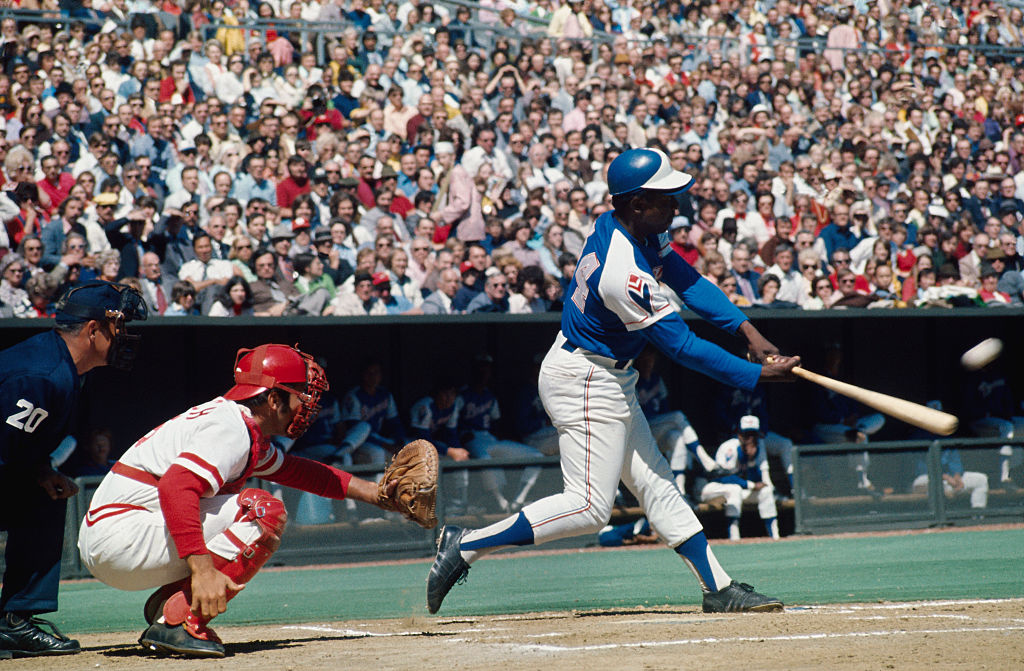 Baseball fans wanted nothing to do with Hank Aaron's pursuit of Babe Ruth's record. Aaron and journalists who covered the home run chase each received death threats.
When the 1973 season ended and Aaron was one home run shy of tying Ruth, Aaron said he feared he wouldn't live to see the next season. The threats continued even as Babe Ruth's widow, Claire Hodgson, said her husband would have cheered Aaron on.
Hank Aaron played in the Negro Leagues and was no stranger to racism. Lewis Grizzard, the Atlanta Journal's sports editor, secretly had an obituary written for Aaron in case the legendary slugger was murdered. Hank Aaron turned 86 earlier this year and received the Presidental Medal of Freedom, the nation's highest civilian honor, in June 2002.
What else happened in baseball on April 4?