Hank Aaron Used to Be So Poor That He'd Make Bats Out of Wood Scraps
Hank Aaron was the MLB home-run king for over 30 years. But it wasn't an easy road to success for the slugger. As a black player through the 1950s into the '70s, he faced barriers in the form of racism. But even before making it to the majors, Aaron struggled to overcome obstacles, growing up in poverty. His family's financial situation was so bad that Aaron had to make his own bats.

Hank Aaron's early life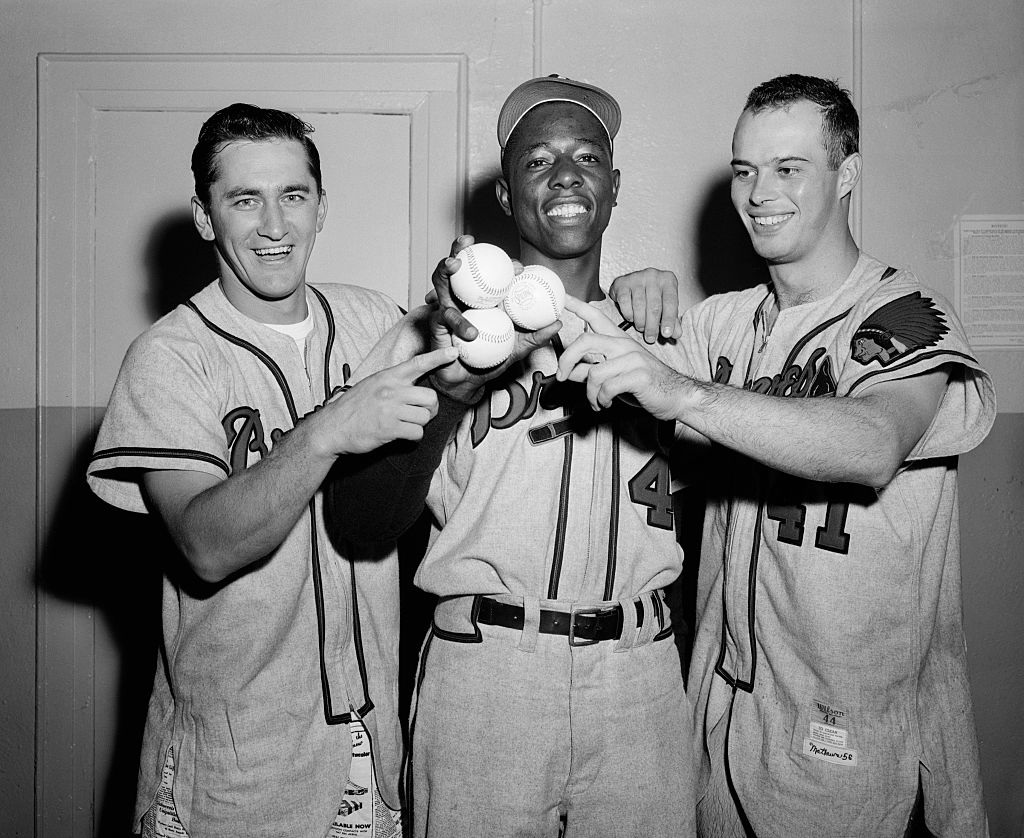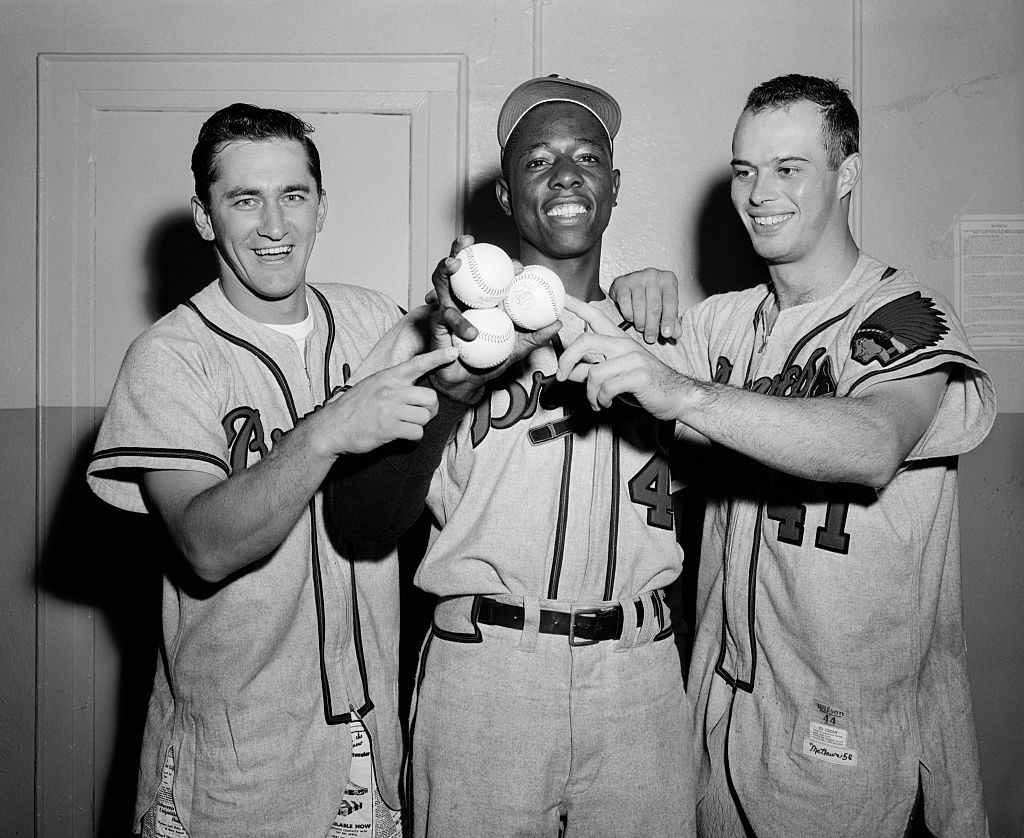 According to the History Collection, Aaron was born in the poor region of Mobile, Ala., the third of his parents' eight children. His father was an assistant to a boilermaker and the owner of a small tavern. When he was a young boy, Aaron's family couldn't afford to buy him baseball equipment, so he made his own bats.
The youth would use fallen limbs or scraps of wood he found. Aaron would practice with the bats, using bottle caps to improve his batting eye. But his practices were often cut short when his mother would call Aaron back to the house, telling him to get under the bed. This was a regular ritual for his family when, as Aaron recalls, according to CNN, "The KKK would march by, burn a cross, and go on about their business."
His family moved to a more middle-class neighborhood when he was eight. Aaron started to lose interest in school as his baseball skills improved. He quit school in 1951, at the age of 18, and signed with the Negro Leagues' Indianapolis Clowns. After part of a season, the Milwaukee Braves purchased his contract.
Aaron's Hall of Fame MLB career
Aaron debuted with the Braves in 1954. He proceeded to play for them for 21 seasons, staying with the club when they moved to Atlanta in 1966. He finished his career in Milwaukee, however, playing for the Brewers in 1975 and '76. Aaron ended with a career .305 average and 2,297 RBI, but his power made him a household name — hitting a then-record 755 home runs, a mark that stood until Barry Bonds surpassed him in 1974.
Getting the home run record wasn't easy for Aaron, who faced headwinds from fans. He was chasing a record held by Babe Ruth, one of the game's most popular players. Many fans in the early- to mid-'70s didn't want to see a black player break a record held by a legendary white player.
So it wasn't entirely a celebratory experience when Aaron hit his 715th home run on April 8, 1974, to set the new homer record. He earned the 1957 National League MVP, and he was inducted into the National Baseball Hall of Fame in 1982.
Where is Hank Aaron now?
It's been more than 40 years since he retired, so what is Aaron doing now? The 86-year-old is doing his best to continue making a positive impact on the sport even though he no longer takes the field every night. He serves as an ambassador for baseball, which he has done throughout his retirement.
Through the Hank Aaron Initiative program, he tries to improve diversity in youth baseball leagues across America. When he turned 86 in February, he received an impressive birthday present — having a building named after him, according to ABC. The Atlanta Technical College, a school he regularly donates to, rechristened a building as the Hank Aaron Academic Complex.