Hank Steinbrenner Once Blamed 'Red Sox Nation' on ESPN's Location
Hank Steinbrenner had the outspoken brashness that made his father proud. The Yankees' part-owner and co-chair from 2007 until he died of a liver issue Tuesday, Steinbrenner regularly spoke out about baseball issues that bothered him whether it was revenue sharing, the playoff format, or the Yankees-Red Sox rivalry.
In a 2008 interview that endeared him to Yankee fans, Steinbrenner ripped the phrase "Red Sox Nation" and blamed it both on the Yankees' hated rivals and ESPN.
What exactly was Hank Steinbrenner's issue with Red Sox Nation, and how did the Red Sox respond? Let's take a look back in time.
Hank Steinbrenner didn't like the idea of "Red Sox Nation"
Any baseball fan was familiar with George Steinbrenner, the Yankees' loud owner who enjoyed six World Series titles from 1973-2007 and served two significant suspensions during that time.
By the fall of 2007, Steinbrenner's health was failing and he appointed his sons, Hank and Hal, as the new leaders of the Yankees' day-to-day operations.
Hal Steinbrenner served as the Yankees' public face and Hank, who lived in Tampa, worked behind the scenes. Although that was always the arrangement, Hank Steinbrenner developed a reputation early in his time as the Yankees' co-chair for his attitude.
Hank Steinbrenner famously attacked Red Sox Nation and ESPN in a March 2008 interview with The New York Times' Play magazine.
"Red Sox Nation? What a bunch of bull—- that is … That was a creation of the Red Sox and ESPN, which is filled with Red Sox fans…Go anywhere in America and you won't see Red Sox hats and jackets, you'll see Yankee hats and jackets. This is a Yankee country. We're going to put the Yankees back on top and restore the universe to order."
Boston Red Sox owner John Henry admitted Steinbrenner to Red Sox Nation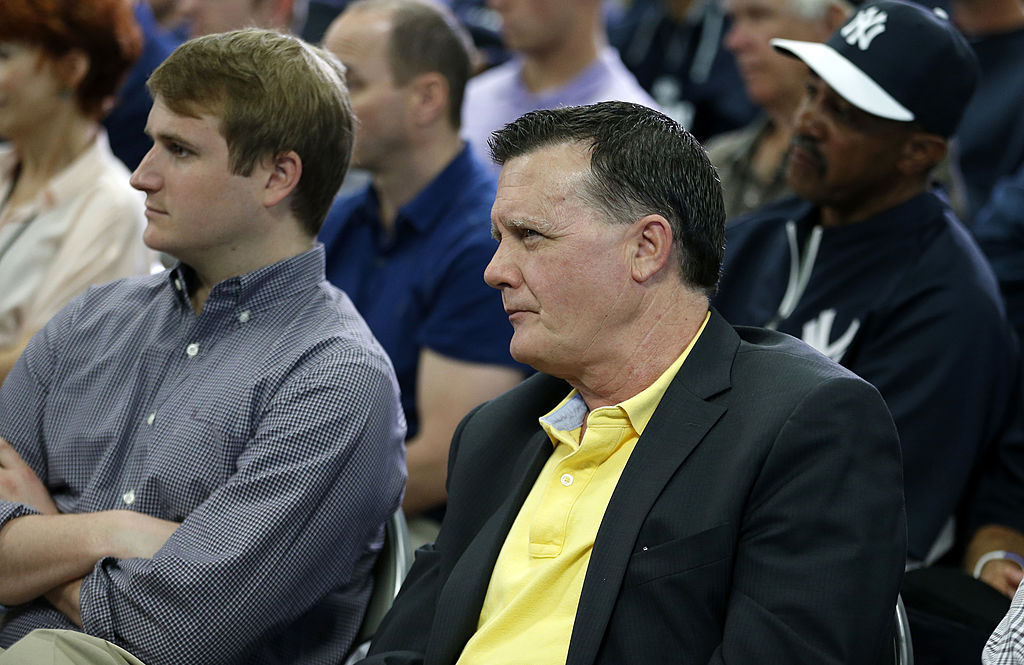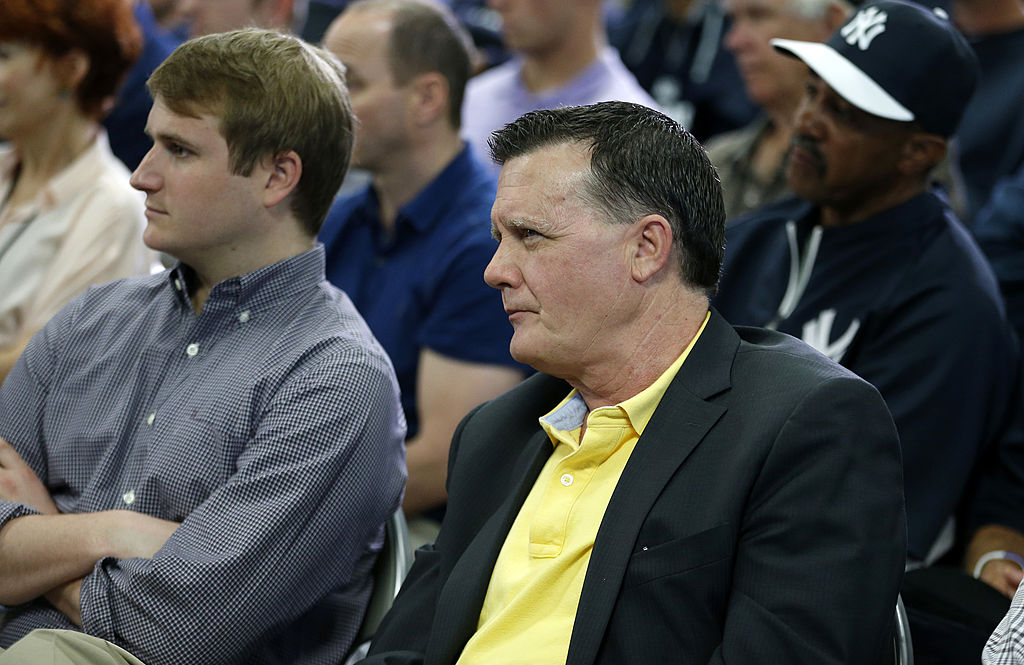 Before Hank Steinbrenner could work on truly restoring the universe to order, he received a gift from Red Sox owner John Henry. Henry personally inducted Steinbrenner into Red Sox Nation just days after Steinbrenner's comments went viral.
Henry provided Steinbrenner with a membership card that gave the Yankees' part-owner a group newsletter, Green Monster seats, and a hat autographed by Red Sox star David Ortiz among its various features.
Steinbrenner politely declined Henry's request and called him a "great guy."
The 2008 Red Sox split their 18 games with the Yankees that year, though the Red Sox made the ALCS as a Wild Card team. New York missed the playoffs for the first time since 1993.
Hank Steinbrenner had several controversial comments early in his career
Before Hank Steinbrenner primarily spent his days working from the Yankees' offices in Tampa, he tried staying in the news with comments about the state of baseball. Steinbrenner ripped the idea of revenue sharing and publicly wondered if it was "even American."
Yankees pitcher Chien-Ming Wang missed the final half of the 2008 season after suffering an injury running the bases in interleague play. Hank Steinbrenner said the National League needed to "join the modern age" and add the designated hitter.
Steinbrenner also engaged in a brief feud with former Yankees manager Joe Torre, who split from the Yankees in a bitter divorce after the 2007 season.
Steinbrenner was mostly quiet and out of the public eye after his father passed away in July 2010. The Yankees won the 2009 World Series under Hank Steinbrenner's tenure as co-chair and made four other American League Championship Series appearances.
The Yankees have not yet announced how they will honor Steinbrenner.