Hard-Hitting Former Pro Bowler Rodney Harrison Lost Nearly $120,000 After Crushing Blow to Jerry Rice, but It Was Worth It: 'I Wanted Him to Know My Name'
Rodney Harrison, a kid from Markham, Illinois, entered the NFL with a massive chip on his shoulder. He made a living delivering punishing blows to his opponents, but some were more rewarding than others. Harrison recalls one play in particular when he blasted legendary receiver Jerry Rice, ultimately costing him money in his bank account.
The former Pro Bowler says the hit was worth every penny.
Rodney Harrison was known for hard-hitting play style
Rodney Harrison played like he had something to prove for his entire 15-year NFL career.
The San Diego Chargers selected Harrison in the fifth round of the 1994 NFL Draft out of Western Illinois. The Illinois native was just one of those players who seemed to genuinely enjoy hitting people.
Harrison often toed the line between clean and dirty hits, but the "dirty" tag stuck with him for most of his playing career.
"People have called me a dirty player," he previously said per Bleacher Report. I'm a very passionate player. I also understand that this is not volleyball. This is a very violent, physical game, and if you hit someone in the mouth, they're not going to be your friend. That's what the game of football is."
Rodney Harrison was unapologetically himself. He didn't concern himself with the opinions of other people. Instead, he set out to play the game the way he thought he should play it.
His physical playing style cost him a lot of money over the years, though.
The former Pro Bowl safety recalls a huge hit on Jerry Rice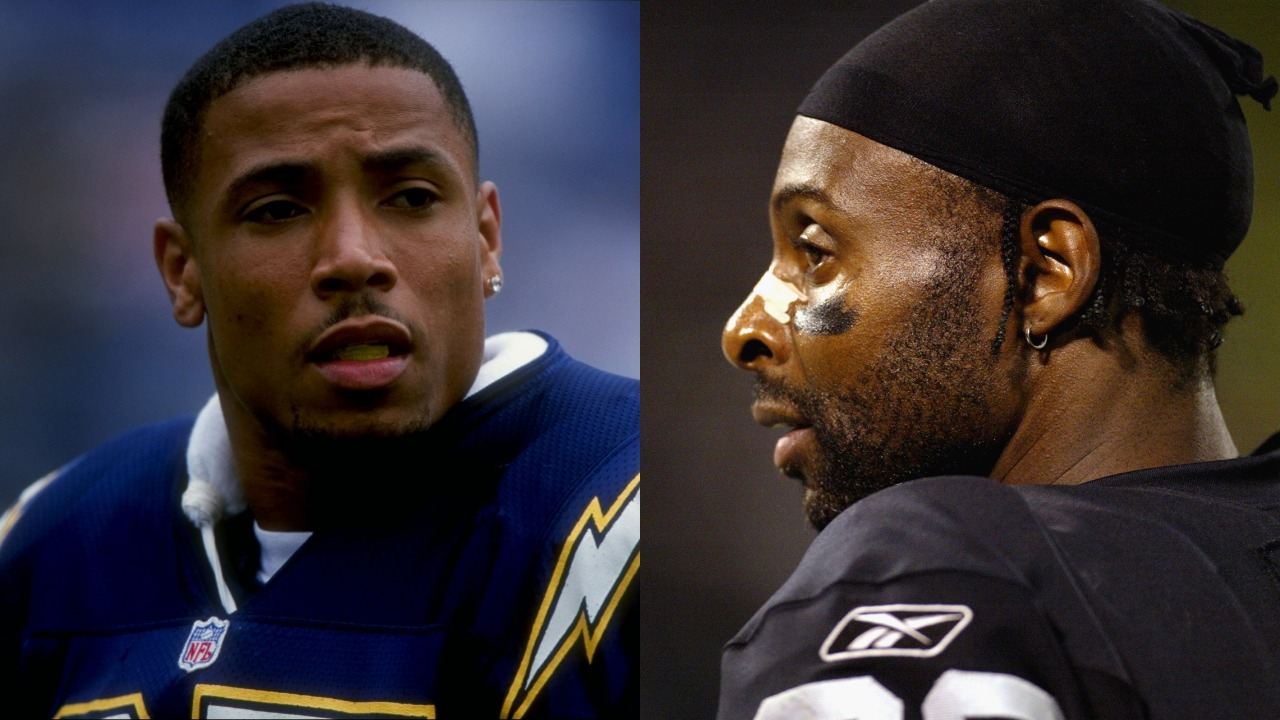 In his time with the Chargers and New England Patriots, Rodney Harrison racked up countless big hits, which ultimately led to fines by the NFL.
In a recent interview on The Dan Patrick Show, the two-time Pro Bowler revealed that the league fined him just over $300,000 after taxes throughout his career.
Harrison also recalled the most memorable fine of his career. It came at the expense of Hall of Fame wideout Jerry Rice.
The Chargers safety connected with the Oakland Raiders receiver on a helmet-to-helmet hit back in 2002.
"It was amazing that they would fine me a game check," said Harrison. "Back then, I think the game check was maybe $120,000, so it's some really good money. Especially from a kid coming from Markham, Illinois. That's a lot of money to give up."
However, in his eyes, the reward was greater than the risk.
"Jerry Rice did that slant, and I got a chance to hit him," he added. "I would've spent half a million bucks on that to get the chance to knock his freaking head off. I love Jerry Rice. But when it came down to that game, I was not afraid of Jerry, and I wanted him to know my name."
Surely, the all-time great knew Harrison's name after that hit.
Harrison thought the NFL had it out for him
The more devastating hits Rodney Harrison delivered, the more chatter emerged about him being a dirty football player.
The former Pro Bowler felt that he didn't get a fair shake from the NFL because those in the league office had a vendetta against him.
Harrison didn't think the league should've fined him for the hit on Jerry Rice. He believed that the NFL just wanted to make an example out of him and his reckless playing style.
"I had a reputation," he said. "People at the front office kind of had it out for me. It was all good."
While nobody wants to lose money, the fines didn't necessarily deter Harrison from inflicting punishment on his opponents.
"You can't miss something you never had," he said. "You just don't collect a check."
Even though Rodney Harrison built up a certain reputation, he stayed true to himself and doubled down on it. He's a two-time Super Bowl champion for a reason.
All stats courtesy of Pro Football Reference.