Hard Knocks Episode 2: Antonio Brown's Absence and Two Other Stories
Last week in episode one of HBO's Hard Knocks on the Oakland Raiders, the main focus of the episode was to introduce the viewers to some big personalities on the team including head coach John Gruden, quarterback Derek Carr, wide receiver Antonio Brown, and rookie safety Johnathan Abram.
This week, the focus was on football as the Oakland Raiders clashed with the Los Angeles Rams in two inter-squad practices and a preseason game. But while the action was happening on the field, Antonio Brown's absence from training camp and the show loomed over the entire episode.
Jon Gruden and the Raiders took Antonio Brown's absence in stride
The episode opened with Antonio Brown showing his injured feet to the Hard Knocks team. After a short segment about the injury, Brown left training camp, under the guise that he was doing so to let his feet heal up. It was revealed later in the episode that he had in fact left camp due to a disagreement about his helmet, threatening to retire from the NFL if he didn't get to use the now uncertified helmet that he wore over the first nine years of his career.
People that tuned in to Hard Knocks hoping to see Jon Gruden ranting and raving about Brown's absence or a major distraction in his wake were sorely disappointed. It was business as usual at camp, and Gruden was overwhelmingly supportive of Brown not being at camp to the media.
"I support this guy. I think that's what needs to be said," Gruden said to the press after Oakland's 14-3 win over Los Angeles. "I don't know what anybody's writing or what anybody thinks, but this foot injury wasn't his fault. This was a total accident. And it's a serious injury. I know some people are smarting at it, but it's really not a laughing matter. The guy was hurt, he's innocent, he didn't do anything wrong. And the helmet thing is a personal matter to him. He has a strong feeling about what he's worn on his head, and we're supporting him."
Behind closed doors, the Gruden and the Raiders had to be furious about Antonio Brown's me-first attitude and disappearance from camp. But to their credit, from what they are letting the public see, they are taking the situation in stride and looking to keep a happy and healthy relationship with their star wideout.
Maxx Crosby is as tough as advertised
The Raiders drafted defensive end Maxx Crosby out of Eastern Michigan with the 106th overall pick in the 2019 NFL Draft. Crosby projects out to be a situational pass rusher on a Raiders team that sorely needs help in pass rushing. He was featured heavily in episode two, singing some T-Pain in a bit of playful rookie hazing during team meetings and getting some new tattoos during his off time as well.
But the biggest standout from the episode for Crosby was how he reacted to a serious injury in Oakland's game against Los Angeles. Crosby attempted to punch the ball out of the ball carrier's hand and wound up fracturing his wrist on the play. The trainers told them he could continue to play if they put a cast on it, and he quickly agreed to this plan, getting a fresh cast before returning to action.
Crosby didn't shy away from the action after the injury and finished the game with two tackles. The toughness he displayed in this one should make "Mad Maxx" a quick fan-favorite in Oakland.
The Raiders can't afford an injury to Derek Carr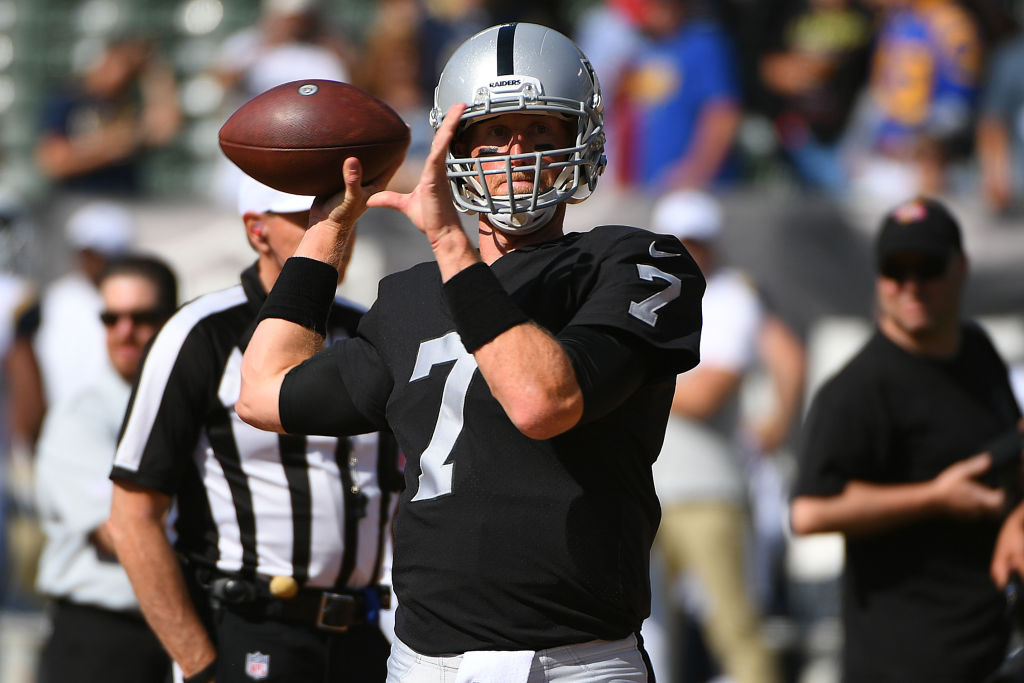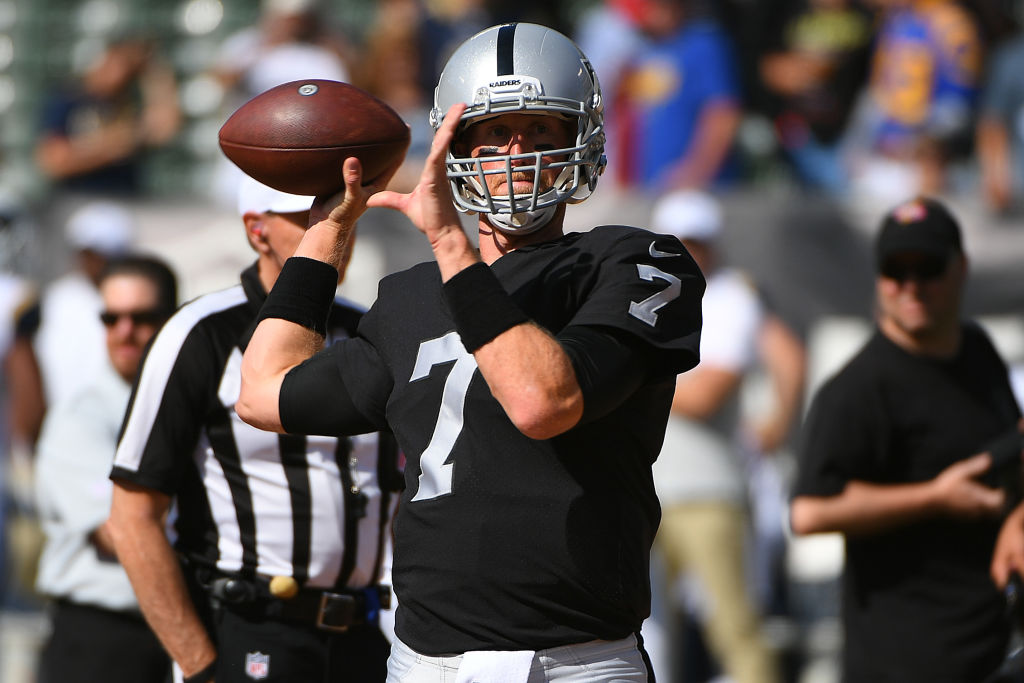 Oakland Raiders backup quarterbacks Mike Glennon and Nathan Peterman each had one nice drive to lead the team down the field for a touchdown on Saturday. But outside of one good drive each, both struggled in the game as Glennon threw two ugly interceptions and Peterman took two sacks on plays in which he held on to the ball for too long.
In training camp, both came off as quiet and unassuming despite Jon Gruden trying to push them to show more personality and leadership. If Derek Carr misses any significant time this season, it's hard to imagine either of these two stepping up to the plate and keeping things rolling. Given that the Raiders don't seem to mind controversial personalities like Antonio Brown, Richie Incognito, and Vontaze Burfict, maybe they should give Colin Kaepernick a call.