Has Any Athlete Ever Had a Bigger Fall From Grace Than Tiger Woods?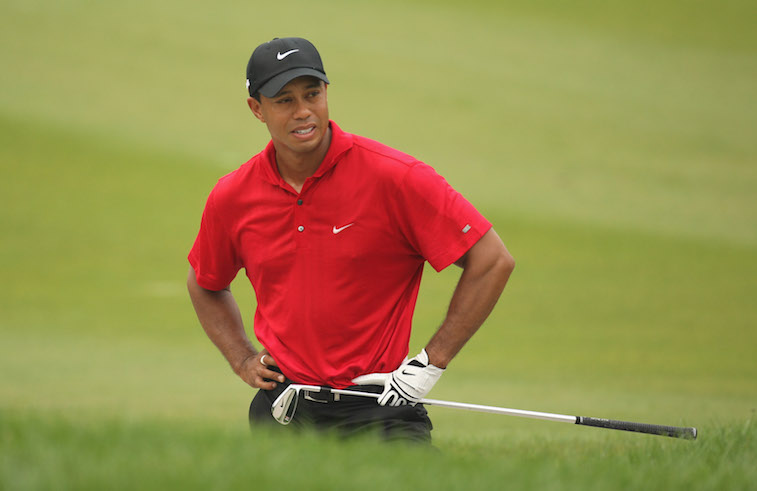 Tiger Woods' free-falling career hit an all-time low back in June of 2015 at Muirfield Village Golf Club in Dublin, Ohio. On the same course where he has been victorious on five separate occasions during his legendary career, Woods carded a career-worst score of 85 during the third round of the Memorial Tournament presented by Nationwide. Saturday marked the second time during the 2015 PGA Tour season, and the third time during Woods' career, where the 39-year-old has finished a round with a score in the 80's. When Woods was at the peak of his career, it seemed like a forgone conclusion that he would not only break, but completely shatter Jack Nicklaus' record of 18 career major tournament wins.
As a refresher, Woods saw his squeaky-clean image get destroyed when his personal life imploded and he was exposed as a serial adulterer following a single-car accident on Thanksgiving night of 2009. With the way he has played since that fateful night in 2009, it appears as though Woods may never win another Tour event, let alone another Major. Given the fact that he has yet to celebrate his 40th birthday, Woods still has time to fix things and turn his career around. With that being said, we don't see that happening anytime soon.
Several professional athletes have suffered through a major fall from grace, but very few of them compare to the downward spiral that Woods has been going through. We have decided to take a look at how Woods' fall from grace compares to those of some of the most infamous athletes in sports history. Here's what we came up with.
* Honorable mentions go out to Allen Iverson, Oscar Pistorius, and Floyd Landis.
 Pete Rose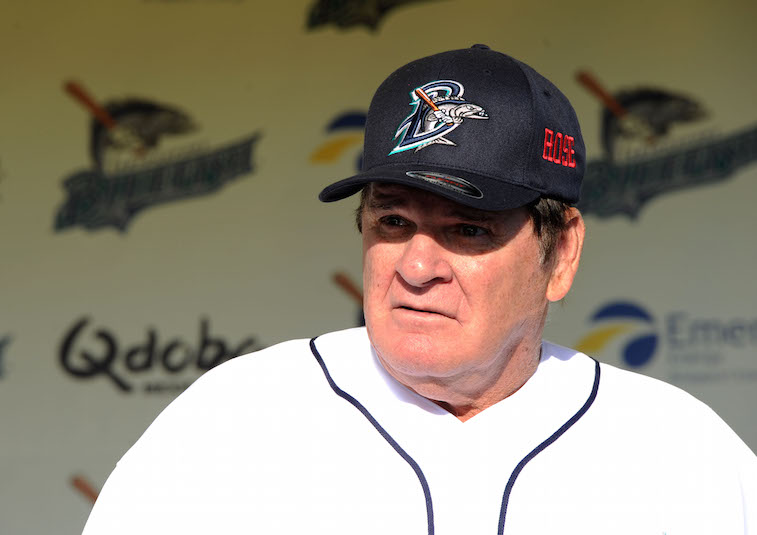 Knowing that Charlie Hustle has more career hits than any other player in Major League Baseball history, you would think that it would be safe to assume that he has achieved baseball immortality by being elected into the National Baseball Hall of Fame in Cooperstown, New York. That assumption would be wrong. After uncovering that Rose had bet on games during his career as a player and a manager, Major League Baseball slapped the 17-time All-Star with a lifetime ban from the sport.
Baseball's Steroid Trio
Sticking with America's pastime, there may not have been a bigger fall from grace than those of Barry Bonds, Mark McGwire, and Sammy Sosa. The three players, who were once considered to be the possible saviors of baseball in America, saw all of their career accomplishments get tarnished when it was exposed that all three used steroids and other performance enhancing drugs during the height of their careers. Each of the players has career statistics that should make them first-ballot Hall of Famers, but it looks like Hall of Fame elections will elude all three players despite their greatness.
Alex Rodriguez
A-Rod was once seen as the face of Major League Baseball, and was the type of player that many people believed was going to go down as one of the top-five players of all-time. Like so many others during the steroid-era of baseball, Rodriguez was proven to have used performance-enhancing drugs during his 21-year career in the Big Leagues. Now, he is one of the most hated players in the game.
Mike Tyson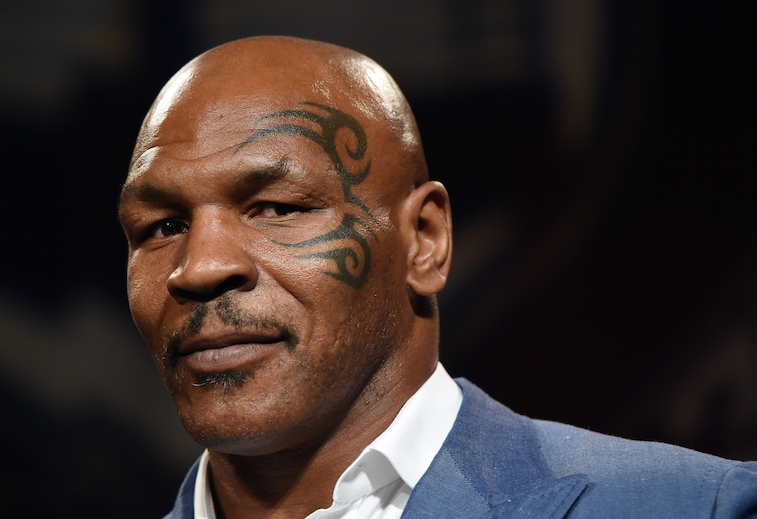 In his prime, Tyson was one of the best fighters the sport of boxing has ever seen. Following a shocking upset loss to James "Buster" Douglas in 1990, Iron Mike was never really the same. He would go on to win his next four fights before being convicted for rape and sentenced to six years in prison. Tyson was released from prison after only three years, but would never again regain his standing as the "baddest man on the planet."
O.J. Simpson
Following a Hall of Fame NFL career, Simpson went through arguably the biggest fall from grace in sports history. The four-time NFL rushing champion was charged with murdering his ex-wife, Nicole Brown-Simpson, and her friend, Ronald Goldman, but despite massive amounts of evidence against him, he was deemed "not guilty" at the culmination of the "trial of the century." Since then Simpson has continued to find himself in trouble with the law. After his murder trial, "the Juice" went through a wrongful death civil trial and is currently serving up to 33 years in Lovelock Correctional Center in Nevada for robbery, kidnapping, coercion, and conspiracy.
Lance Armstrong
To be fair, Armstrong did raise a colossal amount of money for cancer research during his career through his Livestrong foundation. That doesn't change the fact that he was stripped of his seven Tour de France titles after he chose to not contest the results of an investigation performed by the United States Anti-Doping Agency which revealed that Armstrong had used performance-enhancing drugs throughout his racing career. Nike has since taken Armstrong's name off of the fitness center at their Beaverton, Oregon headquarters, and the 43-year-old cancer survivor has faded into sports obscurity.