Has Cam Newton Developed Into the Best Player in the NFL?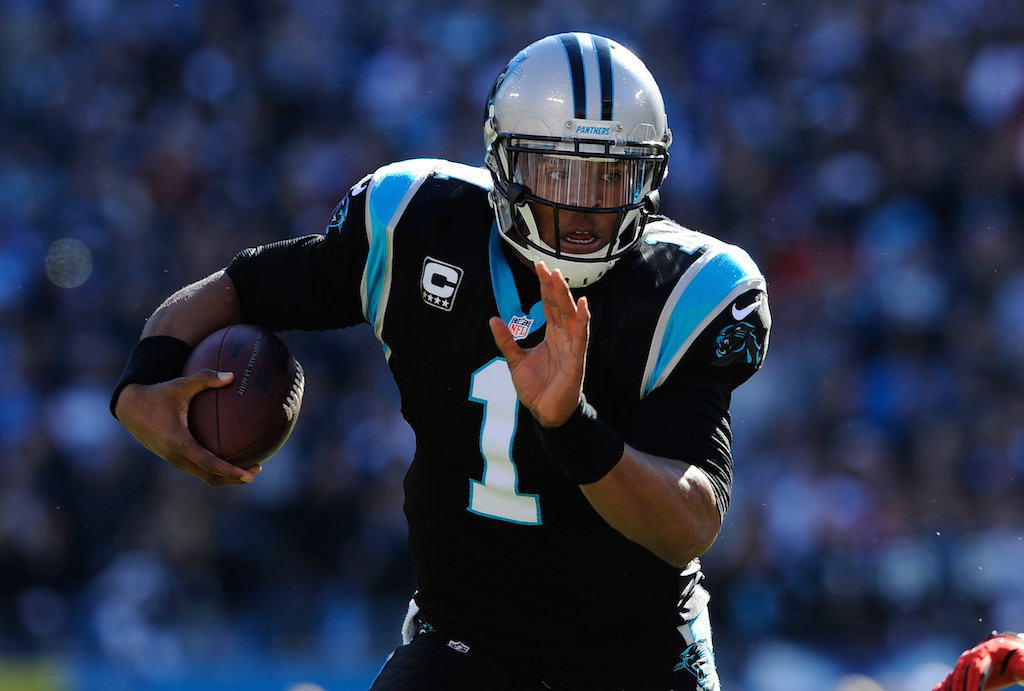 Carolina Panthers quarterback Cam Newton has found immense levels of success at every level of football imaginable. As a senior at Westlake High School in Atlanta Georgia, Newton was rated as a five-star recruit and the No. 2 dual threat quarterback prospect in the country according to Rivals.com. After receiving countless scholarship offers from some of the top programs around the country, he ultimately decided to sign a National Letter of Intent to play for the University of Florida, coached at the time by Urban Meyer.
Newton spent the 2007 and 2008 seasons with the Gators playing backup to none other than Tim Tebow, but a series of off-field incidents – most notably a string of academic dishonesty violations and his purchase of a stolen computer – led to his dismissal from the Florida program before he ever played a meaningful snap with the team.
After his disappointing time in Gainesville, Newton landed on his feet at Blinn College, a small junior college in Texas with a historically strong and successful football program. All he did in his one season at Blinn was lead the Buccaneers to the Junior College national title while establishing himself as the most sought-after JUCO recruit in the country. No big deal.
After again receiving dozens of scholarship offers from several of the premier programs around the country, Newton signed with the University of Auburn to play in offensive coordinator Gus Malzahn's up-tempo spread offense.
Newton would only play one season at Auburn, but his lone season in a Tigers' uniform was arguably the greatest single individual season in college football history: Winning the 2010 Heisman Trophy in convincing fashion after throwing for 2,854 yards and 30 touchdown passes (and just seven interceptions), while rushing for another 1,473 yards and 20 touchdowns. More importantly though, Newton led the Tigers to a 14-0 overall record and the second national championship in program history.
To the surprise of few, the Carolina Panthers made Newton the No. 1 overall pick in the 2011 NFL Draft, and the 6-foot-6, 260-pounder was a near instant success. He won the 2011 NFL Offensive Rookie of the Year award and made the Pro Bowl in his first professional season, and has since led Carolina to three-straight NFC South division titles from 2013-2015.
Even with all of that, Newton has taken his individual game to a whole new level in 2015. He is a near lock to take home the 2015 NFL MVP award, and his elite level of play is the No. 1 reason why the Panthers posted a 15-1 regular season record and won the right to represent the NFC in Super Bowl 50. This got us thinking, has Cam Newton suddenly developed into the best player in the National Football League? Here's our take on the situation.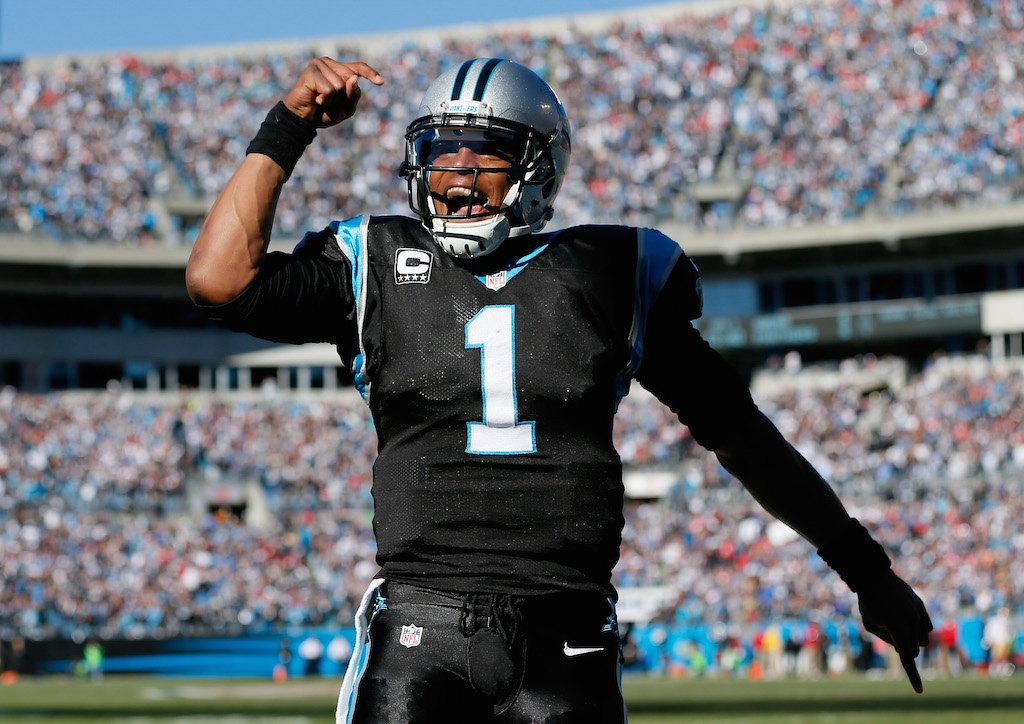 The numbers that Newton has put up this year absolutely justify his place as the likely 2015 NFL MVP. During the regular season, he threw for 3,837 yards, 35 touchdowns, and 10 interceptions, rushed for 636 yards and 10 touchdowns, and led the Panthers to a 15-1 overall record. To truly make this assessment, though, we had to do more than just look at statistics.
For those who do not already know this, Newton is a true dual-threat quarterback: meaning he can beat a defense with his running ability just as easily as he can with his arm. What separates Newton from the other dual-threat quarterbacks the league has seen in recent years –Michael Vick, Tim Tebow, Robert Griffin III, Russell Wilson, and Colin Kaepernick come to mind first — is that he has the throwing ability of an elite pocket-passing quarterback. It's no stretch to say that Newton's skillset has never been seen in NFL history, it's the truth.
At this point we know that Newton has a big time arm, pinpoint throwing accuracy, elite speed (he ran a 4.59 second 40-yard dash at the NFL Combine), and excellent leadership skill. On top of that, his physical stature more closely resembles a tight end or defensive end than it does a quarterback, which makes him incredibly difficult for opposing defenders to tackle in one-on-one situations. Needless to say, this has not gone unnoticed by opposing players around the league. Denver Broncos cornerback Aqib Talib, who will face Newton in Super Bowl 50, had this to say:
"He's throwing the ball amazing right now, and you know what he can do with his legs. He's the best of both worlds, he's probably the most dangerous quarterback in the NFL right now."
We agree whole-heartedly with Talib's assessment. Even if we're not particularly fond of his end zone dancing, we have a huge amount of respect for the swagger and confidence that Newton has every time he takes the field. Additionally, with a Carolina victory in Super Bowl 50, Newton will have a Heisman Trophy, a college football national championship (two if you count his JUCO national title), and a Super Bowl ring on his resume. With all due respect to Houston Texans defensive end J.J. Watt, we are now among those who believe that Newton has become the best overall player in the NFL.
All statistics courtesy of Pro-Football-Reference and Sports-Reference.