Has Dana White Closed the Door on a Cyborg vs. Nunes UFC Rematch?
Cris Cyborg was defeated by Amanda Nunes at UFC 232 last December, losing her UFC Women's Featherweight Championship in the process. Cyborg has been publicly asking for a rematch ever since, but UFC President Dana White has refused to book the fight. The two have had an ugly back-and-forth across multiple media outlets and on social media.
On August 2, Dana White declared that UFC is "out of the Cyborg business". Is White posturing to build up more interest in an eventual rematch between Cyborg and Nunes, or is this really the end of the line for Cyborg and the promotion?
What makes a Cris Cyborg vs. Amanda Nunes rematch so appealing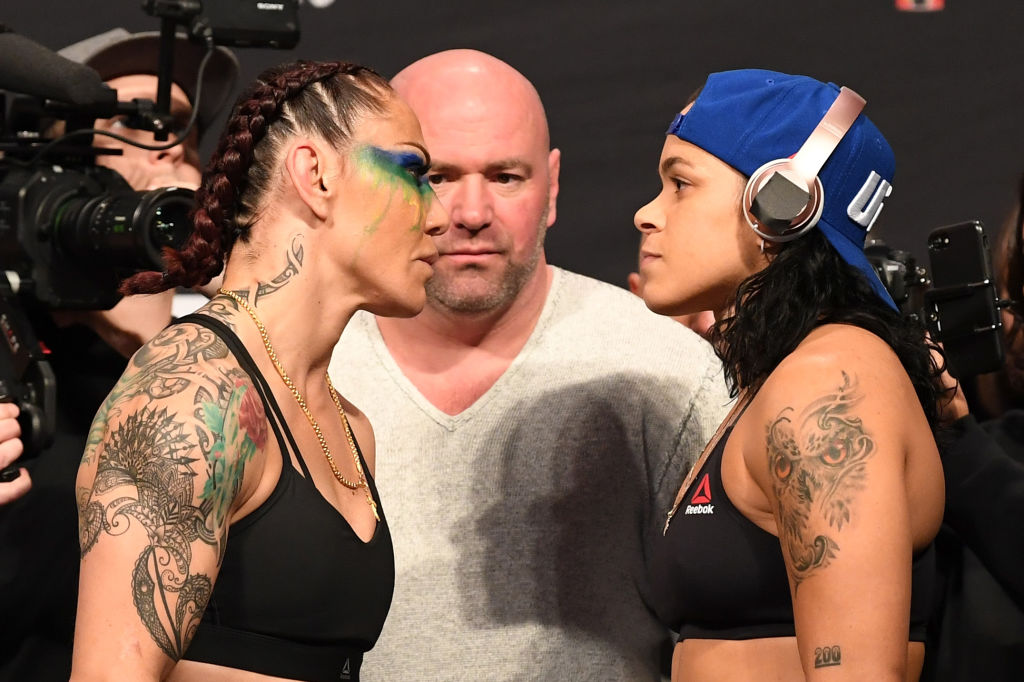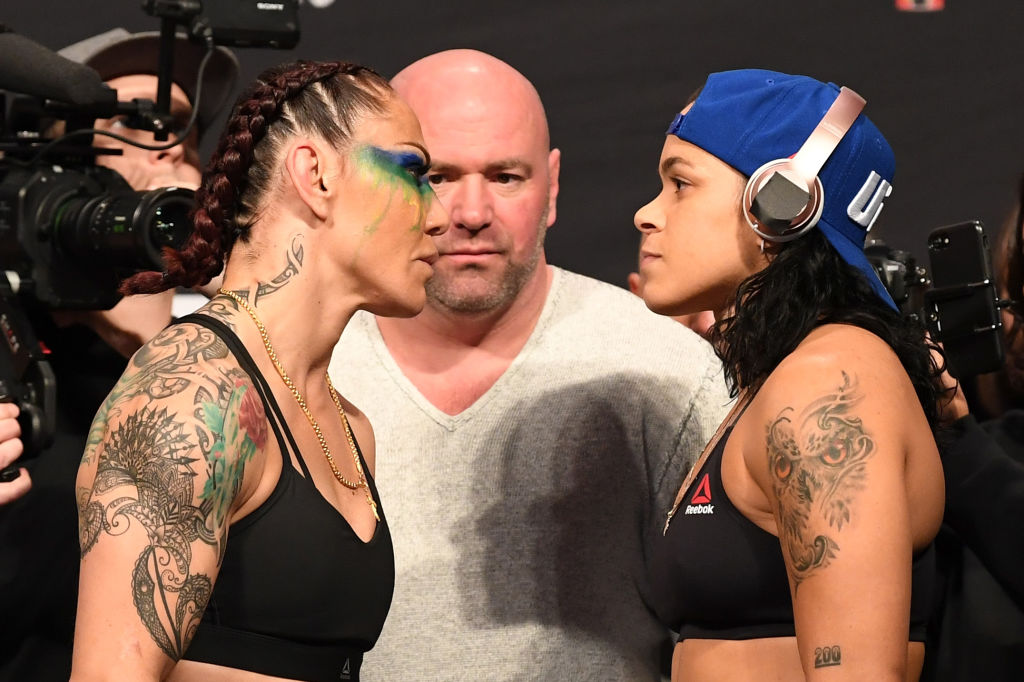 After losing the very first fight of her professional career back on May 17, 2005, Cris Cyborg became the most dominant women's fighter in MMA history. From November 20, 2005, through March 3, 2018, Cyborg went a perfect 20-0 with 17 victories by knockout. She has held the Women's Featherweight Championship in three different promotions over that stretch, becoming the champion in Strikeforce, Invicta, and UFC.
Amanda Nunes also lost the first fight of her professional career back in 2008. She didn't bounce back quite as impressively as Cyborg did, but she still put together a respectable 9-3 record over her next 12 fights.
But since losing to Cat Zingano at UFC 178 on September 27, 2014, Amanda Nunes has transformed into the best women's MMA fighter in the world. She has won each of her last nine fights, and many of those fights have come against a who's who of the top stars in the UFC. Nunes has defeated Valentina Shevchenko (tied with Cyborg as the No. 2 pound-for-pound women's fighter in the world) twice, Miesha Tate (for the UFC Women's Bantamweight Championship), Ronda Rousey, and Cris Cyborg (for the UFC Women's Featherweight Championship).
Nunes handed Cyborg her first loss in over 10 years at UFC 232, stunning her with a knockout in just 51 seconds. As impressive and convincing as this win was, upsets happen all the time in the octagon. A rematch would give Cyborg a shot at redemption and Nunes the chance to cement her legacy as the greatest ever.
Cyborg and Dana White can't see eye-to-eye
There are conflicting reports from Cris Cyborg and Dana White on what came next. While Cyborg has remained adamant that she wants a rematch and has been demanding one on social media and in the press ever since her first loss, Dana White insists that behind closed doors Cyborg is afraid of Nunes and has turned down an offer for a rematch.
These two simply do not like each other. Back at a media scrum in 2014, White said of Cyborg; "when I saw her at the MMA Awards, she looked like Wanderlei Silva in a dress and heels. And she did. Did she not? Who wants to dispute that she didn't look like Wanderlei? She got up, and she was like, walking up the stairs, jacked up on steroids beyond belief, and looked like Wanderlei Silva in a dress and heels."
Cris Cyborg often refers back to this interview as one example of many in which Dana White has bullied her. In her post-fight interview after UFC 240, Cyborg stated; "everybody knows that I don't have the best relationship with UFC, I don't have the best relationship with Dana White. He's bully me around, bully me on the internet. I suffer bullying everywhere because of this. I have a daughter. I have a father. He never [said] 'I'm sorry' for me, anything about this."
"[He's] saying I'm scared to fight Amanda Nunes." She continued, "saying I don't want to fight her. This is a liar because I text him after the fight saying I want the rematch."
Dana White has cut ties with Cris Cyborg
"I'm going to release her from her contract, and I will not match any offers," White said in an interview released by UFC. "She is free and clear to go to Bellator or any of these other promotions and fight these easy fights she wants. Done. Done deal. I will literally, today, have my lawyer draft a letter, to her team, that she is free and clear to go wherever she wants."
Between this statement from Dana White and Cris Cyborg's insistence that she receives a public apology from White before resigning with UFC, it appears that this ship has sailed.
And it's a shame. Cyborg's dominant win over Felicia Spencer at UFC 240 only fueled the fire of fan interest in a rematch. A Cyborg vs. Nunes rematch would be one of the most highly-anticipated women's MMA matches of all time, but Dana White and Cris Cyborg just can't sort out their differences.