Has Michael Sam Played His Last Down of Football?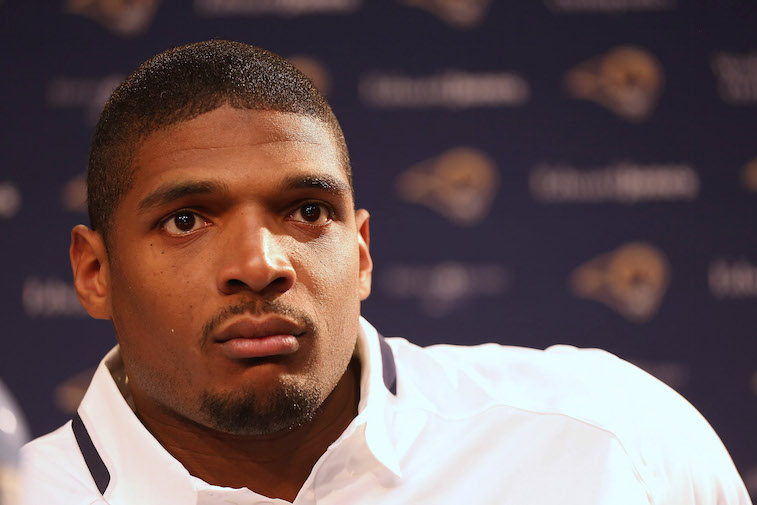 Michael Sam's story has been well documented. Whether they view him as hero or a novelty act, nearly every media outlet in the country has spent time covering the former Missouri Tigers' defensive end.
In case you missed it, Sam made history nearly a year ago as the first openly gay man to be drafted by an NFL team when the St. Louis Rams selected him in the seventh round of the 2014 NFL Draft. He was ultimately released by the Rams during final cuts and went on to spend seven weeks on the Dallas Cowboys' practice squad, but has still never played a down of football during a regular season NFL game.
With another run at making an NFL roster on his mind, Sam recently applied for and attended the inaugural NFL Veteran's Combine. He was one of 105 participants at the event that featured notable veteran free agents such as Brady Quinn, Felix Jones, and Michael Bush. For many of the players in attendance, this event was their final opportunity at starting — or extending — their NFL careers. They had the opportunity to show all 32 NFL franchises that they are healthy, in-shape, and passionate about the game of football.
Unfortunately for Sam, his performance at the Veteran's Combine may have ended any chance he has at a future career in the National Football League. As an NFL Draft prospect, Sam ran an official 4.91 second 40-yard dash at the 2014 NFL Combine. At the 2015 NFL Veteran's Combine, he ran his 40-yard dash in an official time of 4.99 seconds.
On top of that, one NFL scout who was in attendance at the Veteran's Combine described Sam as stiff and slow during positional drills. The same scout said the 2013 SEC Defensive Player of the Year showed up acting like a superstar, as opposed to a player who has no regular season NFL experience that should be doing everything he can to fight his way back onto a roster.
If that feedback weren't harsh enough, one general manager in attendance said that Sam had actually "regressed." The less than glowing reviews that his performance at the Veteran's Combine produced raise serious questions as to whether Sam is committed to playing football, or if he is out to be an activist and celebrity.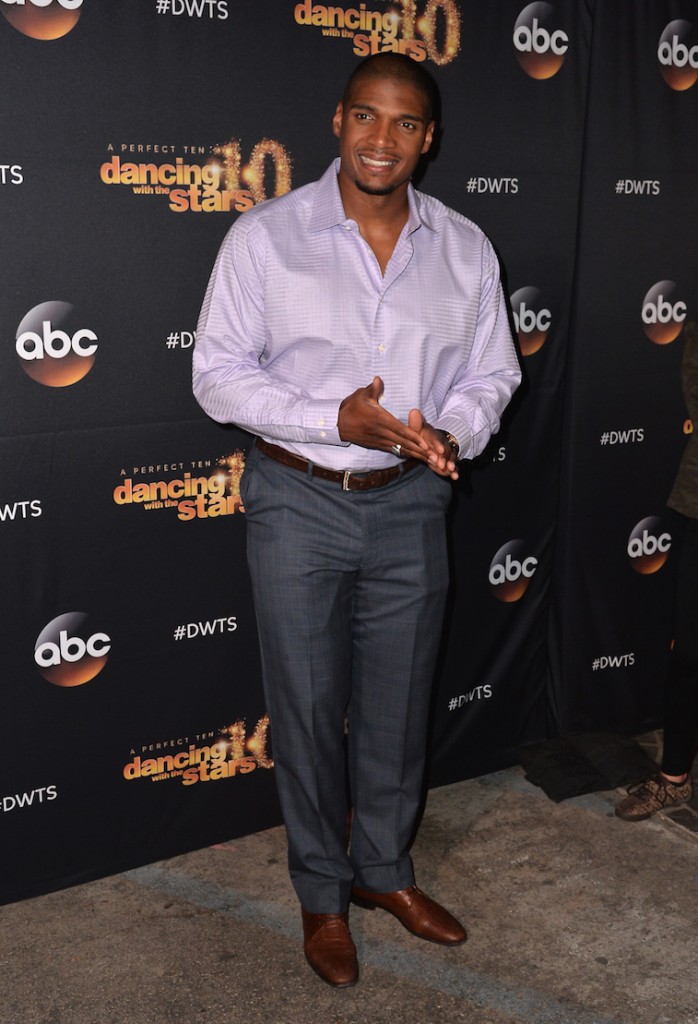 In order to attend last week's Veteran's Combine, Sam had to take time off from Dancing With the Stars. While the other players in attendance spent the days and weeks leading up to the event training and preparing themselves to be professional football players, Sam spent the days leading up to the event learning how to perfect the Cha Cha.
In an interview yesterday where Sam made claims that there are multiple other gay men currently playing in the NFL, the 25-year-old made it clear that he is doing Dancing With the Stars simply because he needs to make a living. At this point, Sam better hope that more opportunities such as DWTS pop up because he may have just killed any chance he had at an NFL career.
As former NFL safety Hamza Abdullah put it, it's time for Sam to decide who and what he wants to be. If he is hoping to have any chance at all of ever playing football again, it's time for him to cut out the distractions and get into football shape. He will likely have to swallow his pride and agree to play in either the Canadian Football League or the Arena Football League to prove that he is willing to do whatever it takes to find his way back onto a football field.
If he wants to go down the path of being a celebrity and gay rights activist, that's perfectly fine too. He has already proven that there will likely always be numerous opportunities for him to make a solid living outside of football. But to again quote Abdullah, it's time for Sam to stop lying to himself, and everybody else, about what he is truly trying to be.