Most Hated College Basketball Players of All Time
March Madness can create a whole bevy of heroes in the college basketball world. But it can also create some of the most abhorred villains of all time. We looked at teams, both past and present, to find out who were the worst people to ever participate in college basketball.
Here are the most hated college basketball players of all time.
15. Joakim Noah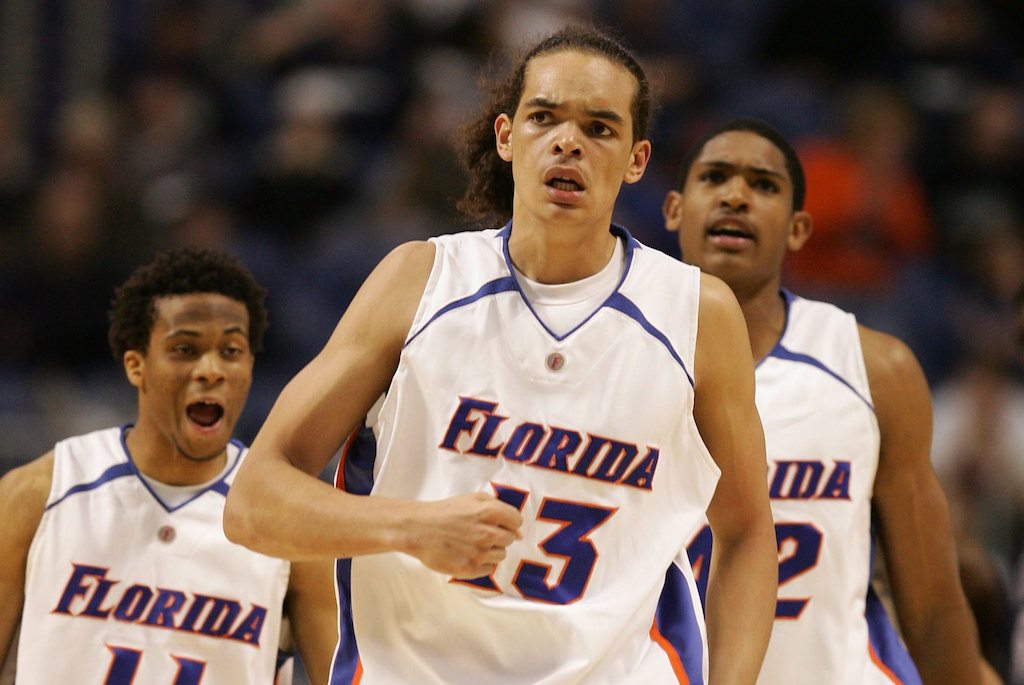 Team: University of Florida
Offense: Joakim Noah was one of the really bombastic and loud players to come out of the NCAA. Coupled with the long hair, unique style, and skill, Noah was the perfect target for haters during his college career. People love to hate a skilled loudmouth.
Next: "The Glove" was the master of this particular skill.
14. Gary Payton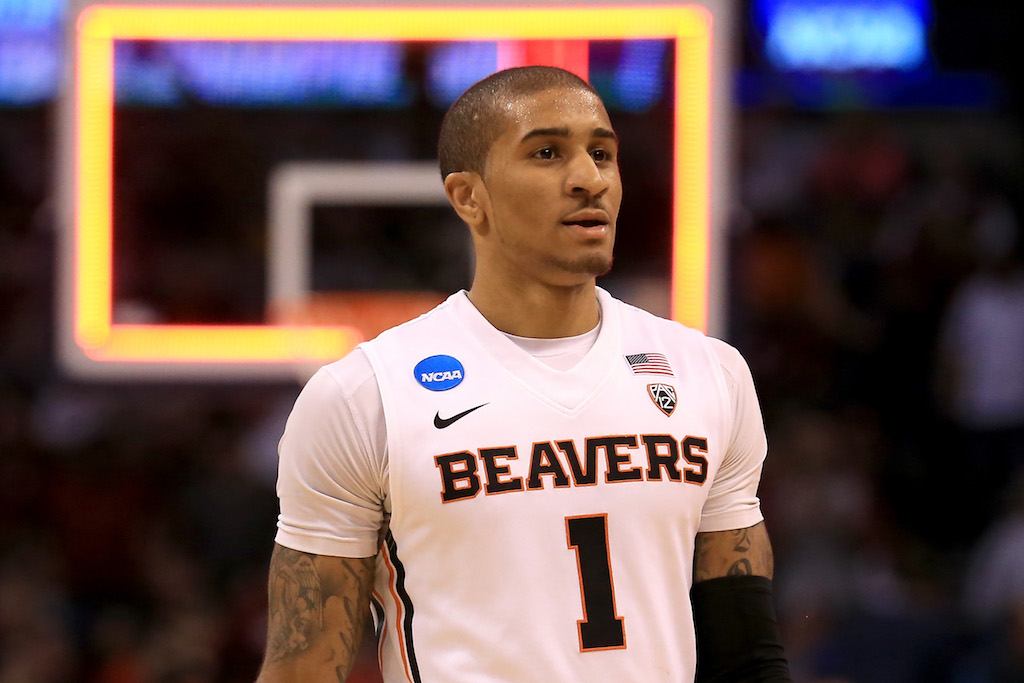 Team: Oregon State University
Offense: Gary Payton was talented at both ends of the court and he had no problem telling people about it. "The Glove," as he was known, reportedly started talking trash the minute he walked off the bus until the moment he walked back on. He usually walked on the bus with a victory.
Next: The most popular version of A.I. before computers took over the world.
13. Allen Iverson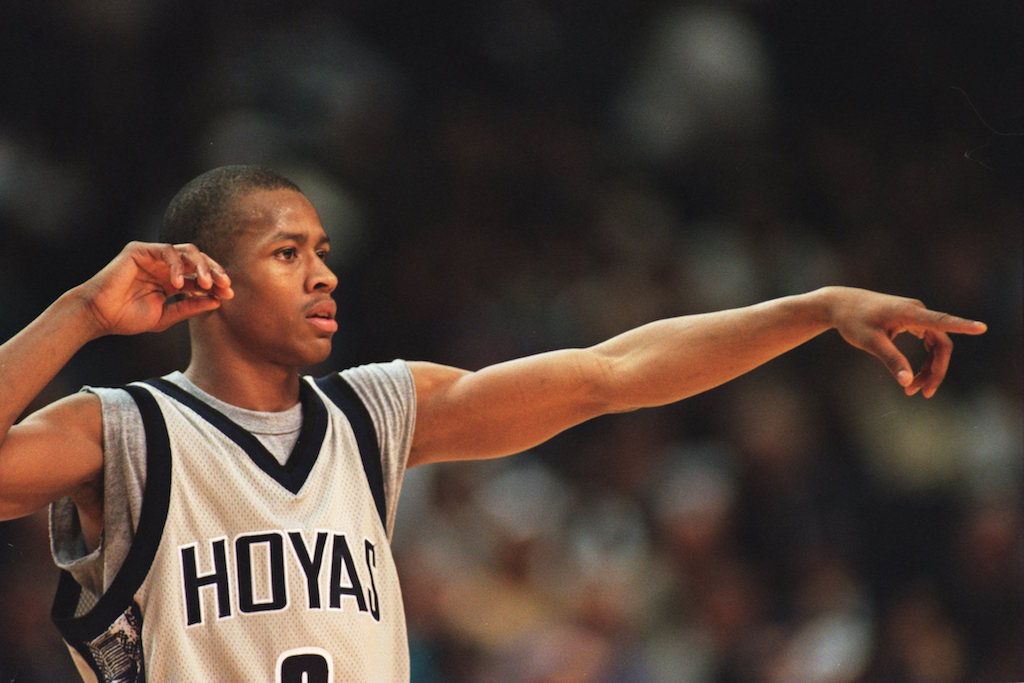 Team: Georgetown University
Offense: Allen Iverson wasn't hated for anything other than his bombast. He was a big-mouthed player who constantly made headlines for being that way. Regardless of Iverson's talent, there were a lot of people who really hated him for that. They also took issue with a past stint in the penal system, but that is a story for another day.
Next: The Runnin' Rebel making cultural shifts
12. Larry Johnson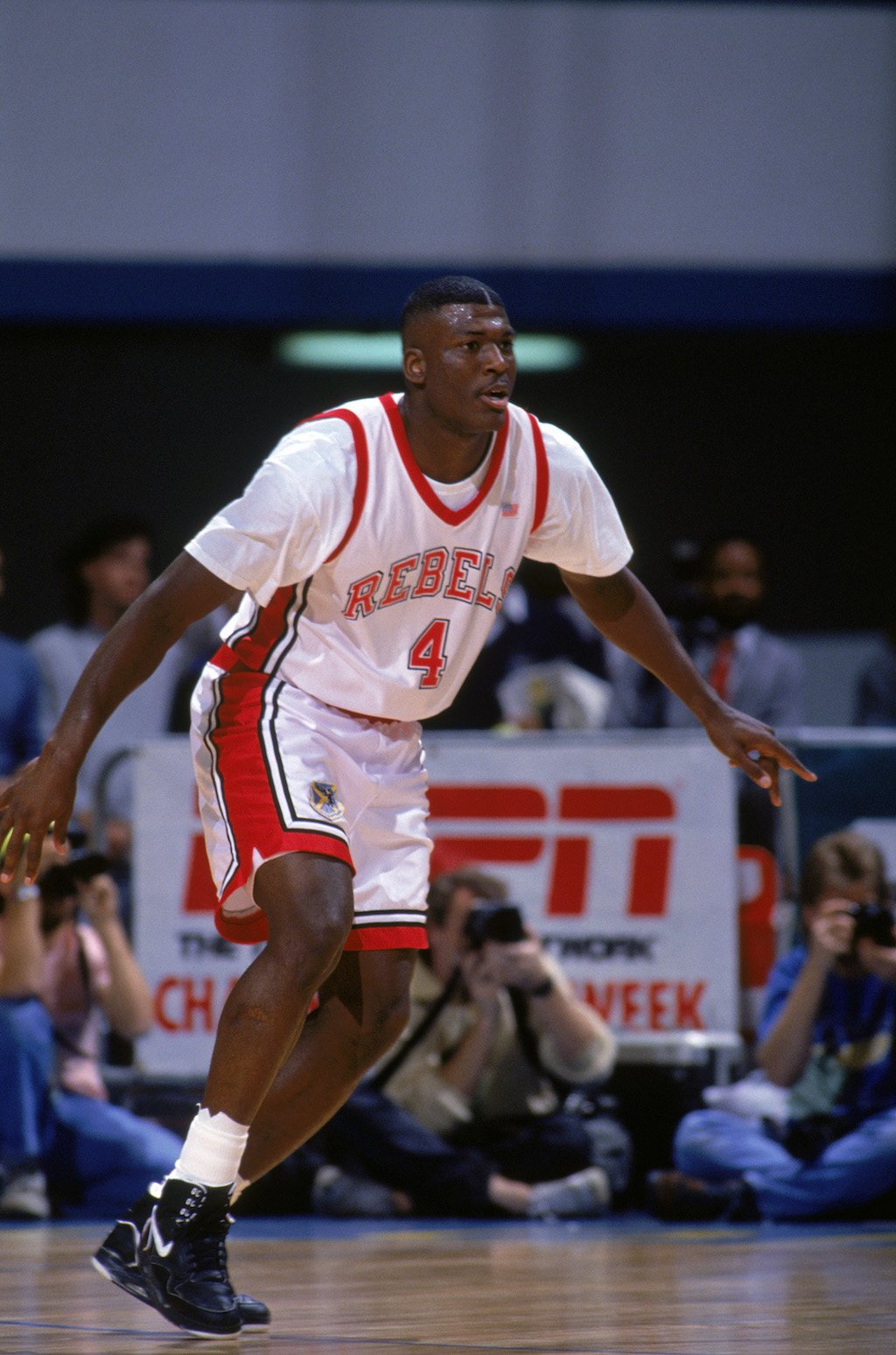 Team: UNLV
Offense: Larry Johnson was at the center of a shift in the basketball culture. There were a lot of people who didn't like his brash style, let alone his incredible skill. On or off the court, Johnson was a loud-mouthed cocky person. That left many people with a lot of hate for the Runnin' Rebel.
Next: Something about watching a crybaby just made people hate this man.
11. Adam Morisson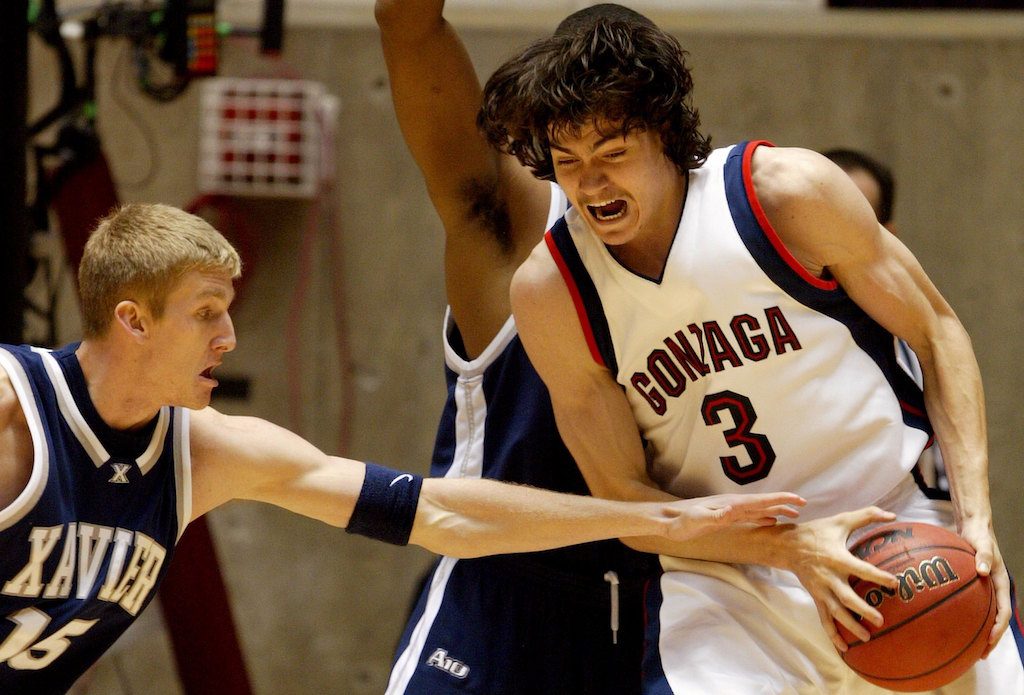 Team: Gonzaga University
Offense: This guy was a crybaby. Look, it's perfectly alright to be in touch with your emotional side. But it's a completely different thing to whine every time things don't go your way. Adam Morrison might be the biggest crybaby to ever have played the sport.
Next: People still talk about what a jerk this guy was.
10. Christian Laettner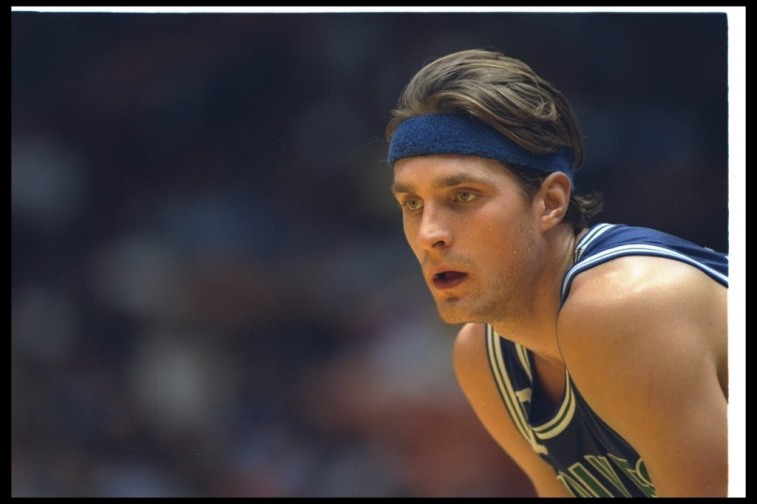 Team: Duke University
Offense: Laettner was just an easy guy to hate. He was cocky, came from privilege, and constantly bashed on his own teammates for playing badly. Duke fans love him for his game-winning shot against Kentucky, but the rest of the country hates him for it. Laettner is just another in the long list of Duke players the country loves to hate.
Next: People literally called this guy "Psycho T."
9. Tyler Hansbrough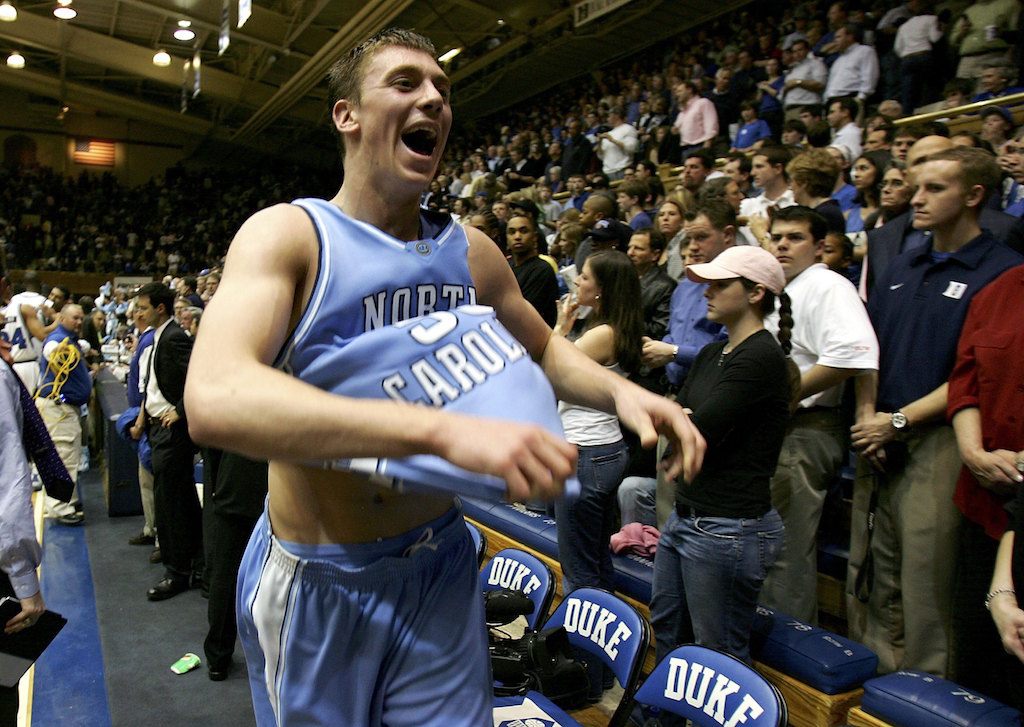 Team: UNC
Offense: Tyler Hansbrough was such an intense player that people started to call him "Psycho T." He would go up and down the court with a giant scowl on his face. This sort of intensity turned a lot of people off from the Tar Heel.
Next: The most famous image of Hansbrough was made possible by this Duke player.
8. Gerald Henderson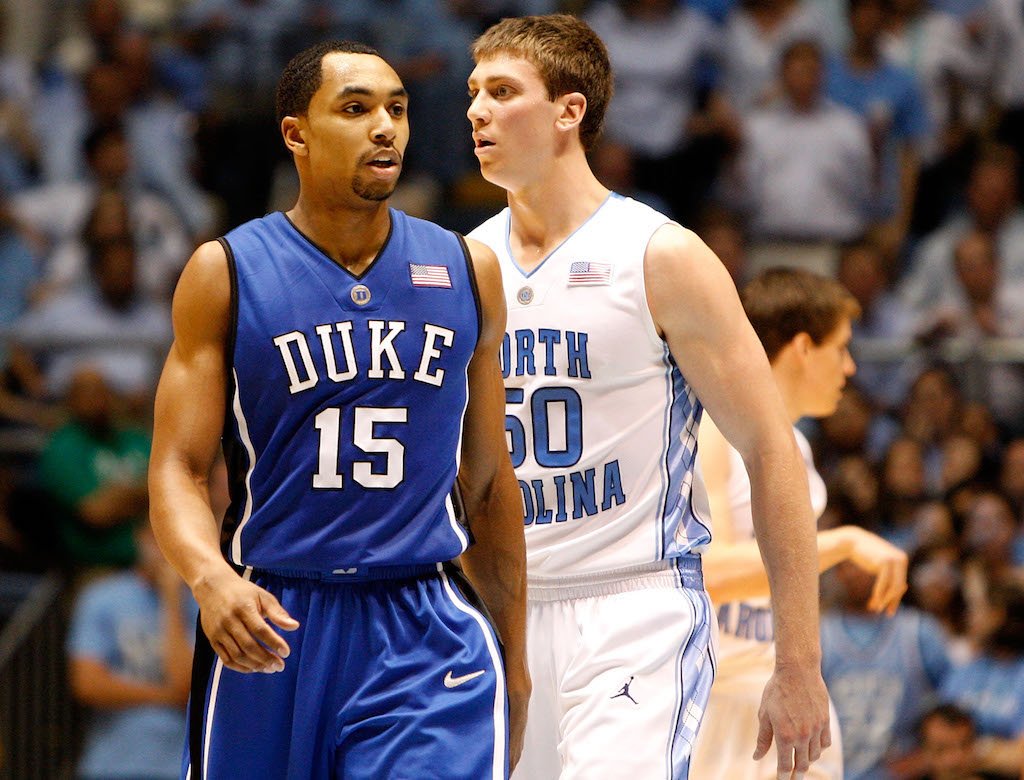 Team: Duke University
Offense: Talk about drawing first blood. Gerald Henderson had one of the hardest hits against a Tar Heel in living memory. He nearly broke Psycho T's nose going for a blocked shot. His tenacity for hitting players doesn't seclude itself to the court. He later nailed a fan in the head with a ball in his professional career.
Next: One journalist can't explain why he hated this UNC player so much.
7. Sean May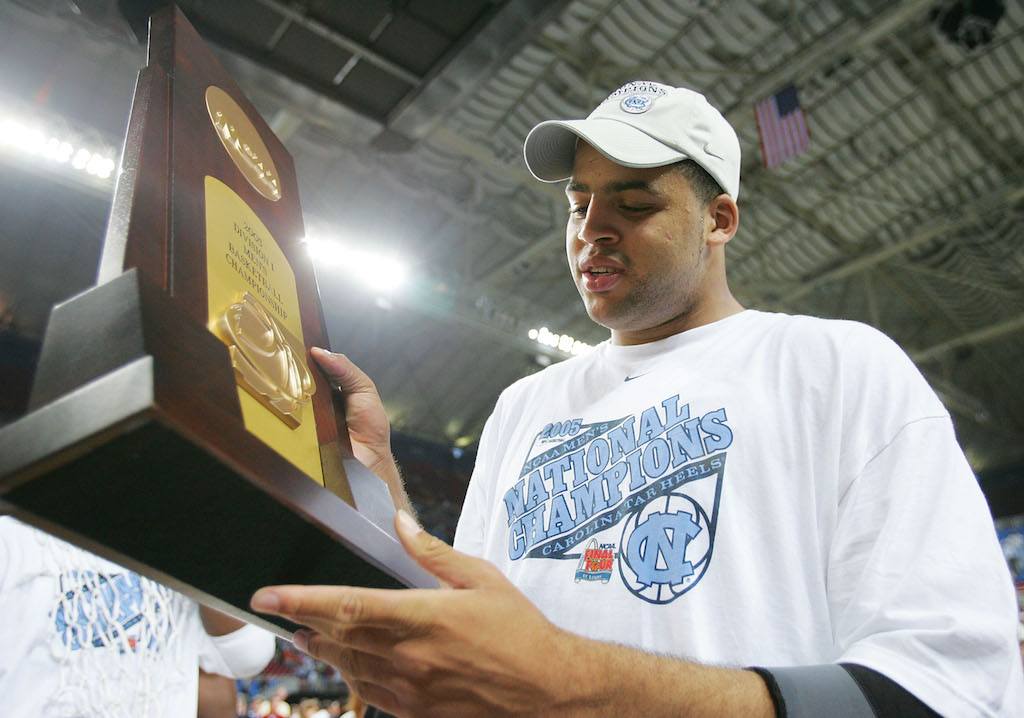 Team: UNC
Offense: Sean May was one of those players that everyone wanted to see fail. One sports reporter, who we will not name, told us, "I've never irrationally wanted bad things for a person I don't know more than Sean May." Rightfully so, because it seemed like every move he made was an offensive foul. It was just painful to watch and extremely hard to root for the guy.
Next: To be fair, "dick" does appear in his name.
6. JJ Redick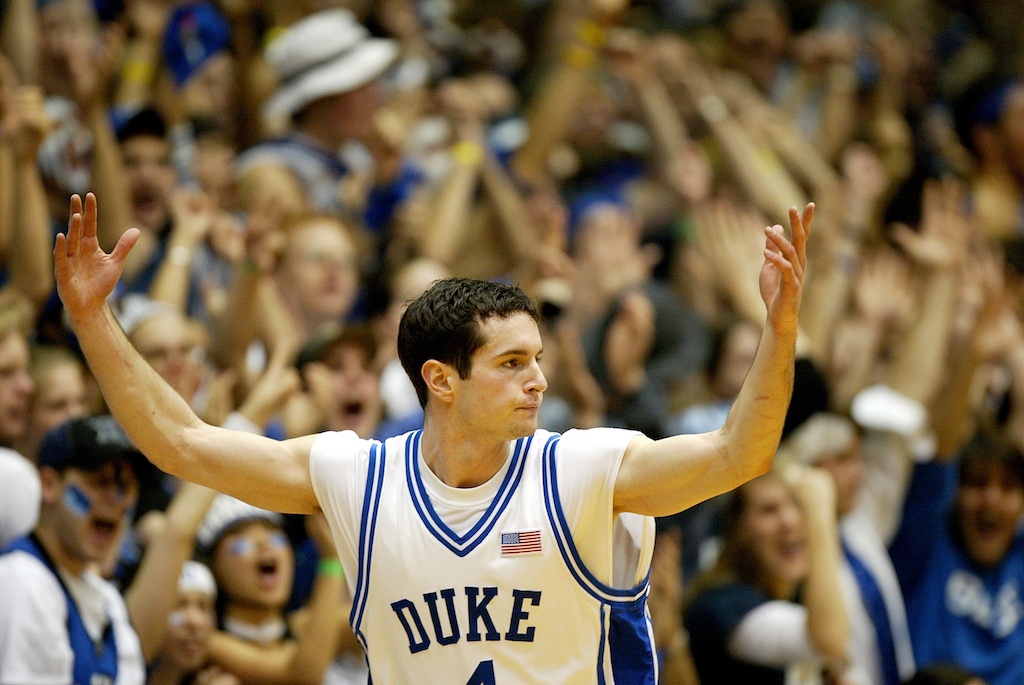 Team: Duke University
Offense: Redick was the ire of many fans because of his bombastic, full-of-himself attitude. Granted, he was a great shooter, but he was, by his own admission, "sort of a prick." As if JJ Redick wasn't already thoroughly hated during his college career for his pompousness, he recently said that he can't even watch college basketball anymore because it is so horrible. It's like he's saying college basketball was only good during his time.
Next: The current most-hated player in Duke history 
5. Grayson Allen
Team: Duke University
Offense: This guy likes to trip people. It's not an every once in a while transgression, but all the time. He has developed quite the reputation for it over the past couple of years. Then, when he is caught, he likes to throw tantrums on the bench over it. This has led a lot of people to consider him the most hated Duke player of all time.
Next: Players like to get in each other's faces, but not like this.
4. Aubrey Coleman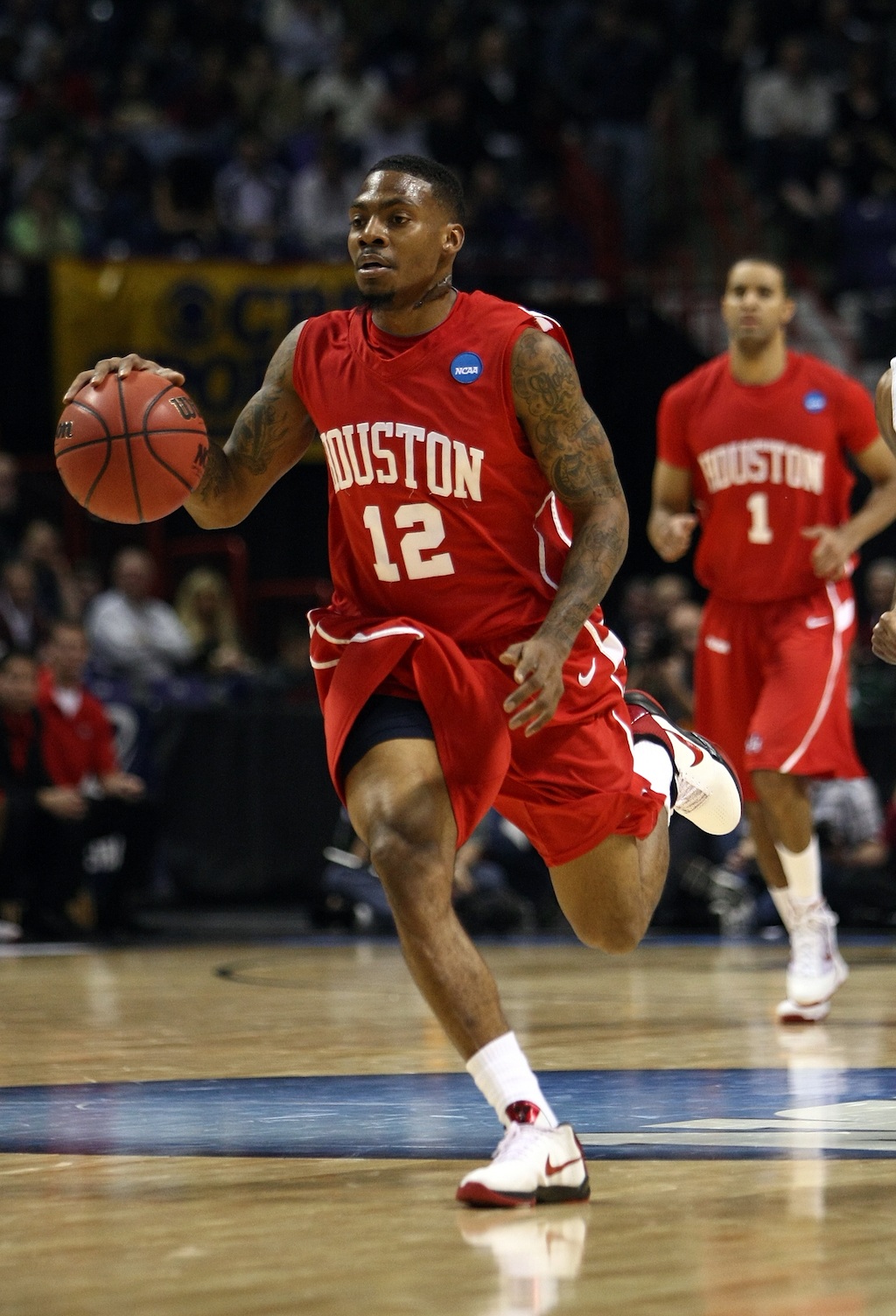 Team: University of Houston
Offense: During a game against the Arizona Wildcats, Coleman knocked down Chase Budinger. That's a pretty typical move in the game, but most people reach down and help their opponent up. Instead, Coleman decided to step on Budinger's face. After he was ejected, he laughed. That's some pretty low sportsmanship, right there.
Next: Regardless of your skill, there's no excuse for this.
3. Chimezie Metu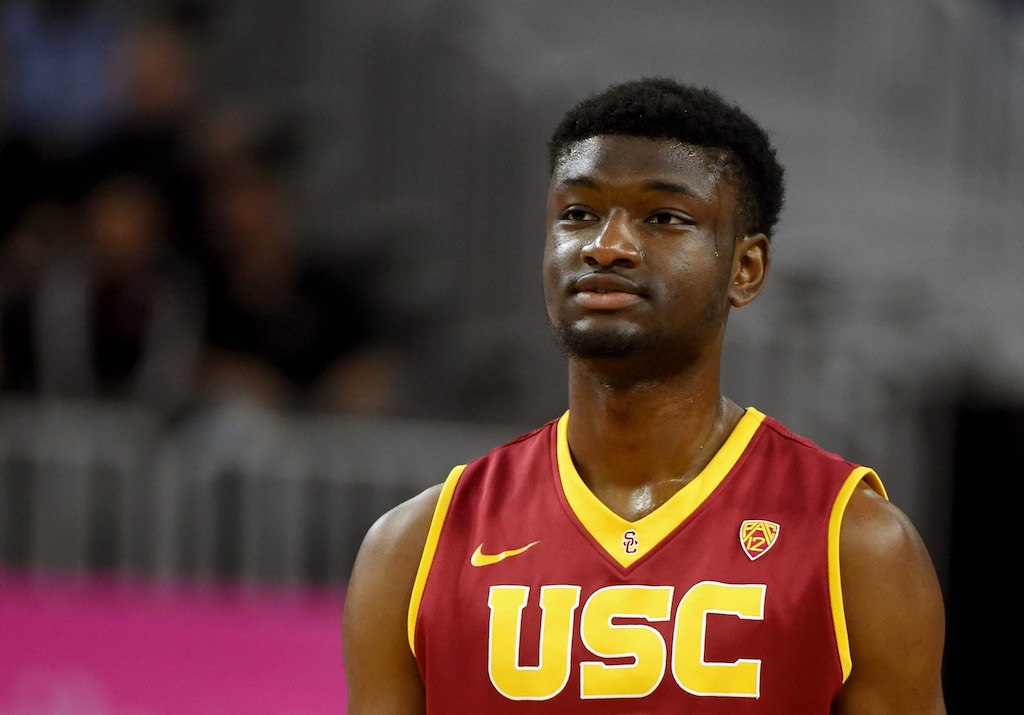 Team: USC
Offense: Metu is a great player and the top scorer for the USC Trojans. But, on New Year's Eve 2017, Metu violated the cardinal rule: Don't punch below the belt. Metu got ejected from the game against Washington State following the incident. This earned him a lot of hate from college basketball fans.
Next: This guy doesn't know how to keep his elbows to himself.
2. Patrick Ewing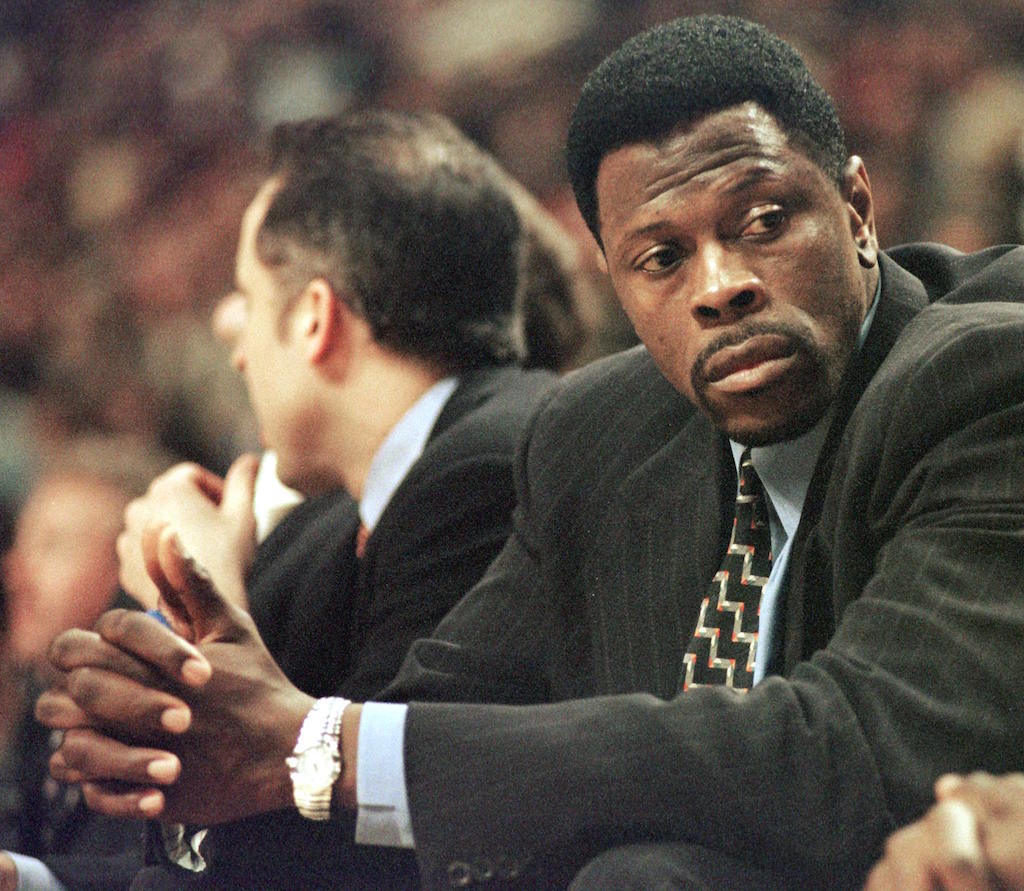 Team: Georgetown University
Offense: Patrick Ewing was the king of throwing elbows. Any chance he seemed to get, there would be an elbow in an opponent's face. His rough playing style was well documented. In one incident against Georgetown's rival, Syracuse, Ewing attempted a roundhouse right hook that nearly landed on Pearl Washington. Luckily it didn't land and he didn't end up like our No. 1 player on this list.
Next: The most heinous event to take place on the court. 
1. Corky Taylor
Team: University of Minnesota
Offense: In one of the most brutal brawls in sports history, Corky Taylor left his opponent, Luke Witte, with a busted cornea and memory loss. Before that, Taylor blocked a lay-up shot that left Witte on the ground. Taylor graciously put his hand out to Witte to help him up. But when he did, Witte found a knee in his groin. This triggered a bench-clearing brawl that led to Witte's career-ending injury.