These Are the Most Hated Families in Sports
In America, sports are king. We worship top athletes like they're royalty, and often hold them to unbelievable personal standards. LeBron James is both loved by his fans and hated by those that are jealous of his success or turned off by his whiny, on-court demeanor. Nearly 20 years after winning his last NBA championship, Michael Jordan is still treated as though he was a god among men.
But when an entire family is good enough to become famous in sports, whether it be as players, coaches, or owners, they often will begin to draw the ire of fans. There are plenty of famous sports families that are liked just fine, of course, but let's take a look at the ones that people just can't stand to hear about anymore, leading up to the No. 1 most hated.
7. The Harbaugh family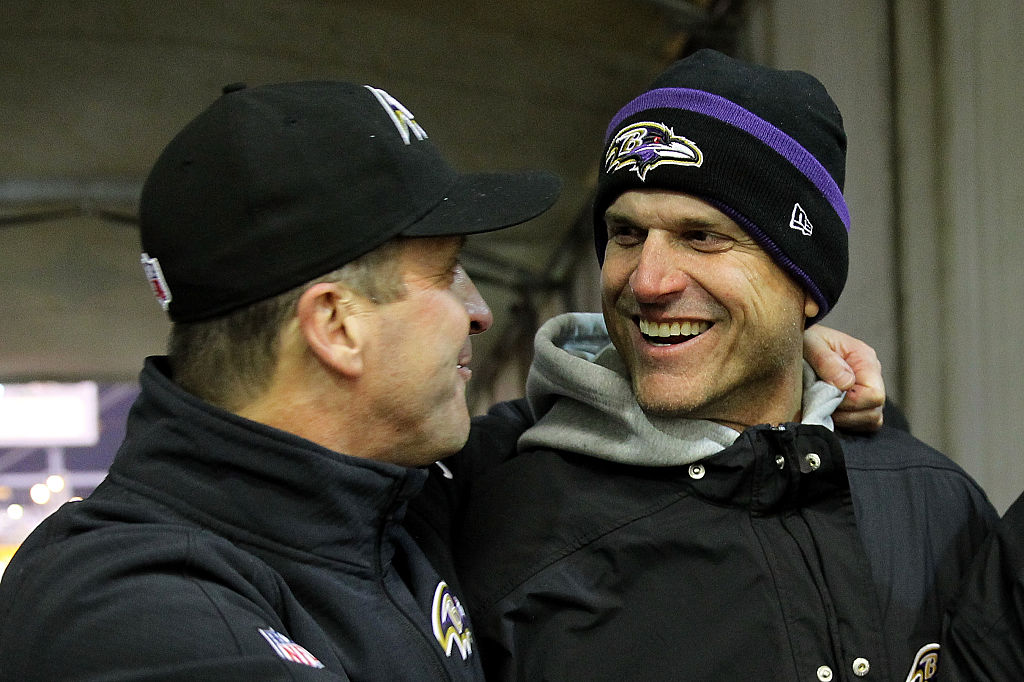 Like you'll find with many on this list, the hatred is skewed a bit toward one side. John Harbaugh, coach of the Baltimore Ravens, doesn't garner much love from fans around the league but probably wouldn't be on a "most hated" list on his own. But when paired with his brother, Jim Harbaugh, the answer is clear.
Jim is the former head coach of the San Francisco 49ers, and during his stint in the NFL, he was hands-down the most hated coach in the league. That's impressive, given the continuing existence of Bill Belichick. If you're looking for one specific incident, it could be the time that he excitedly slapped Detroit Lions coach Jim Schwartz on the back after his 49ers won in Detroit. Harbaugh is now the head coach at the University of Michigan, which makes him even more easy to hate among all non-Michigan fans.
Next: Racing royalty
6. The Andretti family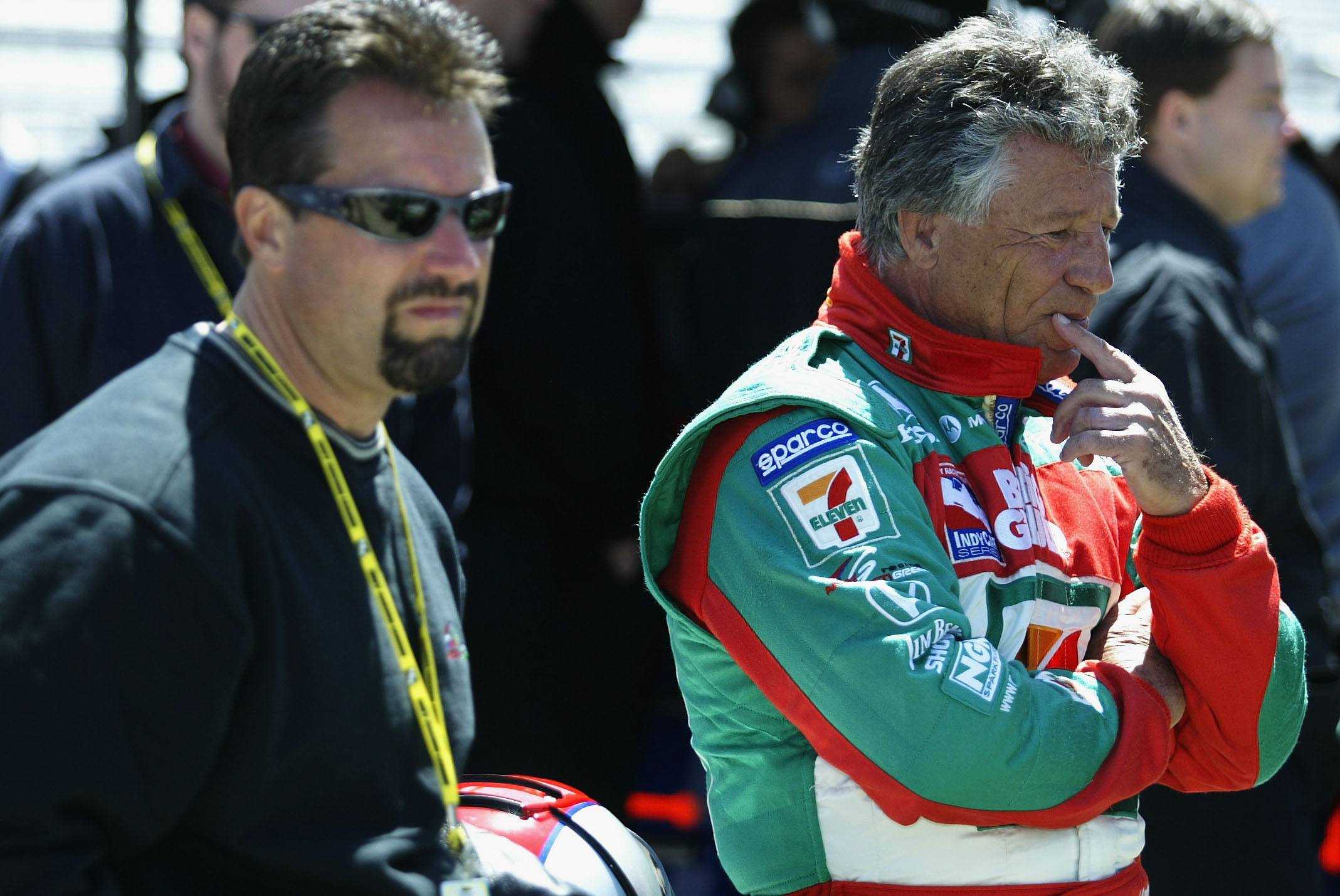 Those who are unfamiliar with the Indycar Racing League (IRL) probably won't understand the level to which many fans hate the Andretti family. Mario is the patriarch, with Michael the son and several other members of the family getting into racing in some way or another. The problem with the Andrettis mostly stems from the perception of royal status; people don't like that they win a lot, so other reasons to hate them are found.
Some fans believe that Michael whines too much. Some also believe that he's spoiled, coming from a legacy family with his ultra-successful father. The hatred of Mario tends to be simply buried in his extraordinary success, and most fans actually find him to be very approachable and charming. But all in all, there are a whole lot of racing fans that truly dislike the Andretti family simply because they're sick of hearing about them.
Next: Baseball's first family.
5. The Steinbrenner family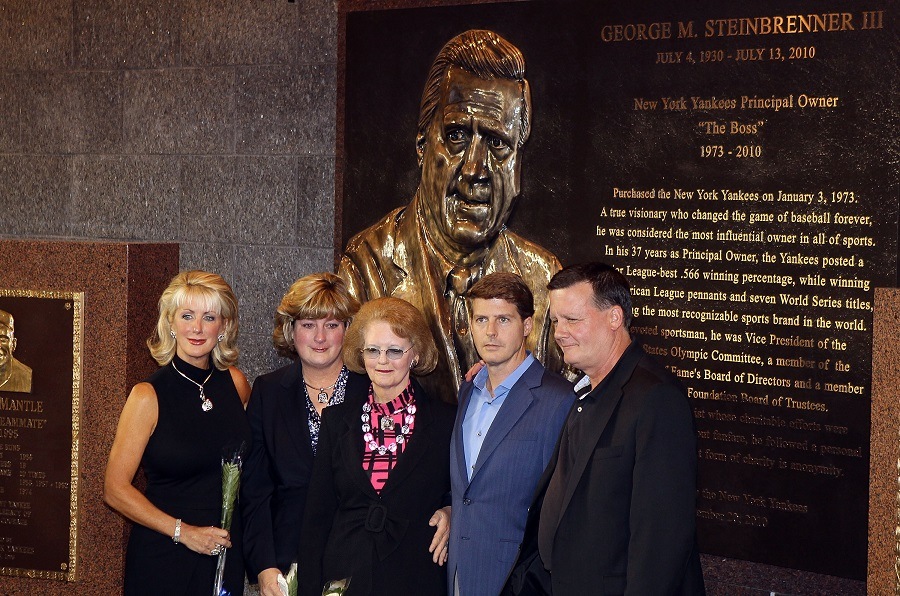 It's easy for any baseball fan to understand hating the Steinbrenner family. Although, it's probably not nice to continue hating George on account of him having died back in 2010. The family purchased the New York Yankees in 1973 for somewhere in the vicinity of $10 million. To compare dollar amounts, the team paid Alex Rodriguez $21 million in 2017 for him to not play for them.
Much like with the Andrettis, a lot of hate for the Steinbrenners comes from the success of the Yankees since '73. Over the last 45 years, the Yanks have made 11 appearances in the World Series and have won it seven times. In the early 2000s, they were well-known for their spending sprees, signing up the best free agents in an attempt to build an unstoppable super-team. Now under the leadership of Hal Steinbrenner, the Yankees have found a way to stay competitive while building on of the best young cores in the game.
Next: NASCAR's least-favorite son
4. The Earnhardt family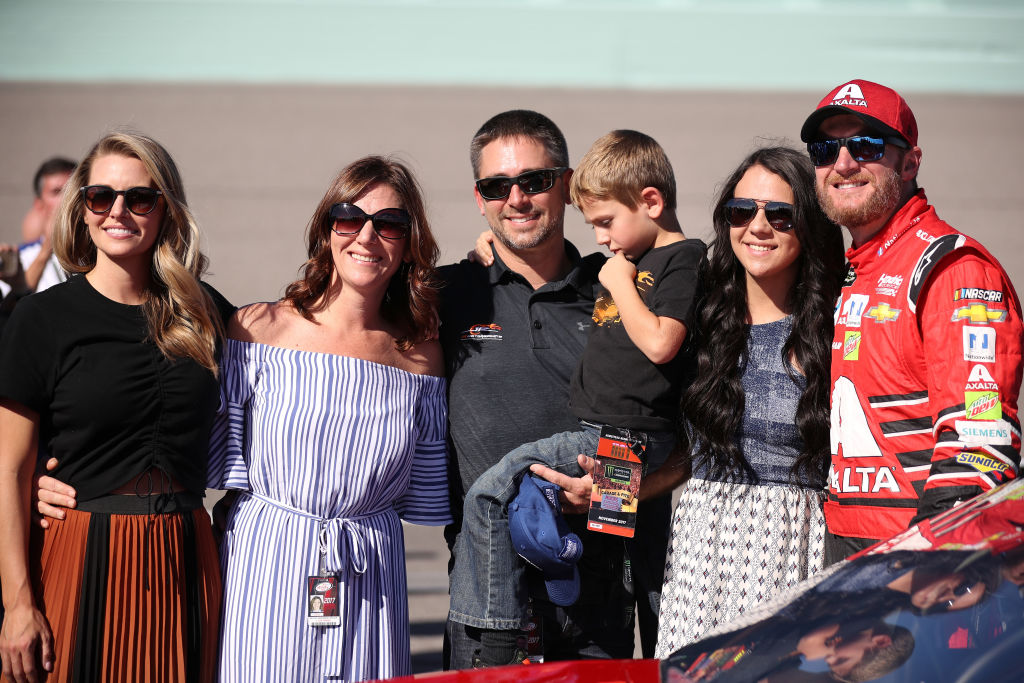 It's no secret among NASCAR fans that Dale Earnhardt Jr. is one of the most hated racers of all time. The man himself even admits to sometimes being a selfish jerk. True or not, there is a belief among some fans that the younger Earnhardt is a little too aggressive on the track, causing accidents that could've been avoided. If you were ranking the most hated NASCAR drivers of all time, Earnhardt Jr. would be right up there near Kyle Busch and Jeff Gordon.
But everyone loved his father, Dale Earnhardt, right? That would be a bit of revisionist history. Earnhardt certainly had his base of passionate fans, and he was one of the best drivers in the sport in 2001 when an accident on the track with Sterling Marlin led to his untimely death. But prior to his deification, Earnhardt was often viewed as arrogant, aggressive to a fault, and was considered by some to be the "bad guy" of NASCAR.
Next: The NFL's most exhausting twin brothers.
3. The Ryan family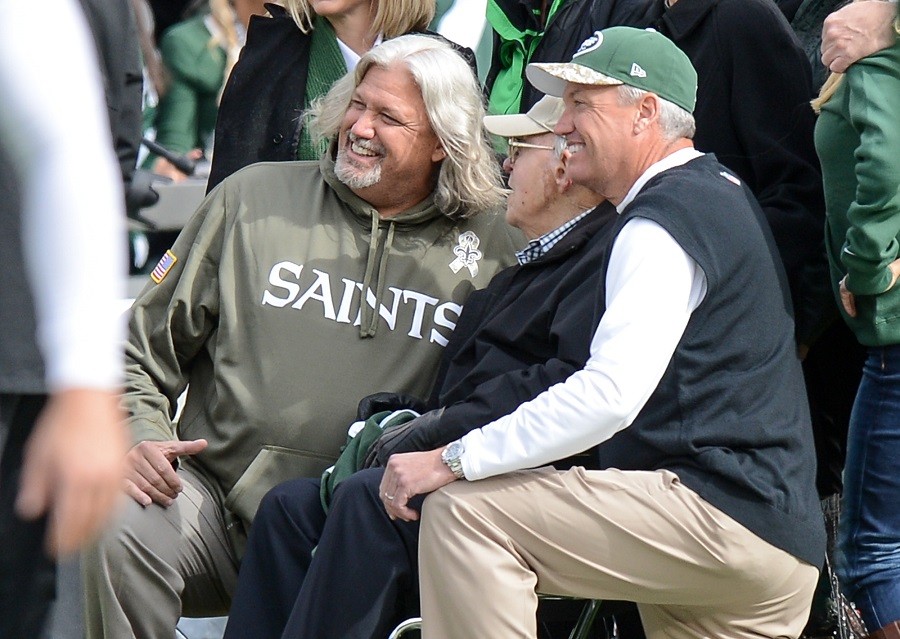 Although most credit Mike Ditka, the true architect of the unstoppable 1985 Chicago Bears was defensive coordinator Buddy Ryan. Known for being blunt in his assessments and for having once suggested a player be traded for a six-pack — it doesn't matter if it's cold — Ryan was both loved and hated around the league during his time as a coordinator and eventually a head coach with the Philadelphia Eagles and Arizona Cardinals.
He also spawned three children, including fraternal twins Rex and Rob. You may remember Rex from his time as head coach with the New York Jets and his odoriferous love of feet. Rob has had several coordinator jobs in the NFL, and is known for his long, gray hair and a temperament similar to his father. The two brothers got into a bar fight together inside a Margaritaville, which didn't help the public perception of this family.
Next: Better football, better QB's. 
2. The Manning family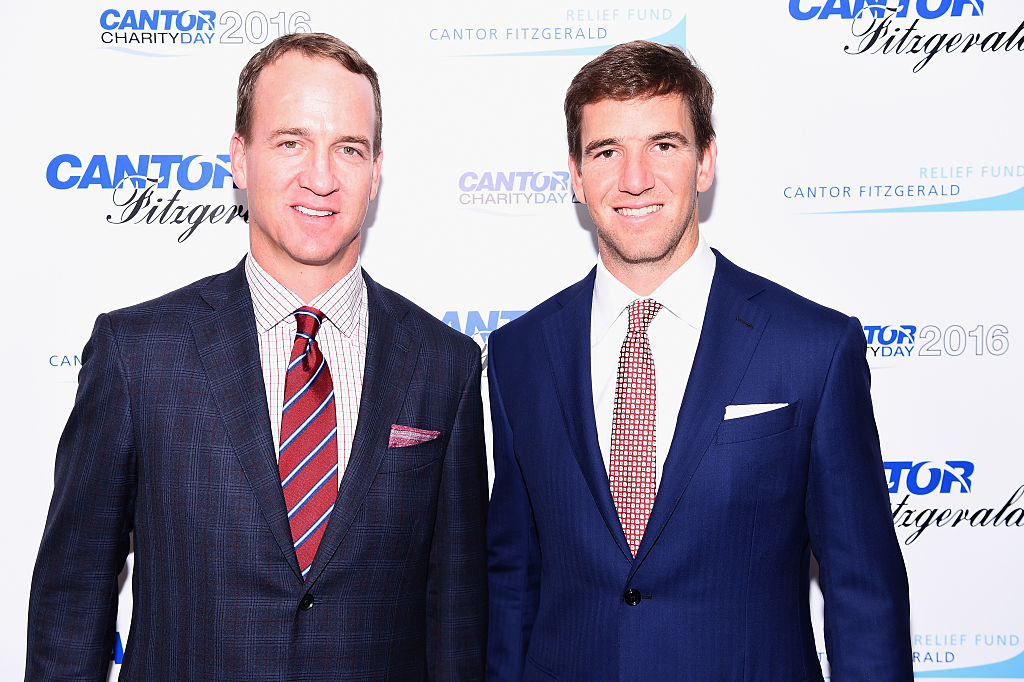 What list of hated families would be complete without the Mannings? Archie, Peyton, Eli, and to a lesser extent, Cooper, are definitely one of the most hated sports families of all time. Archie, the father of the three boys, was a Pro-Bowl NFL quarterback with the New Orleans Saints in the 1970s. Although he wasn't necessarily hated at the time, his many appearances on television screens during Super Bowls has seen fans grow tired of him.
Peyton's many commercials and affiliation with Ipecac-substitute pizza brand Papa John's are enough to make football fans hate him, and Eli's pouty face, disappointing regular season numbers, and overall "little brother syndrome" put him in the most hated category too. The fact that he's a quarterback in New York City doesn't help Eli's cause, however. The most likable of the bunch may be Cooper, who never even played professional football.
Next: An exploitative father and his sons.
1. The Ball family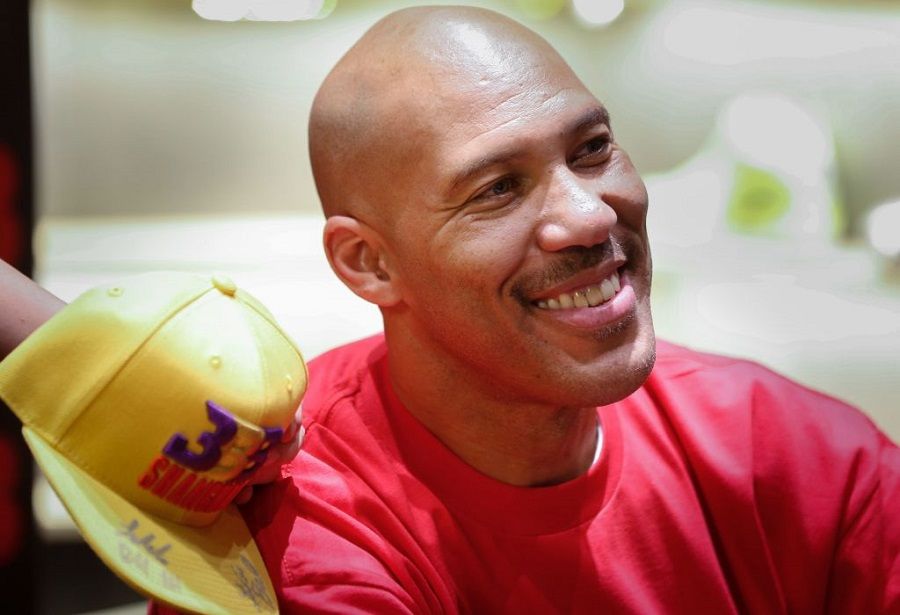 How could there be any other family topping this most-hated list? Admittedly, it's again one member of the family carrying the load, with LaVar Ball dragging down his three sons with his insane quotes and massive ego. His oldest son, Lonzo Ball, has done his best to remain quiet and put in hard work during his early NBA career with the Los Angeles Lakers. But the middle son, LiAngelo, confessed to stealing from stores while overseas in China. Not exactly likable.
Whether it's the Big Baller Brand and $500 shoes with questionable quality, LaVar's blatant and rampant sexism, or the delusional way that the patriarch treats his sons — Ball once made an ultimatum that Lonzo would leave the Lakers if the team didn't draft or sign his younger two sons — people are very tired of the Ball family. They've been called the Kardashians of the NBA, and that's an apt comparison; the talent-to-screentime ratio is way out of whack.
Check out The Cheat Sheet on Facebook!