The Most Hated Poker Player of All-Time Cheated Players Out of Millions
Poker enjoyed probably the height of its popularity for about a 10-year period starting in the early 2000s, thanks to a combination of then-amateur Chris Moneymaker winning the 2003 World Series of Poker and online poker experiencing a rise in popularity.
The poker boom has died down in recent years, thanks in part to many online poker sites having to shut down due to government regulations. Many people managed to make big money — millions in some cases — during the period when online poker was at its highest. Unfortunately, that was also a period when a famous professional poker player cheated players out of millions of dollars.
Russ Hamilton's poker career
Cards Chat News details the career that poker pro Russ Hamilton has had. The peak of his career came in 1994 when he won $1 million for winning the World Series of Poker Main Event, and he reached two other final tables at that year's event.
He was one of the best players in poker at the time, and he used his fame to get some positions in the industry away from the tables. After working as a gaming industry expert, he took on a role as a consultant for the online poker site Ultimate Bet, helping to attract poker stars to the brand.
Perhaps the biggest was Phil Hellmuth, an endorsement deal that helped Ultimate Bet compete with the industry's biggest sites at the time.
Russ Hamilton scams players out of millions
While he was working with Ultimate Bet, Hamilton scammed the site's players out of $22 million. Through his connection to the site, Hamilton had access to a superuser account, which allowed him to view his opponent's hole cards — which are usually hidden from all players except the person holding them. 
He took advantage of the "God Mode" feature, which he used to cheat his way to millions of dollars. He kept the scam going from 2004-2008, reportedly cheating opponents out of $22 million over that span.
Hamilton admitted to everything he was alleged of doing in an audio clip that was secretly recorded in 2013. Shockingly, in the clip he did not deny stealing from the other players, and he also didn't express any remorse for what he did.
In the clip, which was recorded during a meeting that lasted nearly three hours, Hamilton says "I did take this money and I'm not trying to make it right, so let's get that out of the way."
In 2008, the Kahnawake Gaming Commission found evidence of the superuser account being used to cheat players out of money. Ultimate Bet paid back the $22 million to its users, but Hamilton was not required to pay back any money, nor did he spend time in jail for what he did. He was, however, blacklisted from the poker community.
The aftermath of the infamous scandal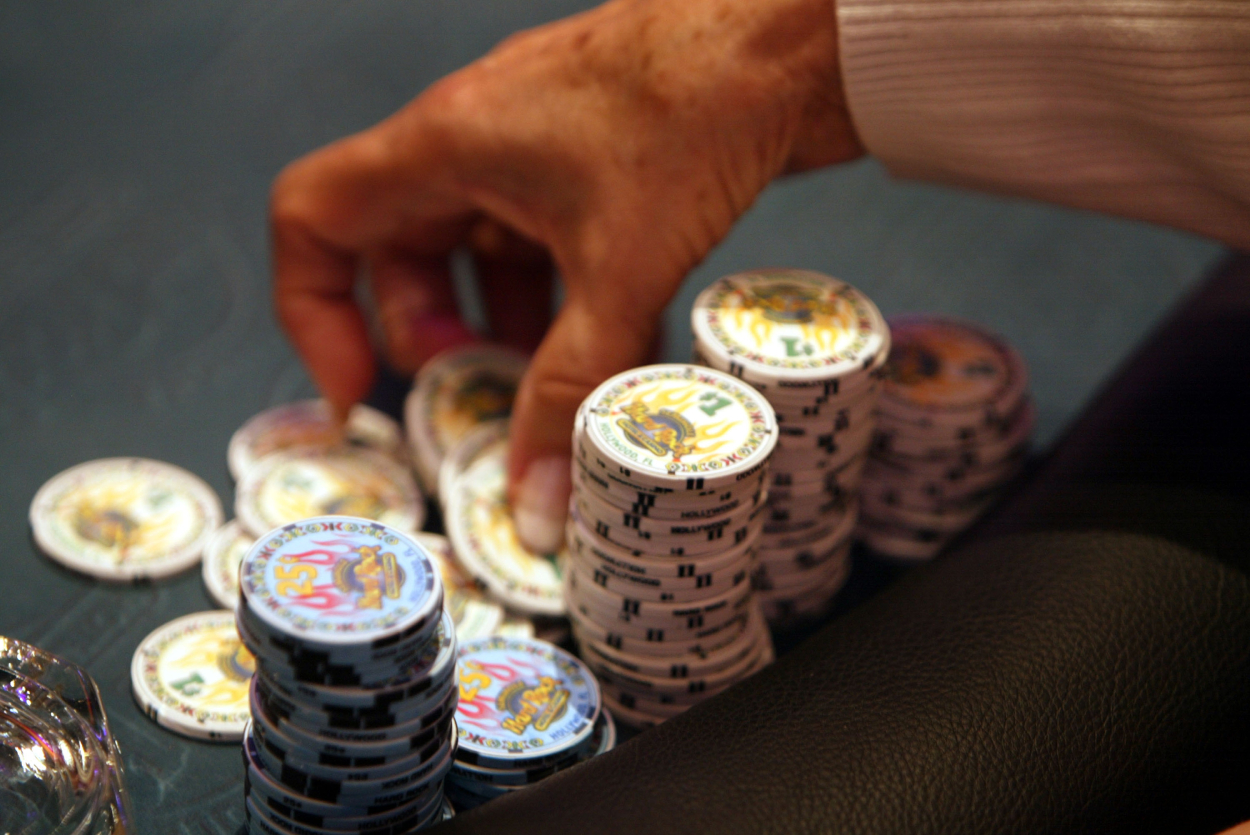 In the wake of the Ultimate Bet scandal, many online players gave up the game and stopped playing, while others were warier of playing on sites associated with Ultimate Bet, including Absolute Poker, which had a cheating scandal of its own and merged with Ultimate Bet during the timeframe that Hamilton was pulling off his scam.
The Ultimate Bet scandal is considered by some to be the start of the downfall in popularity of online poker, which really came crashing down on April 15, 2011 — which has been dubbed Black Friday in the community — when the Department of Justice seized the domains of Absolute Poker, Poker Stars, and Full Tilt Poker for violations of the Unlawful Internet Gambling Enforcement Act, which would end up being the thing that essentially killed online poker in America.