The Hawks Are Threatening to Tear Down the Roster Just 1 Season After Conference Finals Berth
The Atlanta Hawks are spiraling. Massive changes could be on the horizon, less than one season after the Hawks took the NBA by surprise in reaching the Eastern Conference Finals.
Trae Young is having the best season of his career and relishing in all the trash talking. But the roster doesn't appear to be working from a collective standpoint, and Hawks general manager Travis Schlenk is on the cusp of tearing things down.
The Hawks are playing well below expectations
By all accounts, the Hawks' Eastern Conference Finals showing appeared to demarcate Atlanta finding its foothold as a team on the rise.
The Hawks thrived after Nate McMillan took over for Lloyd Pierce last season and seemed to build confidence from a deep playoff run. With Ice Trae leading the way at the point and a young roster making strides, Atlanta again looked the part of a contender.
However, it's been a real struggle for McMillan's group in 2021-22.
The Hawks fell to 16-20 after Monday night's loss to the Portland Trail Blazers. They gave up 136 points despite the Blazers missing both Damian Lillard and CJ McCollum, negating Young's 56-point, 14-assist performance.
Indeed, Atlanta's defense has been pretty atrocious. The Hawks rank 27th in defensive rating. They hardly turn the ball over, ranking last in that category.
Part of the struggles can be attributed to the absence of DeAndre Hunter, who remains sidelined following wrist surgery in November. Hunter is Atlanta's best perimeter defender as a switchable wing who can be physical on the ball and makes things easier for the Hawks in terms of rotation and help defense.
But while injuries and general health issues have played a role in a disappointing start, Schlenk is wondering if the roster construction even makes sense.
Hawks GM Travis Schlenk ripped the team and signaled a potential roster shakeup
Schlenk held nothing back in his criticisms of the Hawks during a radio appearance on Tuesday. He also took accountability for the team's issues, though his words could suggest impending roster changes.
Atlanta's GM said he might have to temper expectations for the group and dove into the fourth-quarter struggles — 28th in net rating in the final period, per NBA.com — that have plagued the Hawks all season. Schlenk added (h/t Brad Rowland of Dime) that the organization will have to look inward ahead of the trade deadline.
"So we've gotta take a long look at this and see if this group is the group that we saw last year during the second half of the season or if it's the group we're seeing this year. And that's what we have to determine and we have to make adjustments off those. Obviously, you can tell I'm a little frustrated."

–Atlanta Hawks GM Travis Schlenk
There's a sense of urgency in those statements, though perhaps Hawks fans should not bite their nails just yet.
For all its defensive struggles, Atlanta ranks second in offensive rating. After signing his extension this past offseason, John Collins is playing good basketball and one of the few improved defenders on the roster. Kevin Huerter also signed an extension in 2021, and he's rebounded from a horrendous start, though his defense leaves much to be desired. Meanwhile, Cam Reddish has flashed his promise.
It's not that this season lacks positive takeaways for the Hawks. However, individual gains mean very little if they don't contribute to wins. Schlenk might feel the time is now to act aggressively in the trade market to alter the complexion of the roster and try heading in a new direction.
What's next?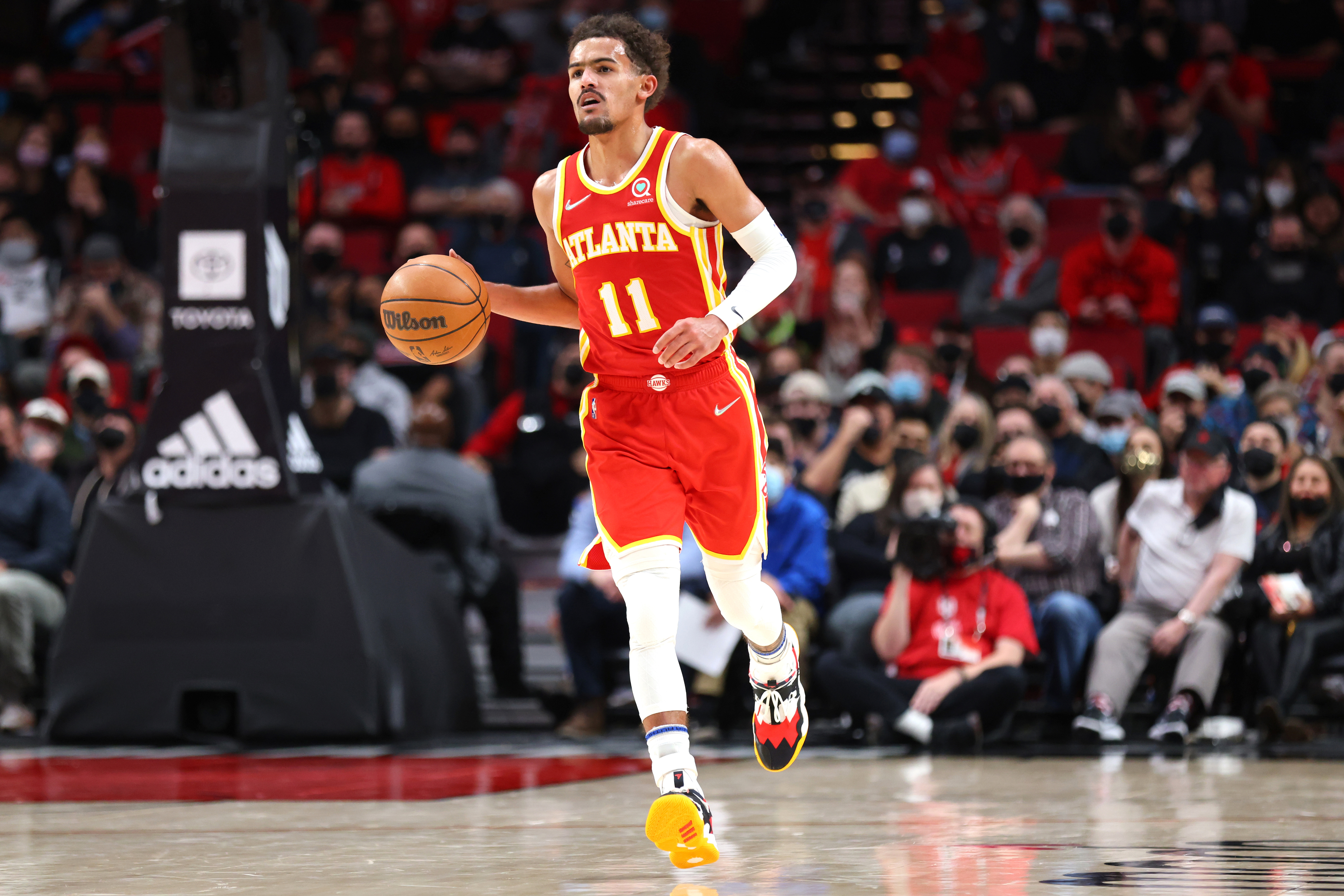 Schlenk and the Hawks could proceed in a variety of fashions.
Atlanta could attempt to capitalize on Reddish's value. That could rob the Hawks of a lengthy defensive playmaker yet to even scratch his offensive potential. However, pairing Reddish with Danilo Gallinari might land Atlanta a difference-maker.
Is it time to shop Bogdan Bogdanovic? He really isn't all that different of a player from Huerter, but his ability to be a secondary ball-handler and creator could appeal to other teams. The trouble here is that Bogdanovic is owed $18 million next season, with an $18 million player option in 2023-24.
What about Hunter? He has looked great in bursts, but durability is a real issue. It's entirely possible Atlanta could try to pair him with a veteran player in an effort to shake things up.
Perhaps Schlenk tries to jettison multiple guys to add draft capital. The Hawks certainly have the wing depth, particularly when Hunter returns. Regardless, Atlanta's GM appears to acknowledge a need to do something if the team cannot right the ship in a hurry.
Stats courtesy of Basketball Reference.