Hazy Future: Formula 1 Driver Antonio Giovinazzi Admits Racing Is 'Not Easy' With Next Season's Seat in Doubt
It's not an "ideal … situation" for Formula 1 driver Antonio Giovinazzi.
The unknown of which seat – if any – he'll occupy next season is fueling his uneasiness.
Will he return to Alfa Romeo?
Or will he become an F1 version of a free agent?
Formula 1 driver Antonio Giovinazzi wants future ride settled soon
Giovinazzi just doesn't know.
"So, it's not ideal, but the situation is this now for me," he told formula1.com. "I will try to do my best as well with this pressure on me."
Giovinazzi, despite his rebellious move at the Turkish Grand Prix on Oct. 10, reportedly has Scuderia Ferrari Team Principal Mattia Binotto's vote to return to the seat. However, Alfa Romeo Team Principal Fred Vasseur has remained silent on the team's shortlist of available drivers.
Valtteri Bottas is moving over from Mercedes, and Alfa Romeo Racing is eager to pit him with the right garage-mate.
"It's not easy," said Giovinazzi, who joined the team full-time in 2019 and is still earning the crew's complete confidence.
Each offseason, Giovinazzi seems to face questions about his future.
In 54 career Grand Prix starts, he has yet to stand on a podium. His best finish is fifth, which he accomplished five times.
Giovinazzi's on-track mutiny staying 'inside the team'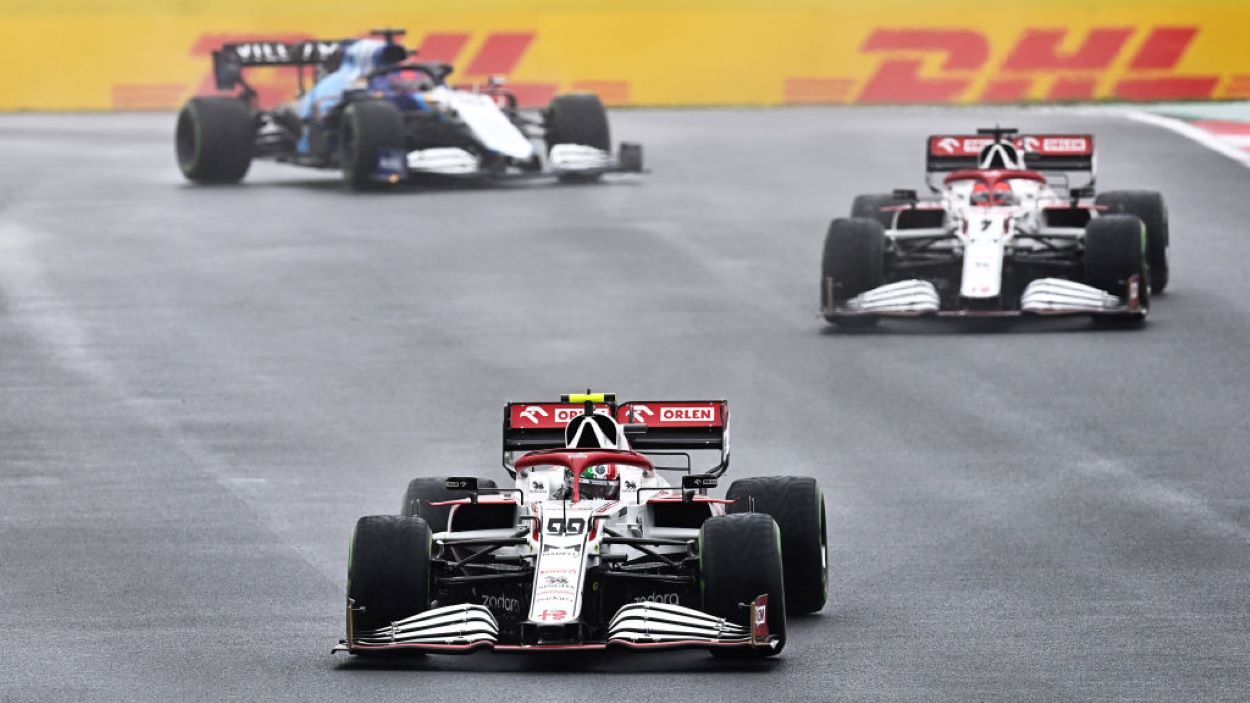 Without team security, it made Giovinazzi's actions in Turkey that much more curious.
Insisting he was one lap from finishing in the points, Giovinazzi failed to adhere to coaching orders. Team officials wanted Giovinazzi to fall back and allow his retiring teammate, Kimi Raikkonen, an opportunity for a P10.
Giovinazzi, however, did not yield.
After finishing out of the points, it was not a good look for a driver with a hazy future.
"I think it's an issue that sometimes comes, and it came already in the past, but I don't like, to be honest, to comment on this here, I just like to discuss this with the team, inside of the team," he said, "but it's not the first time, and the important thing is that we're okay now, all fine."
Giovinazzi on 2022: 'Problem is not in my hands, so it's not my decision '
Meanwhile, there is another layer to Giovinazzi's concerns. He's not sure who will be running his current team, even if an invitation presents itself to return to the No. 99 Alfa Romeo. Rumors suggest Andretti Autosport is negotiating to acquire the franchise's F1 assets to begin a full-time 2022 schedule.
Giovinazzi said he is attempting to focus more on what he can control, like his machine, and not ponder much of the offseason.
"We'll see what will happen, but it's not in my hands," he said. "For me, September, October, it's been always like this.
"I always had some issues with what I will do the next season, and this is happening also this year. The problem is not in my hands, so it's not my decision. What I can do is just bring the results, be fast, and then see what (Alfa Romeo) will decide."
The future will come soon enough.
RELATED: Valtteri Bottas' Net Worth Will Get a Boost but Cost Him a Formula 1 Sweet Ride