NBA: 3 Head Coach Candidates for the Orlando Magic
When teams in the NBA are looking for new head coach candidates, it's usually because the organization decided to fire the last head coach. It's a vicious cycles, but it is what we've come to expect. Of course, as the Orlando Magic recently learned with the resignation of Scott Skiles, that's not always the case. In a statement released by the team, Skiles said the following:
After much thought and careful consideration, I and I alone, have come to the conclusion that I am not the right head coach for this team. Therefore, effective immediately, I resign my position as head coach of the Orlando Magic. I realize this type of decision can cause much speculation. The reality though is in the first sentence. It is simple and true. Any other rumors are pure conjecture.

I sincerely apologize for any unintended consequences that may adversely affect anyone associated with this decision. The Magic are a world-class organization that employs world-class people. I wish them nothing but great success. I will always be thankful, especially to the DeVos family, for the opportunity.
While Skiles was only the Magic's coach for one season, it became clear early on that there was a disconnect between him and the front office; particularly over who would be the team's point guard of the future. And when that starts to happen, it's only a matter of time before things fall apart. In Orlando's case, all it took was one season and a lackluster 35-47 campaign.
Either way, with Skiles stepping down, the Magic join a long list of teams looking for their next leader. Although we expect the organization to take its time, if it were up to us, here are three head coach candidates we'd heavily consider.
1. Jeff Hornacek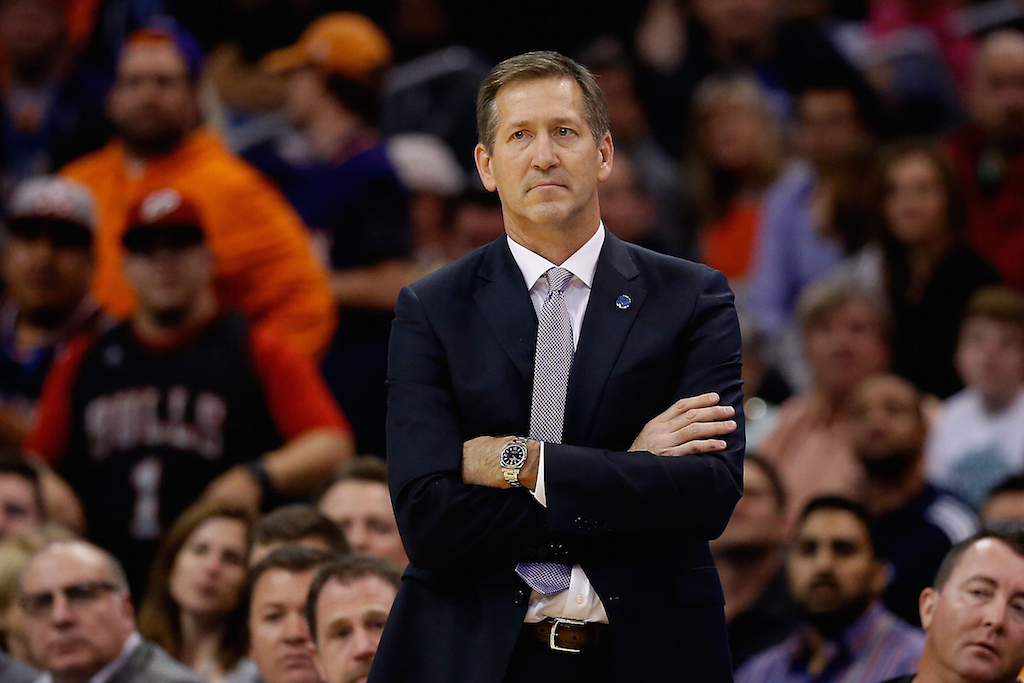 After the Phoenix Suns went a disappointing 14-35 through the first 49 games of the 2015–16 season, the organization decided the time was right to terminate head coach Jeff Hornacek. Considering the fact that he compiled a record of 101-112 (.474 winning percentage) in less than three full years on the job, we can hardly blame the franchise for opting to go in a different direction.
That being said, we still believe Hornacek has what it takes to be a really good NBA coach. And Orlando could be the perfect destination to get him there. Let's not forget, this is the same guy who, back in the 2013–14 season, helped an inexperienced Suns team win 25 more games than they had the year before. At the time, many viewed him as a potential Coach of the Year candidate.
Granted, things have gone downhill since that group went 48-34 and finished seventh in points per game (105.2) and eighth in offensive rating (109.5), but Hornacek has shown what he can do with young talent at his disposal. This is exactly what the Magic have going for them. And that is why Hornacek could be the right man for the job.
2. David Blatt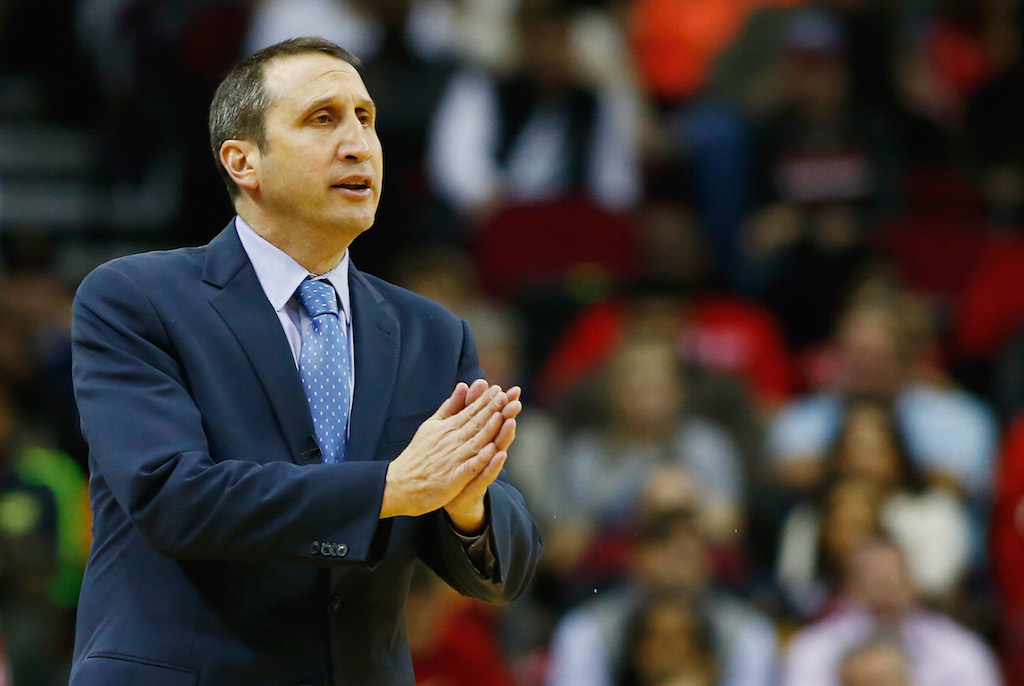 With the way the Cleveland Cavaliers have competed so far in these 2016 playoffs, it's become even more clear that the organization was smart to fire former head coach David Blatt. He was simply not the right man for the job. Then again, he wasn't exactly doing the job he was hired to do.
The Cavs hired Blatt before King James made his triumphant return to Ohio. Blatt was never meant to coach the superstar of all superstars, but rather he was intended to help develop and mold a young group of players, which was about to include a No. 1 overall draft pick. As it were, Blatt never got that opportunity. But with the Magic, he could.
With players like Victor Oladipo, Aaron Gordon, Elfrid Payton, and Nikola Vucevic on the roster, Orlando has a strong core of young talent to build around. Now all it needs is a coach who knows how to help a group like this grow. The Magic need a teacher. Perhaps it's time to let Blatt do the job he was always meant to do.
3. Frank Vogel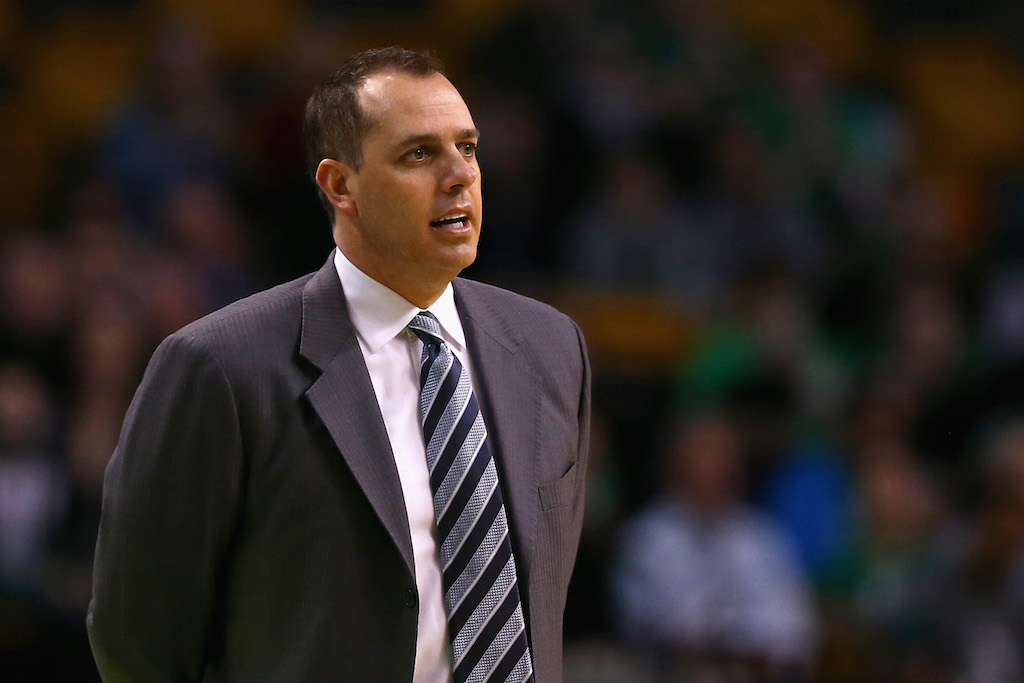 We think the Indiana Pacers were foolish not to retain head coach Frank Vogel. We can't emphasize this enough. But we have no doubt he'll coach in the NBA next season. And if the Magic hoped to fill their current vacancy with the best possible head coach candidate, this is the only direction they should go.
Under Vogel's guidance, the Pacers made five playoff appearances (in six attempts), won 250 games, and were consistently among the top defensive teams in the league. It's not often that a top-flight coach finds himself unemployed. And it usually doesn't stay that way for long. Most teams in need of a head coach will probably seek Vogel's services. The Magic would be wise to get on board.
Statistics courtesy of Basketball-Reference.com and ESPN.com.