Heisman Trophy Winner Bryce Young Reveals He Tries to Emulate Aaron Rodgers' Elite Quarterback Skills: 'It's Crazy'
Alabama sophomore quarterback Bryce Young capped off a stellar 2021 college football regular season by taking home the Heisman Trophy. The 20-year-old rising star does some extraordinary things on the football field. Young recently revealed that he loves Aaron Rodgers' game. The NFL hopeful wants to become an elite signal-caller one day like the Green Bay Packers superstar has been over the years.
Bryce Young ran away with the Heisman Trophy
Bryce Young absolutely put on a show in Alabama's dominant victory over the Georgia Bulldogs in the SEC Championship game.
The Crimson Tide star's performance on the biggest stage sealed his already rock-solid case for the 2021 Heisman Trophy. The committee made it official, naming Young the first Alabama quarterback to ever win the Heisman Trophy.
Young beat out Pitt quarterback Kenny Pickett, Ohio State quarterback C.J. Stroud, and Michigan defensive end Aidan Hutchinson. He finished well ahead of the field, getting 684 first-place votes.
The former Mater Dei High School standout put up some monster numbers in his second season in Tuscaloosa.
Young threw for 4,322 yards, 43 touchdowns, and just four interceptions while completing 68% of his passes. He also accounted for three scores on the ground.
With Young taking home the honor, Nick Saban's program has produced back-to-back Heisman Trophy winners (DeVonta Smith).
The Alabama dynamic signal-caller also won the Maxwell Award (best player in college football) and Davey O'Brien Award (nation's top quarterback).
Young looks up to Packers QB Aaron Rodgers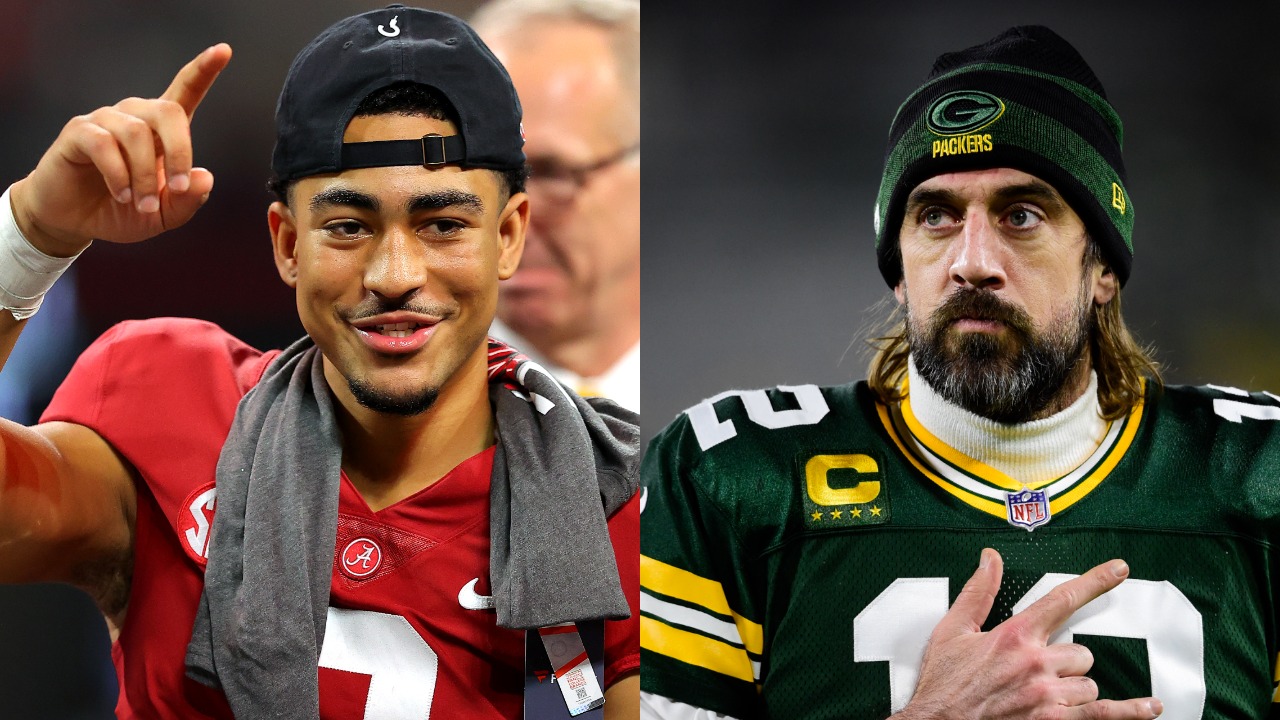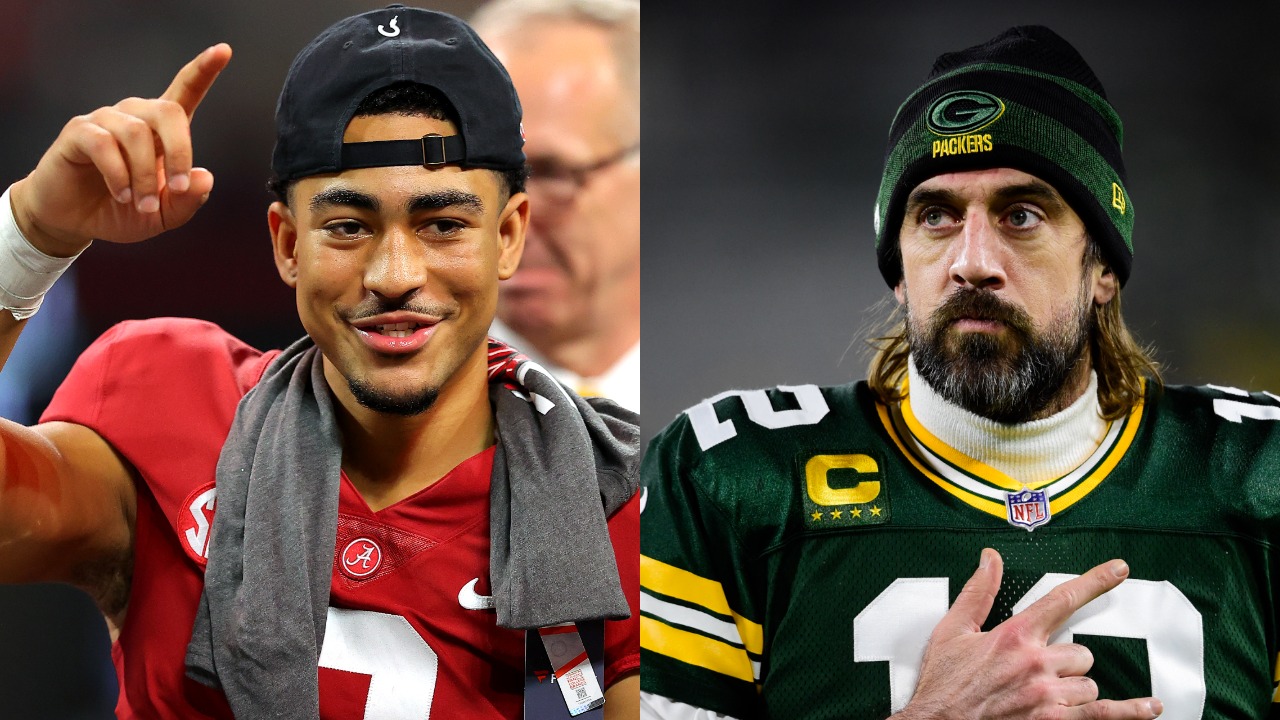 Bryce Young has a bright future ahead of him. He's a unique talent but is humble enough to admit he's not perfect. The Alabama star likes to take bits and pieces from other players and incorporate them into his game.
Young was a recent guest on The Rich Eisen Show. When asked about which NFL quarterback influenced his game the most, the former 5-star prospect didn't hesitate.
"Aaron Rodgers has always been my favorite quarterback as long as I've been a conscious student of the game," said Young. "He's someone that I've looked up to, tried to emulate, and have a ton of respect for. Just seeing the stuff he can do on the field, seeing throws he makes, and a lot of the stuff you see on Sundays. It's crazy."
Young marvels watching Rodgers carve up opposing defenses. He revealed he's spent plenty of time studying film of the Packers' quarterback. He pinpointed some specific skills he tries to emulate.
"I try to emulate that quick release, that ability to throw on and off-platform," he said. "He does a really good job of extending plays, and a lot of times extending plays to remain a passer."
Young has already shown he can dominate college football defenses. He hopes he can use what he's learned from Aaron Rodgers to help him succeed at the next level.
Assessing the Alabama QB's NFL prospects
If Bryce Young entered the 2022 NFL Draft, he would undoubtedly be the first quarterback off the board. The class features some talented signal-callers, including Kenny Pickett, Matt Corral, and Malik Willis. However, the Crimson Tide star is just different.
Unfortunately, NFL front offices will need to wait another year before making a run at Young. Based on current NCAA regulations, any player that declares for the draft must be three years removed from high school. That means the Alabama quarterback wouldn't be eligible until 2023.
Even though we're over one full season away, folks are already talking about the 2023 NFL Draft because of Bryce Young.
ESPN draft analyst Mel Kiper Jr. is high on the sophomore dynamo.
"Put it this way: a team gets off to an 0-3, 0-4 start, they'll be talking about Tanking For Bryce," Kiper told the New York Post. "He'd be in the Trevor Lawrence category. Guaranteed No. 1 pick, generational talent. He's drawing comparisons to Patrick Mahomes, Russell Wilson, and Aaron Rodgers already."
That's high praise for a 20-year-old, but it's not hard to tell that Young is a special talent. He displays excellent poise in the pocket to go along with elite instincts and arm talent.
NFL executives are counting down the days until they get a piece of the Heisman Trophy winner.
All stats courtesy of College Football Reference and Pro Football Reference.