Help Me Trevor Lawrence: The Jacksonville Jaguars Rookie Is Urban Meyer's Only Hope
Obi-Wan Kenobi was Princess Leia's only hope to save the galaxy. There are a few differences between Leia and Urban Meyer (ok, maybe more than few), but the concept is the same. Leia's galaxy needed saving and she didn't know where else to turn, so she sent a message to Old Ben. Meyer's galaxy is in need of saving too, so he's turning to his own Obi-Wan and saying, "Help me Trevor Lawrence, you're my only hope."
With any luck, the former Ohio State head coach's blonde-locked apprentice is the chosen one.
Urban Meyer's program seems to be headed toward the dark side already
Noooooo! It's not true!
Before his first training camp has even come to a close, reports have leaked that some of Meyer's players are unhappy with the way their new head coach is running things. The three-time national champion had a long and successful career in college before making the move to the NFL. Perhaps too many of those college tendencies have travelled to Jacksonville with him.
With an 85% winning percentage in college, Meyer is not used to losing. Unfortunately, he should be prepared to do a lot of that with the Jaguars this season. It seems he isn't, though, according to what Pete Prisco told the DA Show (h/t CBSSports):
"He clearly does not like losing, even if it's in the preseason. I heard he had a rough go of it last week just because he lost his first preseason game, and that's not an attitude that you need to have in the NFL. …

"Obviously, he's a work in progress. He's been a good football coach everywhere he's been. It's a lot different when you recruit guys to your school and you've got a bunch of players, the five stars, then it is when you're trying to build something." 

CBS senior NFL writer Pete Prisco on the beginning of Urban Meyer's reign with the Jacksonville Jaguars
Trevor Lawrence is Meyer's only hope; but the force is strong with this one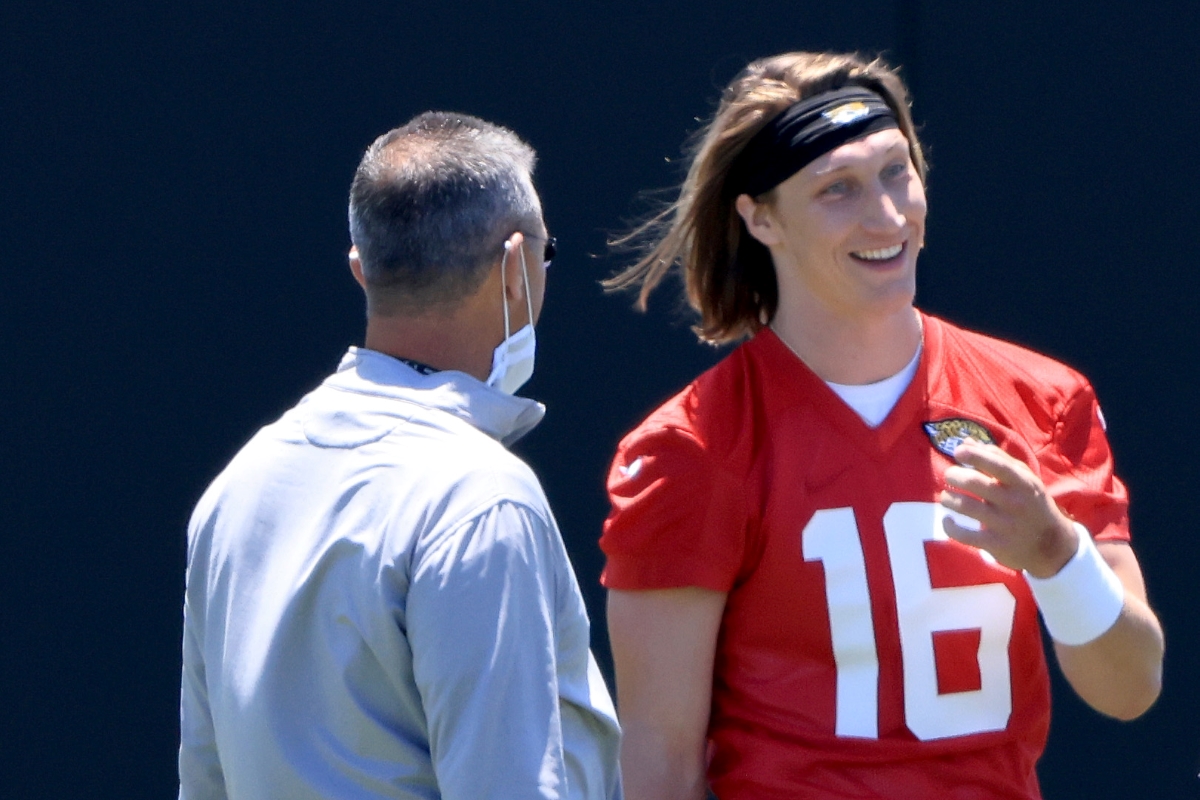 Meyer took the job knowing Jacksonville had the No. 1 overall pick in the 2021 draft and that he could handpick Lawrence as his franchise quarterback. He finally named the former Clemson standout his week one starter and traded former starter and fan favorite Gardner Minshew to the Philadelphia Eagles.
But things have not gotten off to a great start offensively for the Jags. The team scored 13 points in its preseason opener, allowed four sacks, punted four times, and ran for only 46 yards. Meyer's offense scored a pair of touchdowns in week two's loss to the New Orleans Saints. Lawrence has been efficient so far through two preseason games, but has yet to throw a touchdown pass.
Making matters worse is Jacksonville's other 2021 first-round pick, Lawrence's college teammate Travis Etienne, was hurt against New Orleans and is out for the year. The running back was poised to fill a big role in Meyer's offense as a weapon he often utilized in college. Termed an H-back for Meyer, the idea was to simply get the ball into the team's best athlete's hands and let him run. The 57-year-old had major success with players like Braxton Miller at Ohio State and Percy Harvin at Florida in that spot. Etienne would have filled that role perfectly for the Jaguars.
James Robinon is set to take Jacksonville's starting running back job, but the depth behind him is lacking. Top receiver DJ Chark Jr. has a broken finger, and free-agent acquisition Marvin Jones Jr. has an injured shoulder. Both are expected to be ready for the regular season, but their lack of playing time with Lawrence is distrubing.
I have a bad feeling about this
Not much is expected from the Jaguars this season. For Meyer, that will be a difficult pill to swallow, but for Lawrence, it might be the best medicine. Even as a college star, he'll be making the transition to the NFL with little support, a new scheme, injured weapons, and a first-time NFL coach.
But for better or worse, the 21-year-old quarterback is Meyer's only hope. Maybe the force be with you, Urban.
All statistics courtesy of NFL.com.