Hendrick Motorsports Owner Rick Hendrick Re-Ignites Passion for the Kyle Larson-Led No. 5 Team: 'I Love That Car'
The No. 5 Chevrolet is back in Hendrick Motorsports' good graces. Owner Rick Hendrick retains a lingering affection for the revitalized NASCAR Cup Series team.
Driver Kyle Larson sparked Hendrick's re-connection with No. 5 by capturing the 2021 Championship 4 race on Nov. 7, claiming his first Cup title and the team's first in 25 years.
The start of something good?
Hendrick Motorsports Owner Rick Hendrick falls back in love with 14th NASCAR premier Cup championship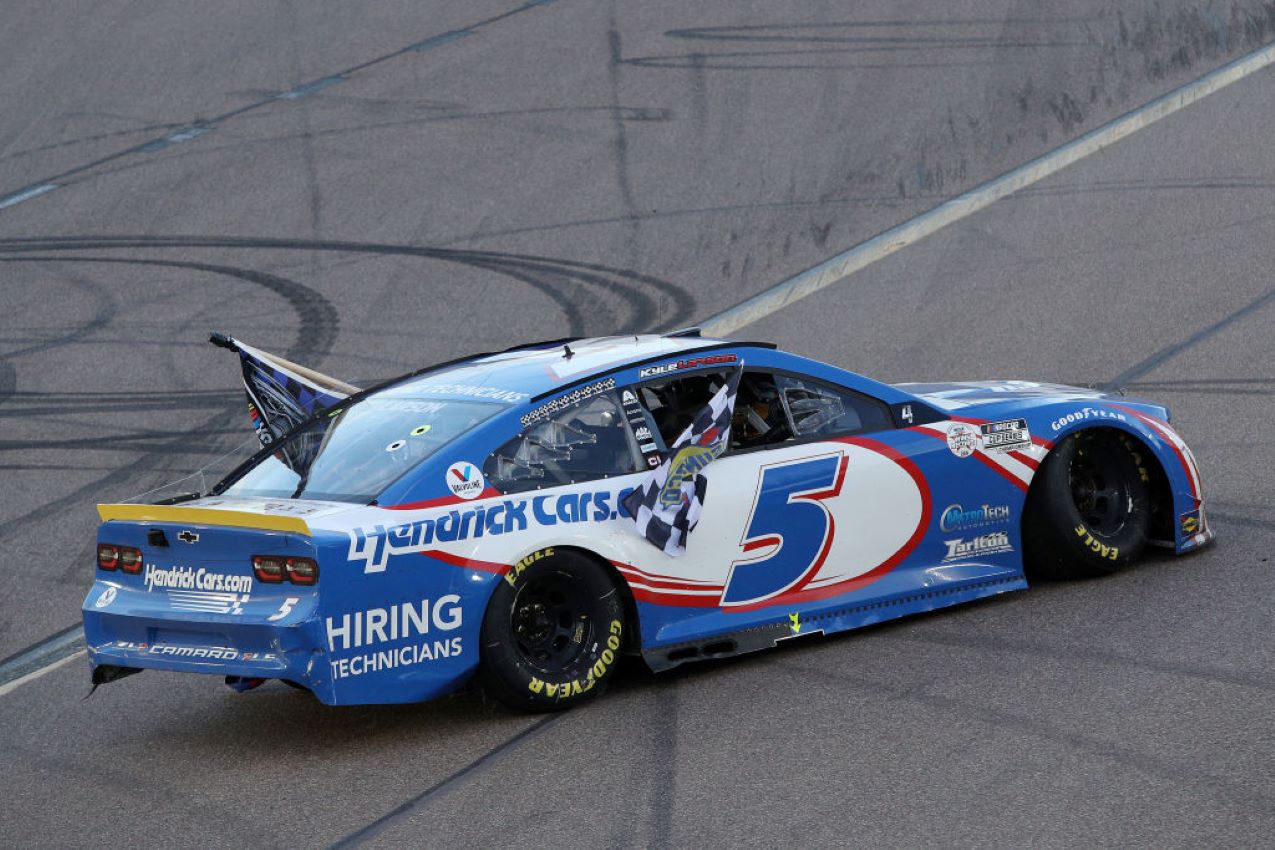 "I love that car," Hendrick told motorsport.com.
Hendrick's association with No. 5 is a family affair. For most of Larson's series-high 10 wins this season, the machine's paint scheme of HendrickCars.com's logo was like the one Hendrick's son, Ricky, used while competing in 2002 on what is now called the Xfinity Series, his last as a driver.
Ricky Hendrick died with nine others in a helicopter crash en route to Martinsville Speedway for a NASCAR race in 2004.
"I think my wife and I, when we watch that car race, it just does something to us, paying tribute to our son, the number, the colors," Hendrick said. "So, it's very, very special to be able to win that and celebrate his colors, his number, and his life."
No. 5 team was Rick Hendrick's first as a NASCAR owner
The No. 5 car has been an interest of Hendrick's since 1984, his rookie year as a NASCAR owner. Geoff Bodine sat behind the wheel of the "All Star Racing" machine for Winston Cup's 30-event season, winning three times and placing ninth in the points race.
Hendrick's relationship with the No. 5 has been an on-again, off-again affair. They walked down the championship aisle together in 1996 when Terry Labonte edged Jeff Gordon by 37 points.
Last season was the team's first since 2017.
"We kind of parked the No. 5," Hendrick said. "When we brought it back, it was very special because it was our first number. Mark Martin did a heck of a job in it. He had a shot at a championship. Terry (Labonte) did an unbelievable job.
"Any time you have your first number, and it's got such a history with the family, it's special."
Larson and the No. 5 machine could race happily ever after
The No. 5 appears to be in good hands with Larson. He dominated the Cup Series with 2,581 laps led, the most since Hendrick legend Jeff Gordon's 2,610 in 1995. Larson also was the series' lone driver to collect at least 20 top-10 finishes.
The iconic No. 5 may have come in and out of circulation the past few decades, but for any potential suitors, Hendrick said they can put their feelings in park.
It looks like Larson is hitched and in for the long haul with No. 5.