Henry and Mike Bibby Are Just 2 of Many Athletes in Their Complicated Family
Mike Bibby is a second-generation NBA player, having followed in the footsteps of his father, Henry. Since Mike chose to make basketball his career, you might think that the father and son have had a good relationship. Unfortunately, this is not true.
The two have had a complicated relationship, which included Mike denouncing his father while in college at Arizona. Here's the story of what happened and how they reconciled, as well as a look at other athletes in the Bibby family.
Henry and Mike Bibbys' basketball careers
Henry Bibby
The elder Bibby played in the NBA from 1972-73 through 1980-81 after the Knicks took him in the fourth round (No. 58 overall) of the 1972 NBA draft. Henry went on to play for the Jazz, 76ers, and Clippers after the Knicks, details Basketball-Reference. He averaged 8.6 points, 2.3 rebounds, and 3.3 assists in his career and was part of the Knicks' championship team his rookie year.
Mike Bibby
The Grizzlies made Mike the second overall pick in the 1998 NBA draft, and he would go on to make the All-Rookie team in 1998-99. He played in 1,001 career games, averaging 14.7 points, 3.1 rebounds, and 5.5 assists in 14 seasons with six teams, details Basketball-Reference, ending with the Knicks in the 2011-12 campaign.
After his playing career ended, Mike went into coaching, starting with son Mike Jr.'s AAU team. He went to his alma mater Shadow Mountain (Ariz.) High School to serve as an assistant coach in 2013, and essentially acted as the head coach but didn't get that title because he didn't have the necessary certifications.
The relationship between Henry and Mike Bibby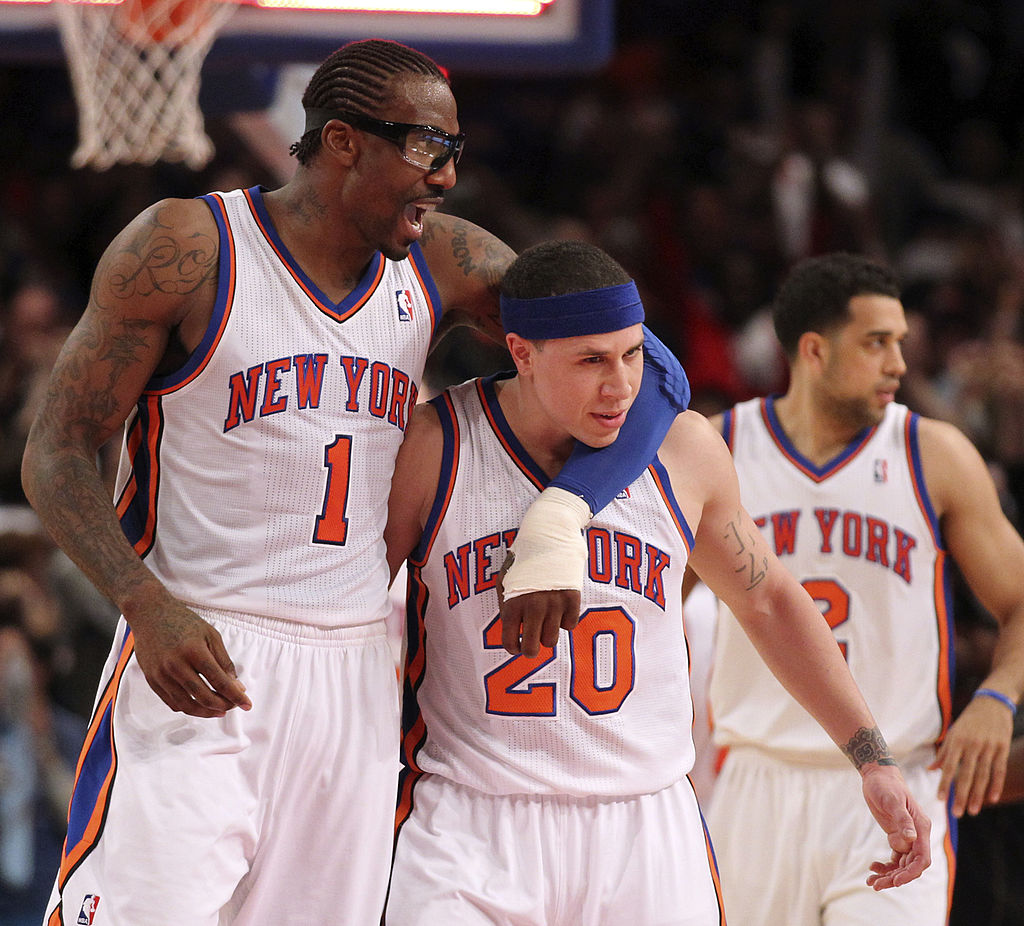 Amo Mama tells us the Bibbys' relationship started to become strained in 1996, when Mike decided to attend the University of Arizona, passing up a chance to join his dad, who was coaching at USC. When Arizona won the NCAA tournament the following year, members of the media asked Mike about his father.
His response was that Henry wasn't part of his life and he wouldn't talk about his dad "ever." He also gave all credit for his success to his mother, Virginia, who reportedly raised Mike and his siblings with Henry being an absentee father.
When Mike made those comments, his parents were in the second year of what the Washington Post called a "messy" divorce. The issue was that Henry chose basketball over his family and spent a lot of time away from them while coaching, including traveling with a Venezuelan team. Eventually, the father and son made amends and reconciled.
The process started when Mike was in the prime of his career with the Kings in 2002. When the Kings played the Lakers in the conference finals, Henry called Mike to encourage him and chat. They routinely called each other, improving the relationship. Henry says he "kept reaching out and Mike started reaching back." Regardless of the relationship, Henry says he knew he "would always be his dad."
Other athletes in the Bibby family
Henry and Mike aren't the only athletes in the Bibby family. Mike Jr. is currently on the Appalachian State after transferring from the University of South Florida. Mike Sr.'s former Kings teammate Eddie House is his brother-in-law.
Additionally, Mike Sr. has a couple of cousins known for their sports careers: former NFL wide receiver Shaun McDonald and Robbie Findley, who played for the U.S. national soccer team, MLS, and other leagues. Henry's older brother, Jim, played 12 seasons in MLB from 1972-84.