Henry Cejudo Retires From the UFC With a Healthy Net Worth
Henry Cejudo seems to be done with the UFC. It appears that Cejudo is now retired after defending his bantamweight title at UFC 249 against Dominick Cruz this month. If he is indeed done, Cejudo has had a really good career as one of the best UFC fighters to ever fight. His career has been so successful that Henry Cejudo has ultimately racked up a nice net worth.
Henry Cejudo has had a fantastic career
Henry Cejudo's professional MMA career began in March 2013 as he won over Mike Poe in a World Fighting Federation fight. He then won his next five fights before competing in his first UFC fight in December 2014, according to Tapology. Cejudo then ultimately started his pro MMA career 10-0, winning his first four UFC fights. However, in April 2016, Cejudo lost to Demetrious Johnson at UFC 197 in the first round. He then lost his second consecutive fight in December 2016 against Joseph Benavidez at the Ultimate Fighter 24 finale. The loss came in a round-three decision.
Everything changed after that, though. Cejudo has not lost a professional fight since. He has ultimately won his last six fights, including ones at UFC 215, UFC 218, UFC 227, UFC 238, and most recently at UFC 249. Cejudo is retiring with a 16-2 professional record. His recent wins come over some big names like Dominick Cruz, T.J. Dillashaw, and then Johnson, getting revenge for his first loss.
His win over Cruz defended Cejudo's bantamweight title. He is the fourth person in the history of the UFC to hold titles in two different weight classes at once, according to ESPN. He held the bantamweight and flyweight titles. ESPN has Cejudo ranked as the No. 3 pound-for-pound MMA fighter in the world.
Cejudo also has an Olympic gold medal that he won at the 2008 Beijing Olympics in freestyle wrestling. 
Retiring from fighting
The UFC considers Henry Cejudo to now be retired and has vacated his UFC bantamweight title, according to ESPN. His name is no longer on the title page or official ranking page on the UFC website. 
Cejudo said after he defeated Cruz at UFC 249 that he would be retiring. However, many speculated that it was just to try and get a better contract from the UFC, according to ESPN. 
He recently posted something on his Instagram, though, that seemed to confirm his retirement.
"Thank you for the awesome experiences uncle [Dana White] I will forever be grateful," Cejudo posted on Instagram. "Thank you for taking a chance on the sport that people thought would never make it. To all my coaches and fans it been a wonderful ride. Triple C is out #retiredontop"

Henry Cejudo
UFC president Dana White then commented on the post saying, "It was awesome to watch u work my friend."
ESPN also reported that it is not known whether Cejudo has removed himself from the USADA drug-testing pool or not. He cannot return to the UFC until he is back in the pool for six months, if he has removed himself from it. 
Henry Cejudo retires from the UFC with a nice net worth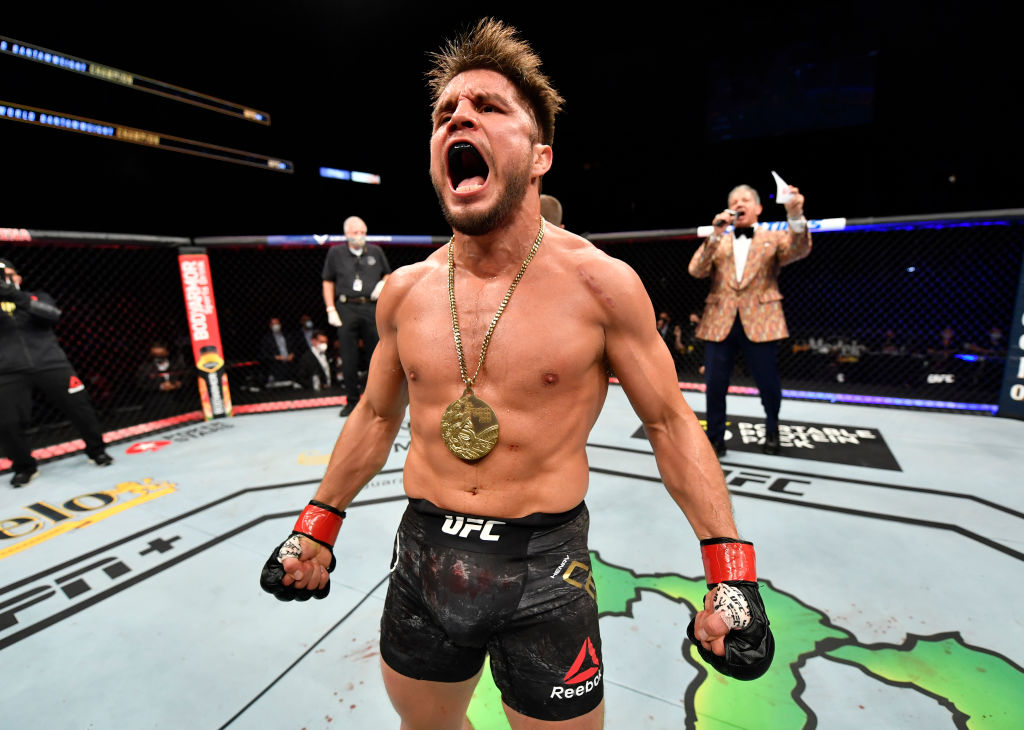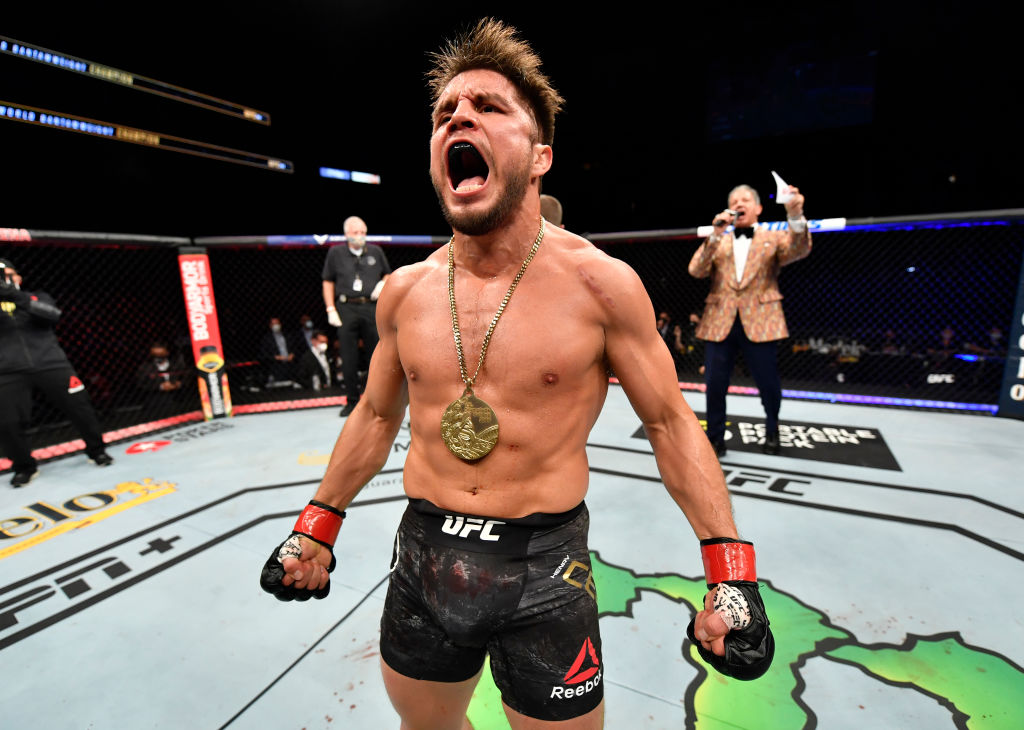 All of his success in his career has led to Henry Cejudo racking up a nice net worth for himself. 
Celebrity Net Worth estimates that Cejudo has a net worth of $2 million. How is his net worth compared to other MMA stars? Justin Gaethje is also worth an estimated $2 million, according to Celebrity Net Worth, while Jon Jones is worth an estimated $3 million. However, Khabib Nurmagomedov is worth an estimated $30 million, while Conor McGregor is worth $120 million.
No, Cejudo is not worth as much as McGregor or Nurmagomedov, but he is still set up for life financially. It all has to do with him having a ton of success in his career. If he ever ends up returning to the Octagon, though, his net worth could only continue to grow.