Here Are the 8 Greatest Players in Masters History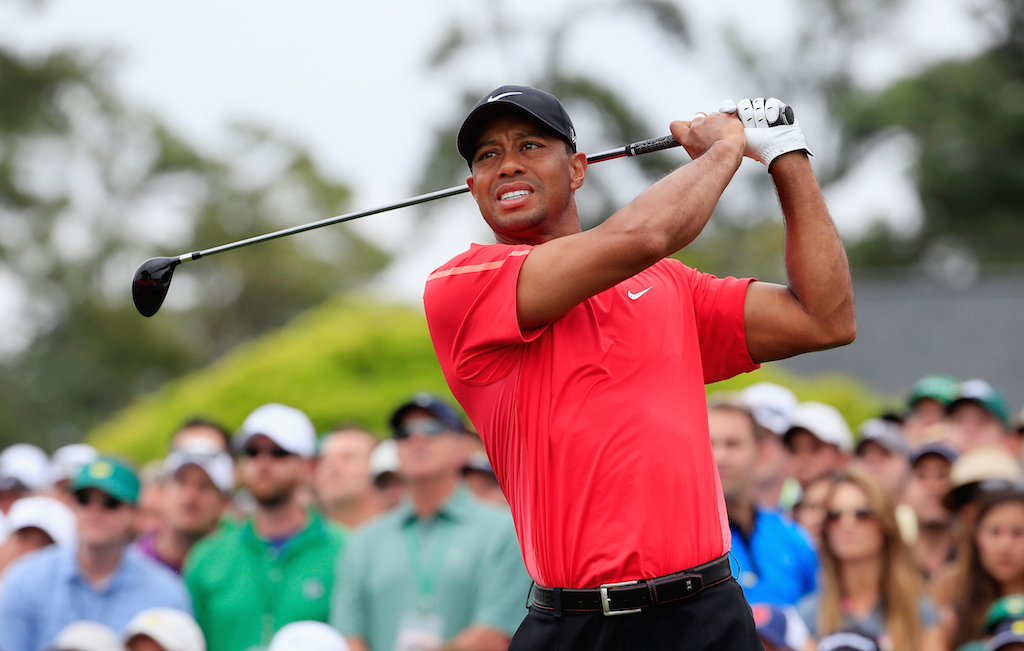 The Masters is arguably the most prestigious tournament in all of professional golf. It is always played on the first weekend in April, and it signifies the unofficial start to spring for sports fans all over the world. With events such as the Par 3 Contest, Champions Dinner, and ceremonial opening tee shot, as well as access to the Champions Locker Room and the illustrious green jacket that goes to each winner, the Masters truly is a "tradition unlike any other."
Speaking of the green jacket and the Champions Locker Room, winning the Masters may be the single greatest accomplishment that an individual golfer can attain. In fact, one great performance at Augusta National Golf Club is often enough to turn a mediocre golfer into one of the biggest names in the sport.
With that being said, as the 80th Masters Tournament tees off, we decided to take a look at the best players in the tournament's rich history, basing our rankings on total Masters wins. Through the years, 17 players have captured multiple green jackets, and all of the players who made our list have won three or more times. Without further ado, here is a look at the eight best players in Masters history.
Phil Mickelson 
–

 3 green jackets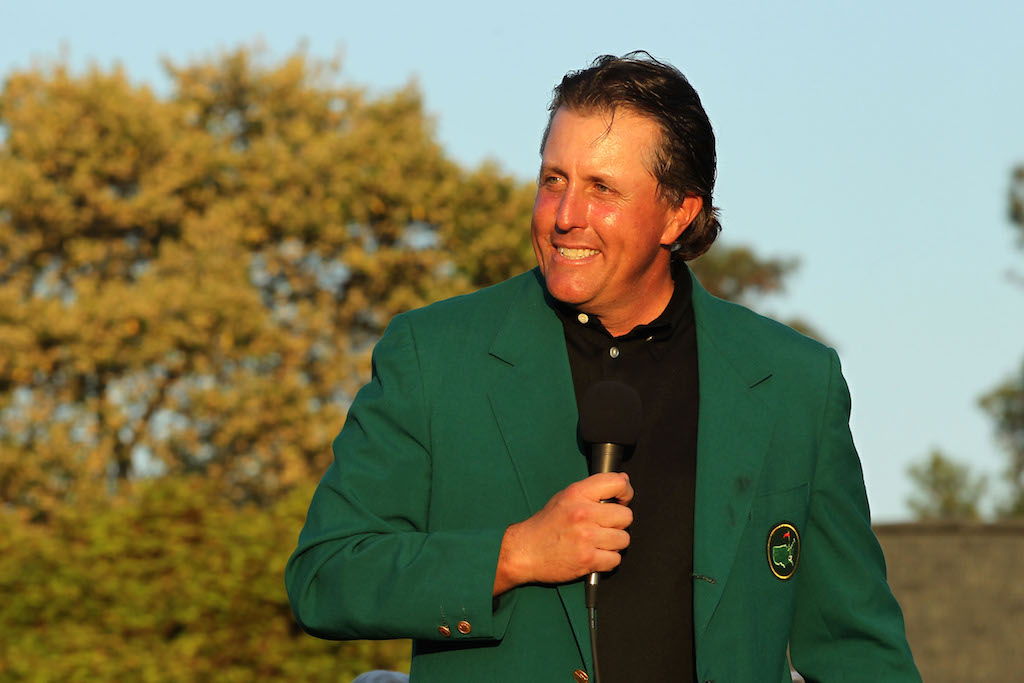 Wins: 2004, 2006, 2010
Phil Mickelson captured his first major championship win at the 2004 Masters. With 10 top-10 finishes, "Lefty" has clearly established himself as one of the most successful players in tournament history. At the 2004 Masters, he finished nine strokes under par to beat Ernie Els by one stroke. In 2006, he finished seven-under en route to winning by two strokes over Tim Clark. In 2010, Mickelson shot 16-under to defeat Lee Westwood by three strokes.
Nick Faldo 
–

 3 green jackets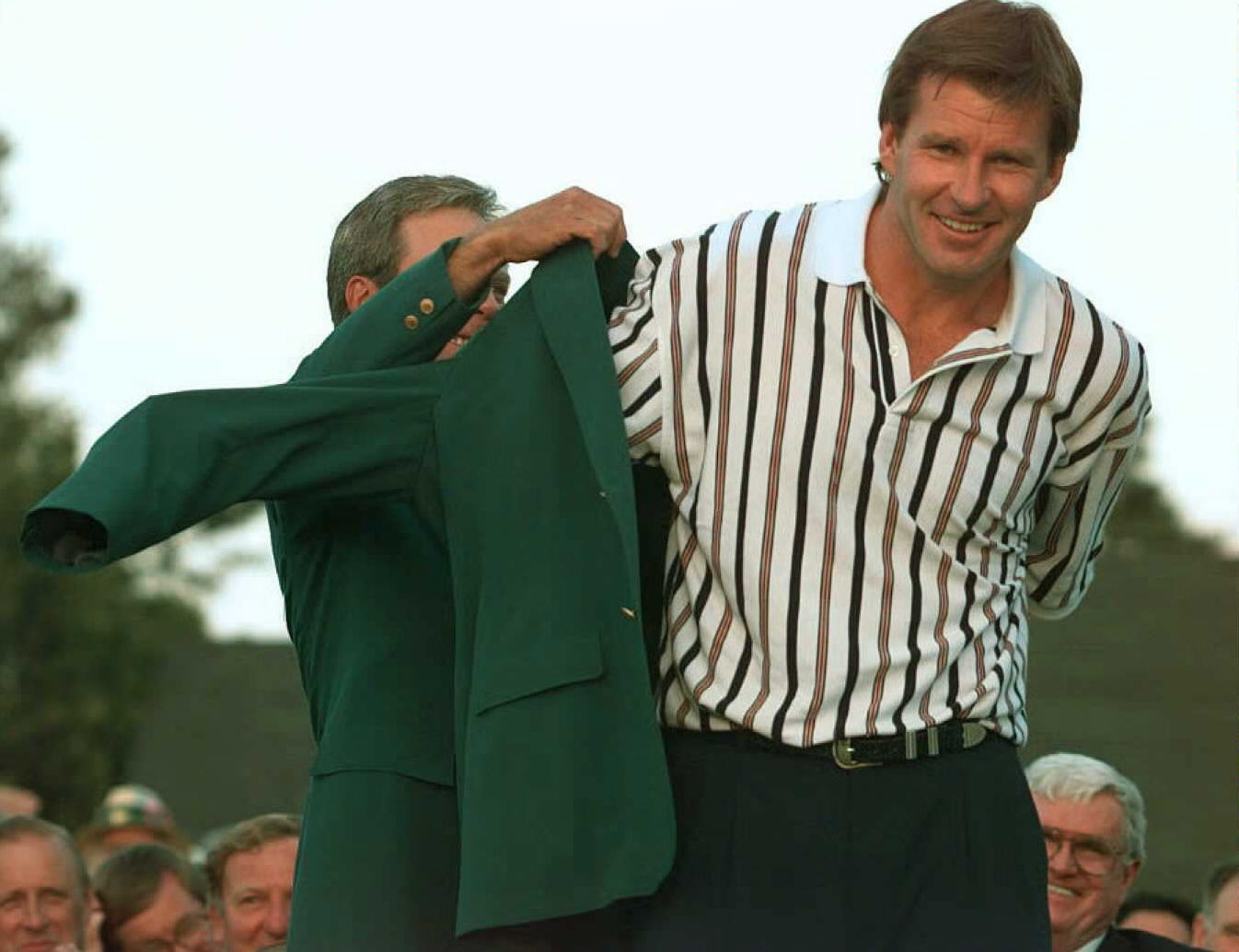 Wins: 1989, 1990, 1996
Three of Nick Faldo's six major tournament wins came at Augusta National. In 1989, he beat Scott Hoch in a sudden-death playoff. In 1990, Faldo again won in a playoff, this time defeating Raymond Floyd. And in 1996, Faldo turned in one of the greatest single rounds in Masters history on the tournament's final day to defeat Greg Norman by five strokes.
Jimmy Demaret 
–

 3 green jackets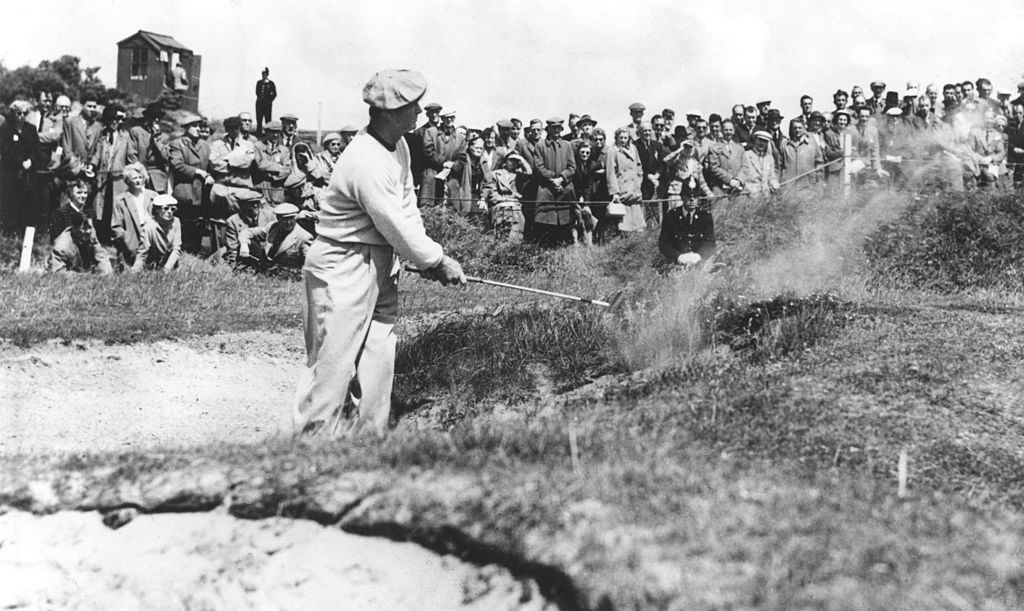 Wins: 1940, 1947, 1950
A 1983 inductee into the World Golf Hall of Fame, Jimmy Demaret won all three of his major championship titles at Augusta. In 1940, he defeated Lloyd Mangrum by four strokes. In 1947, Demaret beat Byron Nelson and Frank Stranahan by two strokes. And in 1950, the Houston native beat Jim Ferrier by two strokes.
Gary Player 
–

 3 green jackets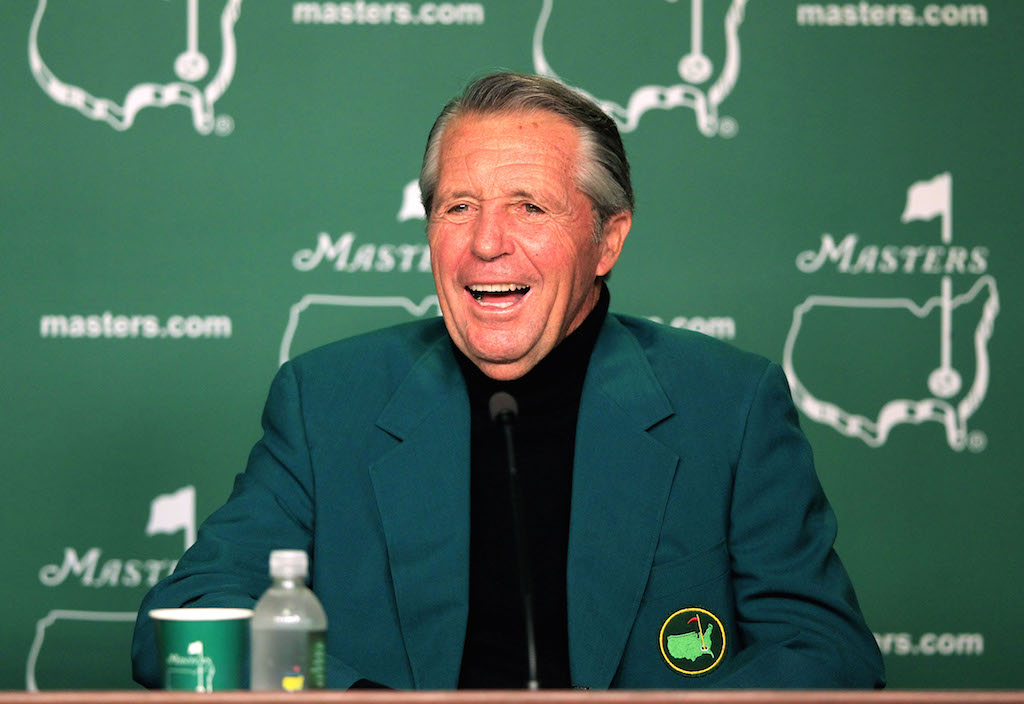 Wins: 1961, 1974, 1978
Simply put, Gary Player is one of professional golf's all-time greats. He won nine major championships during his career, and three of them came with a green jacket. The 2012 winner of the PGA Tour Lifetime Achievement Award won the Masters in 1961, 1974, and 1978, and he has 15 career top-10 finishes at Augusta National.
Sam Snead
– 

3 green jackets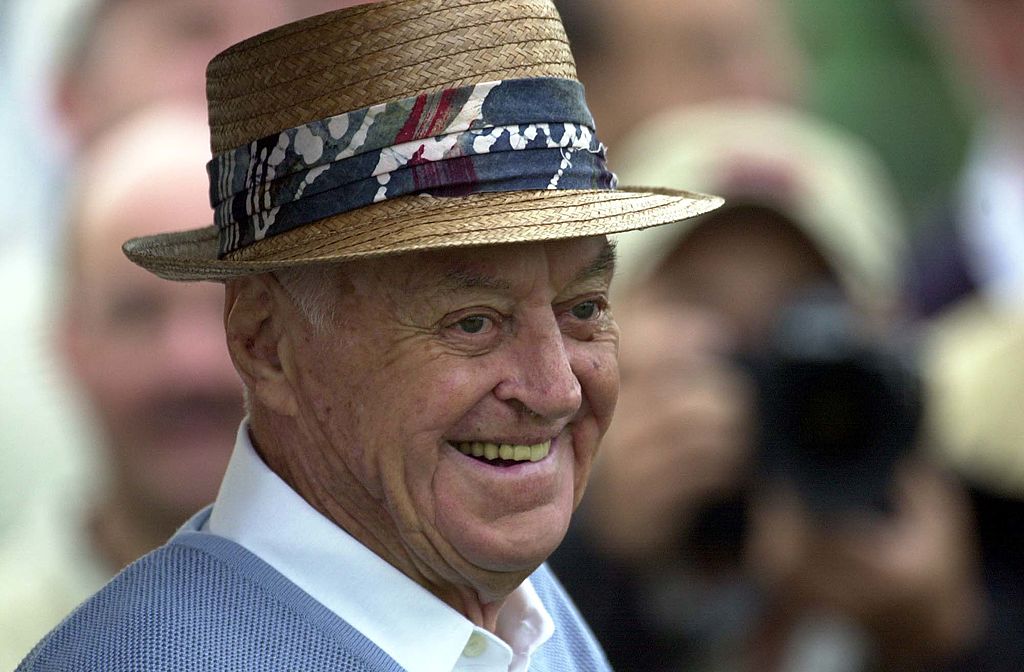 Wins: 1949, 1952, 1954
Not only is Sam Snead one of the greatest players in Masters history, he also has the most PGA Tour wins ever. At Augusta National, the 1998 PGA Tour Lifetime Achievement Award winner won three times — he had seven major championships in total — and finished in the top 10 at the Masters 15 times.
Arnold Palmer 
–

 4 green jackets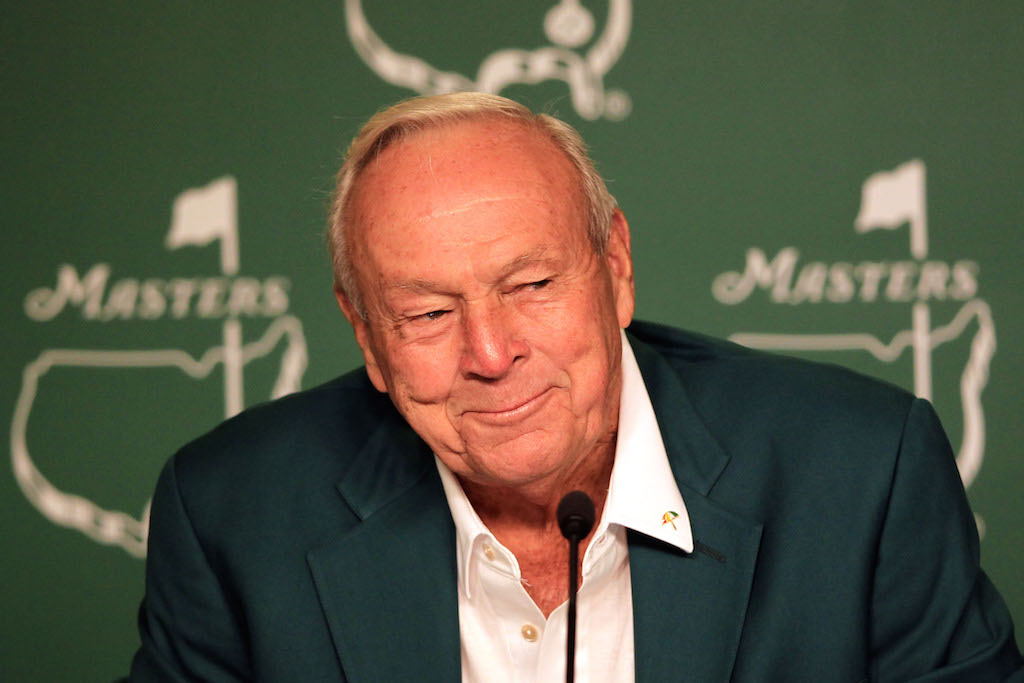 Wins: 1958, 1960, 1962, 1964
Anybody who follows golf knows that Arnold Palmer is one of the greatest players the sport has ever seen. And Augusta National may have been his favorite course. From 1955–67, Palmer recorded 12 top-10 finishes and four wins at the Masters in one of the most dominant runs in tournament history. Up until a shoulder injury derailed his ability to swing prior to the year's tournament, Palmer had been one of the three legends who took part in the ceremonial opening tee shot that signifies the start of the first round of play.
Tiger Woods 
– 

4 green jackets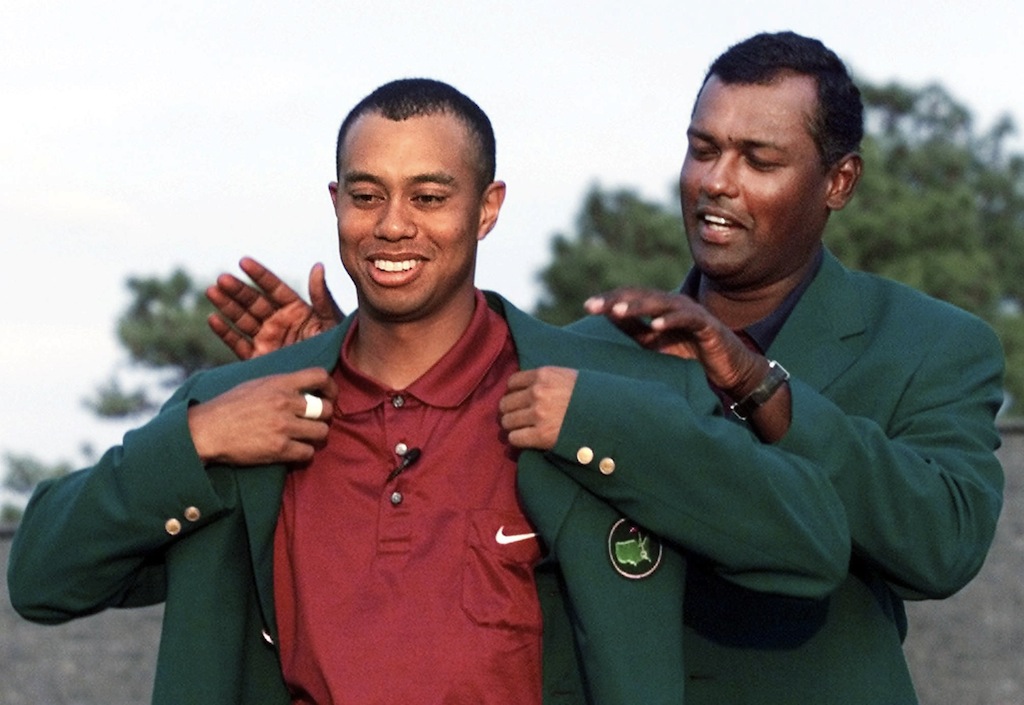 Wins: 1997, 2001, 2002, 2005
People hold varying opinions of Tiger Woods as person. However, there is no denying his greatness on the links, especially at Augusta National. Since 1995, Woods has 13 top-10 finishes and four wins at the Masters. He is responsible for some of the greatest shots and greatest moments in tournament history. The 14-time major championship winner and 11-time PGA Tour Player of the Year won't play this year as he recovers from a back injury.
Jack Nicklaus 
–

 6 green jackets
Wins: 1963, 1965, 1966, 1972, 1975, 1986
When it comes down to it, it's hard to argue against the "Golden Bear" being the best player in Masters — and golf — history. Jack Nicklaus has 18 career major championships and holds the records for most wins (6), top-five finishes (15), top-10 finishes (22), and top-25 finishes (29) at Augusta National. Perhaps his most impressive feat, though, is the fact that he finished in the top-10 all 10 years, winning twice during the '70s. All said, the 1974 World Golf Hall of Fame inductee is royalty in Augusta, Georgia.