Here Are the Least Likely Matchups for Super Bowl 52 According to Vegas
The NFL offseason is all about finding reasons for optimism and looking forward to the upcoming season. But for some teams, the writing is already on the wall when it comes to their chances at hoisting the Lombardi Trophy as Super Bowl 52 champions next February.
Most people like to discuss the odds each individual team has at winning the Super Bowl, but the oddsmakers in Las Vegas took it a step further. Shortly after updating the championship odds of all 32 NFL teams, the wise guys put together a list of the most likely and least likely matchups for Super Bowl 52.
A lot can change as the 2017 season plays out. But at the end of the day, the following potential Super Bowl 52 matchups are extreme longshots at best.
*Article based on odds as of June 5, 2017.
12. Los Angeles Rams vs. Buffalo Bills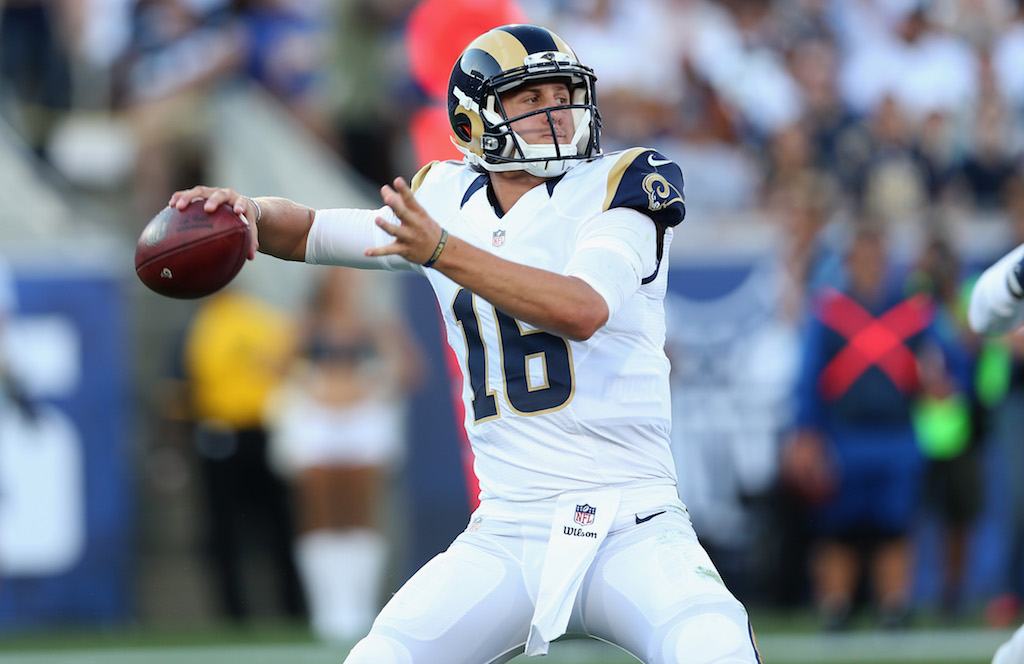 Odds: +345000 (345-1)
This scenario would require two reasonably talented teams to wildly exceed expectations in 2017. For what it's worth, the more likely team to reach Super Bowl 52 out of these two is the Rams. They have a talented defense and a few nice pieces on offense, but their success is almost entirely dependent on the development of second-year quarterback Jared Goff.
8. (tie) San Francisco 49ers vs. Cincinnati Bengals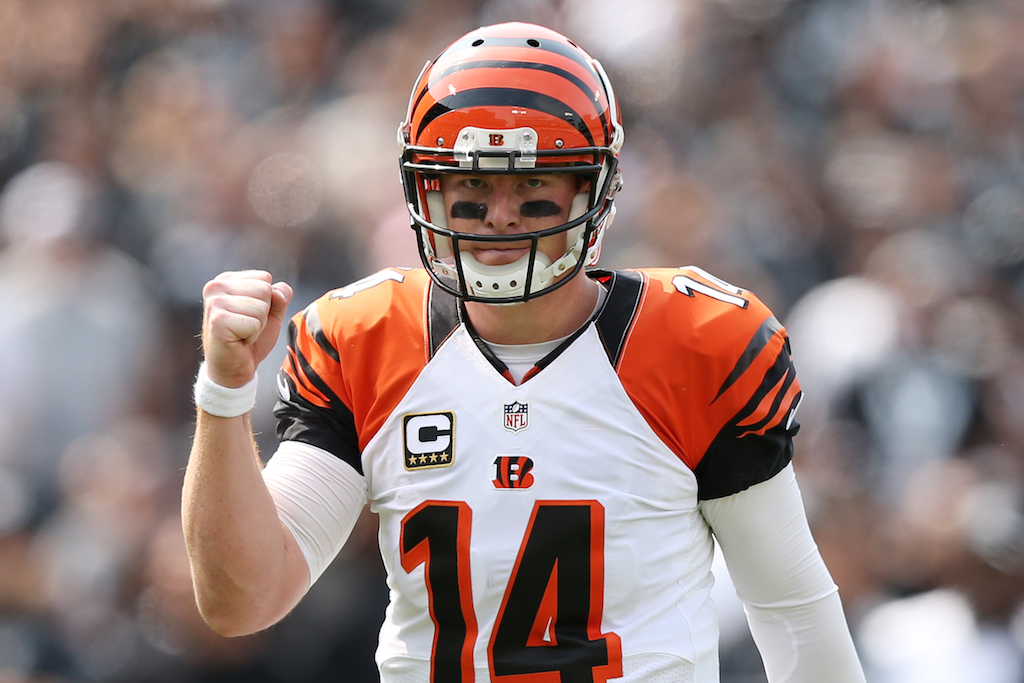 Odds: +390000 (390-1)
We don't see this happening. However, if the Bengals can bounce back from their highly disappointing 2016 season and regain the form that led them to five straight postseason appearances from 2011–15, then we could see them contend in the AFC. On the other side, the 49ers are at least three years away from contending for a NFC title.
8. (tie) San Francisco 49ers vs. Miami Dolphins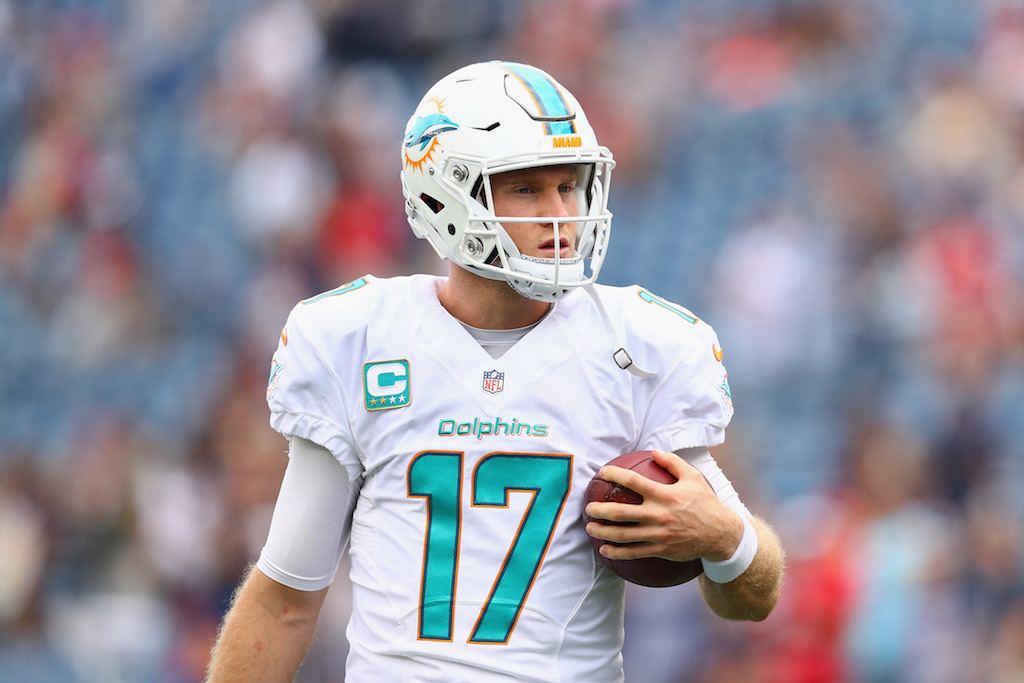 Odds: +390000 (390-1)
The Dolphins are very much on the verge of contending in the AFC. But as of right now, we just don't see them getting by the New England Patriots (barring any major injuries, of course). As we previously mentioned, the Niners will not play in Super Bowl 52.
8. (tie) Washington Redskins vs. Cleveland Browns
Odds: +390000 (390-1)
Simply put: The oddsmakers in Vegas are being generous with this one. The Redskins are battling dysfunction and took a step backward this offseason. We would be shocked if they contend with the Dallas Cowboys and the New York Giants in the NFC East. The Browns, meanwhile, will likely contend for the No. 1 overall pick in the 2018 NFL Draft.
8. (tie) New Orleans Saints vs. Cleveland Browns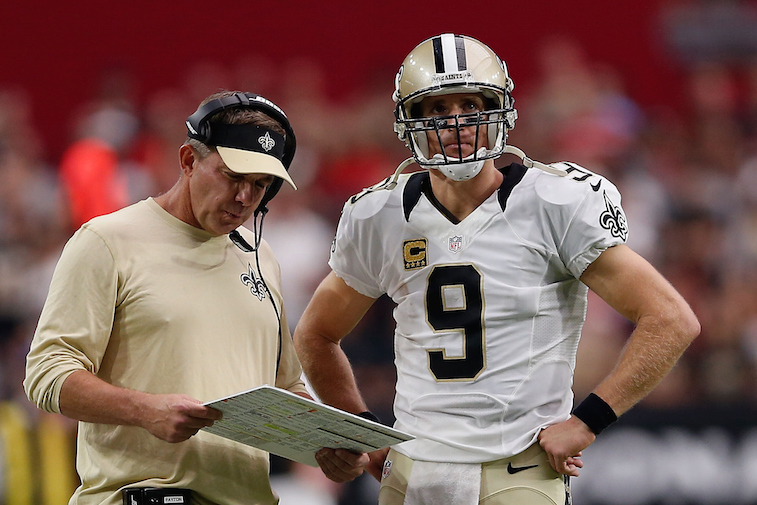 Odds: +390000 (390-1)
Half of this potential matchup is actually viable. The New Orleans defense may not be championship-caliber, but if Drew Brees is playing his best football, the Saints can compete with any team in the league. As we previously mentioned, though, the Browns are still several years away from contention in the AFC.
7. San Francisco 49ers vs. Jacksonville Jaguars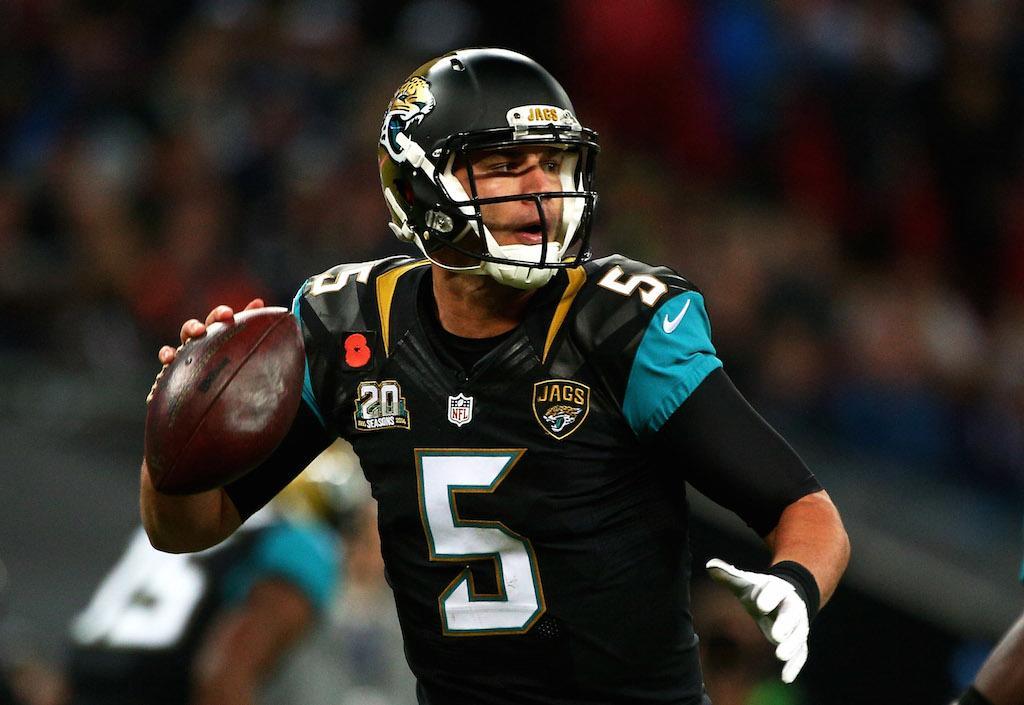 Odds: +465000 (465-1)
When it comes down to it, the odds of these two teams playing meaningful football in December and January are slim. We have already established that the 49ers are years away from returning to prominence in the NFC. And the Jaguars, despite another impressive offseason haul of talent, remain an afterthought in the AFC.
6. Chicago Bears vs. New York Jets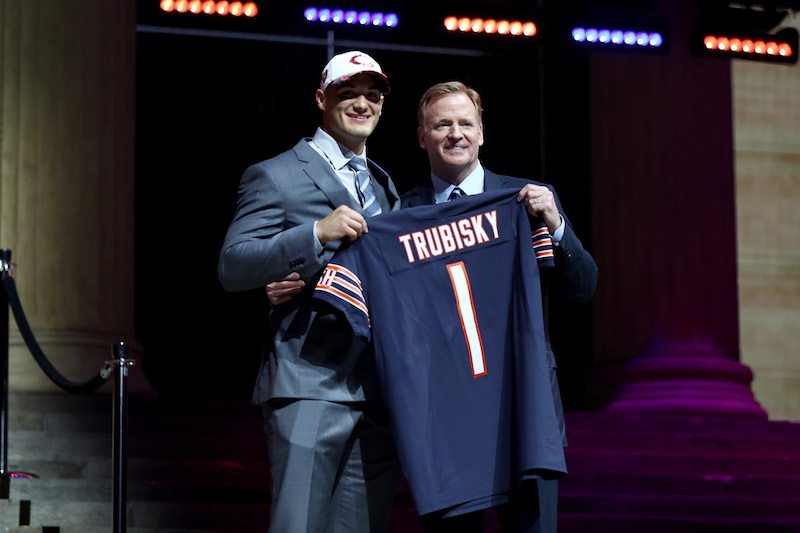 Odds: +490000 (490-1)
The Vegas oddsmakers gave both teams too much credit in this potential matchup. The Bears are a flat-out mess right now, and the Jets made it abundantly clear that they are embarking on a top-to-bottom rebuilding project. This one should have odds far worse than it already does.
4. (tie) San Francisco 49ers vs. Los Angeles Chargers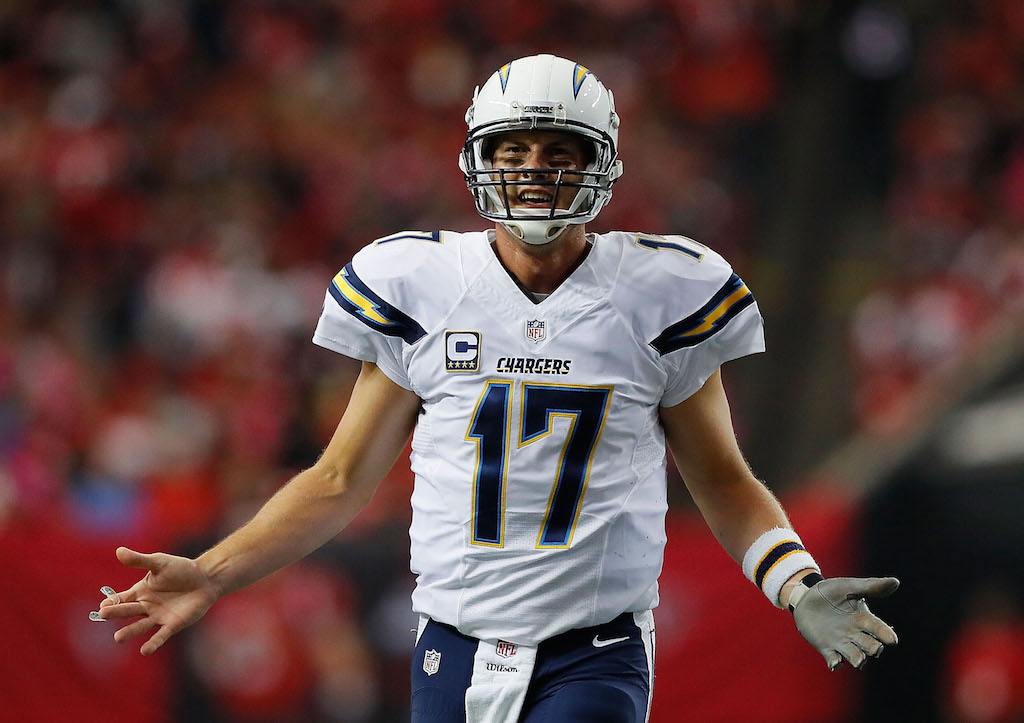 Odds: +540000 (540-1)
At this point, we may start to sound like a broken record. We've already expressed our feelings about San Francisco's Super Bowl chances. As for the Chargers, we are big fans of what they've done this offseason. But until they prove otherwise, they are still the fourth-best team in the AFC West.
4. (tie) Detroit Lions vs. Cleveland Browns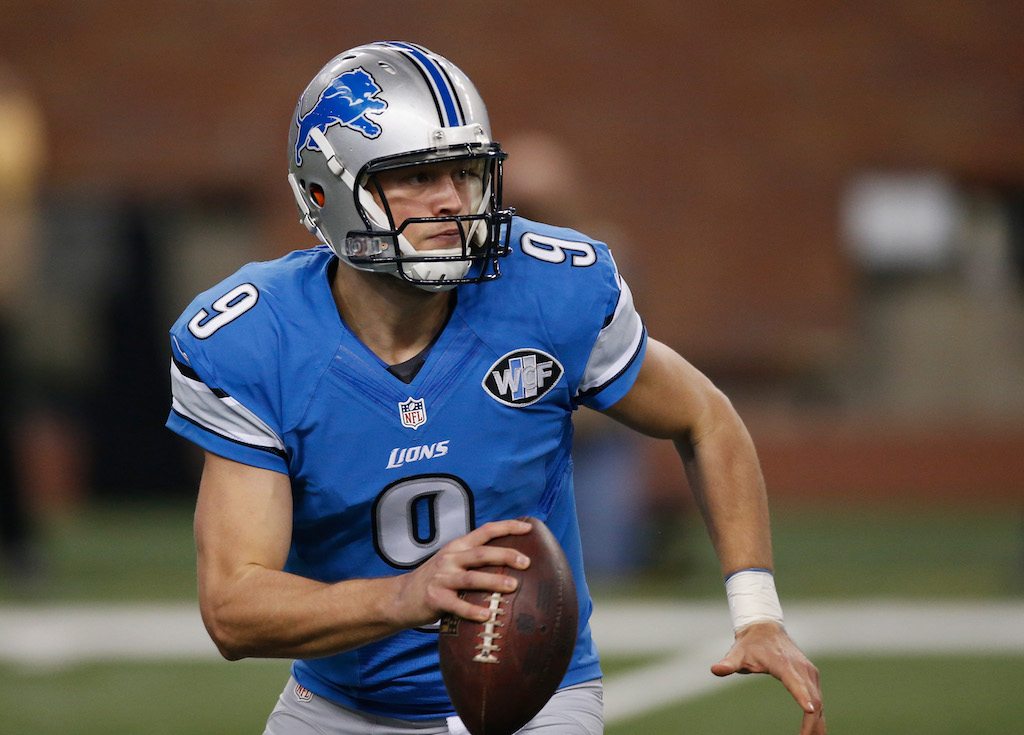 Odds: +540000 (540-1)
If all goes well for the Detroit Lions in 2017, they could contend in the NFC. They must improve their rushing attack and play better on the defensive side of the ball, but if Matthew Stafford continues to compete at an MVP-caliber level, Detroit will be tough to beat. That said, this matchup has these longshot odds due to the inclusion of the Browns.
3. Los Angeles Rams vs. New York Jets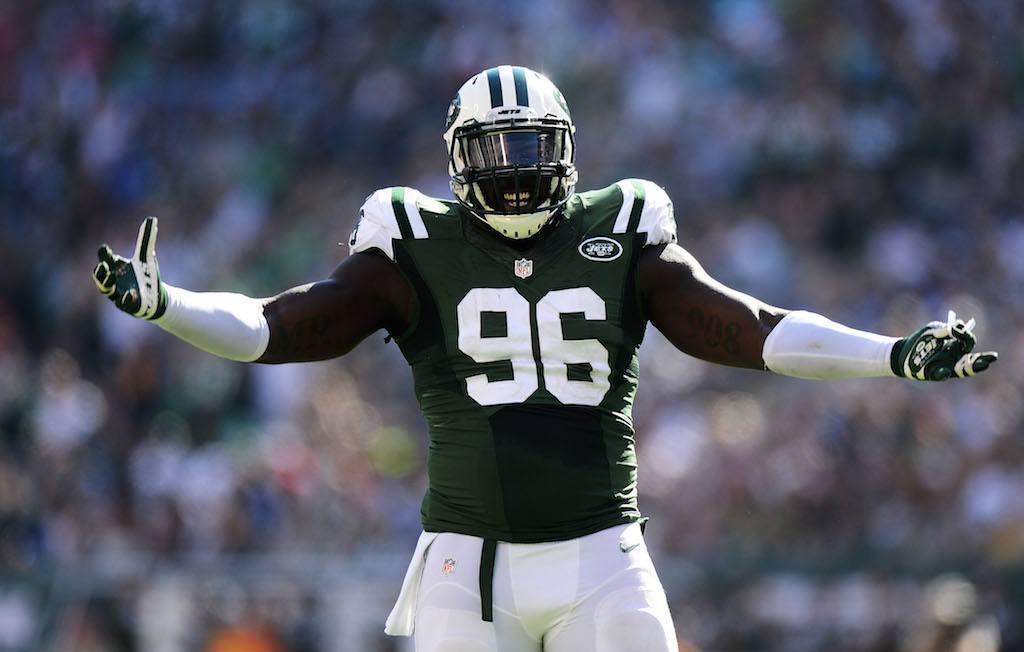 Odds: +615000 (615-1)
Let's be real here: It would be a monumental surprise if either of these teams even contend for a wild-card spot in 2017. Enough said.
2. San Francisco 49ers vs. Buffalo Bills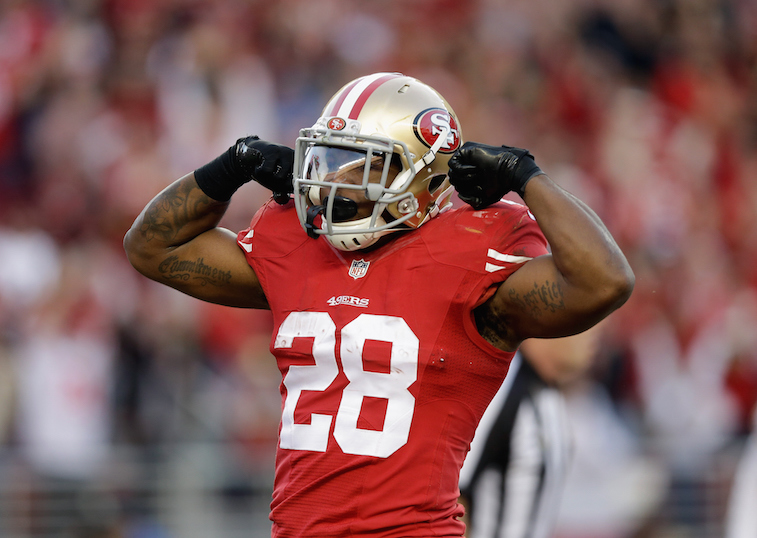 Odds: +690000 (690-1)
In the late '80s and early '90s, this potential Super Bowl matchup was very likely. In 2017, not so much. Both of these franchises are in rebuild mode.
1. Chicago Bears vs. Cleveland Browns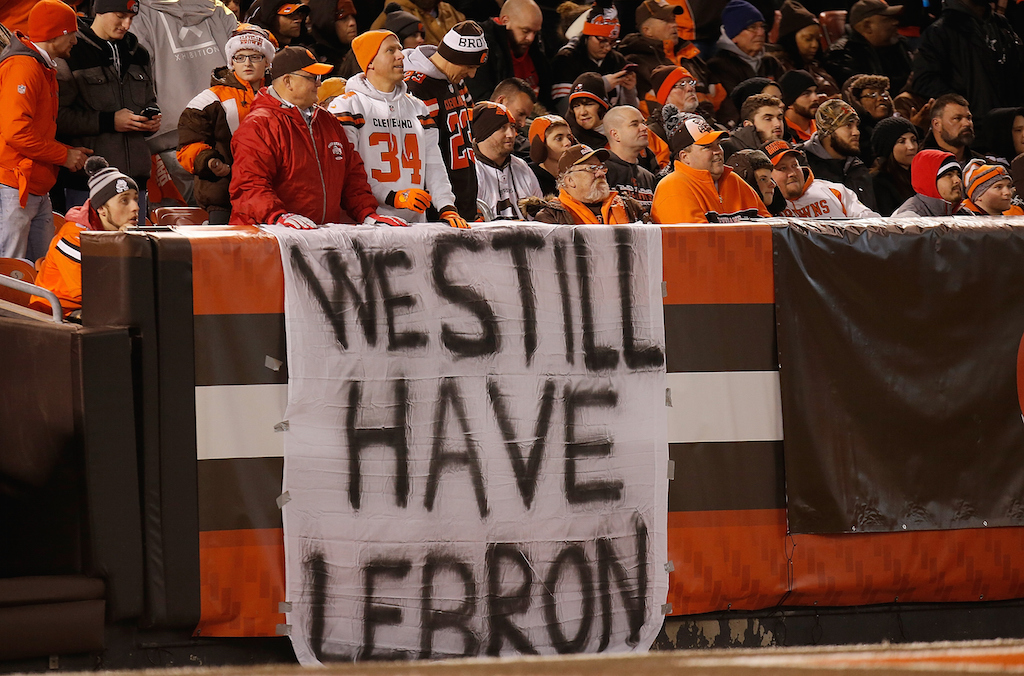 Odds: +900000 (900-1)
This is the least likely matchup for Super Bowl 52 — it really should come as no surprise. In our eyes, the Bears and Browns are the top two contenders for the No. 1 overall pick in the 2018 NFL Draft. It will likely take at least five more years of rebuilding for both franchises before this becomes a remote possibility.
Statistics courtesy of Pro-Football-Reference. Odds courtesy of Sportsbook.ag.