Here Are the Most Likely Matchups for Super Bowl 52 According to Vegas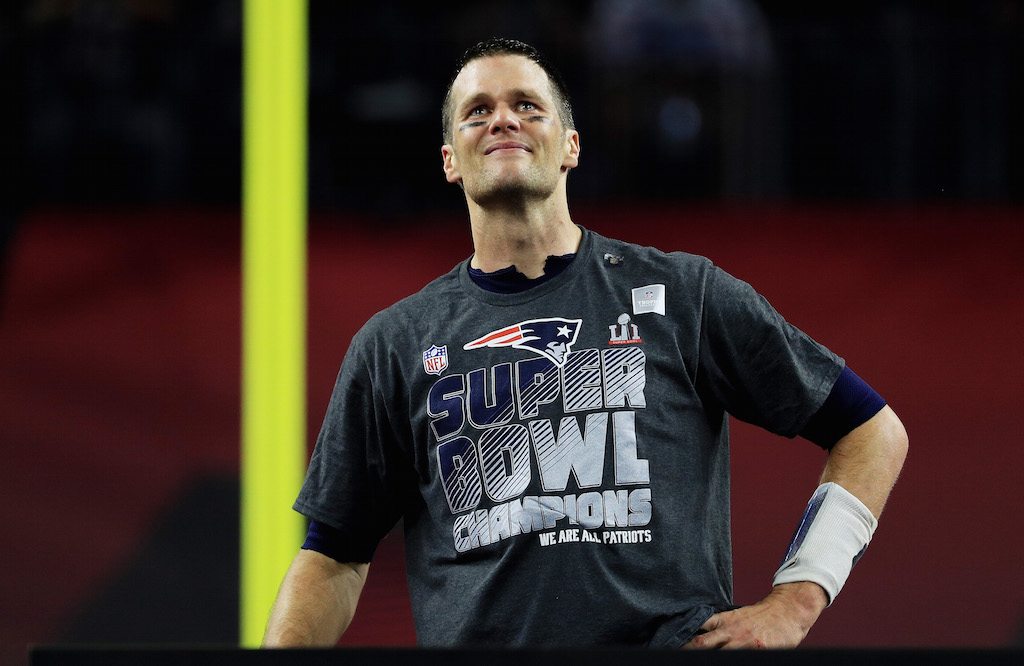 What a difference a few months can make. At the start of the NFL season, you could hardly make Super Bowl 52 predictions without putting the Seattle Seahawks or Dallas Cowboys in the mix. Meanwhile, the Philadelphia Eagles had almost no shot at hoisting the Lombardi Trophy if you believed Las Vegas oddsmakers or the average fan.
That's why you watch, they say, and this NFL season has been as unpredictable as they get. However, anyone who took the safe bet of the New England Patriots playing for the title in Minneapolis can feel good about that call. Eight straight wins put Tom Brady and his teammates right where they wanted to be in December, when the Patriots closed out the AFC.
But that doesn't tell us anything about the two teams they will play for the title. In fact, the Patriots themselves are far from a lock. There are favorites, and then there are favorites you'd put your money on to win it all. Based on the postseason odds from Vegas, are the most likely matchups for Super Bowl 52.
12. Philadelphia Eagles vs. Jacksonville Jaguars
Odds: +6500 (65-1)
With a lockdown defense and strong running game, Jacksonville won the AFC South and dropped Buffalo in a grind-out Wild Card game. If the Jags can take the conference and this Eagles ace its own playoff test, fans would get this matchup in Minnesota. Given the many hurdles these teams have to leap over, Vegas considers the meeting unlikely at 55-1.
11. Atlanta Falcons vs. Jacksonville Jaguars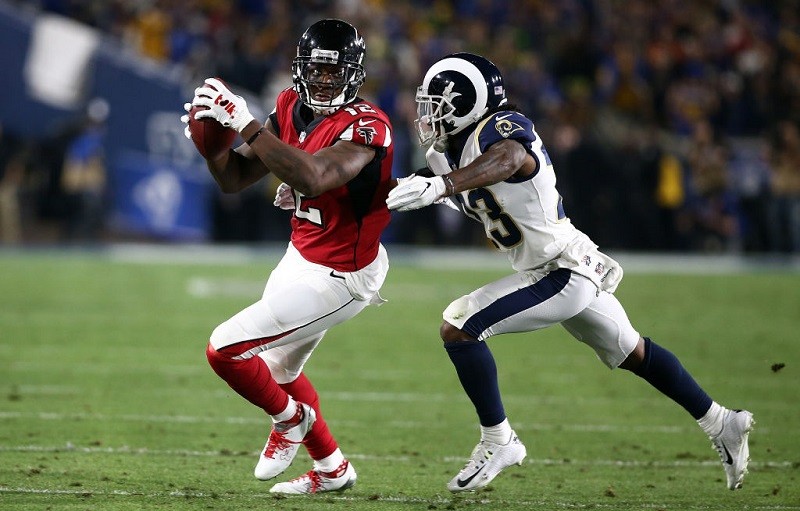 Odds: +5000 (50-1)
Atlanta looked like it was back on its game in the Wild Card round with a convincing 26-13 win over the No. 3 seed Rams. Getting through the Eagles and the rest of NFC to face Jacksonville is a bit of a long shot, but Vegas still has odds on the board for it at 50-1. That's quite a payoff if these two club somehow reach the Super Bowl.
10. Jacksonville Jaguars vs. New Orleans Saints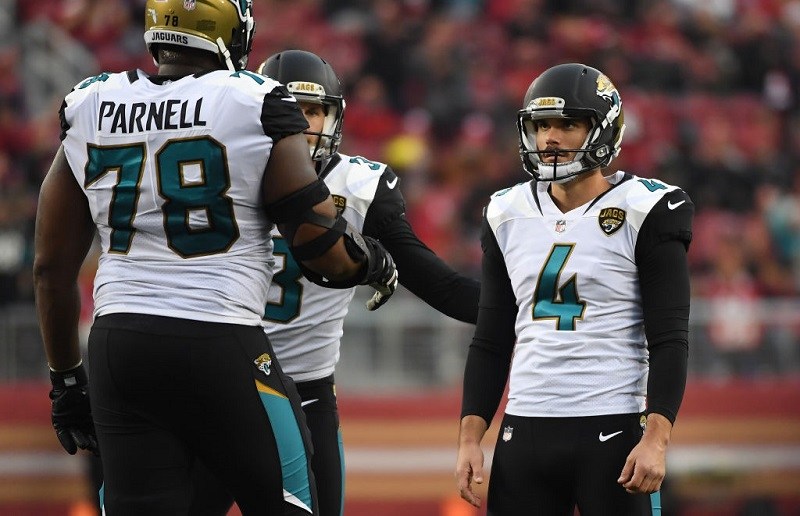 Odds: +4000 (40-1)
The Jaguars would have to clip at least one 13-game winner to make the Super Bowl, but New Orleans faces a number of tests on its own to make Minnesota. Even with the challenges ahead, Vegas doesn't consider this matchup impossible. At 40-1, much crazier (and more profitable) things have happened.
9.  Jacksonville Jaguars vs. Minnesota Vikings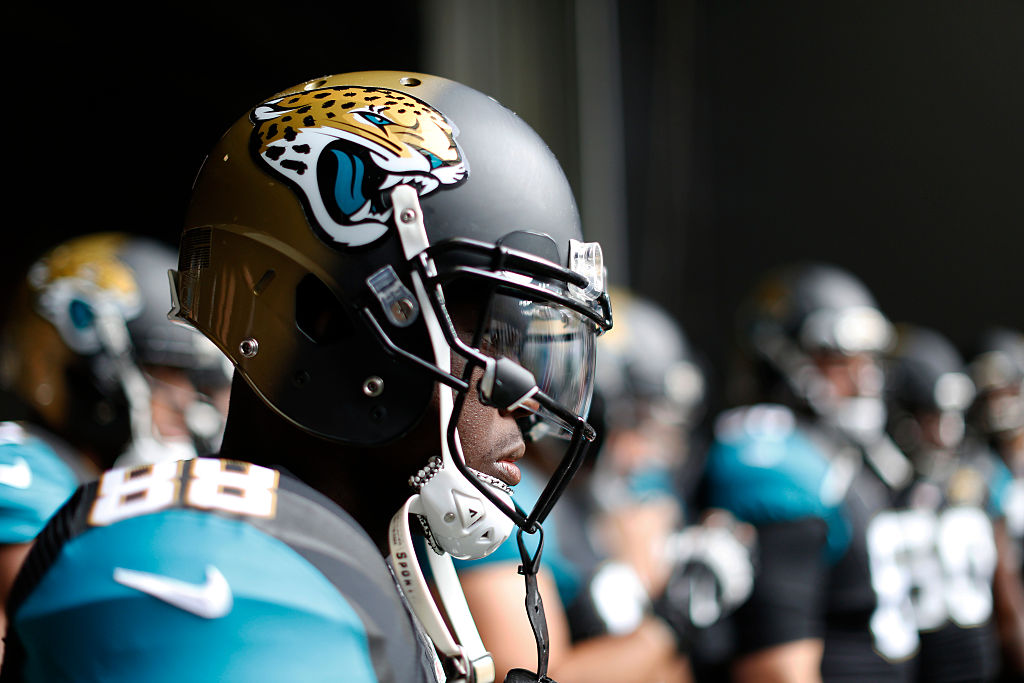 Odds: +2300 (23-1)
After an extended winning streak gave Minnesota control of the NFC North, oddsmakers started projecting the Vikings as a legitimate title contender. A strong finish only confirmed those suspicions.  (Super Bowl 52 will take place at the Vikings' U.S. Bank Stadium, regardless.) As recently as early December, this matchup was a long shot (90-1), but after the Jaguars' win over Buffalo it's possible at 23-1.
8. Philadelphia Eagles vs. Pittsburgh Steelers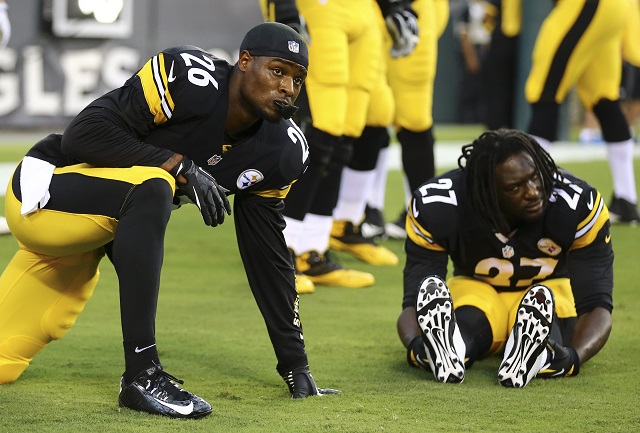 Odds: +1800 (18-1)
The all-Pennsylvania bowl would pit Philly's upstart club against a perennial contender from Steel City. Around Thanksgiving, this matchup seemed downright likely, but things will be tougher for the Eagles with Nick Foles running the offense. Still, Vegas sees an Eagles-Steelers showdown as possible. Odds stand at 18-1.
7. Atlanta Falcons vs. Pittsburgh Steelers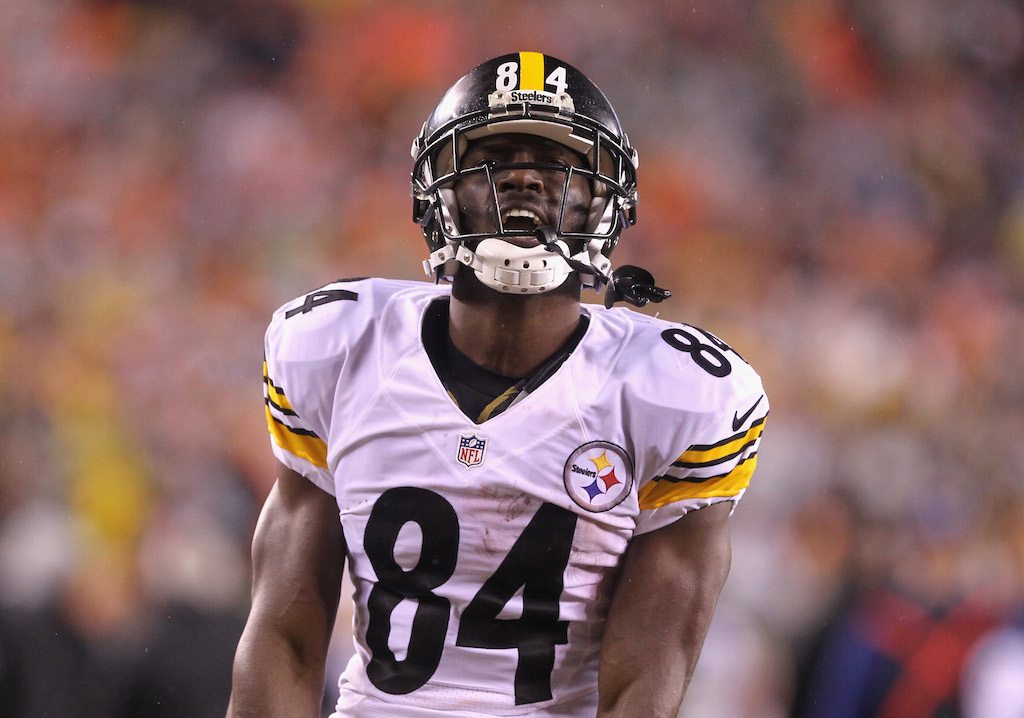 Odds: +1500 (15-1)
This potential matchup would feature two of the most exciting offenses in the NFL. Behind Ben Roethlisberger, Le'Veon Bell, and Antonio Brown, the Steelers averaged 378 yards a game in 2017. On the other side, Atlanta showed the world how to run a Super Bowl offense last year against the Pats. Seeing this shootout would be thrilling for fans, and Vegas will take money at 15-1 on the chance.
6. New Orleans Saints vs. Pittsburgh Steelers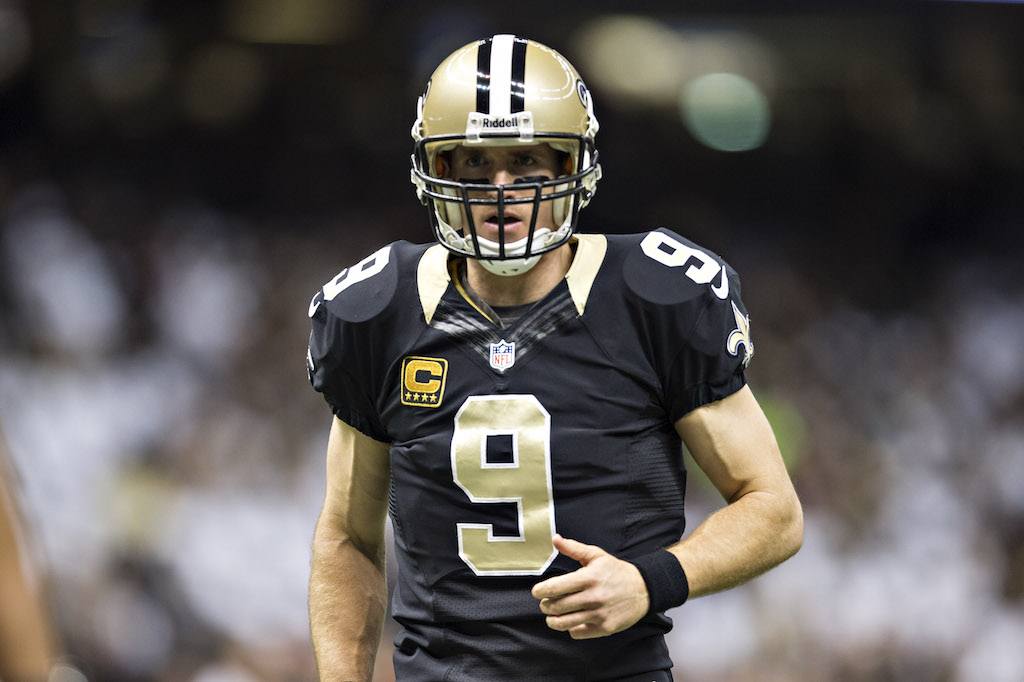 Odds: +1150 (11.5-1)
This matchup would pit a couple of future Hall-of-Fame quarterbacks against one another in Minnesota. Fans would be up for the Drew Brees-Ben Roethlisberger show alone, but the Steelers and Saints both have enough weapons to win it all in 2018. At 11.5-1, these odds remain worth a shot for the sporting man or woman out there.
5. Philadelphia Eagles vs. New England Patriots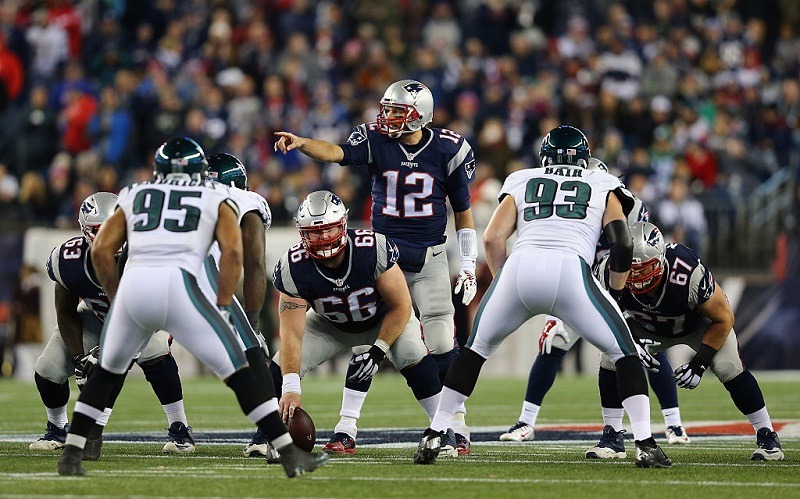 Odds: +750 (7.5-1)
As recently as mid-December, a Patriots-Eagles Super Bowl seemed to be in the cards. After the injury to Carson Wentz, the odds of seeing this matchup quickly dropped considerably. However, with the Wild Card round impressing few oddsmakers, the chances of Philly facing New England rose to 7.5-1 on January 8.
4. Minnesota Vikings vs. Pittsburgh Steelers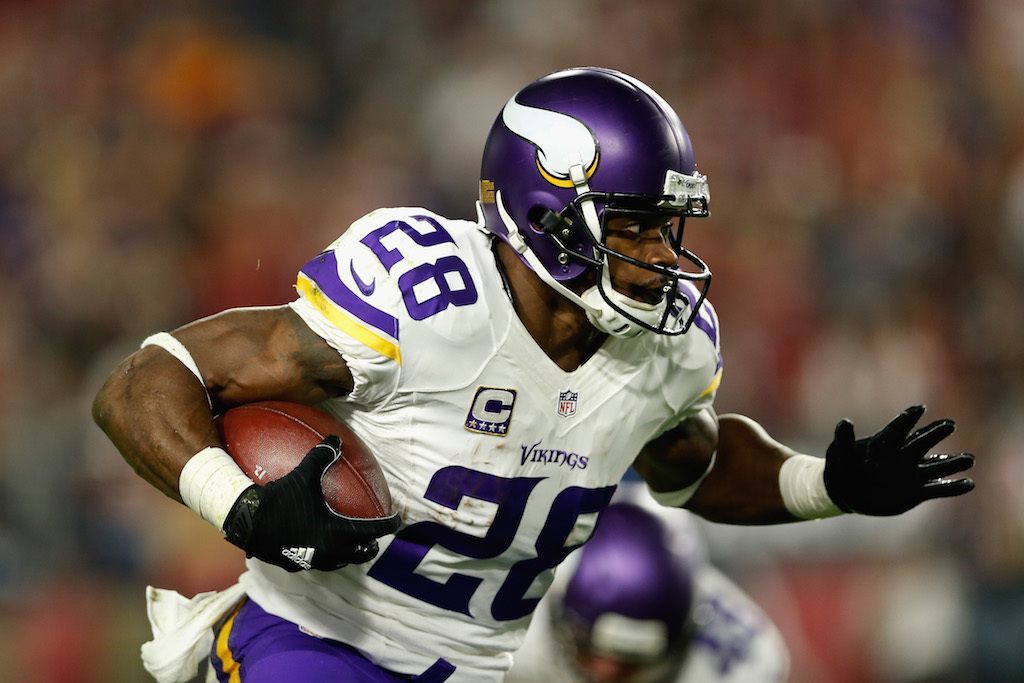 Odds: +600 (6-1)
The likelihood of seeing the Vikings and Steelers battle at U.S. Bank doubled since the start of December. Were it not for the Steelers' controversial loss to New England, one of these teams would be coming in as the No. 1 seed. As it stands, Vegas likes the idea of this Super Bowl enough to set the odds at 6-1.
3. Atlanta Falcons vs. New England Patriots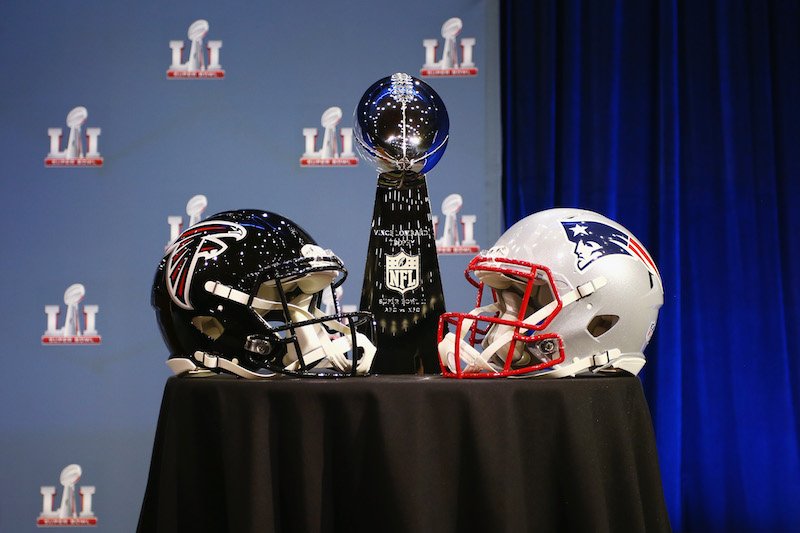 Odds: +550 (5.5-1)
The oddsmakers in Vegas made this safe preseason bet and hardly backed down. Much stranger things have happened than it would take to get a rematch of Super Bowl 51. After some stumbles, the Falcons regained their swagger in November and locked down a Wild Card coming out of a tough NFC South. With the big win over L.A., Atlanta's chances of facing the Pats in the Super Bowl tripled to 5.5-1.
2. New Orleans Saints vs. New England Patriots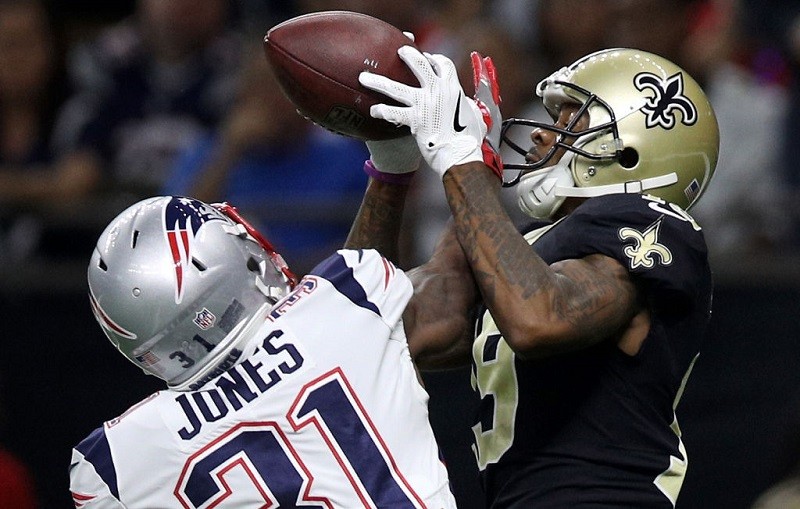 Odds: +450 (4.5-1)
Over the last month of the season, the likelihood of this matchup more than doubled. A Drew Brees-Tom Brady face-off would generate more hype than we care to consider, and both quarterbacks have supporting casts that can get them to Minnesota. Oddsmakers are not willing to give so much on this scenario, and have set the rate at 4.5-1 with the playoffs underway.
1. Minnesota Vikings vs. New England Patriots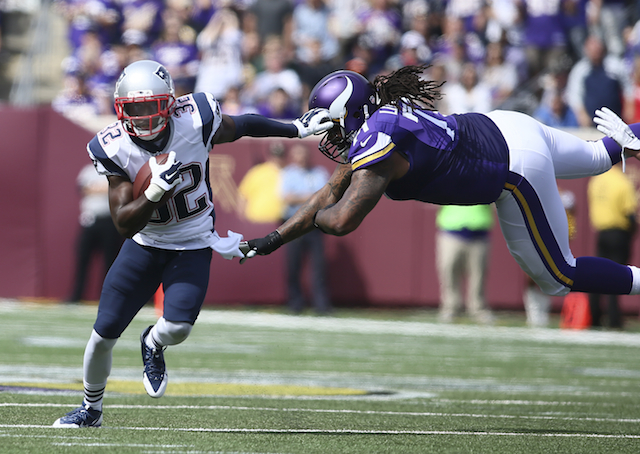 Odds: +230 (23-1)
There would be a long way to go, but anyone who bet on a matchup of the two hottest NFL teams would see a payout of 2.3-1. This scenario would pit the most hated NFL franchise of all against Minnesota's roaring hometown fans on the biggest stage in sports. If that matchup tempts you, there is still time to get a wager on the board.
Statistics courtesy of Pro-Football-Reference. Odds courtesy of Sportsbook.ag.