MLB
Here's How the Cubs Actually Win Another World Series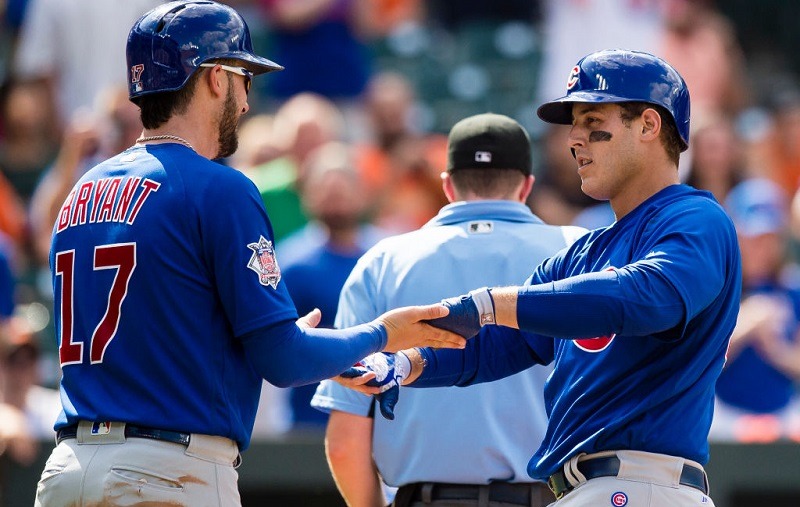 If you asked us about the Chicago Cubs' World Series chances in June, we wouldn't have checked the Fangraphs projections. There was no need — it was obvious they had zero chance of repeating as champs. Ho hum, you might say, that's what happens in baseball these days (i.e., one and done). You'd be right, of course, but when people wrote millions of words on the genius of Theo Epstein and the glorious Cubs roster, we came to expect more than a one-hit wonder.
So we wrote about how dreams of a Cubs dynasty were silly, and we kept an eye on the good teams. Everything was fine until the Cubs front office brought in Jose Quintana, who instantly stabilized the rotation. Then the club feasted on Baltimore's horrendous pitching for a weekend and waltzed through Atlanta, winning six straight altogether.
It was almost enough to grant Chicago favorite status in the weak NL Central and imagine how the club might look in the playoffs. While the odds are still long, this team actually has a chance of repeating as champs. Here's how the Cubs win another World Series in 2017.
1. Lester the ace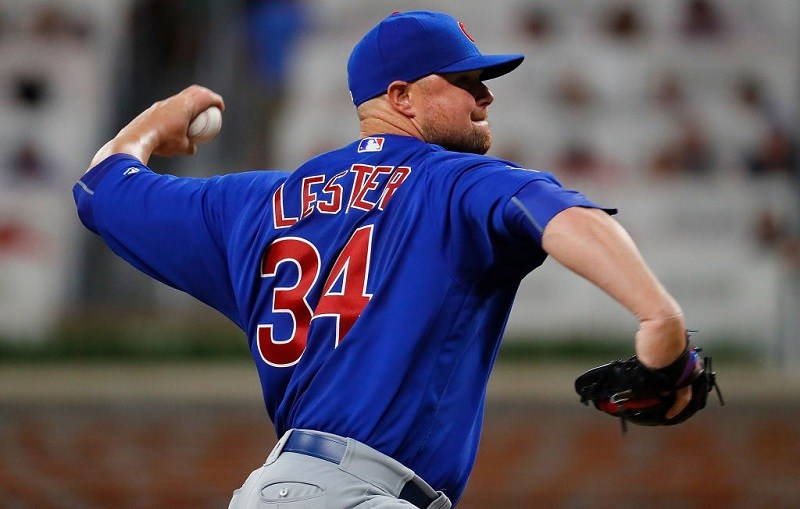 Starting pitching was the Cubs' biggest strength during its '16 title run, but the 2017 rotation has been a dud (34-33, 4.47 ERA). With Quintana aboard, the club may have enough to win the division, but it needs far more to navigate multiple postseason series. The only way we see it happening is for Jon Lester to return to ace form. Lester came up big during champion seasons earlier in his career, and the Cubs will need him at the top of his game to win another. Jake Arrieta and John Lackey don't look up to the task.
2. An outfield upgrade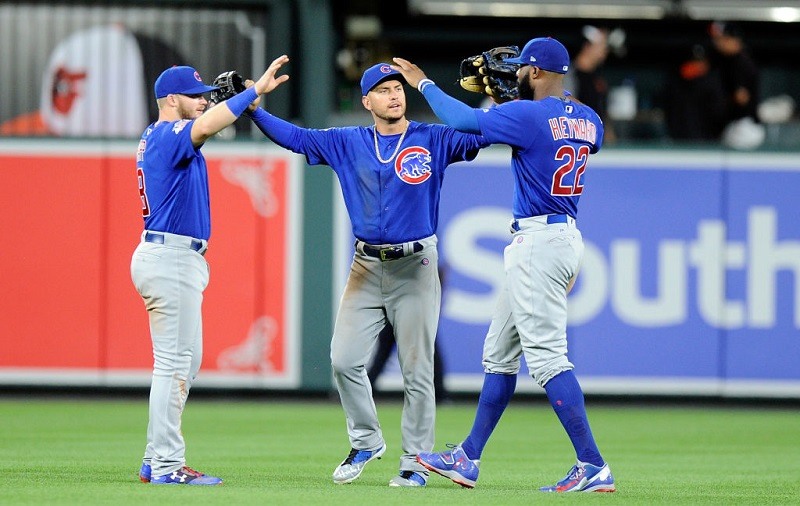 After a dismal showing from Kyle Schwarber and mediocrity from the rest of the Cubs outfield early, Jason Heyward, Ian Happ, and Schwarber have shown signs of life. However, it won't be good enough to propel the team through the playoffs with the rest of the club playing only slightly better. Epstein and Jed Hoyer must decide whether it is time to pull the trigger on an outfielder (e.g. Melky Cabrera), catcher (Al Avila), or just hope for better performances from those on the roster.
3. A boost from Kyle Hendricks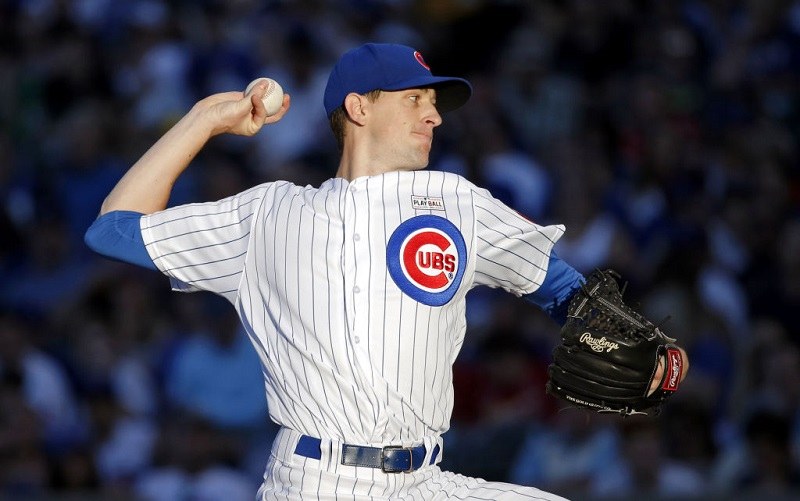 Once Lester and Quintana take their turns, the back end of the Cubs rotation will need to put up wins. The team's biggest need will come in seven-game series if Chicago can escape the NLDS. Once the championship rounds begin, the deep rotations of Los Angeles and Washington become a major factor. If he gets back in a groove off the DL, Kyle Hendricks will slot in as the third or fourth man in the rotation. He doesn't have to duplicate the 2016 season (his career best). However, the Cubs need high-quality innings from him in order to repeat.
4. Vintage Koji Uehara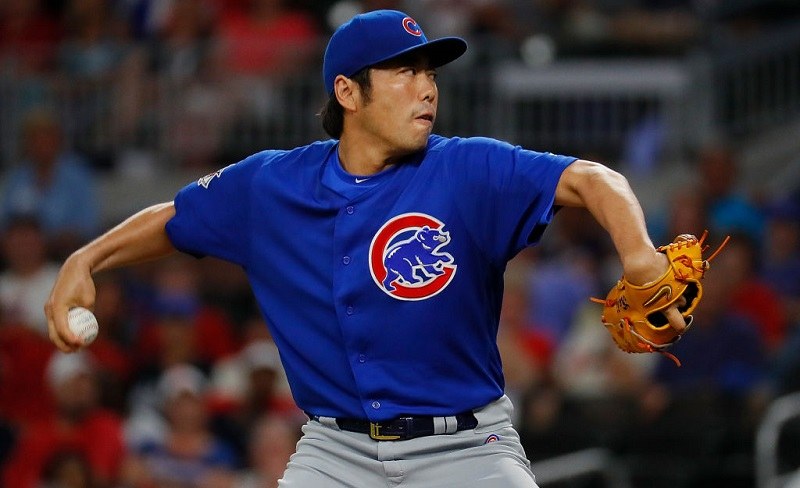 While Wade Davis looks strong closing for the Cubs bullpen, question marks remain around the seventh and eighth innings. In playoff series, these weaknesses are magnified and can break a ballclub. Fortunately for Chicago, Koji Uehara went through the trials of the postseason with the 2013 Red Sox. Along with Carl Edwards Jr., who's having a strong season, Uehara will need to get big outs in October for this team to have any chance of success.
5. Sustained team slugging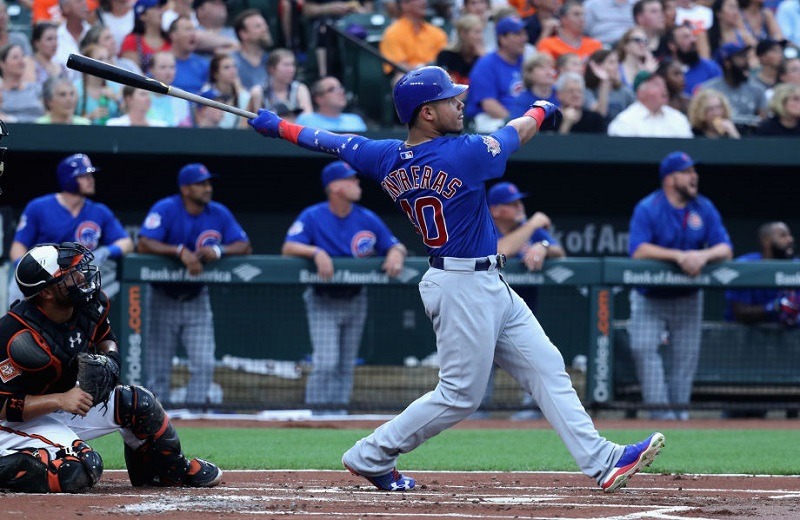 Look at the Cubs' run since July 6 and you'll find them leading the Majors in home runs. As we saw during the title run of '16, there has been excellent balance. (Willson Contreras and Anthony Rizzo lead the team with seven HR apiece since the start of June.) There may be few high-average hitters in the mix here, but as long as there is slugging and runners on base via the walk this team can score the runs they need to win.
6. The return of Kyle Schwarber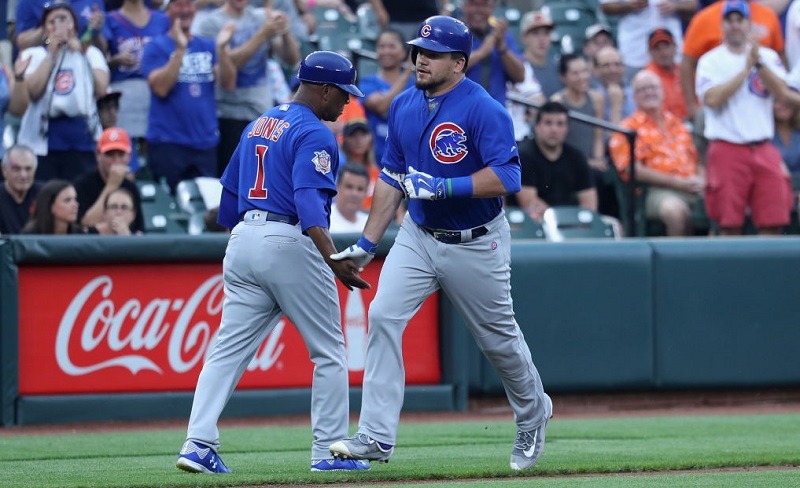 In his first postseason at age 22, Schwarber clubbed 5 HR and posted 8 RBI in nine games. Mixed in there was a 5-for-12 NLDS (1.683 OPS), so you can only describe it as domination. Schwarber followed it up with a .412 World Series (.500 OBP in 20 PA). He could very well be the most potent offensive weapon on the Cubs roster entering the playoffs — if he can right himself. That's a big "if," but winning a World Series is hard and repeating is harder. These long-shots have to go the Cubs' way to make it happen.
Statistics courtesy of Fangraphs and Baseball-Reference.