How the NBA Can Fix College Basketball's One and Done Problem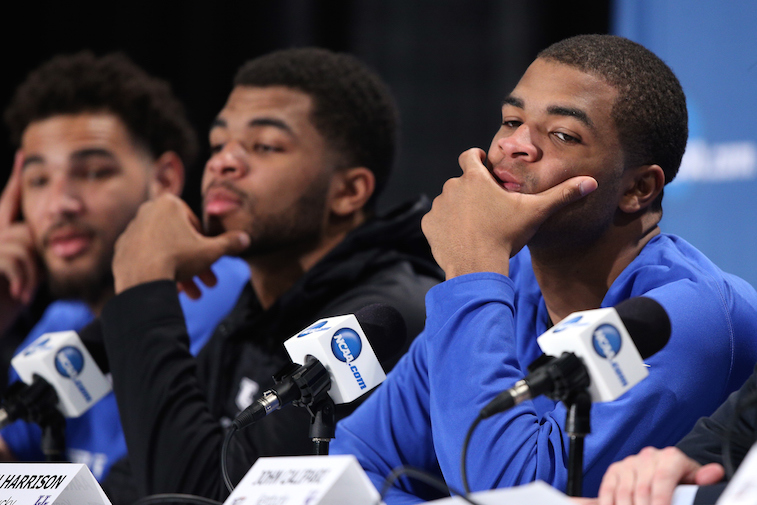 Big-time college basketball is at a crossroads. Yes, fan interest is still present, especially in the month of March, but the quality of play seems to be decreasing. In fact, it has gotten to the point that someone like Dallas Mavericks owner Mark Cuban can go on the record and claim that the horrible state of the college game is hurting the NBA. Cuban's gripes have more to do with the style of play and the officiating at the college level than anything else, but he has also said that playing in the NBA D-League rather than playing a year of college basketball may better serve players with NBA aspirations.
Many people believe that the root of the problem with big-time college basketball are the NBA's-one-and done rules. As a refresher, the NBA adopted a set of rules in 2005 that stated that to be eligible for the NBA Draft, players must be 19 years old and be at least one year removed from high school. A common misconception surrounding the much-maligned one-and-done rules that are currently dominating the college basketball scene is that the NCAA has any type of control over them. The fact of the matter is that the NCAA, despite its own hypocrisy and ridiculous rules, has no choice but to sit back and abide by the one-and-done rules as they are written under the current NBA collective bargaining agreement.
The NCAA may not have drawn them up, but there is no arguing that the one-and-done rules have drastically altered the landscape of college basketball as we know it. With the top players in the country typically leaving after only one year of college, the best programs in the game are being forced to almost completely rebuild their rosters on an annual basis. In fact, at this point in time, it's far more surprising to see a talented player return to school for a second season than it is to see the same type of player leave after only one season of college basketball.
Furthermore, when you combine the one-and-done rules with the current eligibility rules of the NCAA, it sounds like nothing short of blasphemy to refer to the top college basketball players in the country as student-athletes. If a player enters college knowing that he will only be there for one season, all he has to do is pass six credits in the fall semester and he will be academically eligible to play the rest of the season. To make matters worse, those six credits can be in any subject, including physical education. In a sense, these types of players are basically professional basketball players who don't receive paychecks on college basketball rosters.
With the mixed results of the one-and-done rules for everyone involved, it's only a matter of time before the NBA revisits the topic and inevitably makes significant changes. Several coaches and experts have thrown around the idea of changing the NBA Draft eligibility rules to require players to be two years removed from high school and 20 years old. We have an idea that we feel would be even better.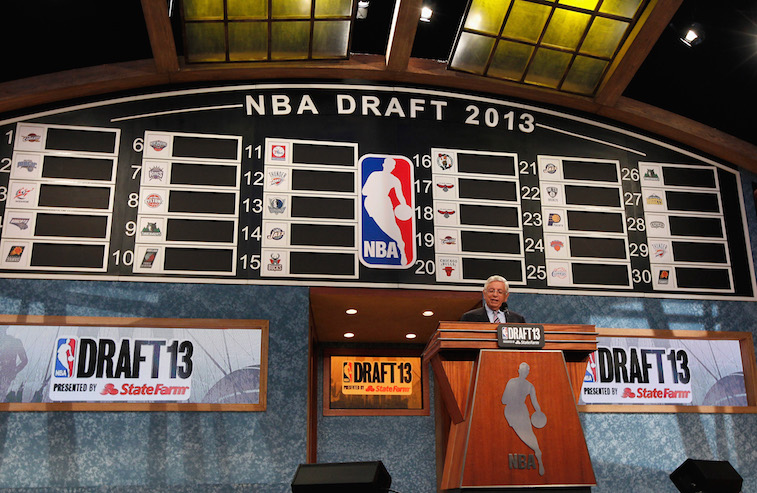 In simple terms, the NBA would be better off — and in turn, so would college basketball — with a draft model that resembles that of Major League Baseball. Here's how it would go down:
The NBA Draft would be held on the first full weekend in June, consist of three rounds, and have a rookie pay scale that is similar to the one that is currently in place. Rookie contracts would be for three years and would include a fourth-year team option. This would clearly show players how much money they stand to make if they sign.
Players would be eligible for the NBA Draft out of high school as long as they have not yet attended college or junior college.
Players who choose to attend a four-year college would be eligible for selection once they are three years removed from high school, or once they reach 21 years old.
Players may also choose to attend junior college, but must complete an associate's degree program, be at least 20 years old, and be at least two years removed from high school before they are eligible for the NBA Draft.
If a high school player or college player with remaining eligibility is selected in the NBA Draft, the team that holds his rights has until the first day of the player's fall semester to reach an agreement on a contract.
If no agreement is reached, or if the player is unsatisfied with his draft position, he can go to/return to college to further develop his game.
The contracts for all drafted players would include a clause that would pay for them to finish their college education if for any reason their NBA career ends before they play four years in the league.
This draft model would allow the players who are good enough to jump straight to the NBA to begin their careers directly out of high school. At the same time, it would protect against the horror stories of the players who go undrafted or get selected outside of the lottery and receive non-guaranteed contracts. It would benefit big-time college basketball by locking players in for at least three years if they opt to go the college route. Lastly, it would benefit the NBA by providing them with a deeper pool of draft-eligible players and more players who are physically and mentally prepared to play professional basketball.
Only time will tell how the NBA chooses to handle the one-and-done rules it established in 2005, but if the league is legitimately concerned about the state of college basketball — its top source of incoming talent — it should consider adopting a draft model similar to the one proposed here.