Here's What Tom Brady's Deflategate Victory Means for the NFL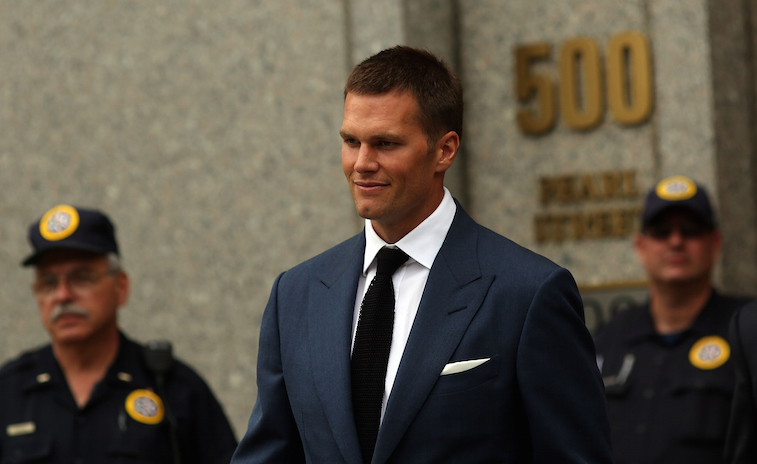 Tom Brady wins again. Although, this time the New England Patriots quarterback wasn't leading his team to victory on the field.
After months of negotiations and millions of dollars spent on legal fees, Brady and NFL Commissioner Roger Goodell failed to come to an agreement on a settlement in the four-time Super Bowl champion quarterback's appeal of his four-game suspension for his alleged role in the Patriots Deflategate scandal. After Brady and Goodell missed their settlement deadline, the appeal then fell into the hands of U.S. District Judge Richard M. Berman of the Southern District of Manhattan, New York, who happened to be handpicked by the NFL to handle the case. On Thursday morning, Berman officially wiped out Brady's entire suspension, clearing the 38-year-old quarterback to play in the Patriots season-opener against the Pittsburgh Steelers next week. Berman's ruling confirmed exactly what legal analysts all over the country had been saying all along; Goodell abused his power and acted unfairly and unjustly by dispensing "his own brand of industrial justice."
Here is what Judge Berman had to say in an excerpt from his official court decision and filing:
"The Award is premised upon several significant legal deficiencies, including (A) inadequate notice to Brady of both his potential discipline (four-game suspension) and his alleged misconduct; (B) denial of the opportunity for Brady to examine one of two lead investigators, namely NFL Executive Vice President and General Counsel Jeff Pash; and (C) denial of equal access to investigative files, including witness interview notes."
So, what's next for Brady, the NFL, and the NFLPA?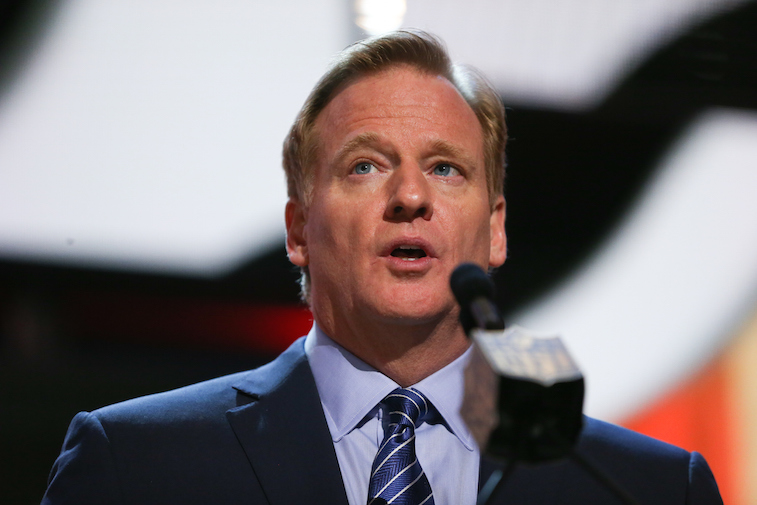 The news of Brady's latest "victory" was a huge win for both the Patriots and the NFL Player's Association and yet another severe blow to the credibility of Goodell. With Brady set to be in the lineup all year, the Patriots are now in excellent shape to win their seventh-straight AFC East title and make a run at defending their Super Bowl XLIX title. For the NFLPA, the result of this case is another big step in their battle to have all player disciplinary issues handled by independent arbitrator. In fact, we would be shocked if taking away Goodell's power as judge, jury, and executioner isn't one of the main sticking points when it comes time to negotiate a new Collective Bargaining Agreement between the NFL and NFLPA.
For Goodell, this ruling is simply the latest in a long line of suspensions that he's handed out being reduced or thrown out altogether. At this point, Goodell's bosses, the NFL owners, have to seriously be questioning whether or not he is well suited to remain in office, given the fact that his relationship with the NFLPA is practically non-existent.
Unfortunately, we likely haven't heard the last of the Deflategate scandal despite Judge Berman's ruling. According to USA Today, the NFL has already said that they will appeal Judge Berman's decision through the 2nd Circuit U.S. Court of Appeals, but will not seek a stay of the decision. If they win, Brady will end up serving his suspension in 2016.
We'd love to sit here and tell you that the Deflategate saga is now behind us, but regrettably we cannot. This battle is far from over.