Here's What Was in Brooks Koepka's Golf Bag When He Won the 2018 US Open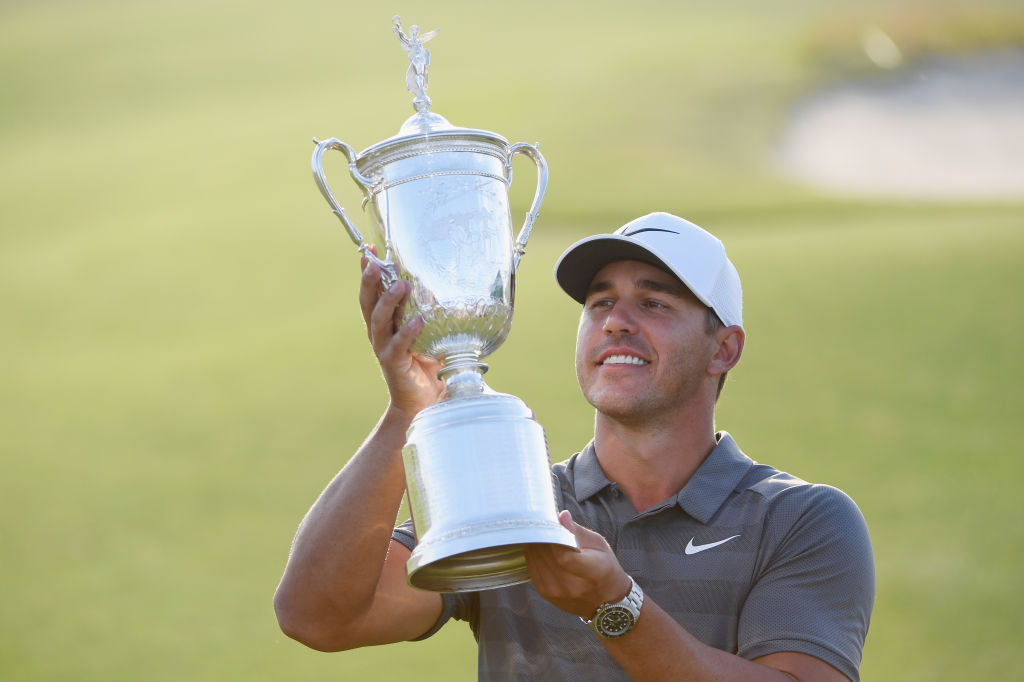 Winning the U.S. Open is no easy feat, and winning back-to-back titles is damn near unheard of. But for PGA pro Brooks Koepka, becoming the third player since World War II to successfully defend the title came down to what was in his golf bag.
As Golf Digest reveals, the West Palm Beach, Florida native used a special mix of clubs at Shinnecock Hills when he outmatched Tommy Fleetwood and won his second consecutive Open. Koepka has been playing without an equipment deal since Nike left the club business in 2016, which gives him the freedom to mix one brand's putter with another brand's pitching wedge.
Most of the attention, however, remains focused on Koepka's irons. What makes the Mizuno's JPX 900 Tour irons so intriguing is that Mizuno created the irons with the 29-year-old in mind — even though he was under contract with Titleist at the time. Golf Digest tells us Mizuno approached Koepka a second time after Nike got out of the equipment business. After some off-season testing, Koepka committed to the JPX 900 Tour series ahead of the 2017 PGA Tour. Now, the "custom" clubs have been part of Koepka's historic U.S. Open wins.
Additionally, credit should be given to Koepka's trio of Titleist Vokey SM7 wedges, which played a large roll down the stretch — especially for a crucial, clinching birdie on the par-5 16th hole. He closed out each hole with the Scotty Cameron by Titleist Newport 2 SLT T10 putter, which he used when he won his first PGA title in 2015. Switching back to the Titleist putter was the first change made after the Nike contract was up, Golf Digest reports.
But while the clubs in question no doubt play a big role, it was ultimately Koepka's calm demeanor that helped him overcome the rough conditions at Shinnecock Hills. (He certainly didn't have a meltdown like another well-known pro did over the weekend.) His composure was such, that he almost couldn't let the victory sink in. When asked if he understood just how special the repeat victory was, Koepka said in an interview: "I don't, to be honest with you. It hasn't sunk in yet. This is incredible. I don't think I could've dreamed of this, going back-to-back. It's truly special, and I'm so honored."
The only two other players to win back-to-back US Opens since the second world war were Ben Hogan in 1950 and 1951, and Curtis Strange in 1988 and 1989. Strange is currently a reporter and analyst for Fox Sports and was on the course when Koepka clinched his victory. "It was a joy to watch somebody perform at that level and to do something special," Strange told Newsday. "I was just glad to be a part of it, seriously. I love watching these guys perform beyond what you think they can. It's fantastic."