Here's Where Every NFL Team Is Holding Their Training Camp in 2018
Sure, the NFL regular season is over a month away. But like most years, the hype leading up to the first week of games always starts in the middle of summer when training camps open. Rookies on most squads have already reported to camp, while many veterans don't get going until this week. And if you're someone who can't wait until opening kickoff, you're in luck. Most teams open up camp to the public so fans can get their football fix. (Well, unless your home team is the squad on page 9, which holds camp in a completely different state.) Here's a look at where every NFL team is holding their training camp this year — and what football fans attending can expect.
1. Arizona Cardinals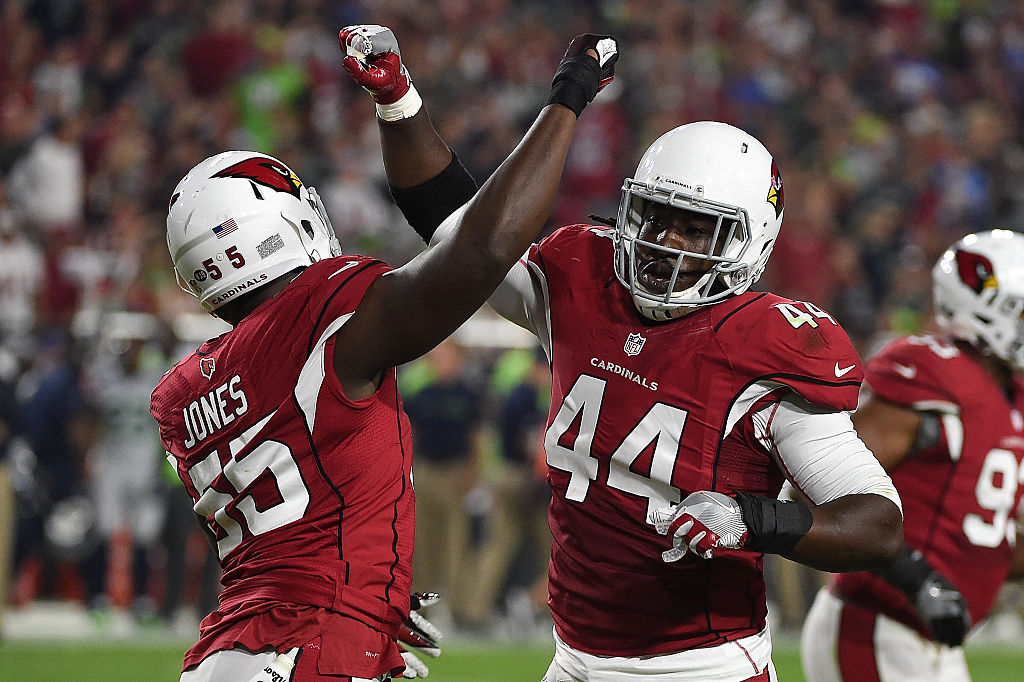 Location: University of Phoenix Stadium, Glendale, AZ
The Cardinals are holding their training camp on their home turf in Arizona, with open practices kicking off on Saturday, July 28. Parking and admission are free for fans wanting to attend. (The team's website has a rundown of what fans need to know before attending.) Arizona has a couple questions to answer at the quarterback position, so pre-season competition between Sam Bradford, Josh Rosen, and Mike Glennon should be interesting.
Next: Down South …
2. Atlanta Falcons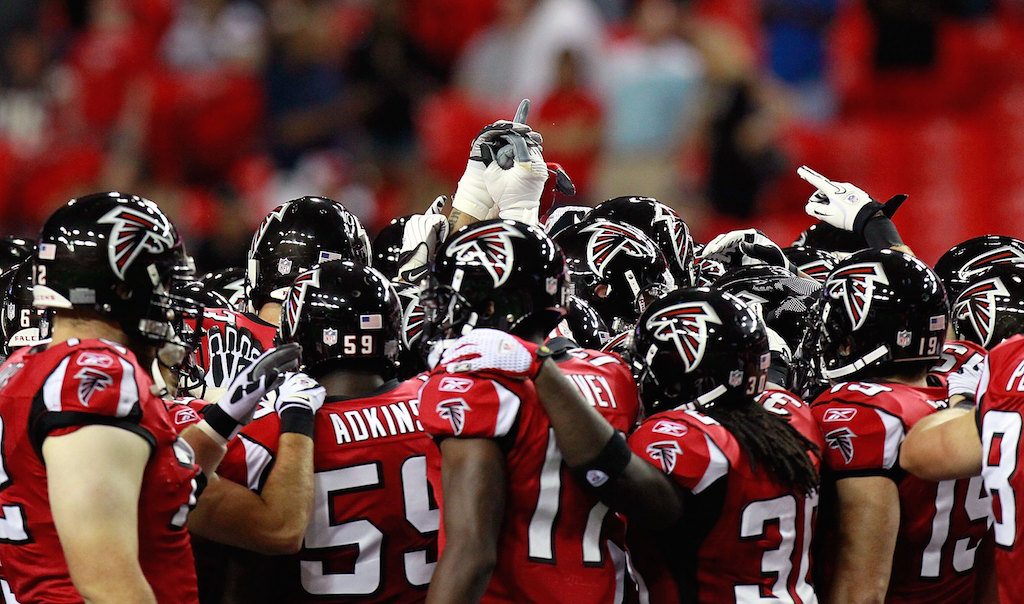 Location: Atlanta Falcons Training Facility, Flowery Branch, GA
While the Falcons will hold the bulk of training camp at their facility in Flowery Branch, they are making the trek down to Atlanta to play an open practice at Mercedes-Benz Stadium on July 29. With star wide receiver Julio Jones reportedly missing training camp because he wants his contract re-worked, fans will get a first look at veteran QB Matt Ryan throwing to highly-touted rookie receiver Calvin Ridley.
Next: Up the East Coast …
3. Baltimore Ravens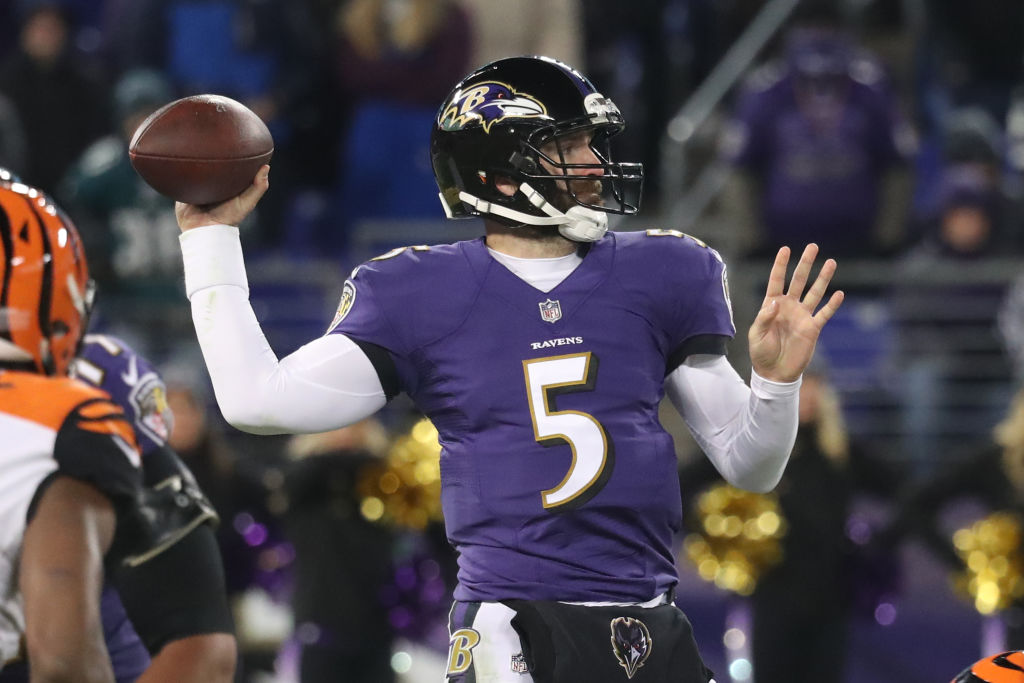 Location: Under Armour Performance Center, Owings Mills, MD
The Ravens are one of the few teams who already had their training camp get underway — and everybody is talking about quarterback Lamar Jackson. As the 32nd overall pick in the 2018 NFL Draft, Jackson will still be backing up veteran starter Joe Flacco. But the word out of Owings Mills is the rookie from the University of Louisville has some serious star power.
Next: Further Northeast …
4. Buffalo Bills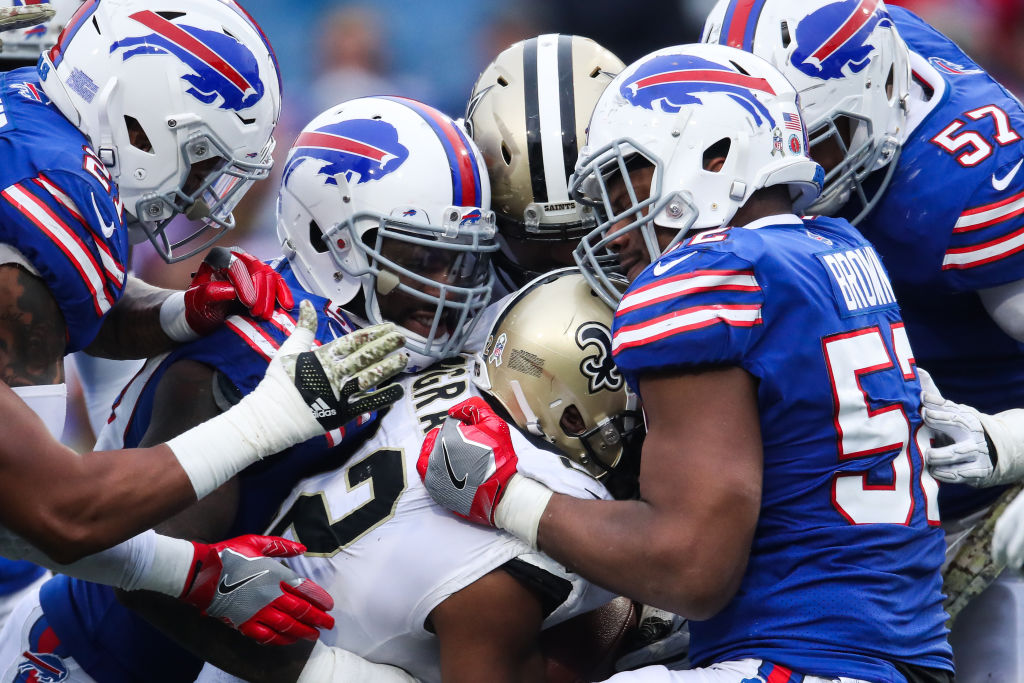 Location: St. John Fisher College, Pittsford, NY
There have been some changes made to the Bills since last season ended, from the addition of offensive coordinator Brian Daboll in the offseason to the long list of rookie talent looking to impress. And according to NYUp.com, the Bills are tricking out their training camp with themed days and giveaways for fans who attend open practices at St. John Fisher College.
Next: Back down South …
5. Carolina Panthers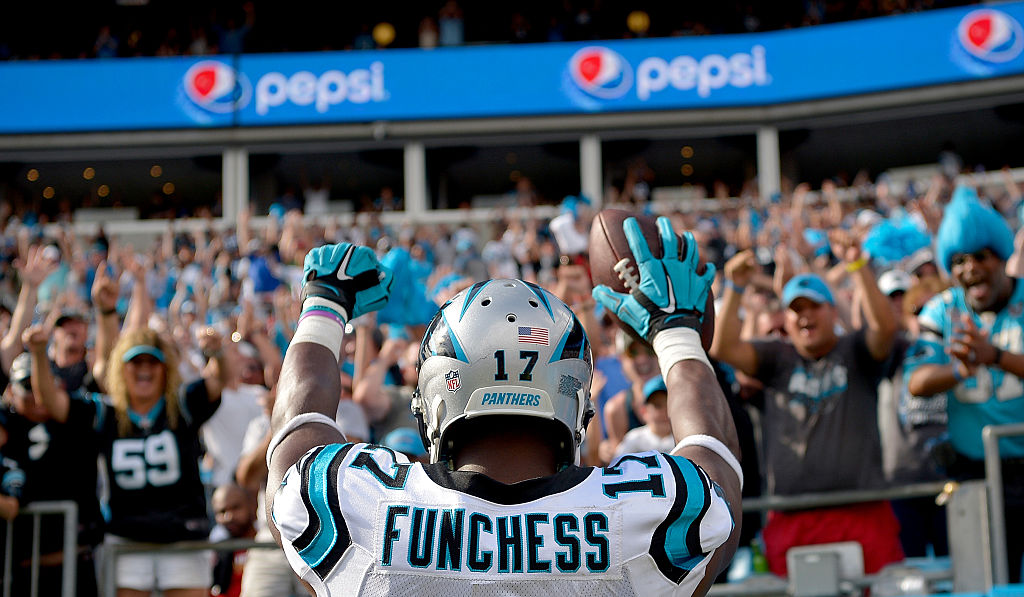 Location: Wofford College, Spartanburg, SC
As The Charlotte Observer aptly points out, this training camp will be perfect for the Panthers and their fans to get back to football after an offseason overshadowed by the team's ownership change. Fans who make the journey out to Wofford College — a good 75 miles outside of Charlotte — can enjoy their first look at stars Cam Newton and Thomas Davis. (And get a first glimpse at Newton working with newly-tapped OC Norv Turner.)
Next: Headed to the Midwest …
6. Chicago Bears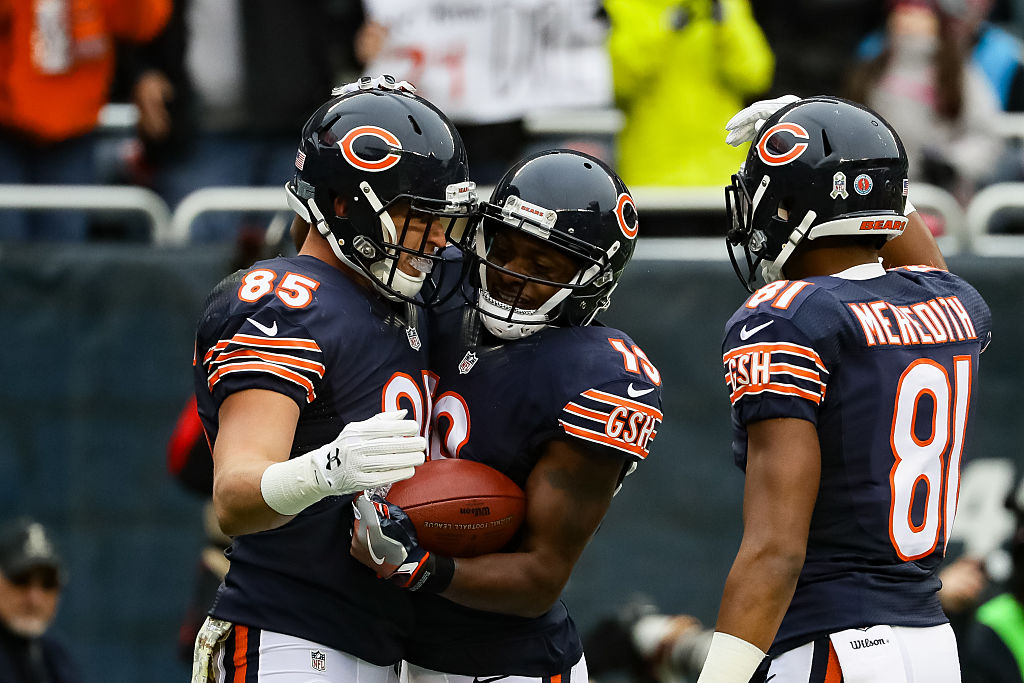 Location: Olivet Nazarene University, Bourbonnais, IL
Chicago is another team who got their training camp off to an earlier start than most. And there are already players trying to stand out from the pack and snag a roster spot. NBC Sports pointed to rookie wide receiver Anthony Miller as a player working to get NFL-ready. Although nobody should count out receiver Taylor Gabriel, who reportedly caught a long pass from Mitch Trubinsky that should get fans juiced for the regular season.
Next: Over in Ohio …
7. Cincinnati Bengals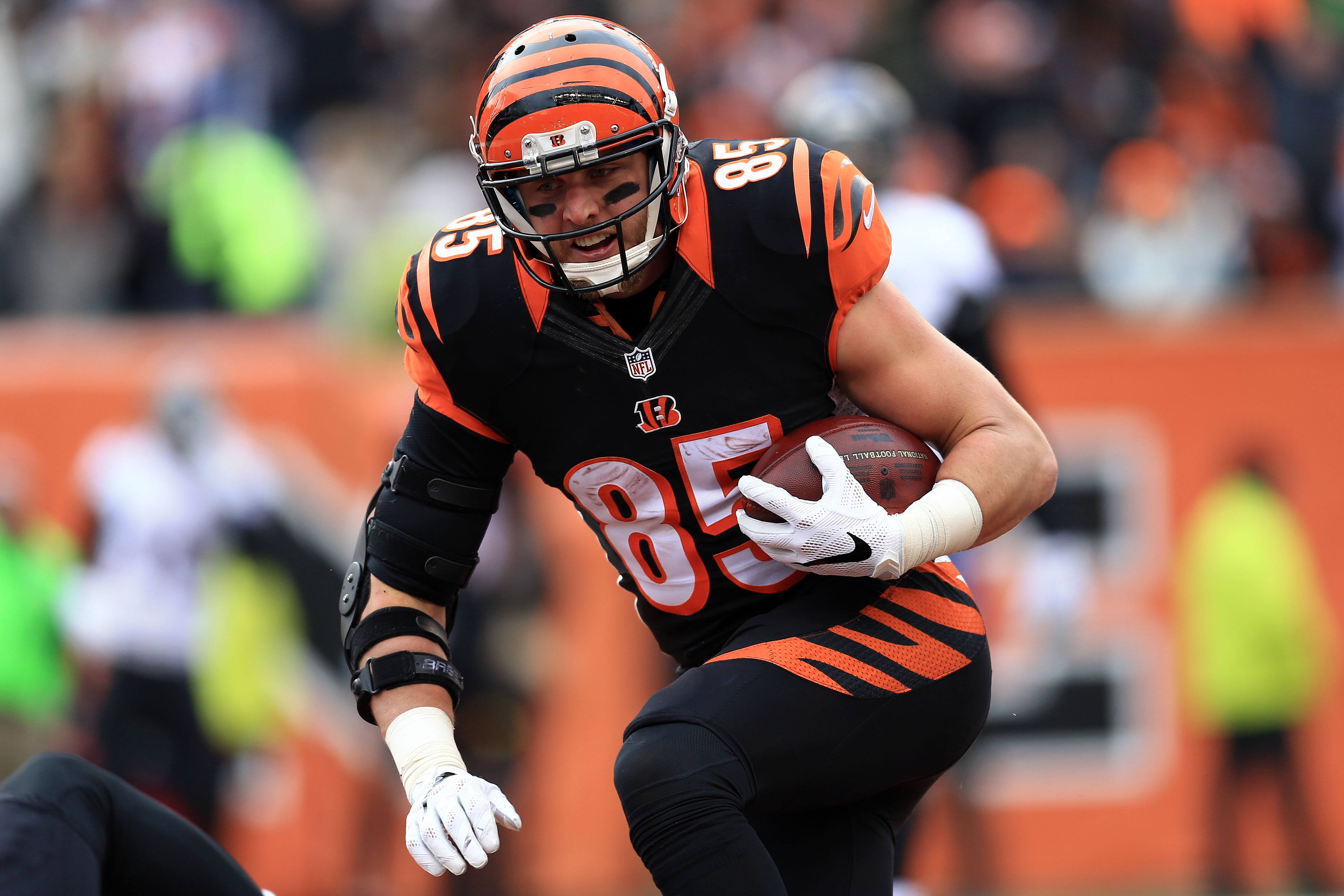 Location: Paul Brown Stadium, Cincinnati, OH
Fans wanting to see the competition for who becomes QB Andy Dalton's backup — here's your chance to shine, Matt Barkley — can catch the action at the practice fields outside of their regular season home at Paul Brown Stadium. Cincinnati.com alerts fans that, unlike at other camps, there are restrictions on what can be brought to open practice, and there are parking fees. (Plus, fees reportedly vary if the Reds are playing over at Great American Ballpark.)
Next: Staying in state …
8. Cleveland Browns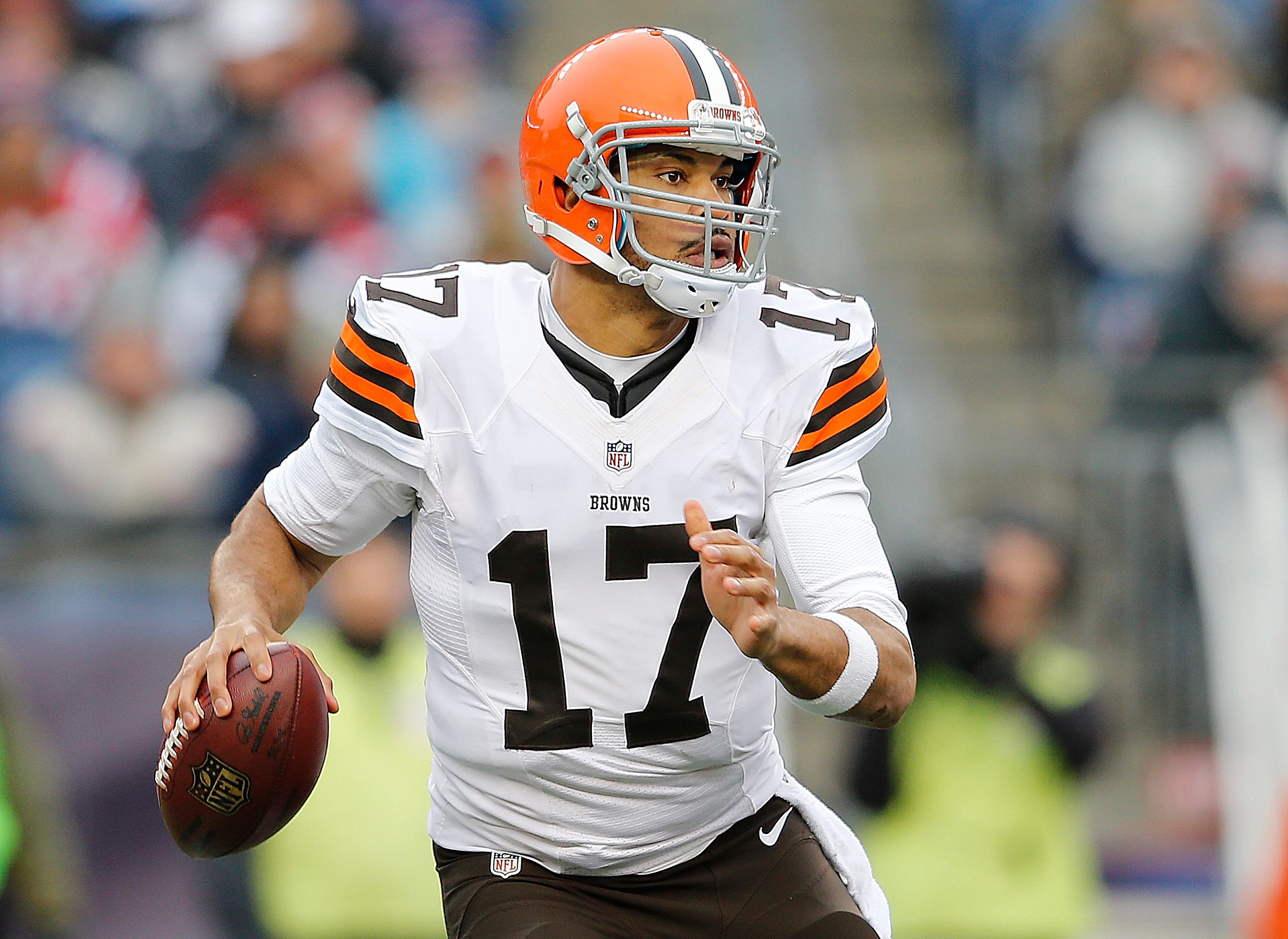 Location: Cleveland Browns Training Complex, Berea, OH
There is going to be a little extra attention on the Browns this training camp. Although, the spotlight has little to do with roster competition. Cameras from the HBO Series "Hard Knocks" have been following the team since minicamp and will continue to do so through training camp. (Just imagine what chaos would've unfolded if they had been filming while Johnny Manziel was in Cleveland.)
Next: A camp held far away from home …
9. Dallas Cowboys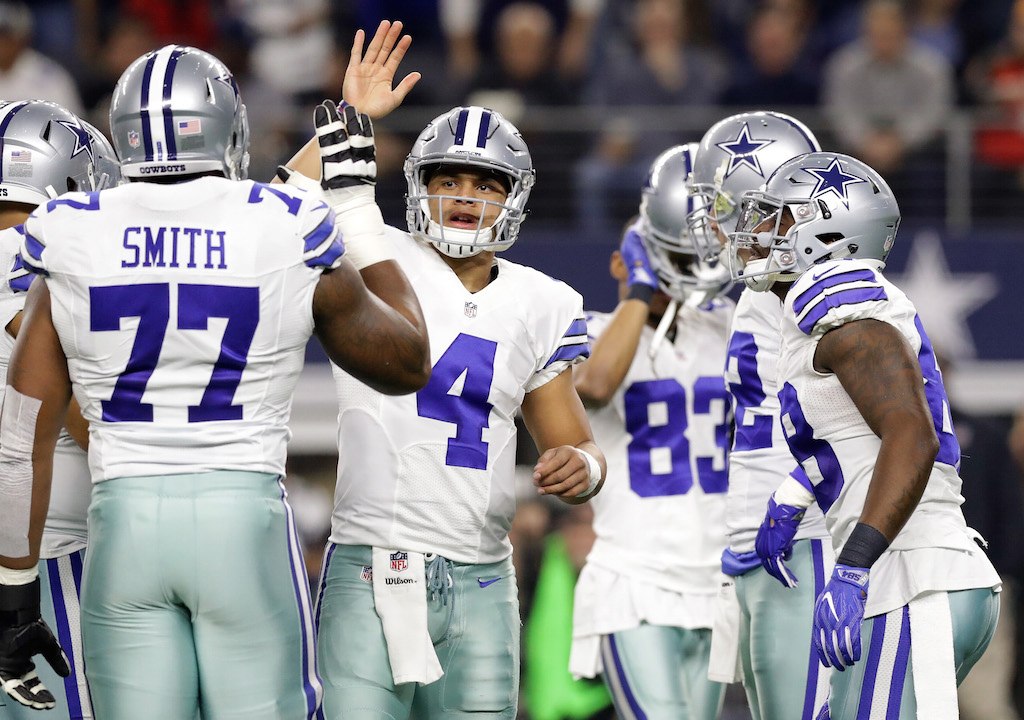 Location: Marriott Residence Inn, Oxnard, CA
2018 marks the second consecutive year the Dallas Cowboys will hold training camp in Southern California and the 13th time since 2001, according to NBC Sports. But the Cowboys face much bigger concerns than whether fans will be at open practices in Oxnard. Will Dak Prescott get on the same page as his receivers this season? Can tight end Rico Gathers make the full transition from college hoops player to NFLer? Is camp just the start of the pressure being on Jason Garrett? All of this still remains to be seen.
Next: Heading out to the Rockies …
10. Denver Broncos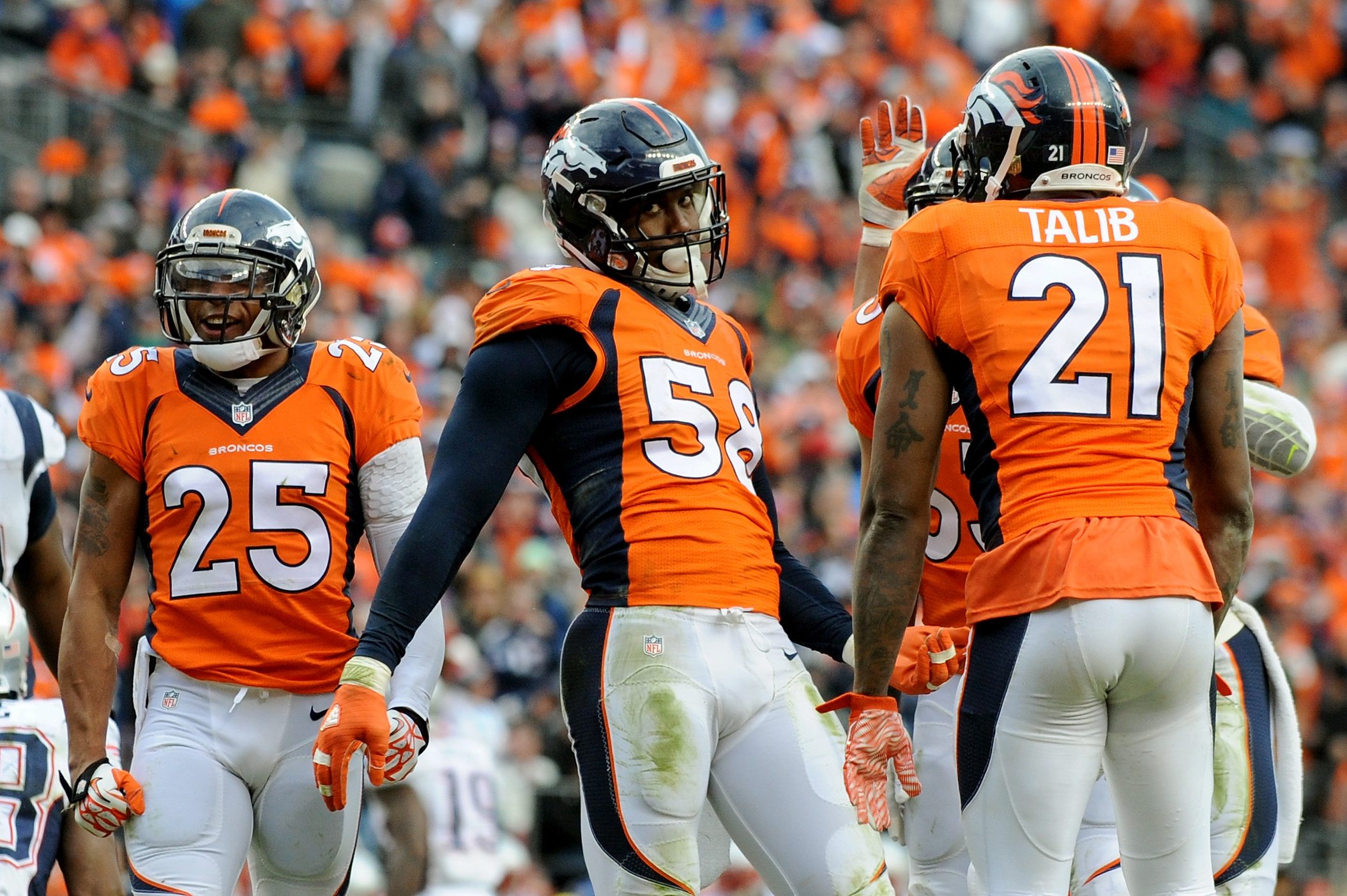 Location: UCHealth Training Center, Englewood, CO
The offensive competition is fierce for the Broncos as they kick off their 2018 training camp an hour drive south from Mile High Stadium. Fans who attend one of the 13 open practices at UCHealth Training Center will get a gander at young tight ends Jeff Heuerman and Jake Butt, who Denver is hoping will bolster their offense in the upcoming campaign.
Next: Headed up towards Motor City …
11. Detroit Lions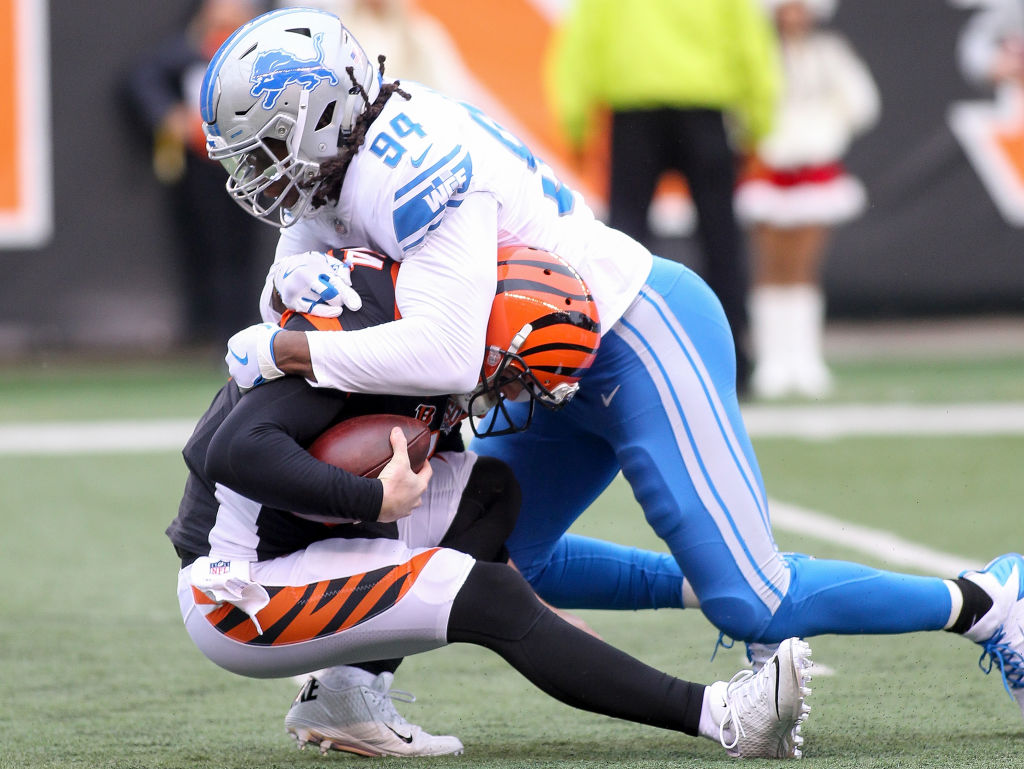 Location: Detroit Lions Training Facility, Allen Park, MI
Open practices at the Lions training facility — a brief drive southwest of Detroit — will be the first chances fans get to see the Lions work under new coach Matt Patricia. It will also be the first glimpse of running backs LeGarrette Blount and Kerryon Johnson in Lions jerseys — and a hint at if the running game can be elevated enough for the Lions to be a threat in the NFC North.
Next: And speaking of the NFC North …
12. Green Bay Packers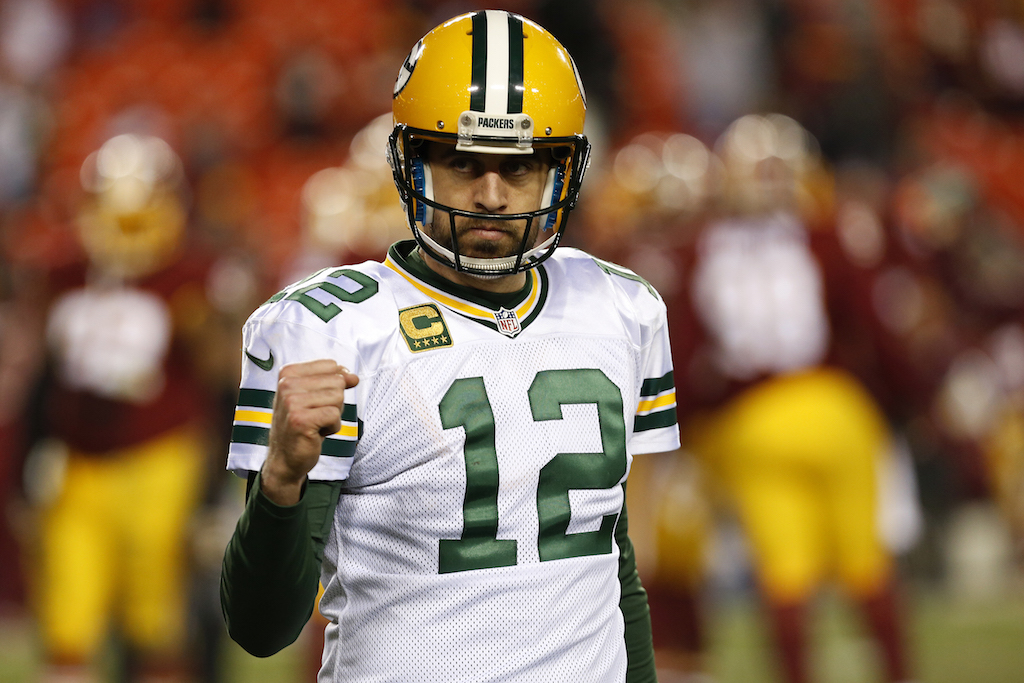 Location: St. Norbert College, De Pere, WI
Green Bay has some clean-cut needs heading into training camp: Find a wide receiver corpse to make up for the loss of Jordy Nelson, and improve the defense. (Hopefully new coordinator Mike Pettine can help with that one.) Attendance for the Packers' 15 open practices is expected to be busier this year with the team's 100th anniversary coming up. Perhaps a packed house for practices can help fans take their minds off the fact that Aaron Rodgers still hasn't signed a contract extension yet.
Next: The only camp held at a golf course …
13. Houston Texans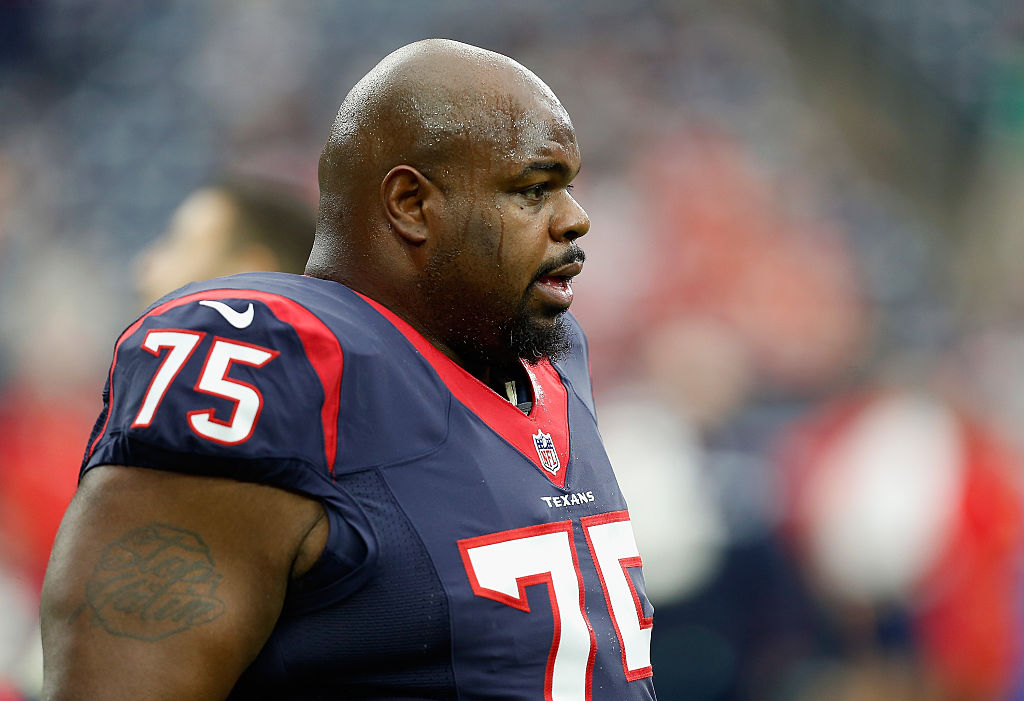 Location: The Greenbrier, White Sulphur Springs, WV
Like the Cowboys, the Houston Texans hold their training camp far away from Texas. (Although the Texans are the only team holding camp at a place known for its golf history as opposed to its football prowess.) There are reportedly only four open practices during Houston's camp, so anyone hoping to see the players healthy — which was a rarity last season — have only a few days to do so.
Next: Speaking of teams fighting injuries …
14. Indianapolis Colts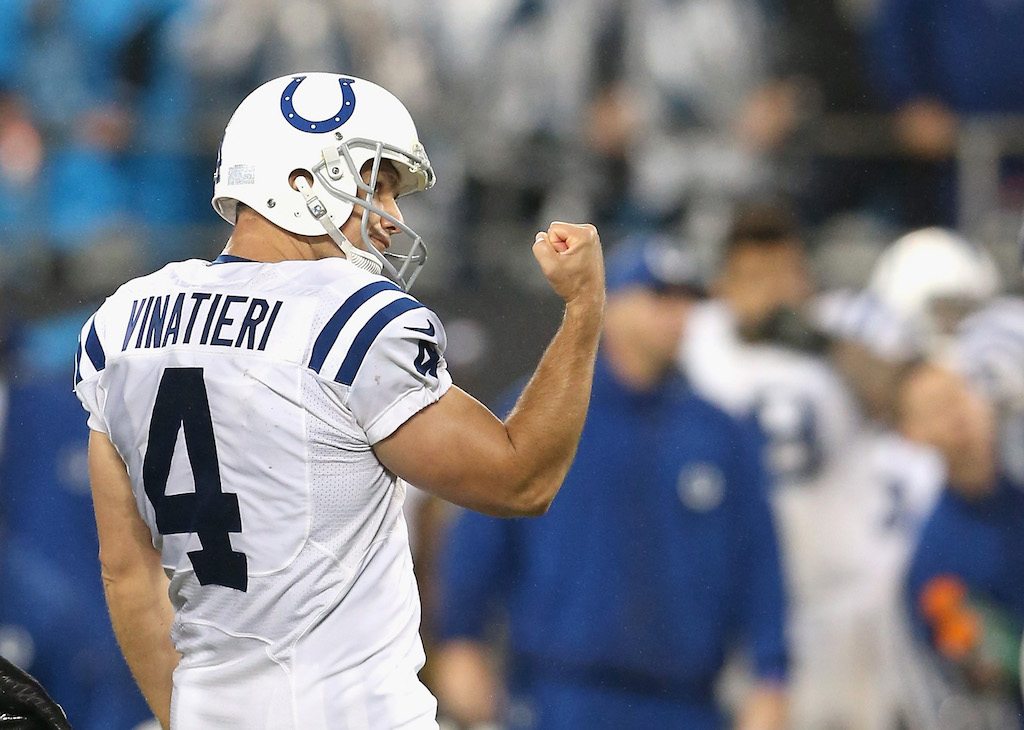 Location: Grand Park Sports Campus, Westfield, IN
Word on the street is that quarterback Andrew Luck is healthy and ready to handle business in Westfield — just about a half hour drive north from Lucas Oil Stadium. The Colts' new training camp location boasts a bigger, better fan experience complete with more seating and more up-close time with the players. Plus, admission to open practices is free.
Next: Headed down towards the coast …
15. Jacksonville Jaguars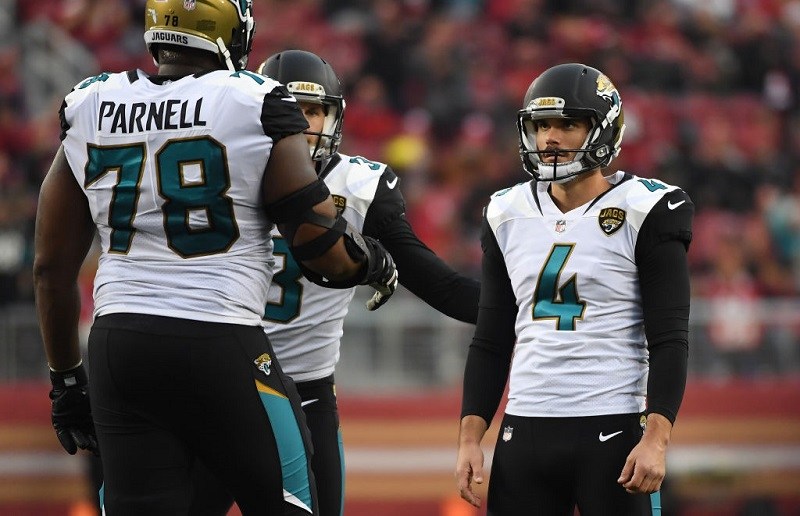 Location: TIAA Bank Field, Jacksonville, FL
Most fans will attend Jags camp to get a look at quarterback Blake Bortles. But SB Nation points out Jacksonville's offense, particularly the receivers, will be under the biggest spotlight. "We know the Jaguars are going to play good defense and grind teams out with the running game, but they're going to need a couple of guys to emerge in the receiver group in order to maintain some consistency and get some explosive plays," one writer says.
Next: Time for some barbecue …
16. Kansas City Chiefs
Location: Missouri Western State University, St. Joseph, MO
Naturally, quarterback Patrick Mahomes is going to get most of the attention at Chiefs training camp. As Chiefs Wire points out, camp in St. Joseph, Missouri, is the perfect opportunity for fans to get a look at how deep the roster could be in the upcoming season… But yes, Mahomes will be the guy for fans to watch the most at KC's seven open practices.
Next: Heading back out to the West Coast …
17. Los Angeles Chargers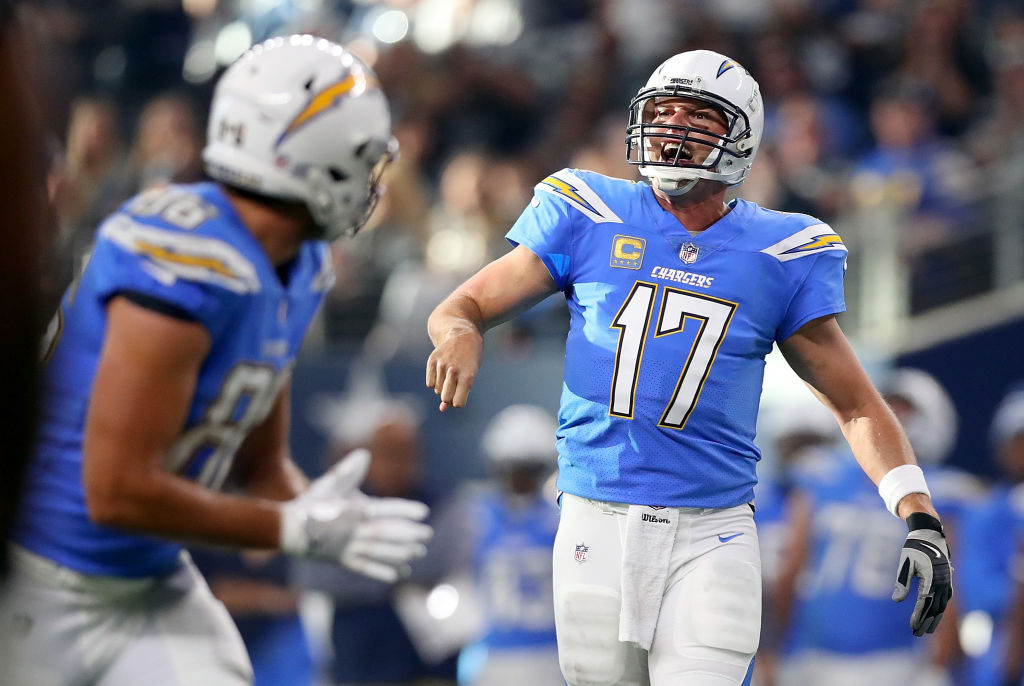 Location: Jack Hammett Sports Complex, Costa Mesa, CA
The Chargers may not have the best play space in the league. (They've been playing in a soccer stadium since moving from San Diego to the greater LA area, for gosh sake.) But their digs for training camp should supply fans with a nice experience during the 14 practices the team has open to the public. The Chargers will also get an early taste of regular season action as they host the New Orleans Saints for a couple joint practices towards the end of camp.
Next: And if you feel like braving LA traffic …
18. Los Angeles Rams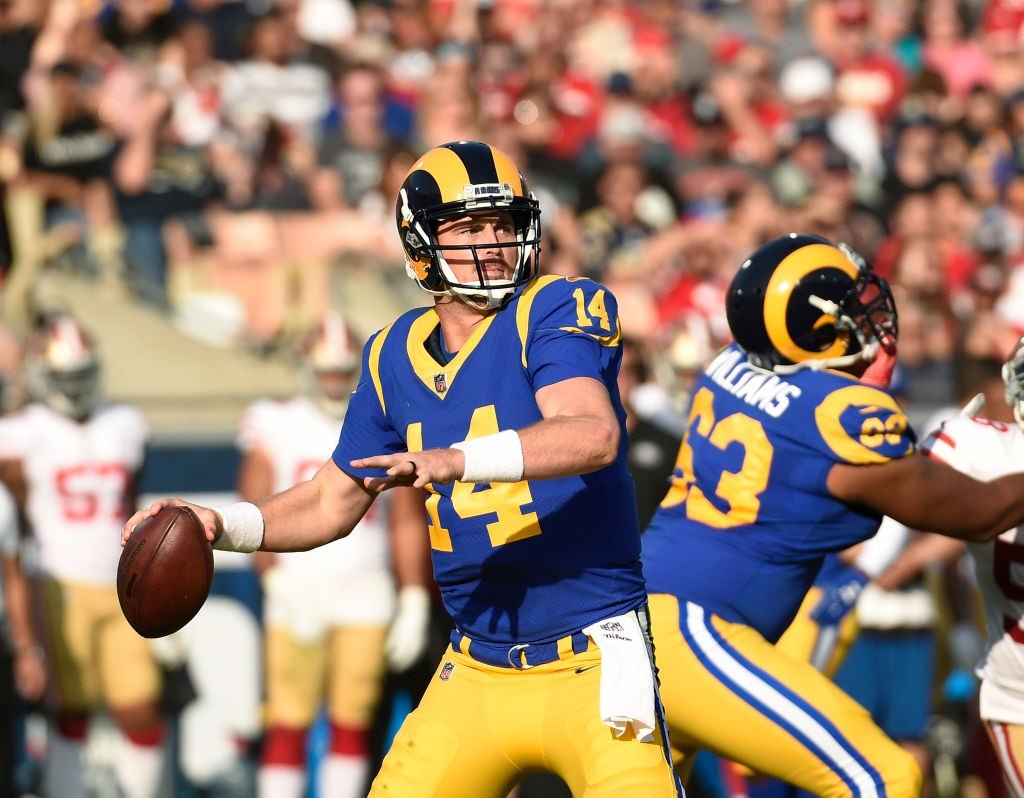 Location: University of California at Irvine, Irvine, CA
Southern California sure is busy during NFL training camp. Less than a half hour inland from the Chargers, the Rams will be holding camp at the Irvine college campus. Fans in attendance will see a team that got a facelift over the offseason. And while offensive drills will likely garner a lot of attention, football critics will be checking out the defense, which the Rams hope improves mightily from last season.
Next: Heading back out to Florida …
19. Miami Dolphins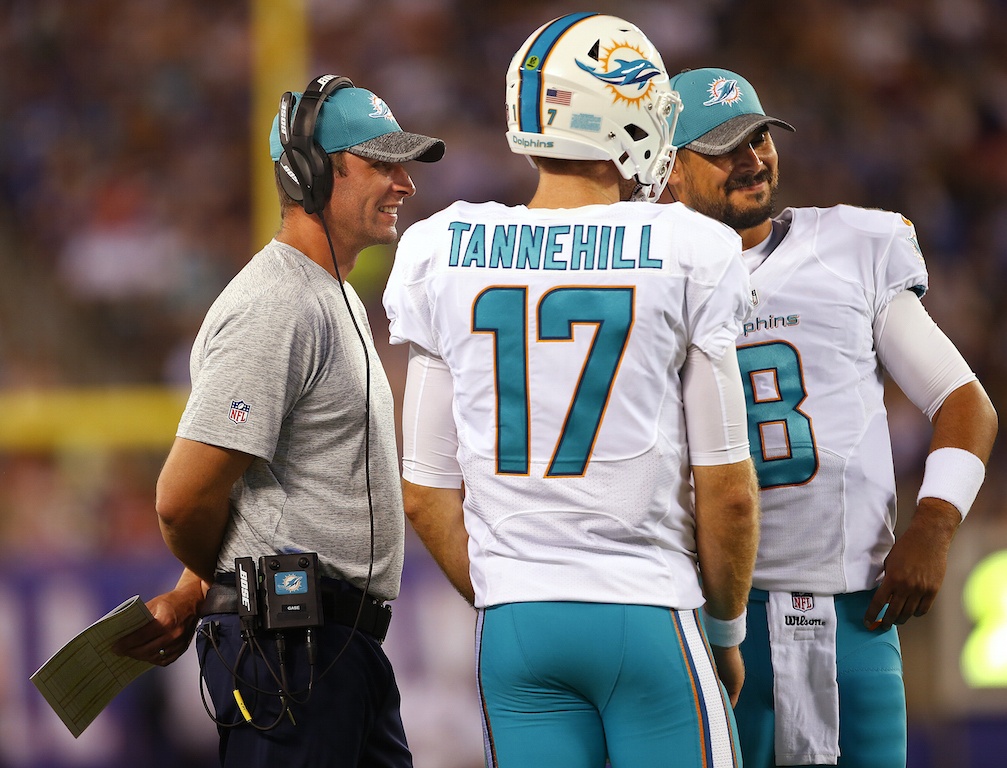 Location: Baptist Health Training Facility, Davie, FL
As the Sun Sentinel points out, the Dolphins have a lot of questions to answer as training camp gets underway. How will Ryan Tannehill perform after an injury knocked him out of training camp last year? How will the new batch of rookies do when they're slotted into contributing roles? Can Adam Gase's offense rebound from the ho-hum campaign they had in 2017? Fans may get an idea of that when camp opens down in Davie, Florida.
Next: Headed up to a brand new practice space …
20. Minnesota Vikings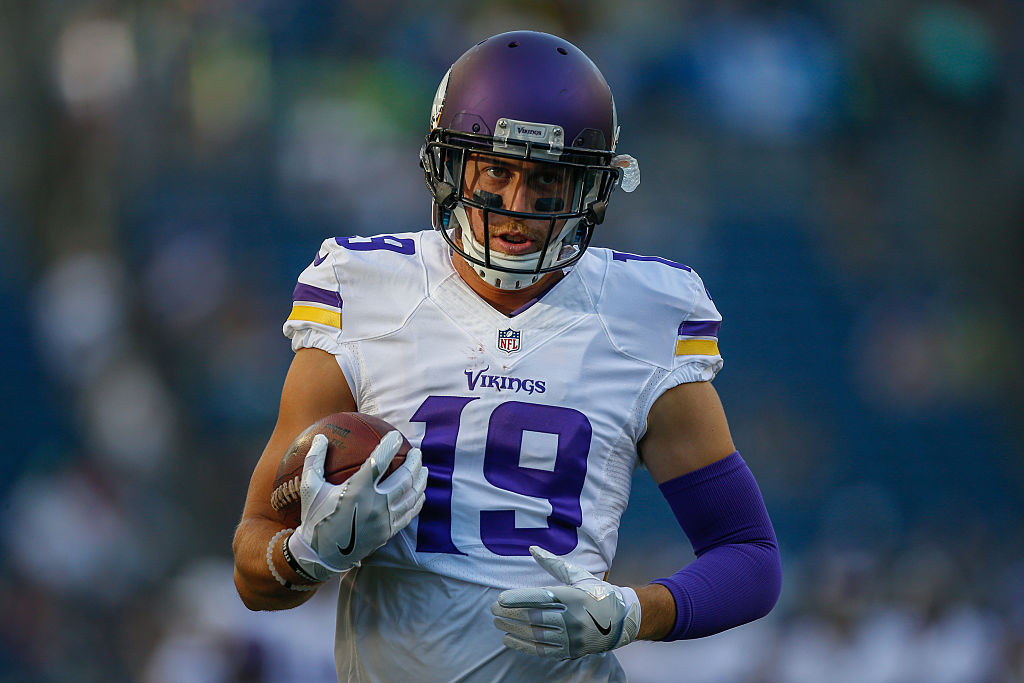 Location: TCO Performance Center, Eagen, MN
Vikings faithful are in for a treat this summer with the unveiling of the team's new practice facility. And according to quarterback Kirk Cousins, the swanky new digs make the players "want to come to work." Getting into TCO for camp will cost fans upwards of $30 — $20 for reserved seating and $10 for parking — and getting an autograph will be a bit trickier than it was in year's past. But at least water only costs a buck.
Next: The cost of water at this other spot, however …
21. New England Patriots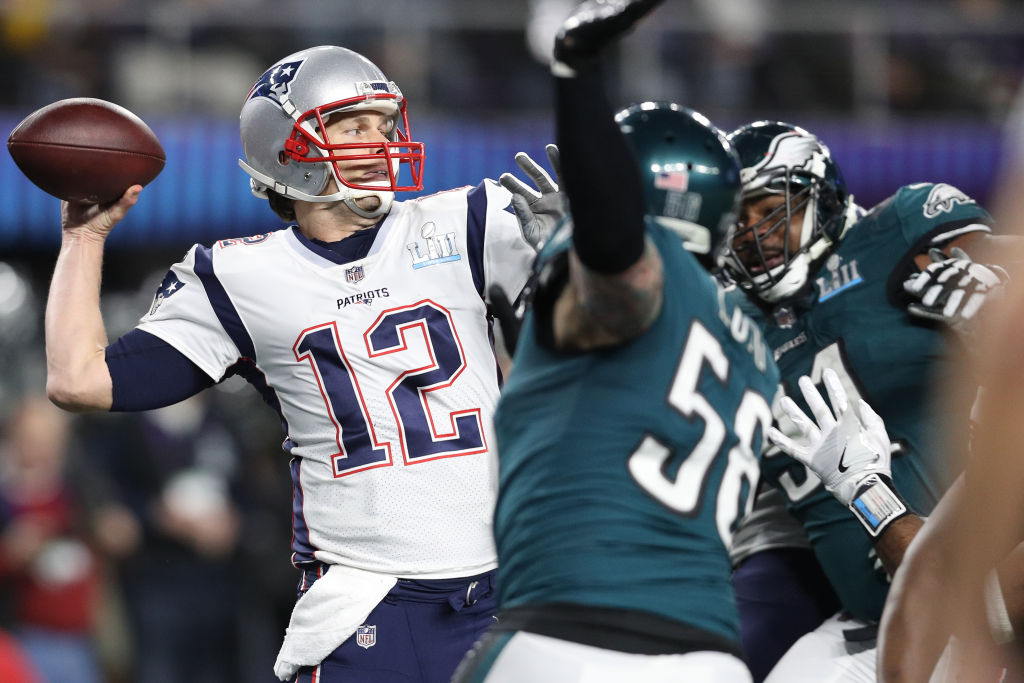 Location: Gillette Stadium, Foxborough, MA
The Patriots may not use a fancy practice facility outside the practice fields at Gillette Stadium to host their training camp, but that doesn't mean they don't provide a full fan experience for the Pats faithful in attendance. In addition to getting a first look at Tom Brady and Company before preseason gets underway, fans can engage in activities and photo ops with Patriots alumni — in addition to having access to plenty of dining options that knock many training camp concessions out of the water.
Next: Down in the Southern suburbs …
22. New Orleans Saints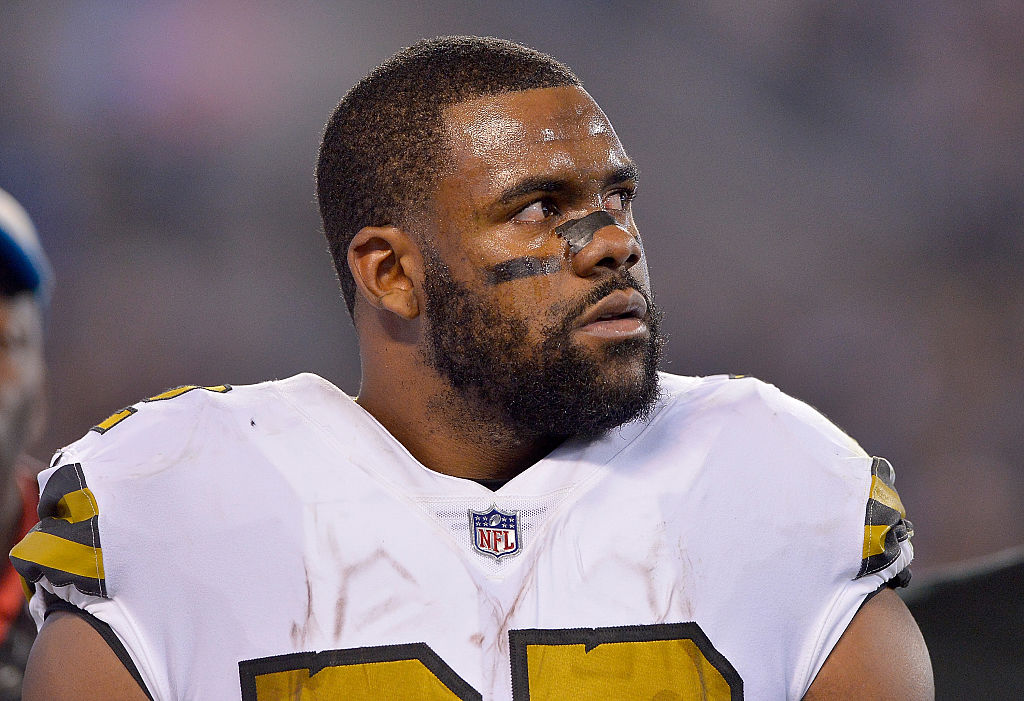 Location: New Orleans Saints Training Facility, Metairie, LA
After a few years holding camp at The Greenbrier — where the Texans are currently holding camp — the Saints keep things more local by hosting it in the New Orleans suburb of Metairie. As Pro Football Focus reminds us, the Saints gave up a ton of capital in this year's draft to add Marcus Davenport to their roster. All eyes will be on the rookie to see if he's NFL ready, even at the start of camp.
Next: Heading back up the Eastern seaboard …
23. New York Giants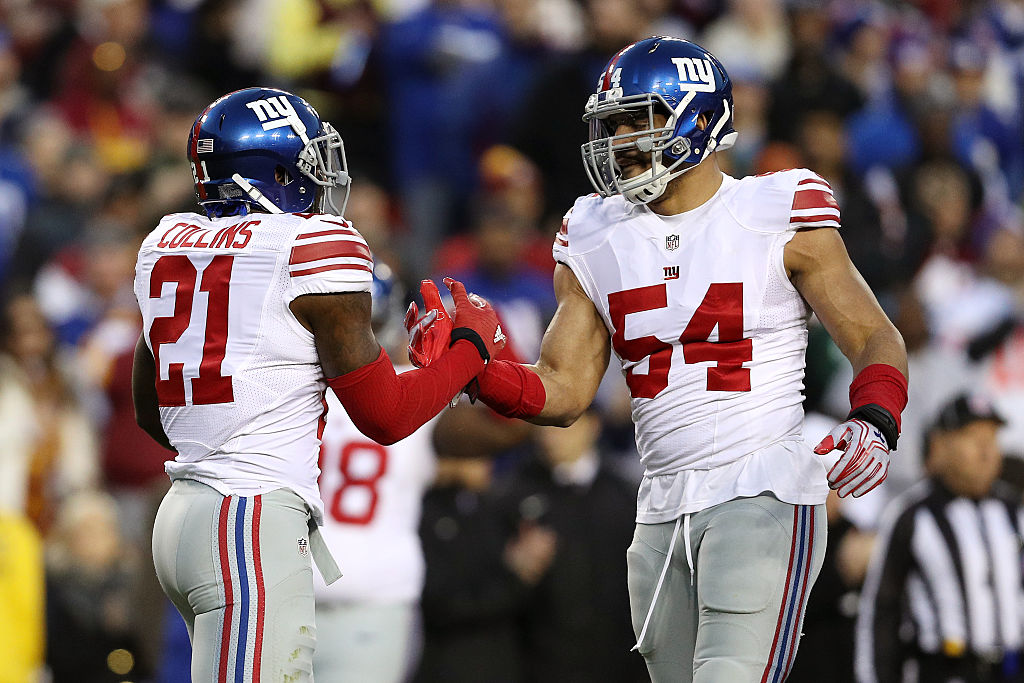 Location: Quest Diagnostics Training Center, East Rutherford, NJ
The Giants are another team that has a ton of questions that need to be answered as their camp gets underway. (Many of them revolving around how the offense is going to look this season, and who is going to fill in big contributing roles.) Hopefully, fans will get some of those questions answered at the nine practices open to the public. Well, as long as the weather holds up — SB Nation says inclement weather may force the team to practice indoors, at which point the practice would become closed to the public.
Next: About a half hour drive inland …
24. New York Jets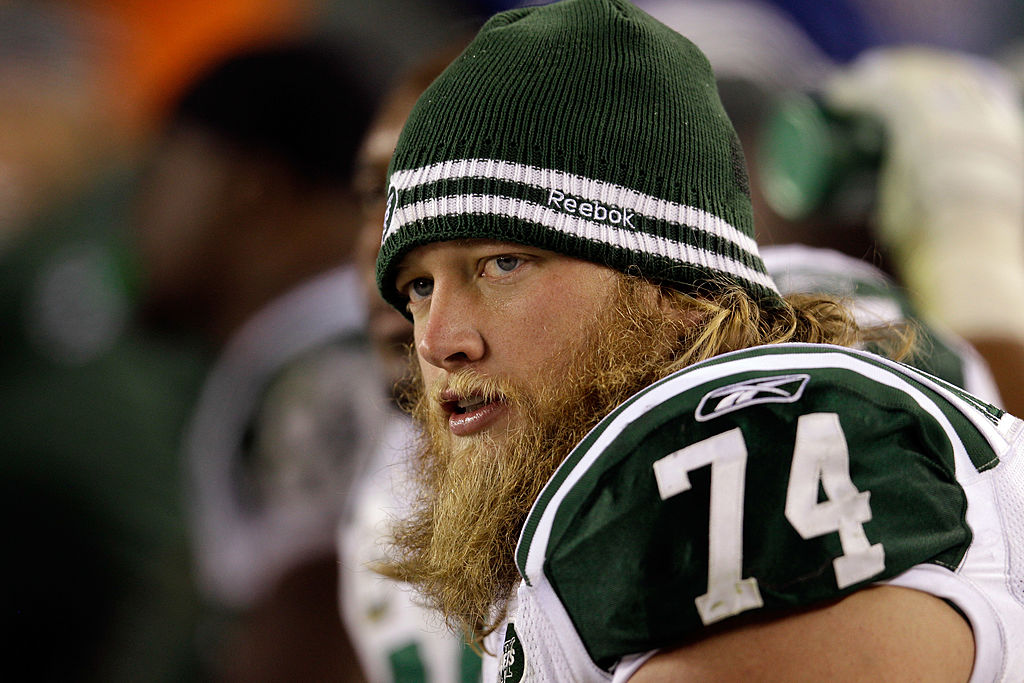 Location: Atlantic Health Training Center, Florham Park, NJ
The drama has already been sparked at Jets camp as quarterback Sam Darnold failed to report to Atlantic Health Training Center with the rest of the rookies. Darnold reportedly doesn't want to join the team until his contract with the Jets is finalized. But as the Sporting News points out, the third overall pick in their year's draft can't afford to miss camp time as he tries to compete for playing time.
Next: Out in wine country …
25. Oakland Raiders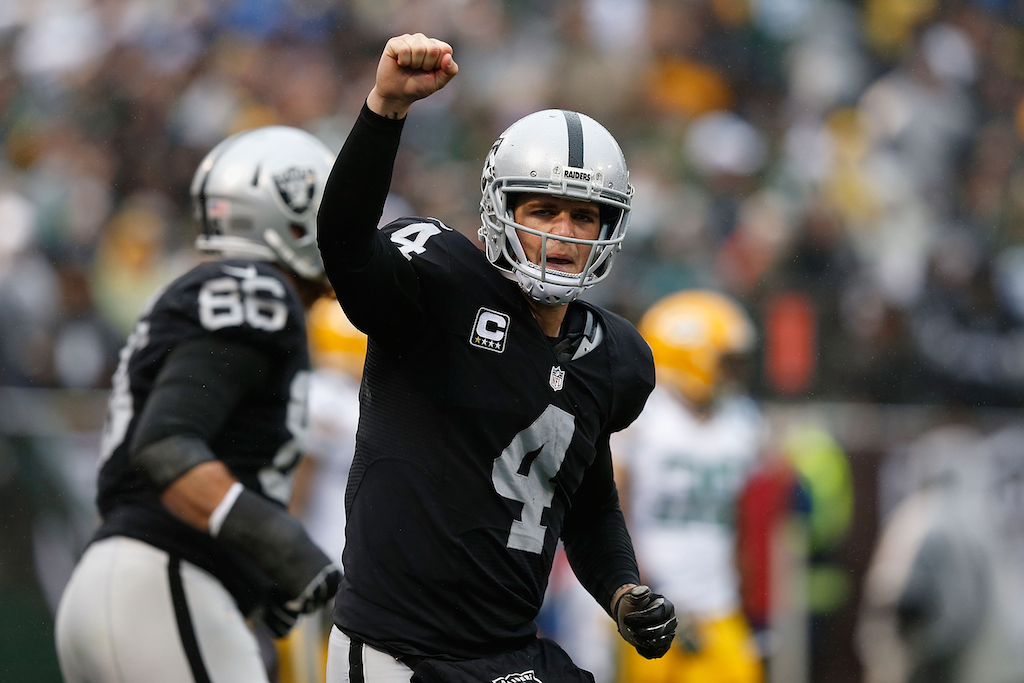 Location: Napa Valley Marriott, Napa, CA
The Silver and Black continue their tradition of holding training camp in Napa — a couple hours north of their Bay Area home. (Well, at least, their home until they move to Las Vegas.) The biggest storyline here, of course, is that Jon Gruden is returning to the sidelines to call the plays for the Raiders like he did 1998-2001. Fans will no doubt be looking for early indicators at camp of how Derek Carr and Company will compete with Chucky at the helm.
Next: As for the Super Bowl champs …
26. Philadelphia Eagles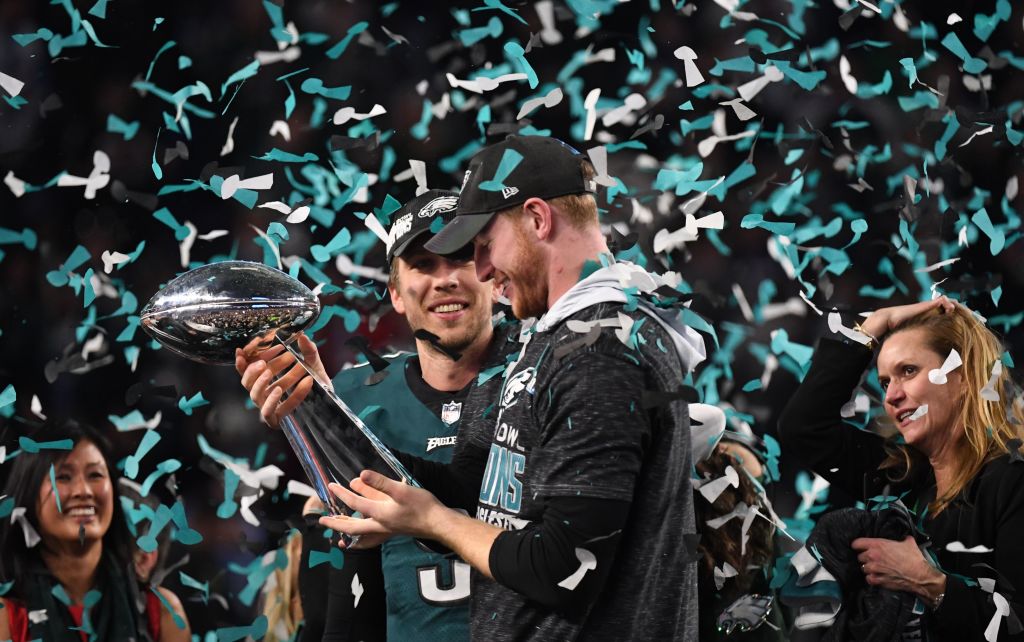 Location: NovaCare Complex, Philadelphia, PA
The reigning Super Bowl champs are getting back to business at their practice facility in Philadelphia. (Which was reportedly spruced up to honor the team's Super Bowl win behind and Nick Foles as well as Carson Wentz's strong seasons.) Speaking of Wentz, fans attending open practice at NovaCare — or the two open practices at Lincoln Financial Field — will want to keep an eye on the quarterback. Even if he starts out camp on the PUP list, it will likely be a cautious move to ease him back into playing after the season-ending knee injury he sustained.
Next: On the other side of Pennsylvania …
27. Pittsburgh Steelers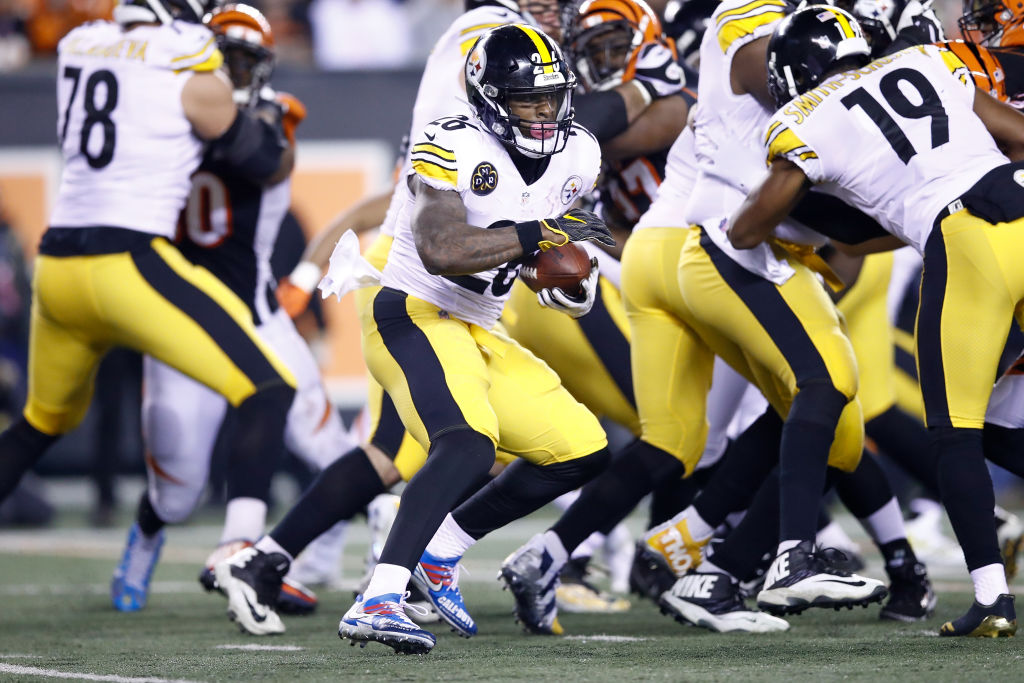 Location: Saint Vincent College, Latrobe, PA
Unfortunately for Steelers fans, there wasn't an open practice happening when wide receiver Antonio Brown showed up to camp in a helicopter. But they'll be missing little else, as the Steelers will have a whopping 16 practices open to the public at the Saint Vincent College campus, about an hour outside of Pittsburgh. Fans surely hope practices will feature a lot of work on defense — an aspect of Pittsburgh's game that failed them in the playoffs last season.
Next: Back out on the West Coast …
28. San Francisco 49ers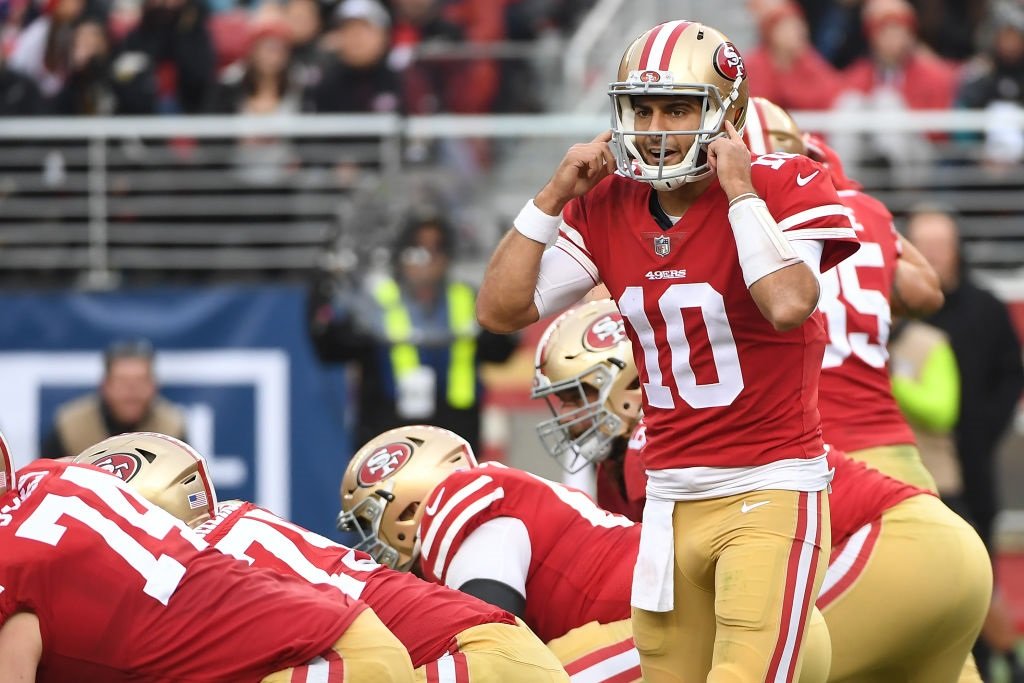 Location: SAP Performance Facility, Santa Clara, CA
The Niners' training facility in Santa Clara is going to be buzzing during training camp with the anticipation of Jimmy Garoppolo gearing up to start his first full season with the team, and with the questions surrounding how Richard Sherman is going to fit in with the Red and Gold. Fans can get their first looks at both players and more at the Niners' 10 open practices, all held at SAP Performance Center. (In previous years, the team has held at least one practice at Kezar Stadium in San Francisco.)
Next: As for Sherman's old team …
29. Seattle Seahawks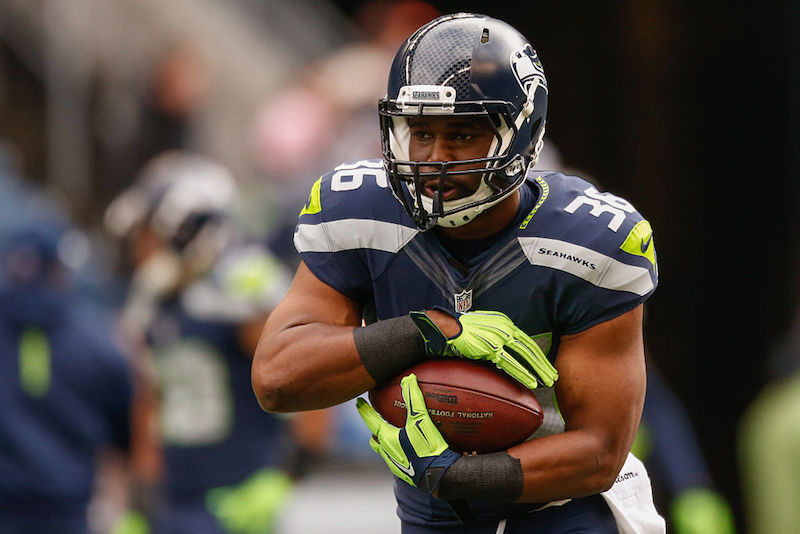 Location: Virginia Mason Athletic Center, Renton, WA
Sure, there's no parking at Virginia Mason Athletic Center and fans will have to shuttle in to see any of the Seahawks' 13 open practices. But once fans get there, they will be treated to their first taste of football ahead of the season. And hopefully, they'll be able to keep their minds off the drama surrounding safety Earl Thomas not showing up to camp until he gets a contract extension.
Next: Down to Florida one last time …
30. Tampa Bay Buccaneers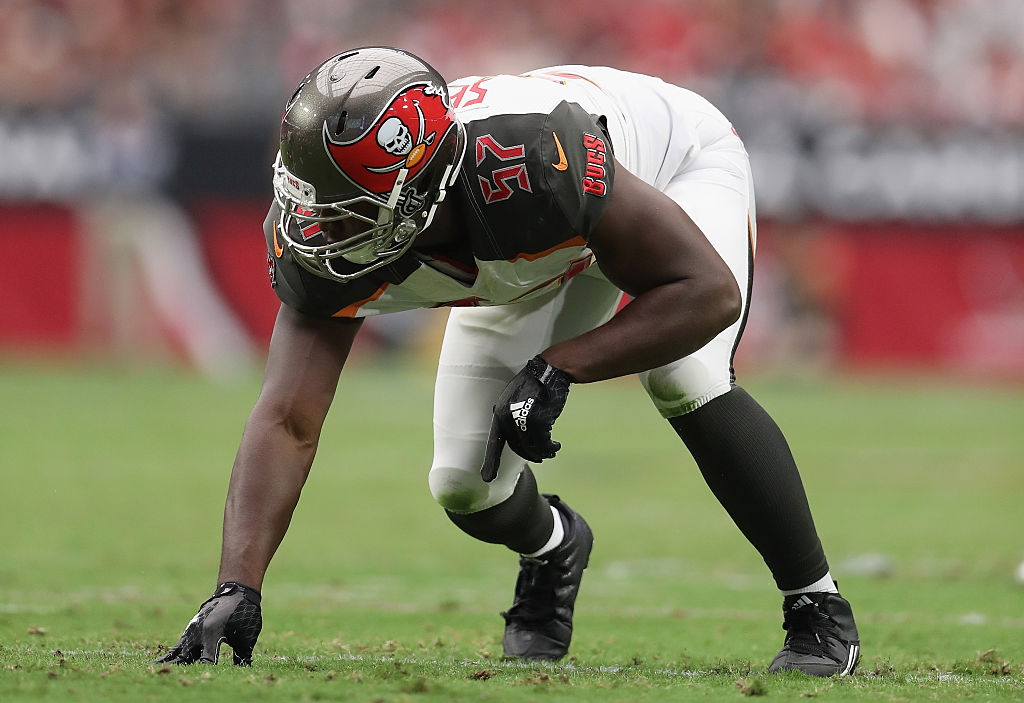 Location: One Buccaneer Place, Tampa, FL
The Buccaneers are shaking up the training camp experience for fans this year, holding practices on fields both inside and outside of their practice facility in Tampa. Fans will likely be the most focused on quarterback Ryan Fitzpatrick, who will start the first three games of the season while Jameis Winston serves his three-game suspension. If Fitzpatrick has a hot start, the QB situation for the Bucs could get very interesting.
Next: Over in Music City …
31. Tennessee Titans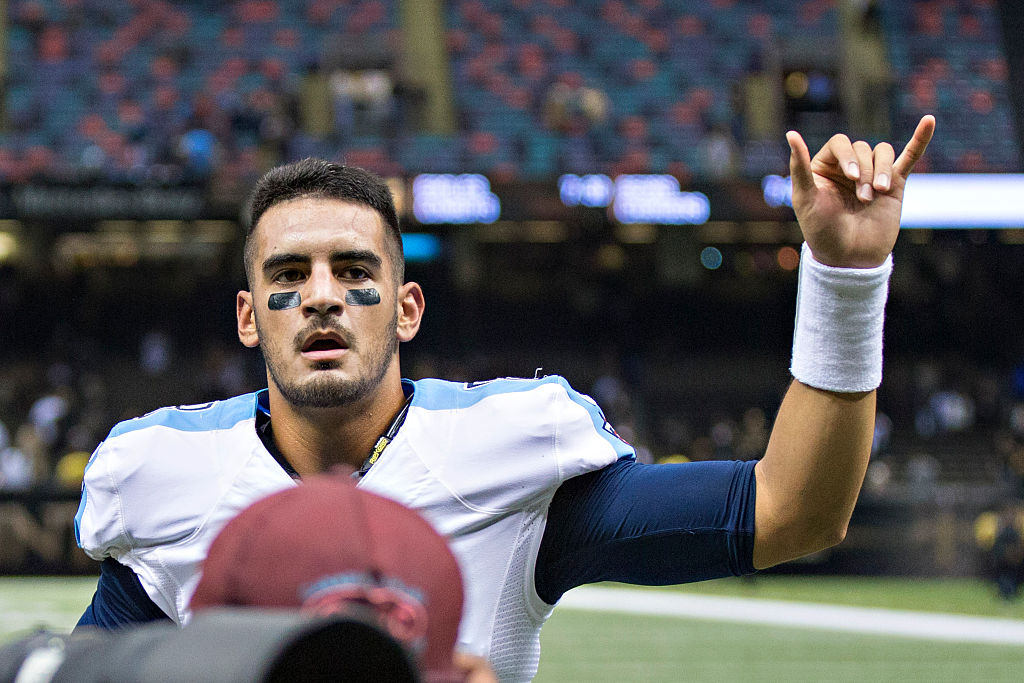 Location: Saint Thomas Sports Park, Nashville, TN
Moving on from the hoopla surrounding Kevin Dodd's release from the team, the Titans are ready to get training camp underway. Open practices are free for fans to attend — free admission, free parking, even free water. Those who want to see Marcus Mariota gear up for the preseason but don't want to sit out in the heat can attend one of the two night practices that will be held at different locations.
Next: Last but not least …
32. Washington Redskins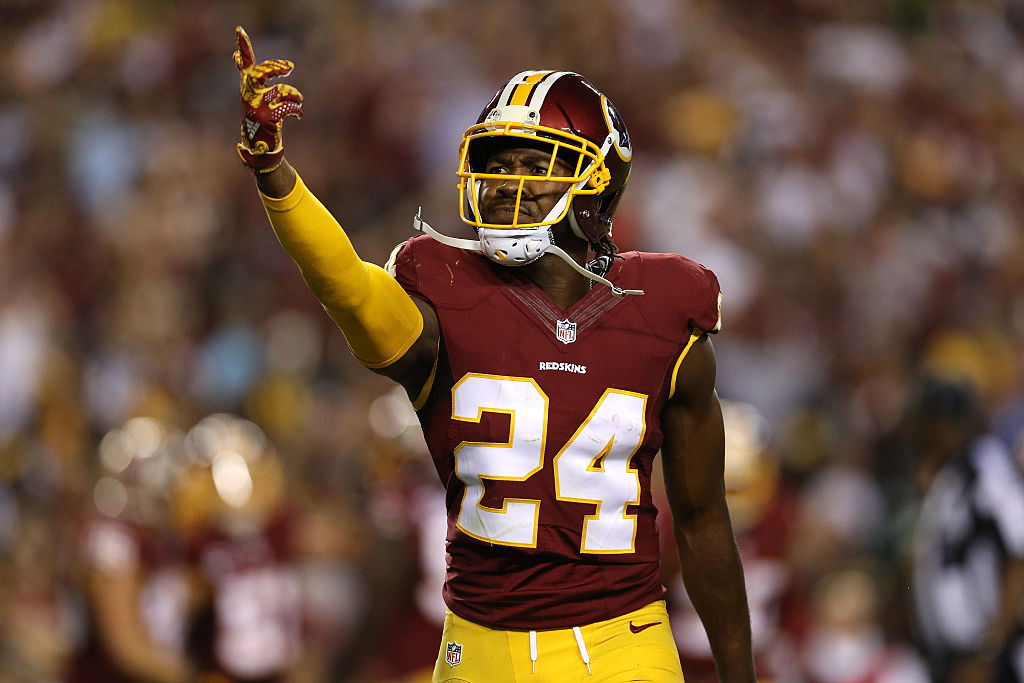 Location: Bon Secours Washington Redskins Training Center, Richmond, VA
Redskins training camp is already off to a wild start, although likely not the kind of start the team wants. Washington will be missing young cornerback Josh Holsey for the start of camp because a table reportedly fell on his foot. The team reportedly has high expectations for Holsey headed into the 2018 campaign, and they'll want him on the field at Bon Secours as soon as possible.