Here's Who Vegas is Picking to Lead the NFL in Passing Yards
It has been said a time or two that you can bet on anything in Las Vegas, Nevada. When it comes to the National Football League, prop bets are a popular and unique way to wager on anything from player statistics to which players will win postseason awards. The prop bets leading up to and during the Super Bowl garner the most attention, but there are also several interesting prop bets that are available prior to and during the regular season. One of the more popular has to be "which NFL quarterback will lead the league in passing yards in 2015?" The odds that are available for this bet are a direct reflection of how the oddsmakers in Las Vegas see the passing yardage totals for every quarterback in the league playing out in 2015. Here is a look at Vegas' top five contenders to finish the 2015 NFL season with the most passing yards.
5.  Drew Brees, New Orleans Saints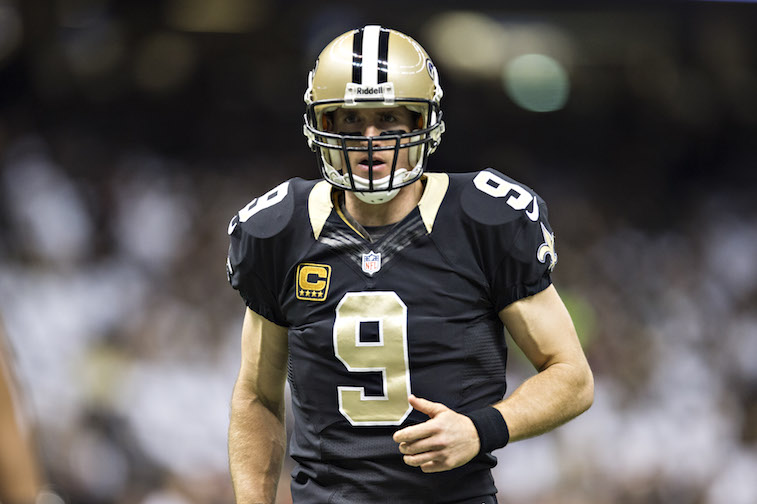 Odds:  +900
Bree led the league in passing yards in 2014, but will be without All-Pro tight end Jimmy Graham, who was his favorite target last season, in 2015. Given the pass-heavy nature of the Saints' offense, you can safely assume that Brees will again be near the top of the league when it comes to passing yards. However, given the Saints' lack of elite talent at the pass-catching positions, we don't see Brees repeating as the NFL's passing yardage champion.
4.  (tie) Ben Roethlisberger, Pittsburgh Steelers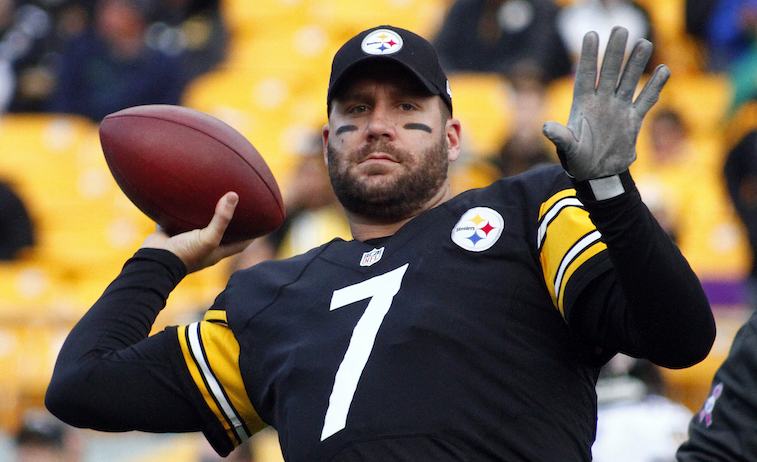 Odds:  +700
Roethlisberger has the potential to have a huge statistical season in 2015. He has arguably the league's best wide receiver to throw to in Antonio Brown in addition two up-and-coming standouts in Markus Wheaton and Martinis Bryant. The only thing that can keep Roethlisberger from contending for the league's passing yardage title is an injury or the very real possibility of running back Le'Veon Bell becoming the focal point of the team's offense.
4. (tie)  Peyton Manning, Denver Broncos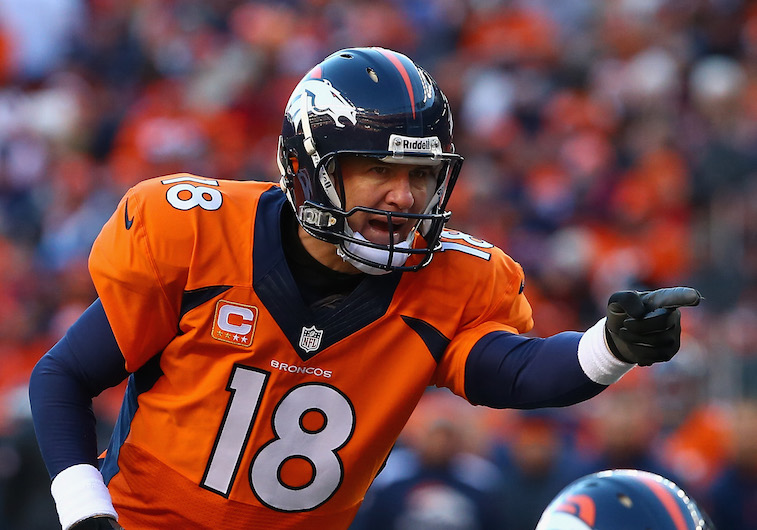 Odds:  +700
Peyton Manning is still the Broncos quarterback, but a lot has changed in Denver. The team will be playing for a new head coach in Gary Kubiak who has always been strongly committed to establishing a solid rushing attack. Kubiak has said that the Denver coaching staff will build their new offense around Manning, and the team does have one of the best wide receiver duos in the league in Demaryius Thomas and Emmanuel Sanders. However, it's still hard to believe that a Kubiak-coached team will not have a run-first approach on offense. We are fully expecting Manning to have another All-Pro caliber season this year, but he is far from a slam-dunk choice to lead the league in passing yards in 2015.
2.  Aaron Rodgers, Green Bay Packers
Odds:  +400
Rodgers is the reigning NFL MVP, and the best offensive player in the league. With the league's best wide receiving corps, the 31-year-old Rodgers is primed to have another outstanding season again in 2015. Despite what the Vegas odds may say, Rodgers is our favorite to throw for the most passing yards in the NFL this season.
1.  Andrew Luck, Indianapolis Colts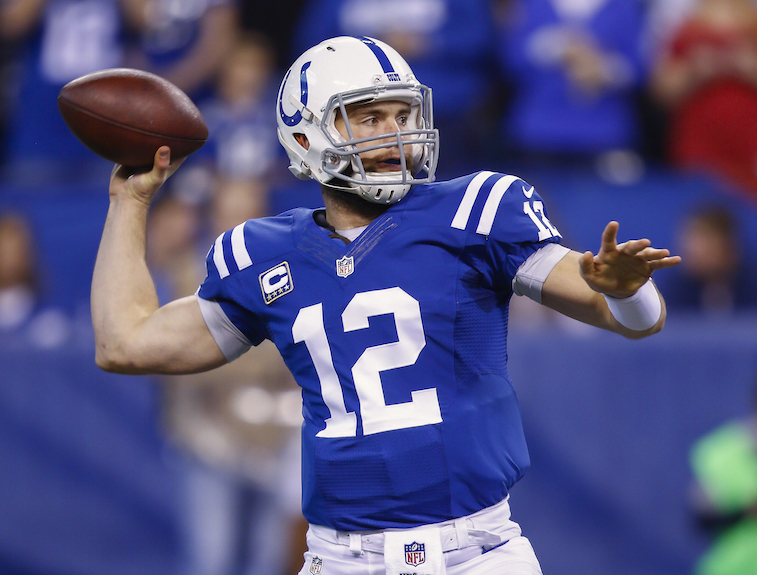 Odds:  +350
Everything is lined up perfectly for Luck to have a monster season in 2015. We already know that the Colts are going to throw the ball all over the field, as Luck has averaged close to 40 pass attempts per game over the course of his three-year NFL career. What's different this year, though, is the fact that the 25-year-old quarterback has an excellent group of wide receivers that goes five-deep in T.Y. Hilton, Andre Johnson, Donte Moncrief, Phillip Dorsett, and Duron Carter, and two solid tight ends in Dwayne Allen and Coby Fleener. If the Colts' offensive line can keep Luck upright, we have no doubts that he will put up huge numbers in 2015.
All odds courtesy of Bovada.lv. All statistics courtesy of Pro-Football-Reference.