Who Vegas Picks as Most Likely to Win NBA Rookie of the Year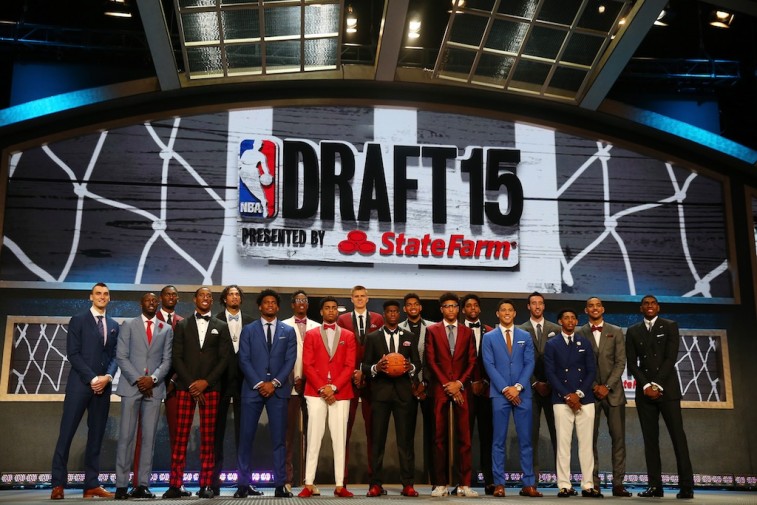 The NBA is where amazing happens. It just doesn't necessarily happen overnight.
For prospects entering their first season in the National Basketball Association, making the league itself is a dream come true. You don't get to this point by accident. It doesn't work that way. Any player who's fortunate enough to don an NBA jersey has earned it. But making it to the league is only the first step, proving you belong is an entirely different story.
The National Basketball Association is the big-boy league. These are the best players on the planet and they have no interest in making it easy for the next crop of talented youngsters. It won't take long before the newbies realize they've entered into a world of basketball the likes of which they've never experienced before.The game is faster and more physical, the opposition is stronger, smarter, and quicker on their feet; nothing will be given to these fresh faces. They'll have to work harder to prove they belong and they'll have to earn a place in this league.
But as the season progresses, some of these first years will begin to separate themselves from the pack. The transition will become smoother; the game will start to slow down a bit. These individuals, although young, will begin to show the chops needed to compete at this level. And in doing so, will put themselves in prime position to take home the Rookie of the Year award.
The 2015-16 season has yet to begin, but already a few of these rookies have begun to turn some heads. That's what happens when you take full advantage of the Summer League. And like most everything else in the world of sports, Sin City can't help but put out odds on who it believes will end up finishing at the head of the class by the time the season is over.
Therefore, using the numbers provided by Sportsbook.ag, here's who Vegas is picking to win NBA Rookie of the Year.
5. Stanley Johnson, Detroit Pistons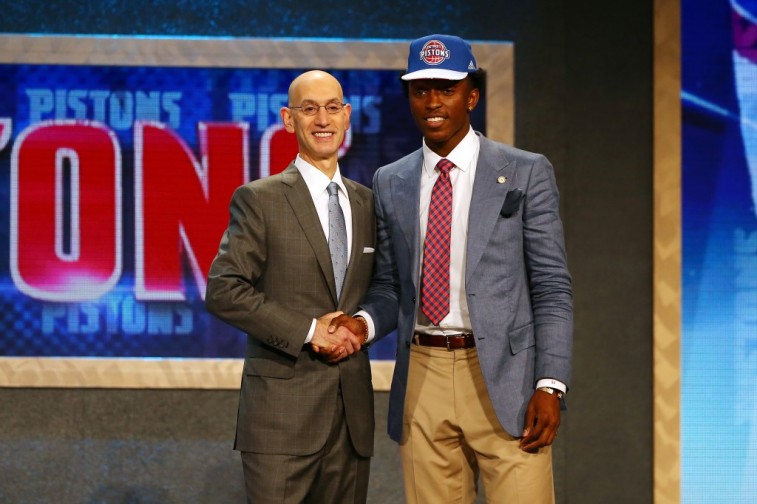 The Detroit Pistons knew they were getting a versatile, two-way wing when they chose to take Stanley Johnson with the eighth overall pick in the draft. We're just not sure they realized how quickly he'd be able to adapt to the demands of the next level. In five contests, the 6-foot-7 small forward was the fourth leading scorer in the Orlando Summer League, putting up 16.2 points per game. In addition, he grabbed 6.8 boards a game and shot 57.7% from the field. We have a feeling he's only going to get better.
4. D'Angelo Russell, Los Angeles Lakers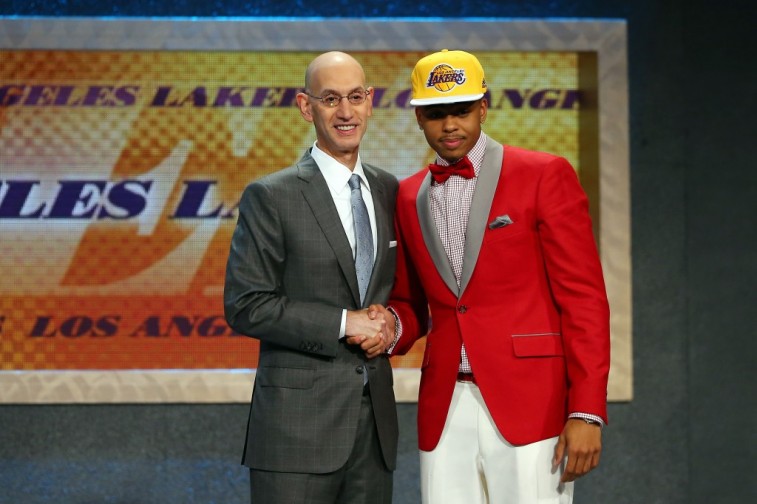 If we learned anything from D'Angelo Russell's Summer League showing, it's that it will take the new Laker some time to adjust to playing in the NBA. He has a sweet stroke and his court vision is well ahead of the curve for a player his age, but he was more or less inconsistent during his five summer league games in Vegas. His stat line of 11.8 points, 5.2 rebonds, and 3.2 assists per game was fairly average. However, those numbers are not as disconcerting as his 11.8% shooting from three point range, to go along with his 5.2 turnovers a night. He may struggle in the beginning, but the No. 2 overall pick will eventually put it all together. When that time arrives, we could very well be looking at the second coming of Showtime in Los Angeles.
3. Karl-Anthony Towns, Minnesota Timberwolves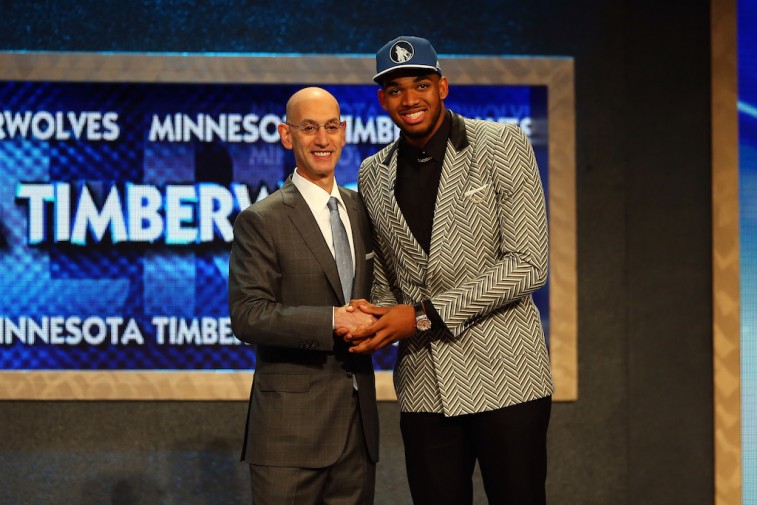 The beautiful thing about a player like Karl-Anthony Towns is that he can do it all. He can play in the post, knock down the jumper, pass the rock, and prevent buckets on the defensive end. When you watch the former Kentucky Wildcat on the floor, you see a complete basketball player who hasn't even scratched the surface of what he's capable of. In five Summer League games, the 6-foot-11 forward-center averaged 12.8 points, 7.2 rebounds, and 1.8 blocks in 31.2 minutes. We could be witnessing the beginning of something truly special. We only hope the Minnesota Timberwolves don't find a way to mess this one up.
1. Jahlil Okafor, Philadelphia 76ers (Tie)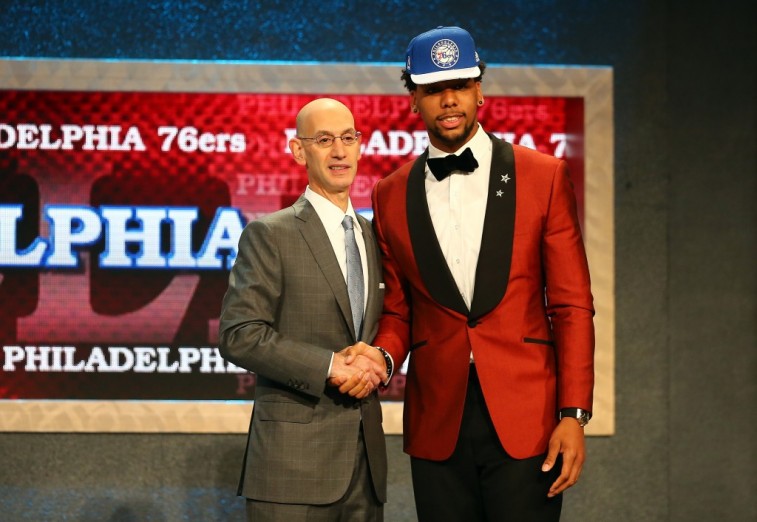 Jahlil Okafor showed why many considered him to be the most polished big man to come out of college in years. He played in both the Utah and Vegas Summer Leagues, and displayed a sweet array of offensive post-up moves each and every night. For a guy his size — 6-foot-11, 270 pounds — it's remarkable how soft his hands are and how fluid his footwork is. Okafor will still need to improve his defense and free throw shooting, but with his combined averages of 15.8 points and 8.4 rebounds a game, we have to believe the Philadelphia 76ers are thrilled with what they've seen out of Big Jah so far.
1. Emmanuel Mudiay, Denver Nuggets (Tie)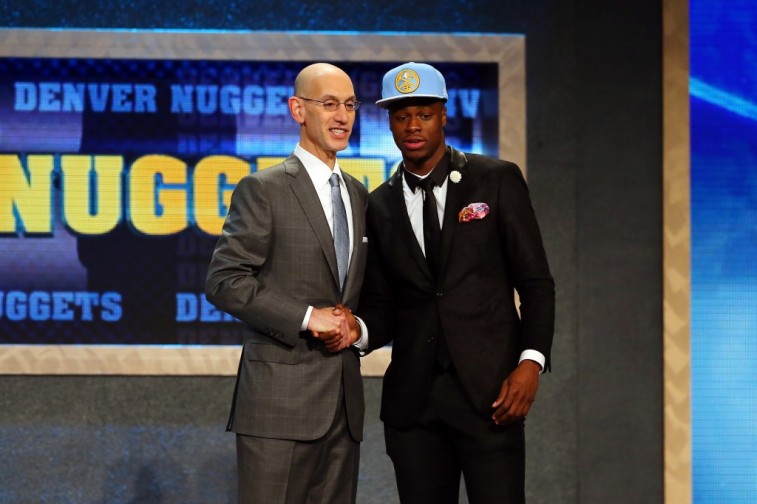 Despite being considered one of the top two point guards in the 2015 draft, there was still some hesitation when it came to Emmanuel Mudiay. Even with his undeniable athleticism and ideal 6-foot-5 frame, the fact he opted to skip college and play a year of pro ball in China, left some folks on the fence.But when he dropped to the Denver Nuggets at No. 7, we couldn't help but call it one of the biggest steals of the draft; based on his play during the Summer League, we were right — Mudiay averaged 12.0 points, 3.5 rebounds, and 5.8 assists per game.  He showed great poise and confidence on the floor and seemed entirely comfortable with this level of play. If this translates over to the 2015-16 season, Emmanuel Mudiay may find himself taking home some sweet hardware.
Odds are courtesy of Sportsbook.ag.
All statistics are courtesy of Basketball-Reference.com and NBA.com.