Here's Who Vegas Is Picking to Win the 2015 Mens US Open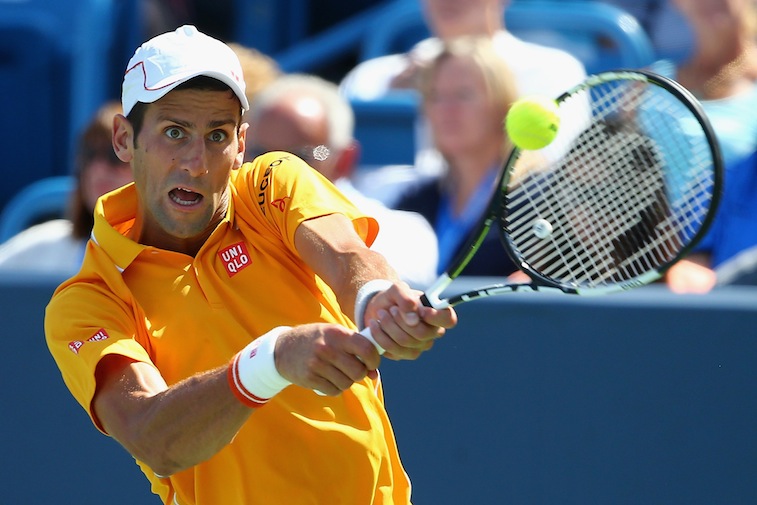 As far as top-tier sporting events go, the US Open is right up there. The final grand slam of the tennis season is no joke. The best of the best flock to Flushing Meadow for a chance at immortality. And we — the fans — can't help but watch with jubilation.
We live in a fantastic era of men's tennis. While it's fair to say there's one individual who presently stands above the rest, there is no denying the parity within the sport. With a handful of talented individuals sitting toward the top of the rankings, any one of them — under the right conditions — has what he takes to win on the biggest stage. And if they're hoping to make a lasting mark on the 2015 season, now would be the time to do it.
On Monday, the 2015 US Open gets underway, and we're not entirely sure who's going to come out victorious. Of course, that's never stopped the good folks in Sin City from making their very own prediction. For some players, the odds are in their favor. For others, not so much. Either way, if you're looking to back the right star, we've got you covered. With that, here's a look at who Vegas is picking to win the 2015 mens US Open.
5. Rafael Nadal (Tie)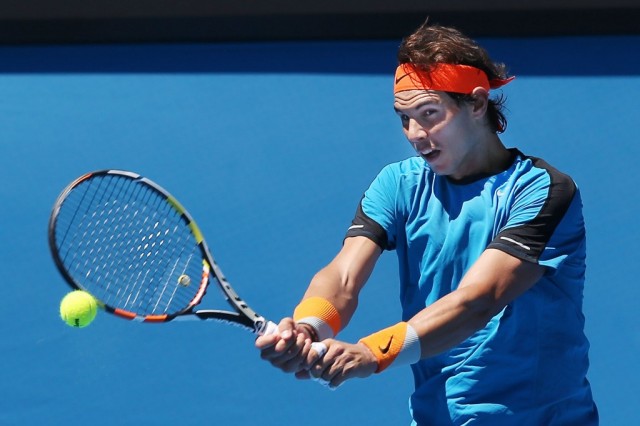 Compared to his usual standards, the 2015 season has been a major disappointment for Rafael Nadal. He enters the US Open as the No. 8 player in the world, having won just three tournaments and boasting a 42-14 record this season. Despite his struggles this past year, the 14-time Grand Slam champion remains optimistic heading into the 2015 US Open.
5. Kei Nishikori (Tie)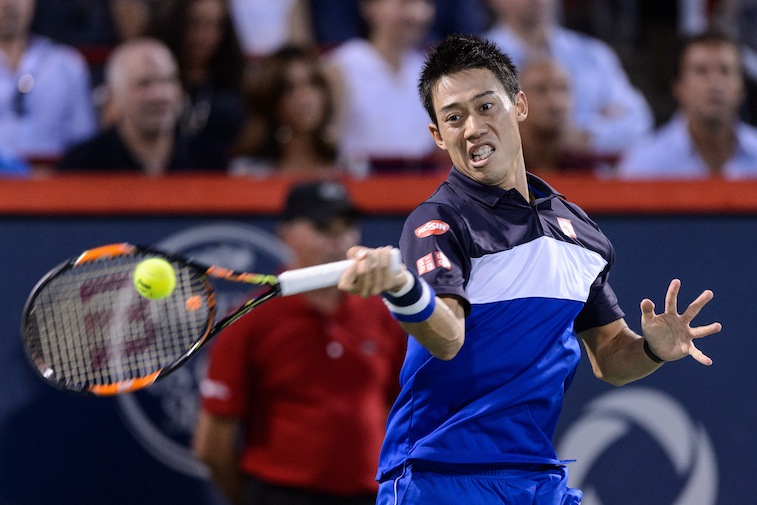 Kei Nishikori may have surprised folks by reaching the finals of the 2014 US Open, but don't expect the 25-year-old to sneak up on anyone this time around. Nishikori has won three tournaments in 2015, and is currently ranked No. 4 in the world. He already knows what it takes to make a run at Flushing Meadows. Now we'll see if the kid has what it takes to get over that last hurdle and capture his first career grand slam.
4. Stan Wawrinka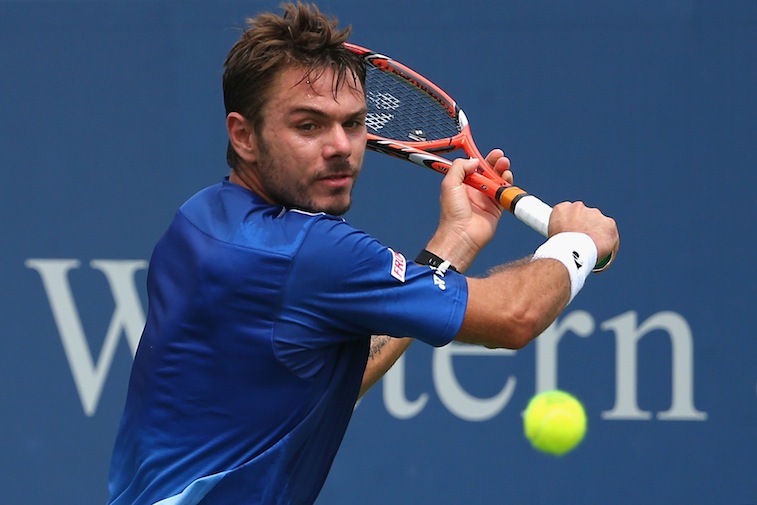 Having already won the 2015 French Open, Stan Wawrinka is looking to keep adding grand slam titles to his growing résumé.  He currently holds the No. 5 ranking in tennis, and boasts the confidence and strength necessary to topple any of the game's great competitors. If he can take home the 2015 US Open, it should go a long way toward making him recognizable for more than just his appearance in ESPN The Magazine's The Body Issue.
3. Roger Federer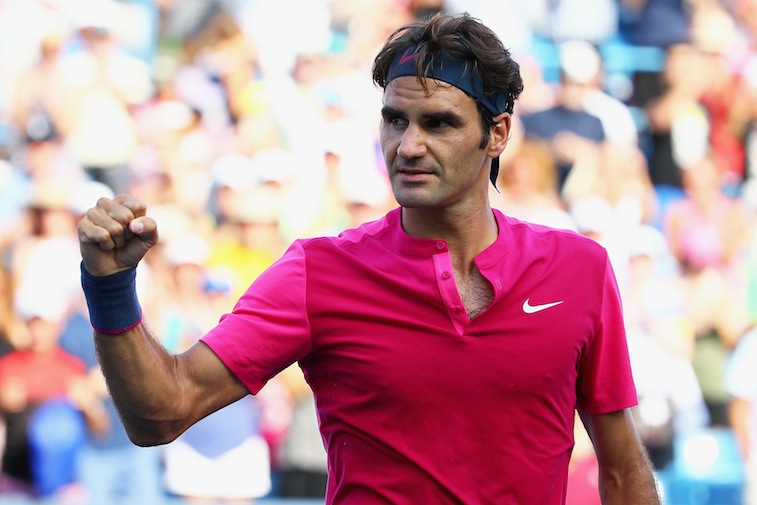 Despite his No. 2 world ranking, Vegas is only giving Roger Federer the third best odds to win the 2015 US Open. Considering he hasn't won a grand slam since Wimbledon back in 2012, we can understand the reluctance to throw support behind the Swiss superstar. Still, lest not forget that at, 34 years years of age, Federer has still put together a 45-7 record in 2015. Perhaps the 17-time grand slam winner still has some magic left in him.
2. Andy Murray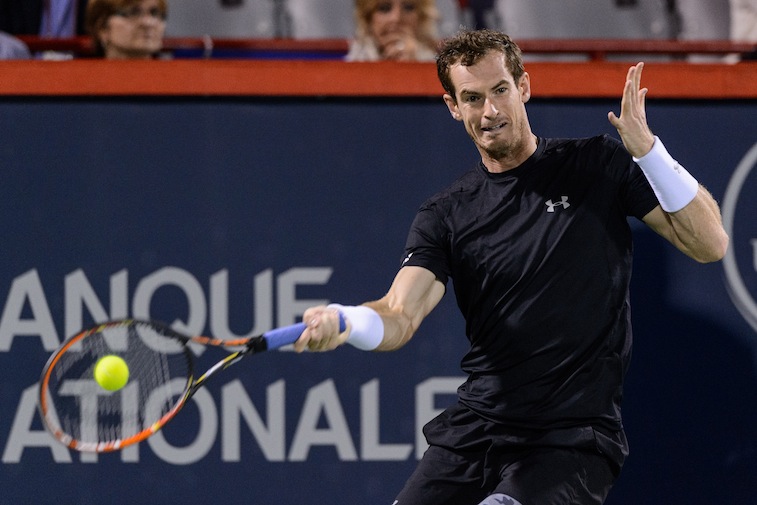 While he may be a spot lower in the world rankings — No. 3 — than the man who came before him on this list, Andy Murray finds himself with the second best odds to win at Flushing Meadows. Although it's been quite some time since he vanquished the field at Flushing Meadow, Murray has captured US Open glory in the past, winning a five-set thriller against the Djoker in 2012. Soon enough we'll know if he has what it takes to do it again.
1. Novak Djokovic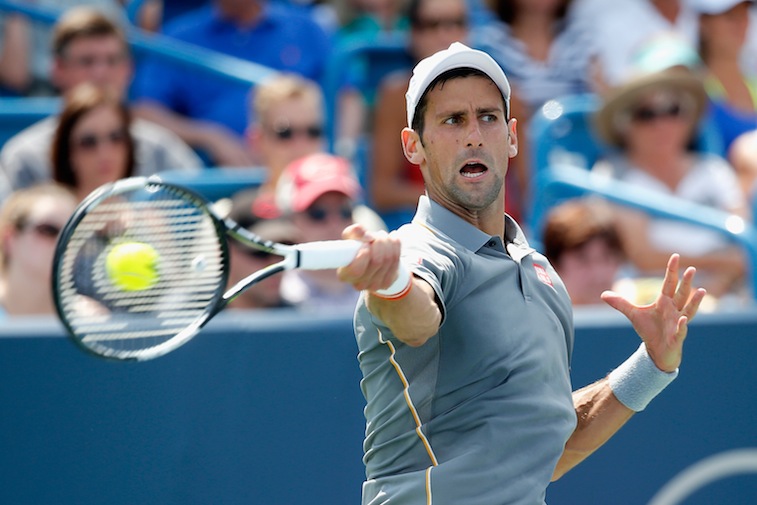 Novak Djokovic is the best player in all of tennis. At this point, it's not even close. He has a 56-5 record in 2015, won six titles — including the 2015 Australian Open and the 2015 Wimbledon — and is the No. 1 ranked player in the land. If he's physically fit and mentally on point, good luck trying to stop him. When Djokovic is firing on all cylinders, there's not a man out there who can beat him. Will he make it three for four in 2015 grand slams? Vegas seems to think so. We're not going to fight them on this one.
Odds courtesy of sportsbook.ag.
All statistics are courtesy of ATP World Tour.