Here's Who Vegas Is Picking to Win the 2017 Masters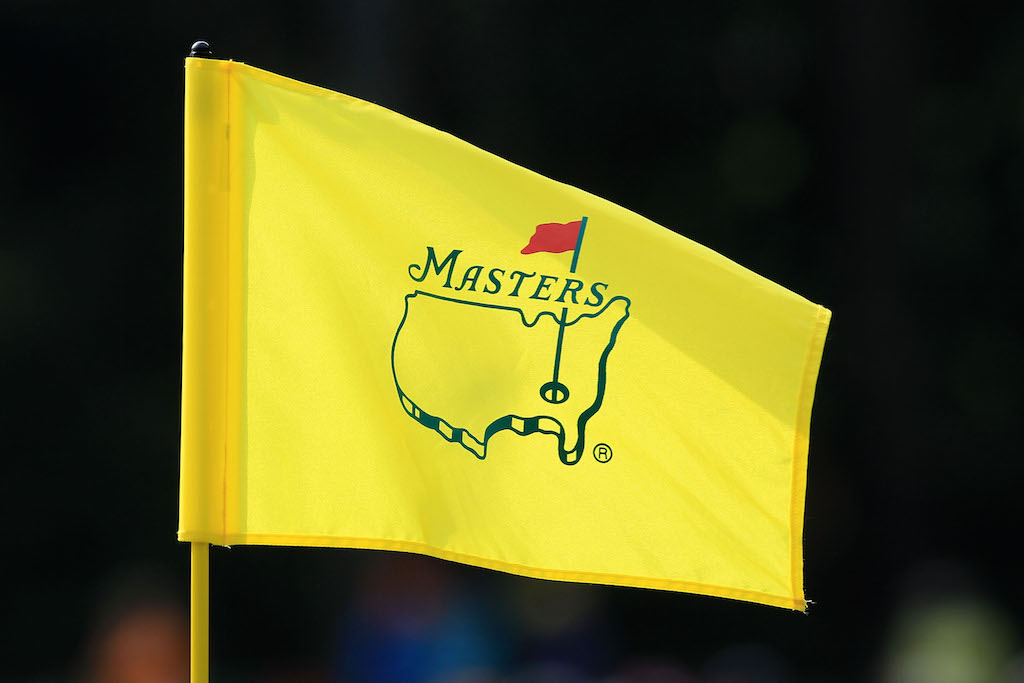 The Masters Tournament at Augusta National Golf Club is a "traditional unlike any other." It is easily one of the most popular sporting events of every calendar year (it is the first major tournament of the PGA Tour season), and it is played at arguably one of the most iconic, and exclusive, golf courses in the entire world.
The 2017 Masters will be the 81st playing of the invitation-only tournament. This year, play is scheduled to begin on Thursday, April 6, and come to an end on Sunday, April 9. Danny Willett will enter the tournament as the defending champion after his stunning win in 2016 over 2015 Masters champion Jordan Spieth. However, the oddsmakers in Las Vegas don't seem to like Willet's chances at repeating in 2017.
The 29-year-old out of England is currently sitting at +8000 (80-1) odds, which qualifies him as an extreme long shot to win a second consecutive green jacket in 2017. With that said, here are the 13 golfers with the best odds of winning the 2017 Masters according to the oddsmakers in Vegas.
10. (tie) Rickie Fowler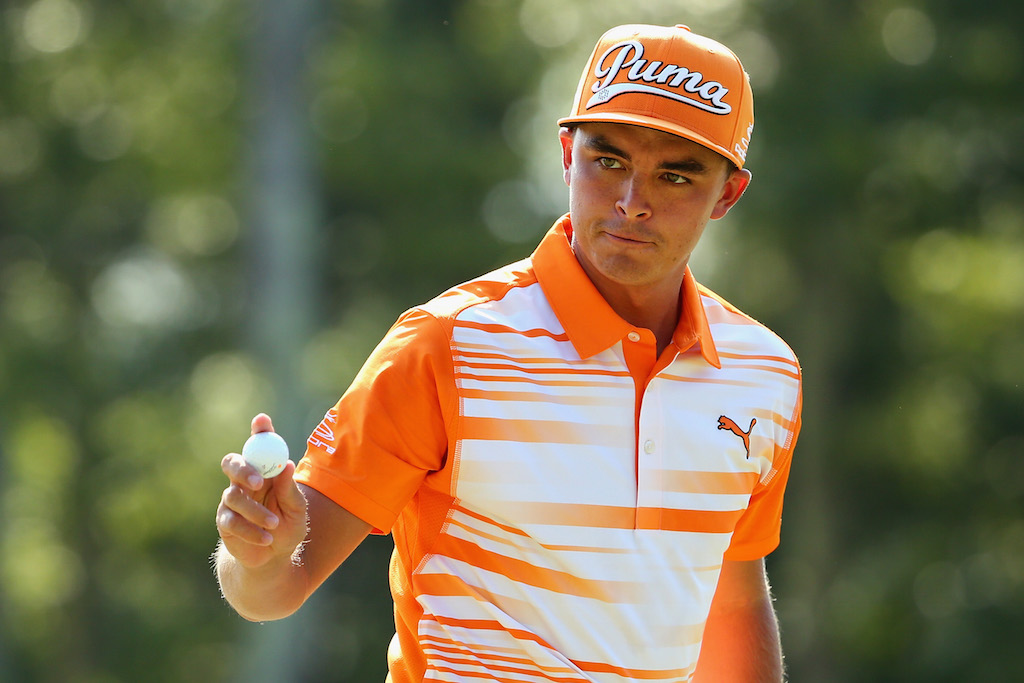 Odds: +3300 (33-1)
Rickie Fowler has his sights set on winning his first career major in 2017. The 28-year-old is undoubtedly one of the top golfers in the world (he is currently 14th in the Official World Golf Rankings), and is capable of winning any tournament he enters. His best finish at Augusta National came in 2014, when he finished in fifth place.
10. (tie) Patrick Reed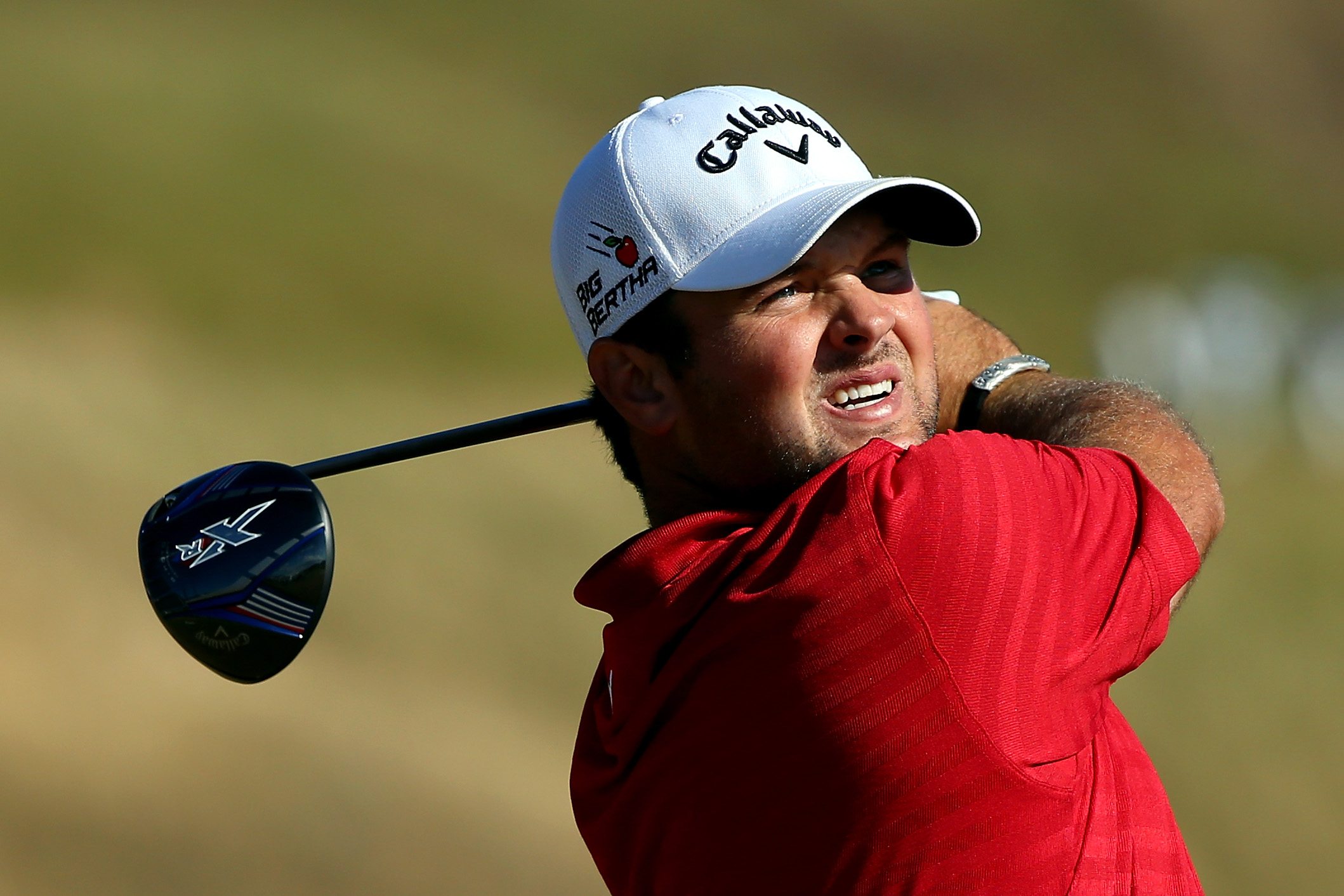 Odds: +3300 (33-1)
Golf fans may be surprised to find Patrick Reed on this list given his track record in major tournaments (his best finish was a tie for 12th at the 2016 Open Championship). Nonetheless, the Vegas oddsmakers clearly took notice of Reed's play during the 2016 Ryder Cup and give him a fighter's chance at winning a green jacket in 2017.
9. (tie) Justin Rose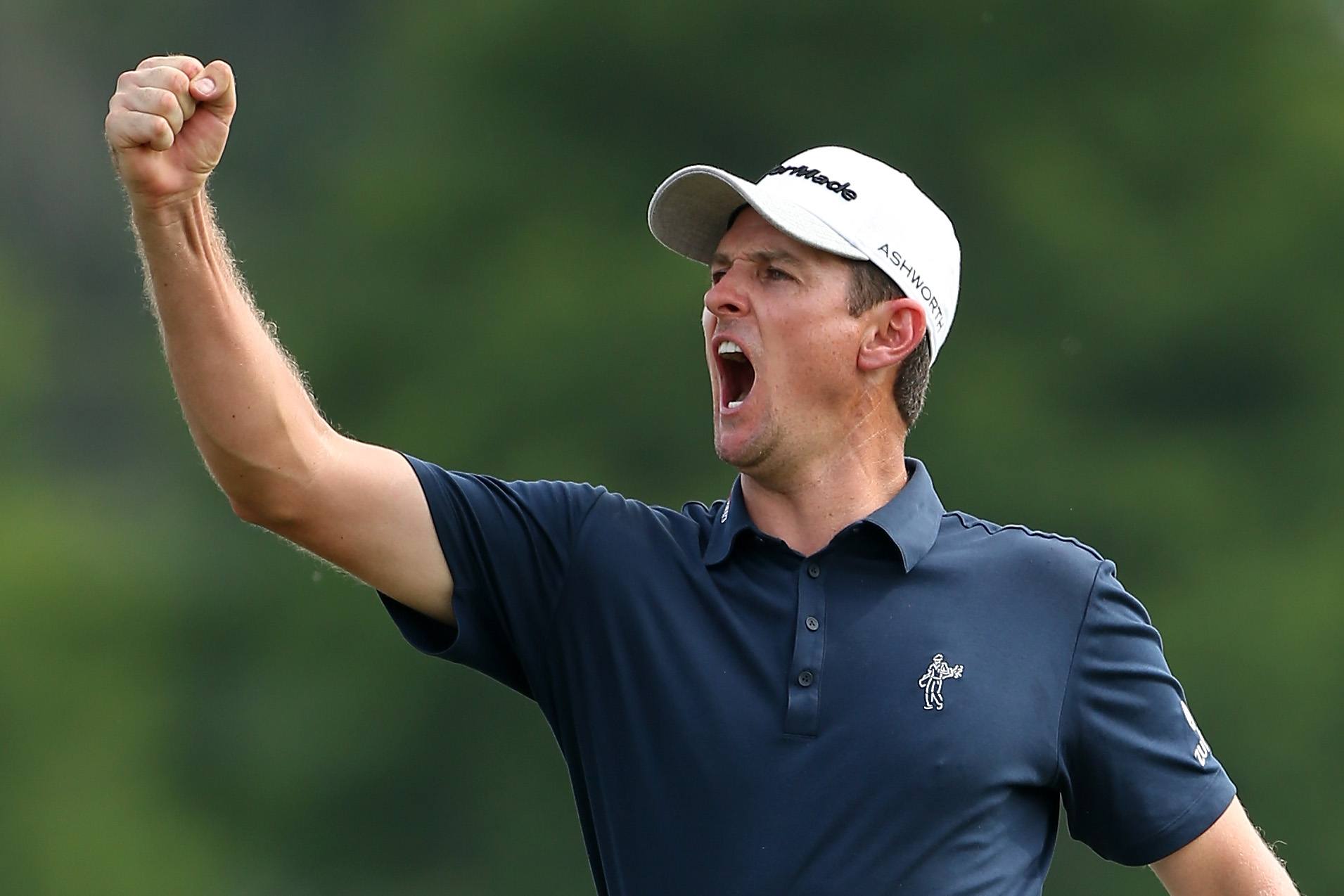 Odds: +2500 (25-1)
Justin Rose is playing excellent golf this year. In the four PGA Tour events he's entered, he has three top-10 finishes (all three were also top-five finishes), which leads to a No. 12 Official World Golf Ranking for the 36-year-old out of England. Rose's best showing at Augusta came in 2015 when he finished in second place behind Spieth.
9. (tie) Henrik Stenson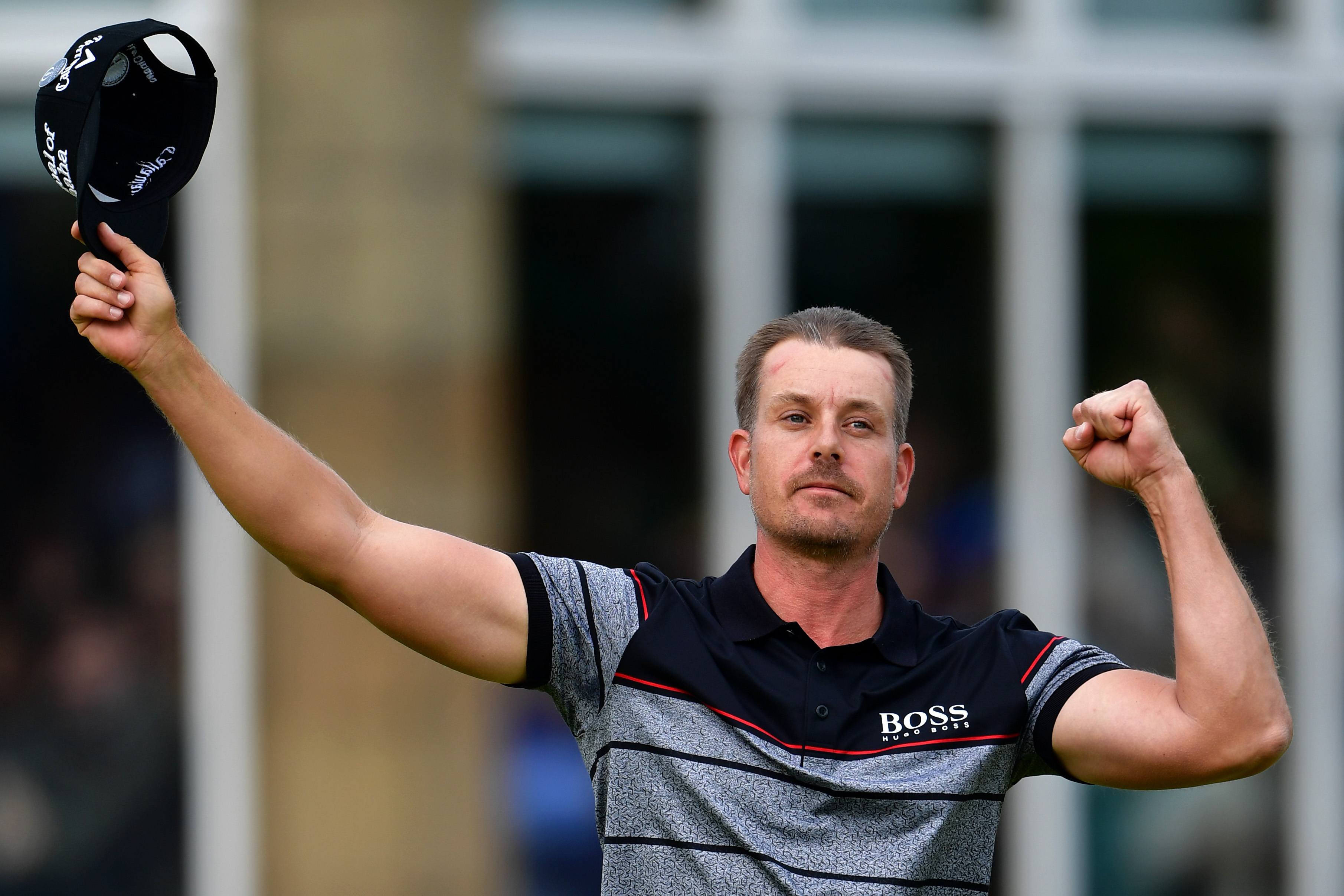 Odds: +2500 (25-1)
Henrik Stenson has been on a tear for the last year. The 40-year-old Swede ascended to No. 4 in the Official World Golf Rankings, and is in excellent shape to have his best career showing at Augusta this April (his previous best finish was a tie for 14th in 2014). In four tournaments in 2017, Stenson has four top-10 finishes and three top-five finishes.
9. (tie) Phil Mickelson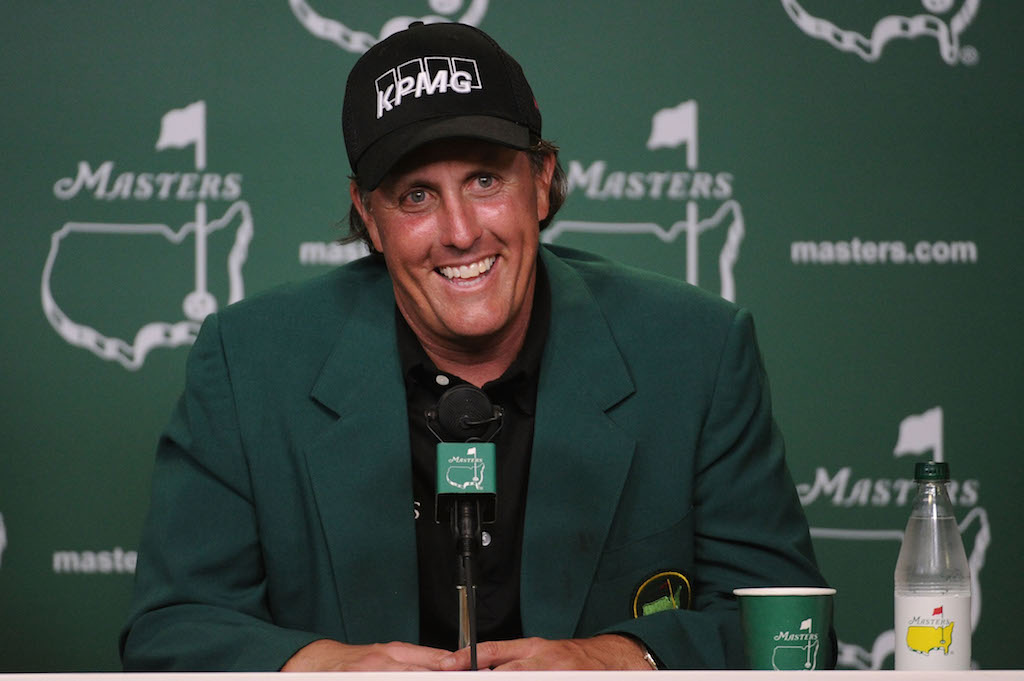 Odds: +2500 (25-1)
Phil Mickelson is one of the best players in Masters history. He has already won the prestigious tournament three times (2004, 2006, and 2010), and has 15 career top-10 finishes at Augusta. Knowing this, it's easy to see why the oddsmakers in Vegas consider "Lefty" to be a serious threat to take home his fourth career green jacket in 2017.
6. (tie) Justin Thomas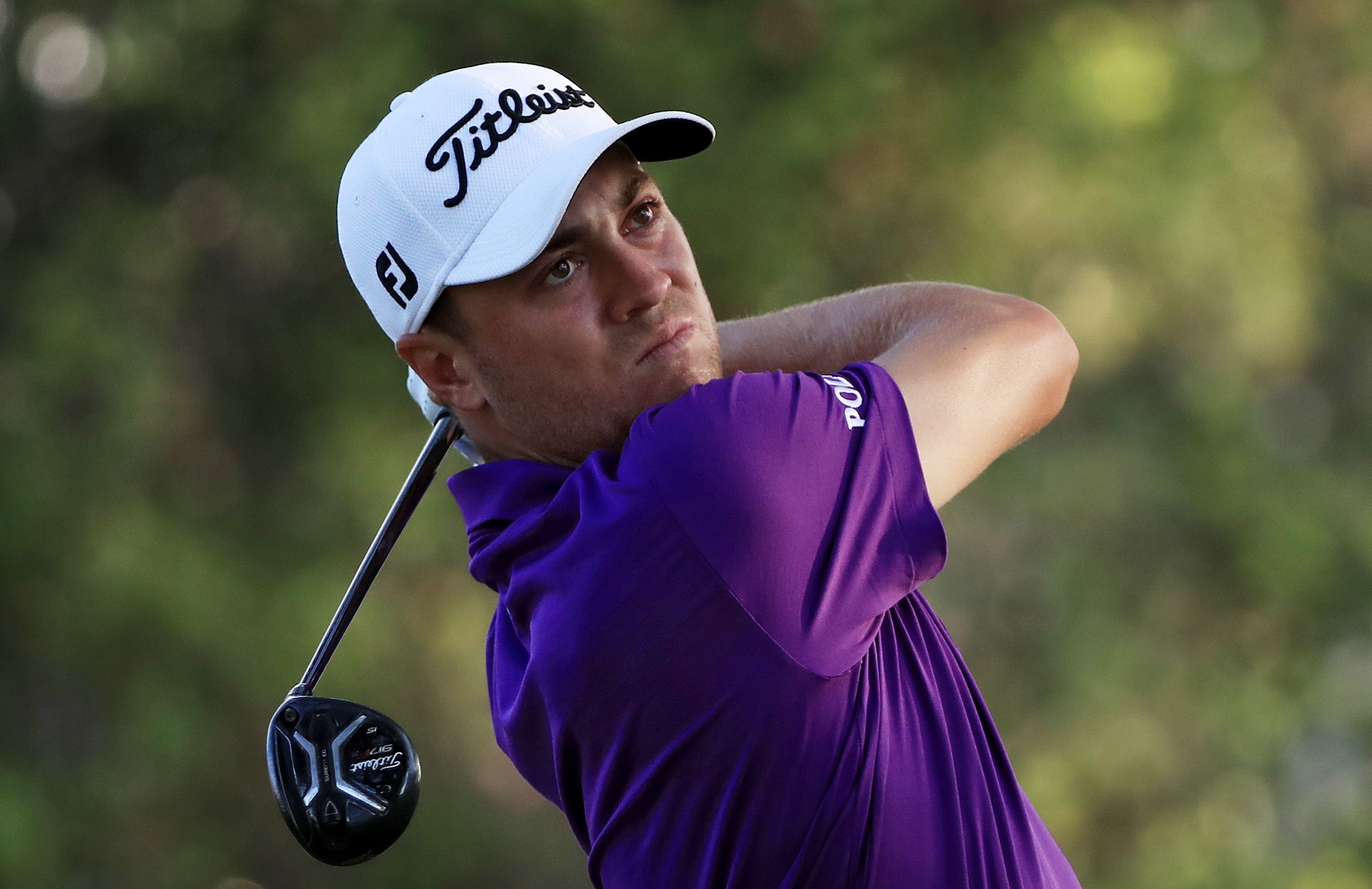 Odds: +2200 (22-1)
Justin Thomas is one of the world's fastest rising young golfers. The 23-year-old is the eighth-ranked player in the world, and has already won two tournaments in 2017. Despite is recent success, Thomas has yet to have a top-10 finish in a major tournament (his best finish was a tie for 18th at the 2015 PGA Championship). Expect that to change at the 2017 Masters.
6. (tie) Adam Scott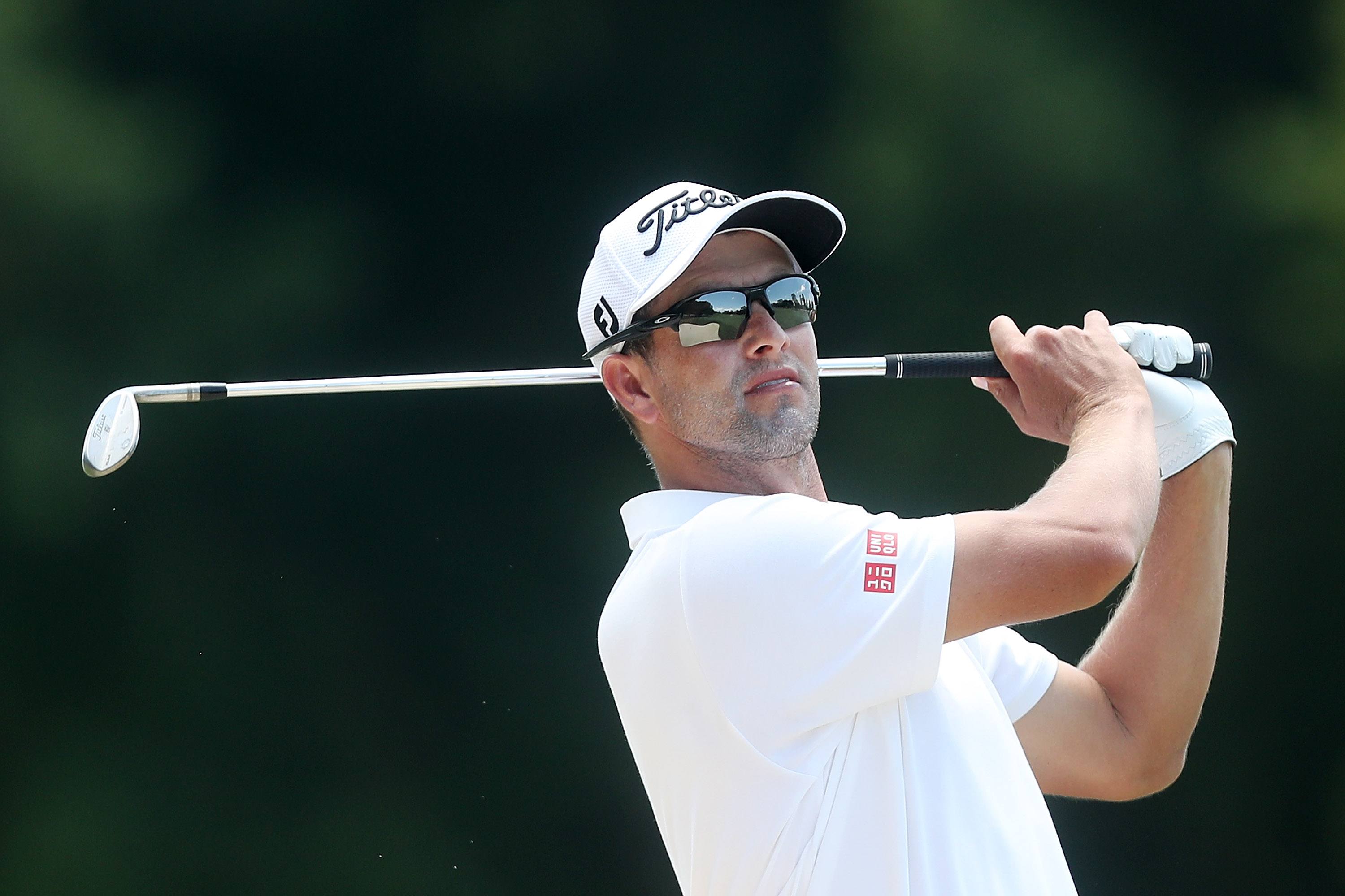 Odds: +2200 (22-1)
Adam Scott has undoubtedly been one of the best golfers in the world over the last five years. He currently sits at No. 7 in the Official World Golf Rankings, and has finished no worse than 14th in each of his last five starts. Scott's only major tournament victory came at Augusta in 2013. With the way he's playing lately, we wouldn't be the least bit surprised if he isn't in contention for the 2017 green jacket heading into the tournament's final round.
6. (tie) Bubba Watson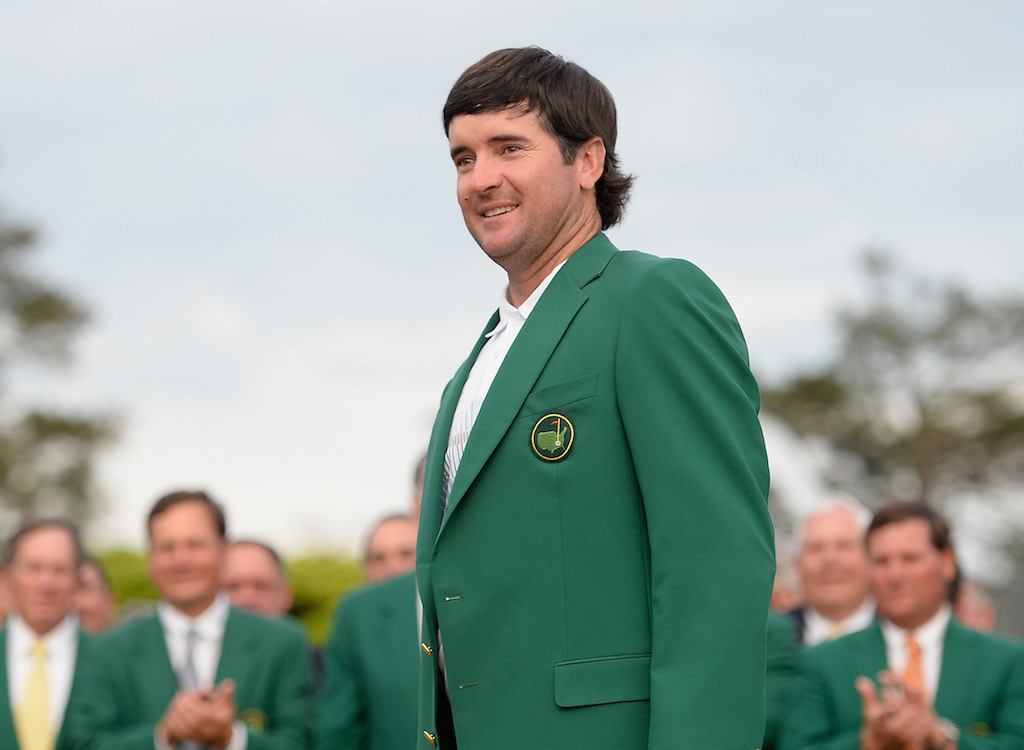 Odds: +2200 (22-1)
Simply put: Bubba Watson is a Masters legend. On top of winning two green jackets (in 2012 and 2014), the 38-year-old left-hander has delivered some of the greatest moments, and arguably the greatest shot, in the tournament's 80-year history. While Watson hasn't been playing his best golf as of late, he is one player who we (and the Vegas oddsmakers) will never count out at Augusta.
5. (tie) Hideki Matsuyama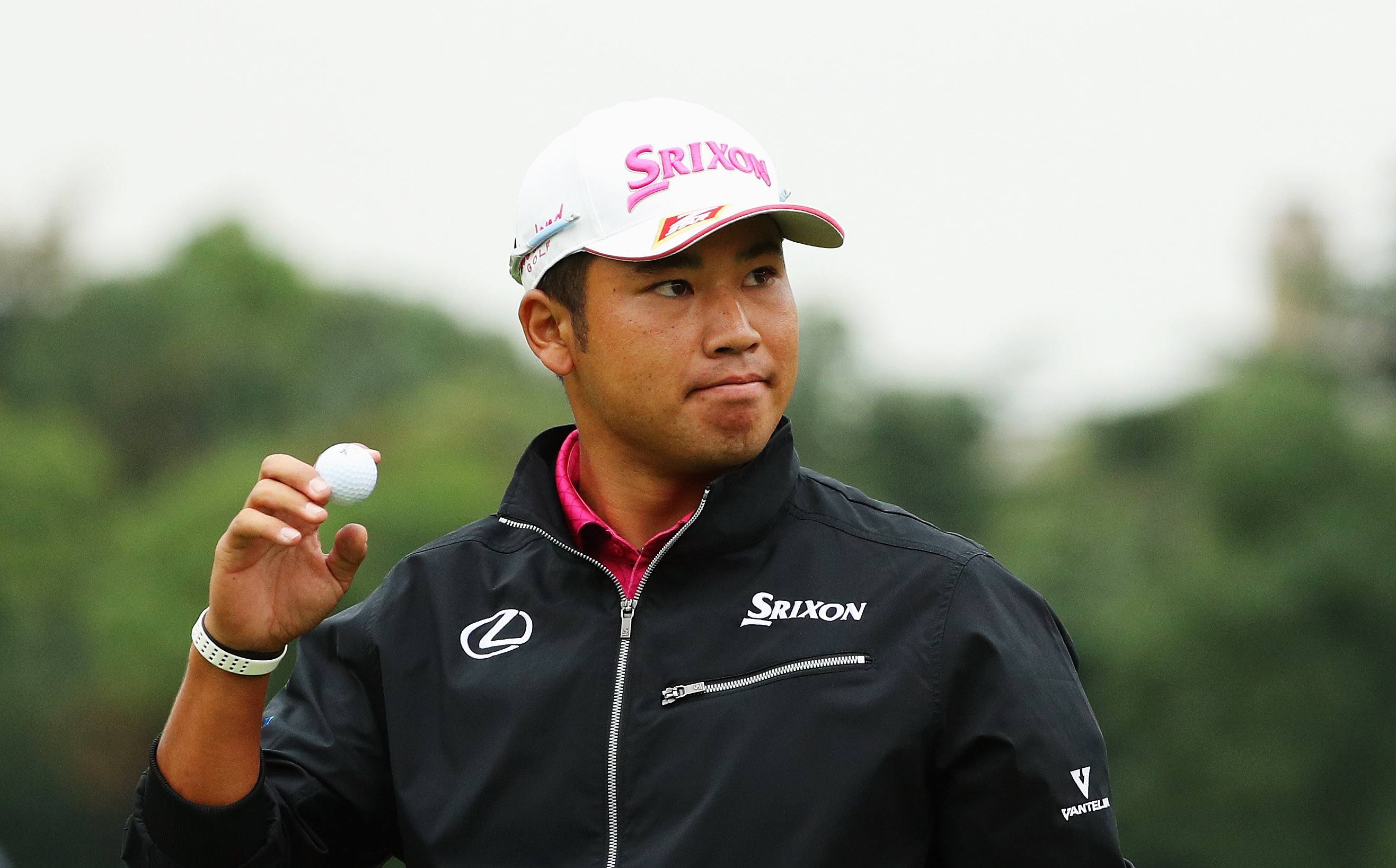 Odds: +1100 (11-1)
Hideki Matsuyama is one of the most talented and entertaining golfers in the world right now. The 25-year-old out of Japan is currently No. 4 in the Official World Golf Rankings and first in the FedEx Cup standings. Matsuyama has yet to win a major tournament in his young professional career, but that could change at the 2017 Masters if he putts well.
5. (tie) Dustin Johnson
Odds: +1100 (11-1)
To be perfectly honest, we were borderline shocked to see Dustin Johnson come in this low on Vegas's list of Masters favorites. The 32-year-old is currently the No. 1 player in the world; he is fresh off of a win at the Genesis Open (February 19) and a third place finish at the AT&T Pebble Beach Pro-Am (February 12); and his skill set is ideal for success at Augusta National. For what it's worth, Johnson is our early pick to take home the 2017 green jacket.
3. (tie) Jason Day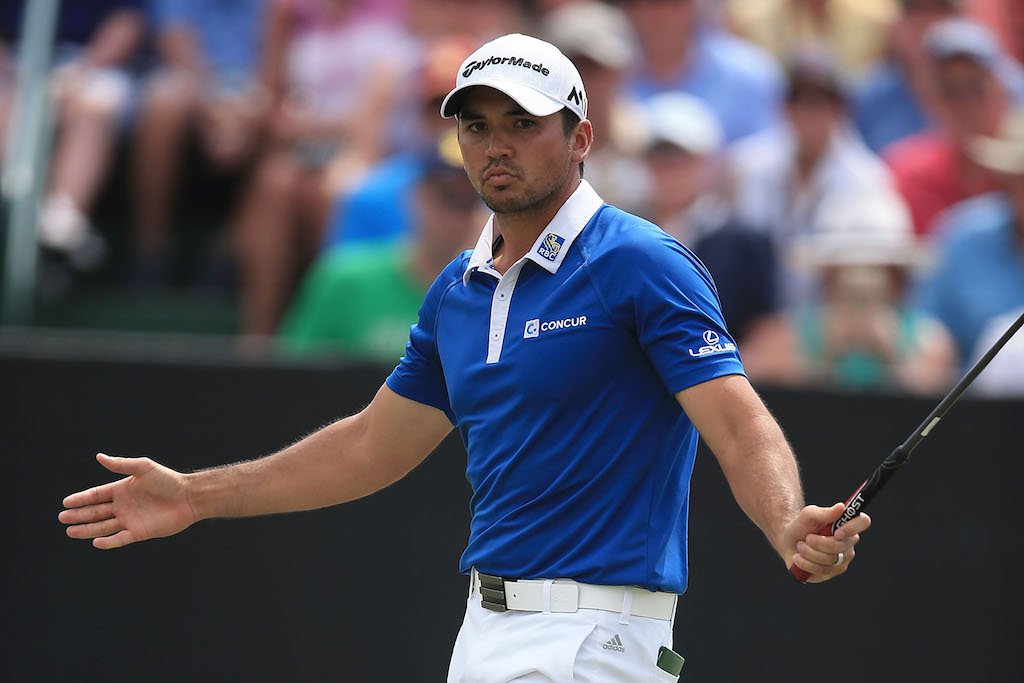 Odds: +900 (9-1)
Despite his relatively slow start to the current PGA Tour season (by his standards), Jason Day's overall consistency and well-rounded game make him a serious threat to win his first career green jacket in 2017. That said, it is worth pointing out that Day, the No. 2 golfer in the world, has been fighting a double ear infection and the flu in recent weeks, which has severely limited his practice time.
The 29-year-old Aussie should be ready to go when Masters weekend comes around, but it's hard to tell how he will respond to the missed preparation time.
3. (tie) Rory McIlroy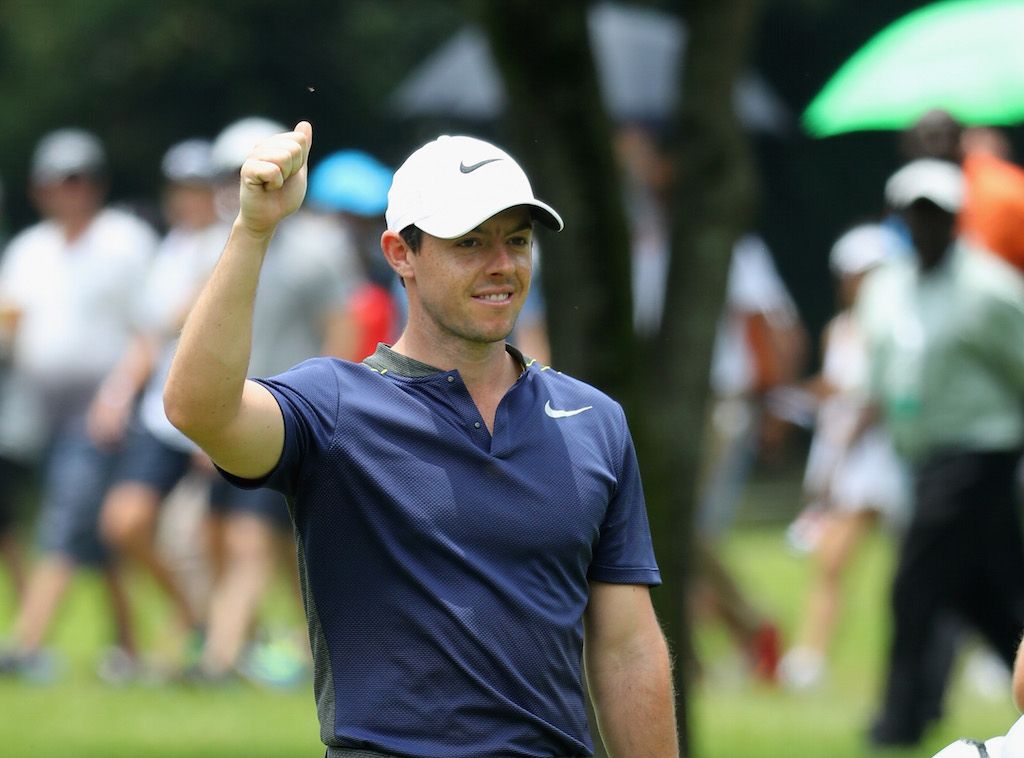 Odds: +900 (9-1)
Earlier this season, Rory McIlroy, who is battling to recover from a stress fracture to one of his ribs, had this to say in regards to winning his first career green jacket at the 2017 Masters:
I still have tournaments to get ready for Augusta, which is the biggest tournament of my year. That's my main goal and will continue as my main goal until I win it. I've no problem saying that. It's the one major I'm yet to win. As long as I'm good for that, I don't care what it takes.
McIlroy has come close to victory at Augusta in the past (he finished in the top 10 each of the last three years). If he is 100% healthy heading into this year's tournament, the 27-year-old Northern Ireland native has the game to post a dominant four-round score at Augusta.
1. Jordan Spieth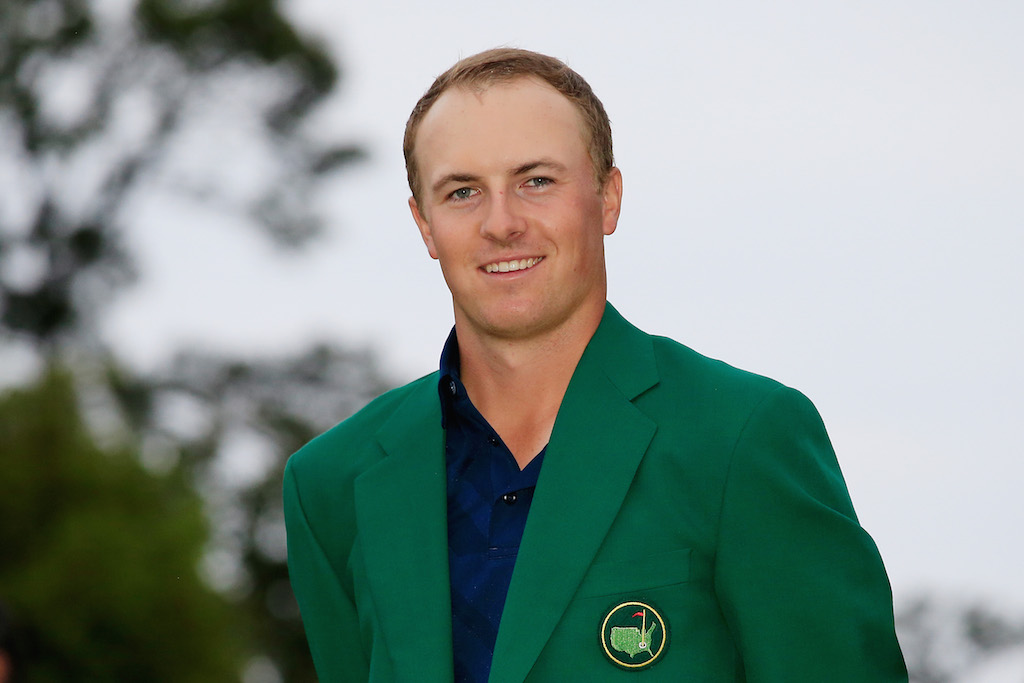 Odds: +600 (6-1)
When it comes down to it, Jordan Spieth is the heavy favorite to win the 2017 green jacket for a reason. Were it not for an uncharacteristic collapse at the 2016 Masters, the 23-year-old Texas native would be entering this year's tournament as a two-time defending champion with a near perfect skill set for the track at Augusta.
Spieth recently slid to No. 6 in the Official World Golf Rankings, but anyone who has seen him play recently will tell you that he is on top of his game. Don't be surprised if the 2015 PGA Tour Player of the Year ends up taking home his second career green jacket this April.
Statistics courtesy of PGATour.com. Odds courtesy of Bovada via OddsShark.