Here's Who Vegas Is Picking to Win the Masters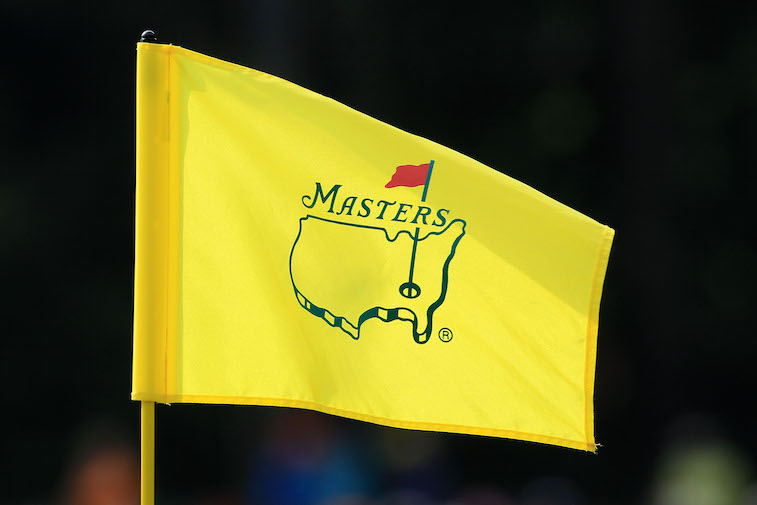 The Masters tournament is easily one of the most prestigious sporting events in the world. The invitation-only event is always the first major of the PGA Tour season, and is played at the extremely exclusive Augusta National Golf Club. Capturing a Masters championship and getting to put on the green jacket that goes to the annual winner is arguably the biggest honor a professional golfer can achieve.
The Masters always has a smaller field of players than the other three major tournaments. This year, the Augusta National Golf Club is expecting 90-100 players, including several amateurs. There is no overwhelming favorite to win in the field this year, but there are a handful of players who the oddsmakers in Vegas feel have a better chance than others.
On a side note, four-time Masters champion Tiger Woods is still unsure as to whether or not he will be able to play this year [update: and his Augusta practice round on Tuesday afternoon isn't helping the speculation]. Nonetheless, Vegas still lists him at 50-1 odds to win his fifth green jacket, and the 15th overall major of his illustrious career.
With that, here is a look at the seven players who Vegas feels have the best chance at winning the 2015 Masters championship.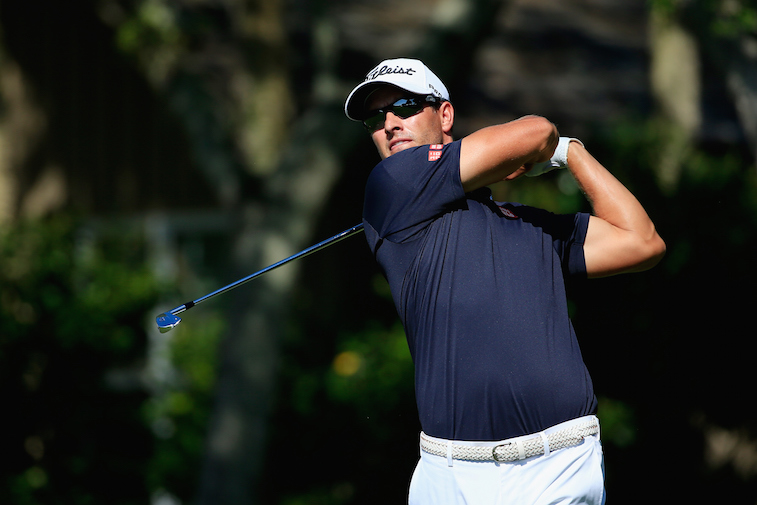 5.  Adam Scott
Odds:  22-1
Scott won the 2013 Masters in a playoff over Angel Cabrera. He has 11 career PGA Tour victories, and spent a good portion of 2014 ranked as the No. 1 golfer in the world. Scott is currently ranked fifth in the world, and has a 70.6 scoring average for the 2015 season. The Australian, who played collegiately at UNLV, is toying with using a long putter for the Masters, which he believes could help him break out of the mini-slump he has been in since the 2015 season opened.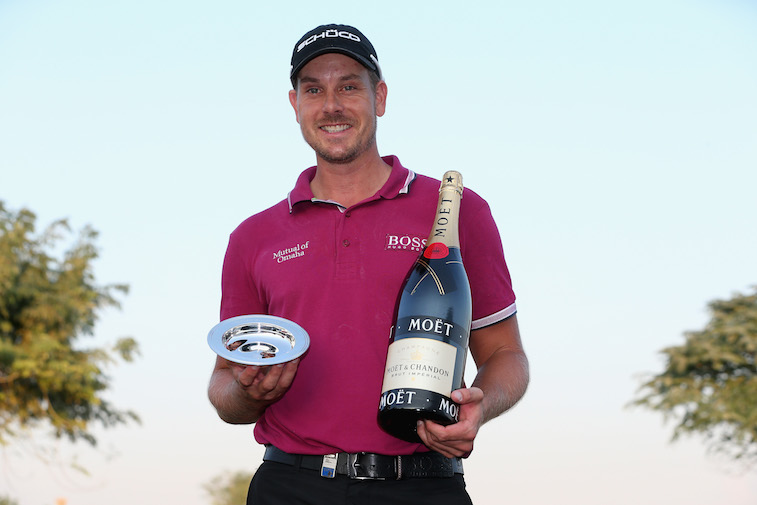 4.  Henrik Stenson
Odds:  18-1
Stenson has played extremely well thus far in 2015, with three top-10 finishes in four tour events. The 38-year-old Swede has his sights set on winning the first major of his career in 2015, and he is playing well enough right now to do just that at Augusta National. His best finish in the Masters came last year when he wound up in a tie for 14th place.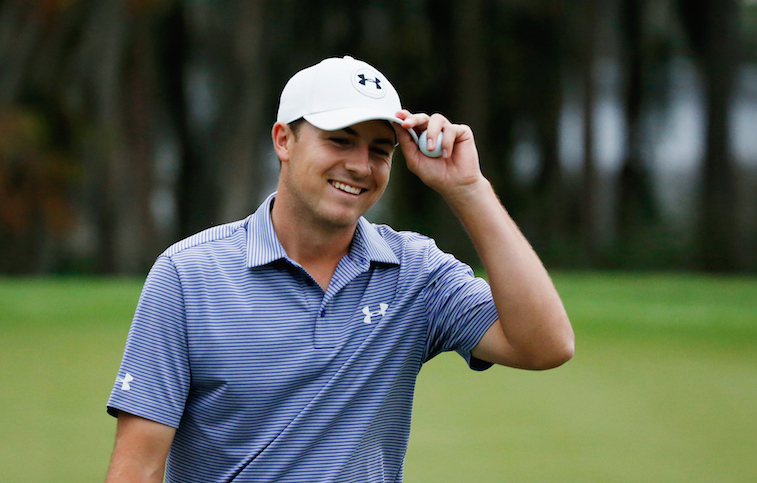 3. Jordan Spieth (Tie)
Odds:  12-1
The 21-year-old Spieth is currently ranked sixth in the world, and will be out to win his first major in 2015. He already has one victory this season at the Valspar Open in mid-March, and has four top-10 finishes in seven tour events in 2015. Spieth's best finish in a major was at the 2014 Masters, where he ended the tournament in a tie for second place. He is easily one of the best young talents on the tour, and has the potential to be one of the best players in the world for the next two decades. If Spieth were to come away with a win in the 2015 Masters, he would become the youngest player to win at Augusta since Tiger Woods in 1997.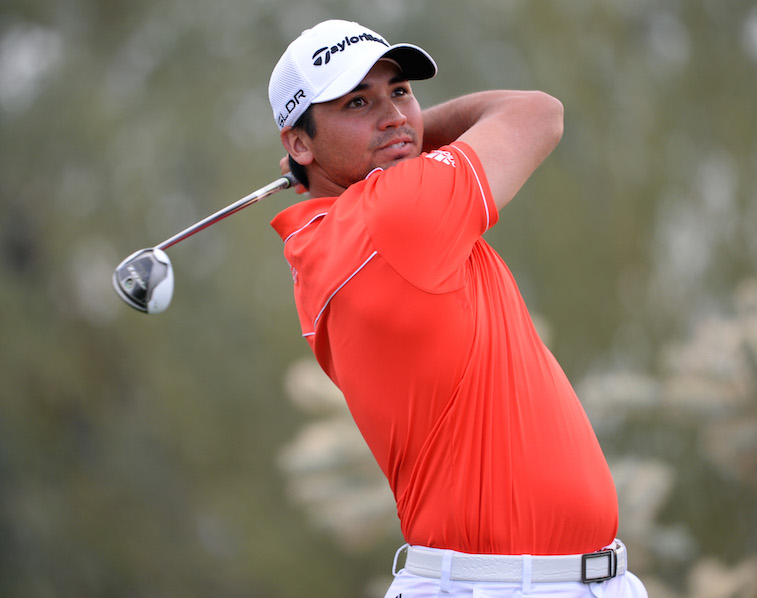 3. Jason Day (Tie)
Odds:  12-1
Day is currently ranked fourth in the official world golf rankings, and is coming into the Masters with three top-10 finishes and one win in six 2015 tour events. The Australian is out to win his first major in 2015 after coming close several times during his career. His best finish at Augusta was a tie for second in 2011, and the 27-year-old Day is currently playing at a high enough level that he is considered a serious threat to take home the green jacket in 2015.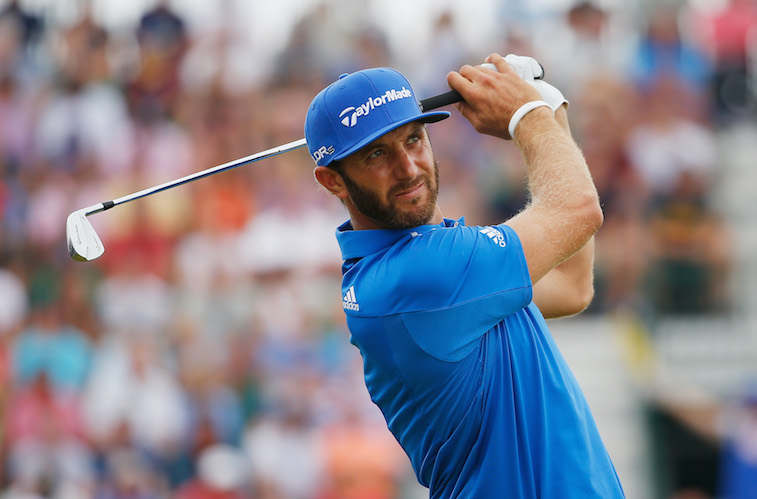 3. Dustin Johnson (Tie)
Odds:  12-1
Johnson is currently the ranked ninth in the world, and will enter the Masters with three top-10 finishes and one win in five PGA Tour events in 2015. He is still the longest player on the tour, which is something that gives him a definite advantage on a course like Augusta National. As usually is the case for Johnson, he will have to hit more fairways than normal at Augusta to actually reap the benefits of his power off of the tee box. If the 30-year-old is at the top of his game, there is a good chance he will win his first major and be the one wearing the green jacket in 2015.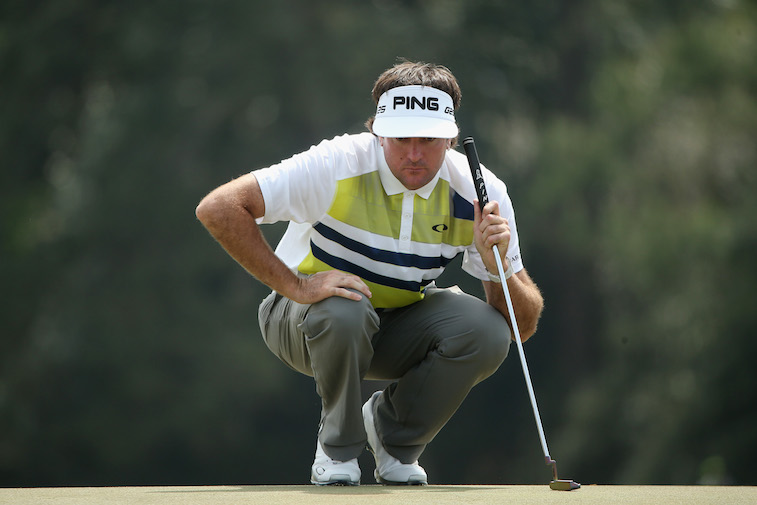 2.  Bubba Watson
Odds:  10-1
Watson, a two-time Masters champion, is currently the third-ranked player in the official world golf rankings. He will be out to defend his 2014 win at Augusta, and appears to again be at the top of his game entering Masters week. He has four top-10's, three top-5's, and one win in five PGA Tour events in 2015. The 36-year-old knows how to win at Augusta, and it would come as no surprise if he is in contention on the final day of the tournament.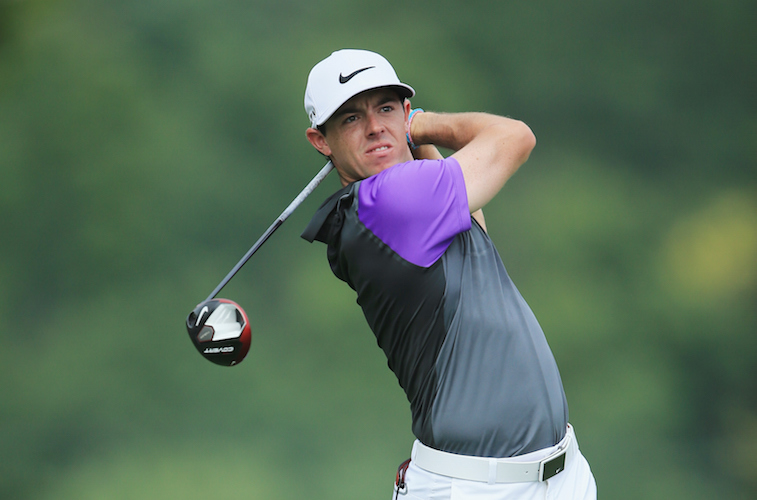 1.  Rory McIlroy
Odds:  8-1
McIlroy is currently the No. 1 player in the world, and will be looking to complete the career Grand Slam by coming away with his first Masters win in 2015. The 25-year-old still spends a lot of his time playing in Europe, but in his three PGA Tour Events in 2015, he has two top-25's, and one top-10 finish. While McIlroy may not be currently playing up to his potential, he is without a doubt a threat to win every tournament he enters. He has proven on multiple occasions that he thrives on golf's biggest stages, and the Masters tournament is as big as it gets.
All statistics courtesy of PGATour.com, all odds courtesy of Sportsbook.ag.