NFL
Here's Why Bill Belichick and the Patriots Released Antonio Brown
Bill Belichick is one of the greatest NFL coaches of all time, and he has reached these heights by doing things his way. The football world received another reminder of this fact when, just a couple hours after storming out of a press conference loaded with questions about Antonio Brown, the Patriots released the wide receiver.
Antonio Brown signed with the Patriots just 11 days ago, and his time with the team has already come to an end. While the exact details on New England's reasons behind the shocking release have yet to be revealed, the distraction he is causing off the field was clearly at the forefront of the decision.
The Patriots did not know about the allegations against Antonio Brown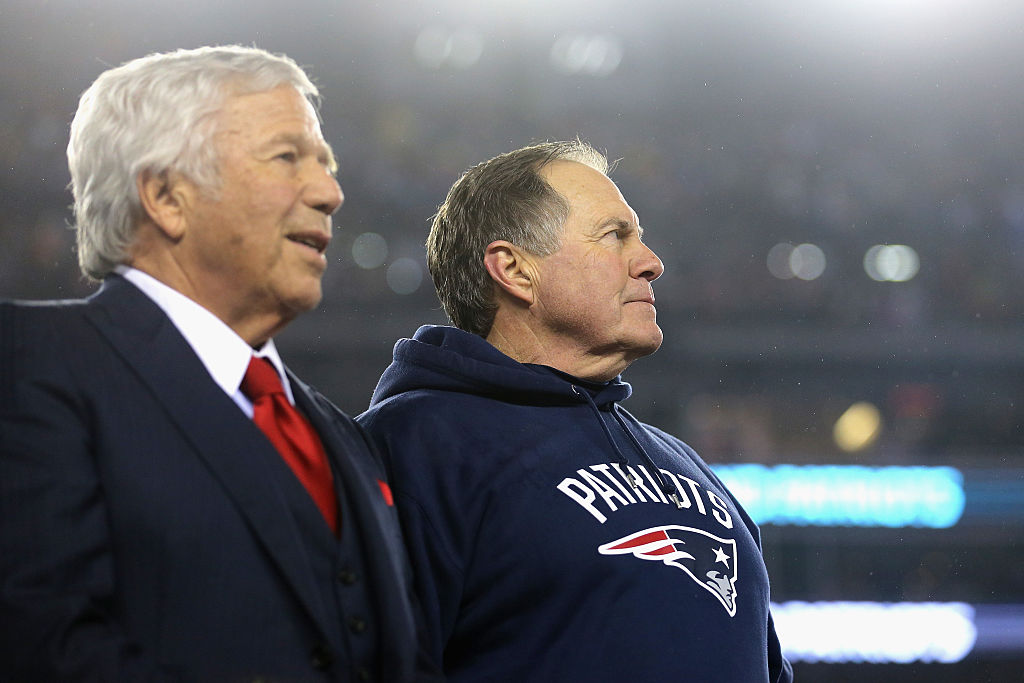 When the Patriots came to terms with Antonio Brown, they had no prior knowledge of the sexual assault allegations that were being brought against him, per ESPN's Jeremy Fowler.
This put the team in an extremely precarious situation. Antonio Brown's issues with the Raiders, which include burning his feet in a cryogenic chamber, resisting changing his football helmet, and lashing out at general manager Mike Mayock, were all issues that would eventually blow over after a few media cycles. New England knew that it could weather the storm on these types of Antonio Brown headlines.
But the allegations against Brown being made by Britney Taylor are far more serious. These allegations are under investigation by the NFL and could lead to further discipline depending on the league's findings. They also shine a bad light on the Patriots organization, which already has its fair share of run-ins with the law. This was a different type of media storm, and one that New England didn't know it was signing up for when it acquired Antonio Brown.
Friday's press conference appeared to be the last straw
On Friday, Bill Belichick was available to the media for a press conference. After speaking about the team's game with the New York Jets this Sunday, Belichick tried to get ahead of any potential Antonio Brown questions.
"I know there are questions about Antonio, but we take all of the situations with our team very seriously, and there are some things that we're looking into," Belichick stated. "But I'm not going to have any comment on any of the off the field situations, or questions on that, so anything on football, I'm happy to answer."
Each of the next seven questions were all about Antonio Brown. As a reporter began to ask the seventh question, Belichick cut him off. "So, yup. That's, yeah, I'm good, okay? Thank you."
Off-mic, he added, "I think we had enough of it."
This issue wasn't going to go away
New England had indeed had enough of it. They released Antonio Brown Friday afternoon.
The media wasn't out of line asking the questions that they were asking. The allegations against Brown are extremely serious, and how the team is handling the situation both inside and outside of the locker room is very relevant information.
Bill Belichick tries to run his team with as few distractions as possible. He was willing to take a shot on Antonio Brown, hoping that the "Patriot Way" would keep Brown in line and keep the distractions to a minimum moving forward. But with these legal issues and an investigation looming over the wide receiver, the distraction wasn't going anywhere unless he did.
And so the Antonio Brown saga moves on to the next chapter, whatever that may be.