Here's Why Jason Collins Is Retiring From the NBA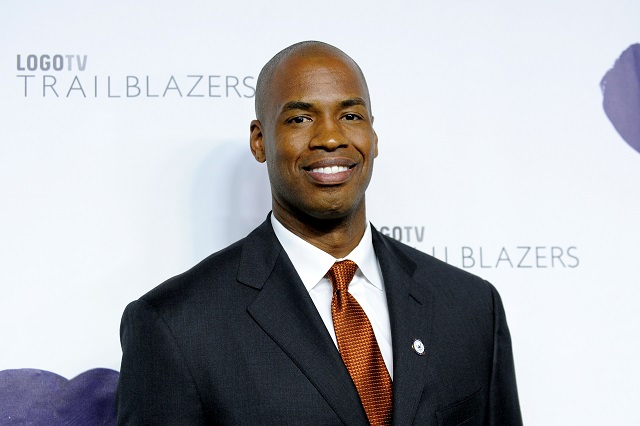 Before he came out as the first gay NBA player (technically speaking, the first active gay player in any major American sport), you could be forgiven for not knowing who Jason Collins was. Although he started at center for some playoff bound Nets teams in the early '00s, Collins was best known, if at all, as a career backup — one of the many NBA professionals who replaced the player you wanted to see and caused you to ask some variation of the question "Wait, who is this guy?" He averaged fewer than four points and four rebounds for his entire tenure in the world's most competitive basketball league, and so his retirement this week is not a particularly huge difference maker as far as on the court activity is concerned. Off the court, though, Collins was paving the way for a normalized, positive non-discussion, rather than a subject avoided for its negativity.
"It had been argued that no team would want to take on a player who was likely to attract a media circus from the outset and whose sexuality would be a distraction. I'm happy to have helped put those canards to rest," Collins wrote in a piece for Sports Illustrated. "The much-ballyhooed media blitz to cover me unscrambled so quickly that a flack jokingly nicknamed me Mr. Irrelevant." Which is to say that the tabloid fodder that surrounded (and still surrounds) the concept of a gay athlete is diminishing, which is good, because it's absolutely unimportant to the overall product that the NBA puts out.
Perhaps no one summed up the conversation better than Jason Kidd, singled out in Collins's essay, who took to Twitter in the wake of the initial announcement to point out that nothing about it changed any of the interactions the two had has a teammates and coworkers (Kidd was also on those New Jersey teams, and spent a season coaching the center in Brooklyn). But why retire? No one wants to retire from professional sports — to close the book on arguably the biggest goal of athletes everywhere, knowing that whatever they do now is going to be scaled against their careers, which are effectively over?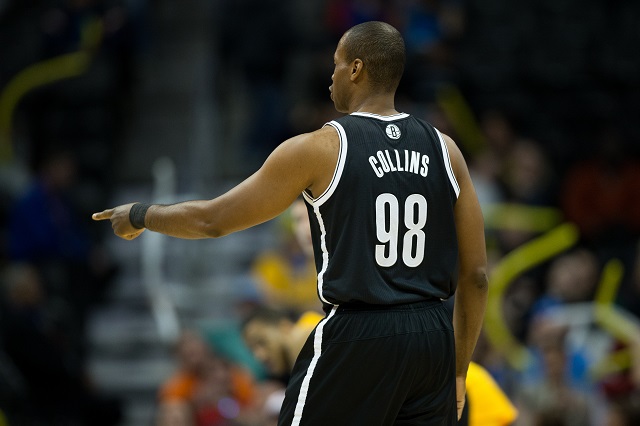 While Collins doesn't come out and say it, we imagine it has a lot to do with the fact that his skill set — as a defensive presence in the low post — is a diminished asset in today's NBA. While it's hard to pinpoint exactly when the decline of the classic center really set it, one of the swan songs was the elimination of the position in All Star Voting back in 2012. As a result, the modern day NBA center, particularly one that operates close to the hoop, is a rare breed, so defending against it is hardly a top priority for any team. That makes players like Collins akin to the modern day NFL running back, where the good ones are appreciated, but the field is pretty bare.
There's also his age to consider. Not only is Collins a devalued commodity, but he's 35, which means that he couldn't sign with a team for less than $1.4 million, via the CBA. While that's hardly a huge chunk of change for an NBA team, it's a lot of money to put into a player that's on the last stretch of his career, particularly when he's also taking up a roster spot that could be used, to be blunt for someone more useful. So, in the end, Jason Collins is retiring for the same reason many NBA players retire, and that's exactly the point, in the end.