Here's Why Joe Judge Could Be the Perfect Coach for the New York Giants
The New England Patriots have had years of success under head coach Bill Belichick. One downside of that kind of attention is that the coaching staff tends to get picked over. Repeatedly. Any name that gets even a little attention aside from Belichick himself is generally expected to take on major job offers. There are a few exceptions to this rule. One is the curious case of Joe Judge.

Cameras rarely caught Judge, the special teams assistant and eventual wide receivers coach during his eight years in New England. Now, he's thrust into the spotlight as the New York Giants' next attempt to install a long-term head coach.

Is he cut out for the tough task? As it turns out, he just might be the perfect guy for the job.
The rough recent history of Giants coaches
Joe Judge emerges at a pivotal time for the Giants. Eli Manning is essentially washing out of the league due to age. Backup QB Daniel Jones shows flashes of greatness, but he hasn't proven he can hold up in the no. 1 spot.

That all comes after years of tumult. Head coach Ben McAdoo joined the team in 2016 and immediately led them to their first playoff appearance since 2011. They lost to the Green Bay Packers. Then McAdoo's 2017 Giants had a jarring 0-5 start and a great deal of player-related drama that added up to McAdoo losing his job.
McAdoo's replacement, Pat Shurmur, didn't help matters at all. He went 5-11 in his first year. He was behind the controversial decision to bench Manning for Jones. It paid off at first, but Shurmur found himself falling back to Manning not long after. The lack of improvement cost Shurmur his job, as well.
One act that proves Joe Judge has the passion the Giants need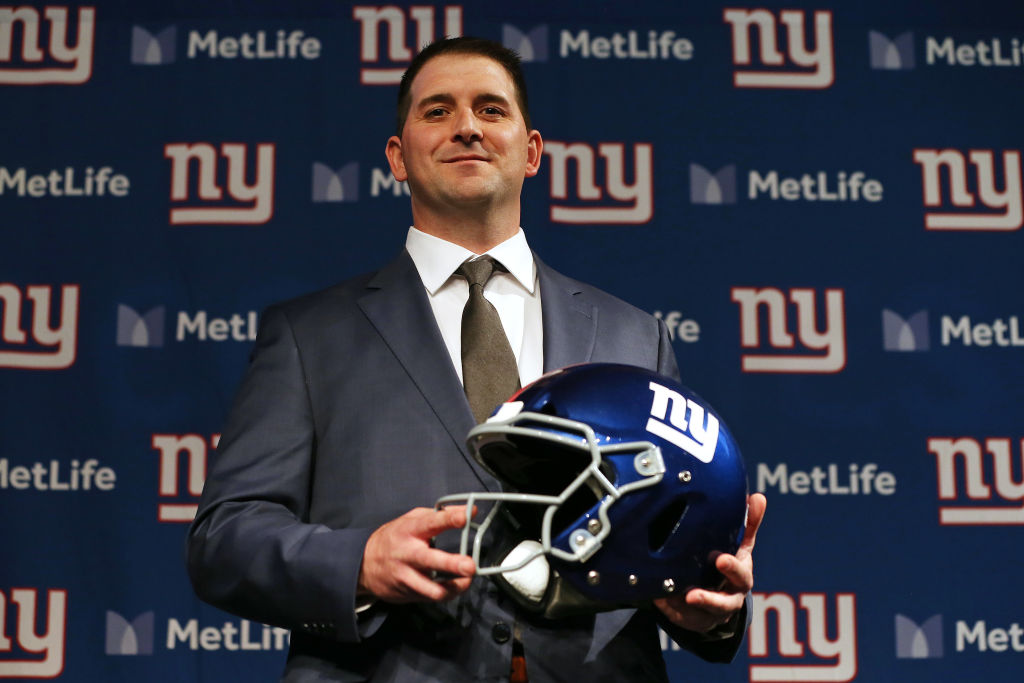 Joe Judge's coaching roles were focused mostly on special teams in the NFL. That role is crucial for the players involved, and obviously responsible for some incredibly pivotal moments. But it lacks the splashy media pull of, say, an offensive coordinator.

You have to read between the lines a bit more to figure out what kind of head coach Judge might be. One story from his playing days at Mississippi State might give worried Giants fans the insight they need.
During a 2004 game against Alabama, quarterback turned special teams phenom Joe Judge spotted one of his teammates take a full swing at another. His reaction? To grab the offending Crimson Tide player — a defensive lineman, mind you — and fully toss him over the bench.

The fan reactions at the time are a funny read, considering where Judge is today. That passion towards quickly controlling a situation and righting an obvious wrong just might be what the Giants need going into the 2020-21 season.
How Joe Judge might change the Giants' fate
The Giants went 4-12 in 2019. It'll take a steely reserve to encourage struggling players to put their best on the field. Especially after two previous head coaches who seemed to steer the team towards ever choppier waters over the last four years.

The best argument for Joe Judge's potential is the quiet praise he receives from his former mentor, Bill Belichick. As Giants owner John Mara told ESPN:

"[O]ne of the things Bill [Belichick] said to me, 'I gave this guy more and more responsibility and pretty quickly I stopped looking over his shoulder because I knew it would get done properly.'"

That autonomy means a lot coming from the notoriously detail-oriented Belichick. The Patriot Way is not exactly associated with playing it free and loose.

Joe Judge may lack in national sports media clout. He apparently makes up for it in high praise from people inside the game.