Here's Why NFL Kickoff Weekend Is Like Christmas Morning for Pepsi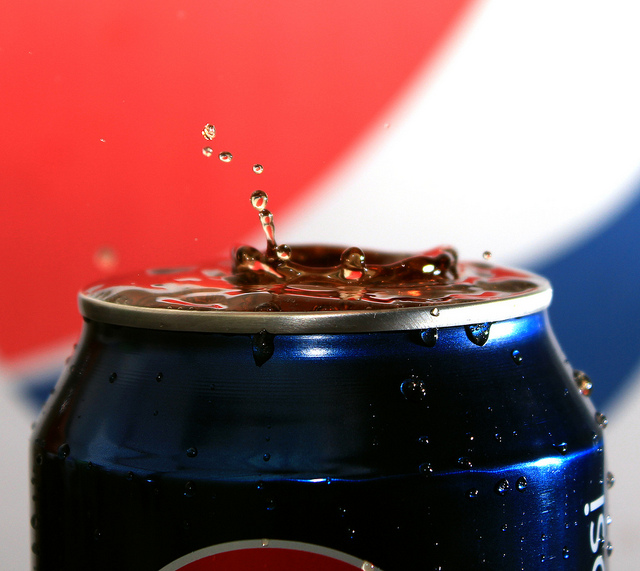 American football fans everywhere are on the edges of their seats, or couches, anxiously awaiting the official kickoff of the NFL season this weekend. But it's not only sports devotees who are especially excited about the promise of Sunday and Monday night football again — it's also advertisers.
PepsiCo , specifically, has reason to be enthusiastic about the season's official opening because as AdAge reports, the company has an exclusive partnership with the NFL —  and this year, more than ever — the world's second largest soda company is working to develop fresh material and ultimately position Kickoff Weekend as an advertising event second only to the Super Bowl. Considering the pent-up enthusiasm football fans have for the season's opening this weekend, it's not surprising that Pepsi wants to take advantage of the expected 105 million viewers that will turn on their televisions and crack open a beer come Sunday.
According to AdAge, nearly 106 million viewers tuned in to KickOff Weekend last year, and the NFL now expects to extend the 105-million-viewers-plus trend it has enjoyed for three years. Therefore, Pepsi has already perfected two special ads for this Sunday specifically, and while Broncos and Ravens fans got a sneak peak of the action last night during their game, Pepsi promises that the best is yet to come.
As the season progresses this year, fans should expect to see more Pepsi variety in advertising, and also more direct focus on the NFL's 32 teams. The company's partnership with the NFL allows it to use all of the teams along with their logos, and while Pepsi has yet to take advantage of this advertising edge in the past, it is orchestrating significant changes this time around.
Fans will also witness more variety in Pepsi's advertising efforts this season, as AdAge reports that the soda company wants to market all of its sodas including Pepsi, Diet Pepsi, Pepsi Max, and Pepsi Next all throughout the season, rather than merely focusing on one carbonated offering. No matter whether teams offer Pepsi or Coca-Cola products at their stadiums, viewers should expect all Pepsi varieties to hit the big screen — and the emphasis will even apparently be on Pepsi Next.
The new 30-second and 60-second Pepsi ads will officially debut Sept. 8 during the first football Sunday of they year, but lucky fans caught a sneak peak of the action on Thursday night during the match-up between the Baltimore Ravens and Denver Broncos. Pepsi ran a 30-second version of its longer ad during the game Thursday night, keeping its special 60-second version under wraps until Sunday.
Pepsi still has more plans up its sleeve as the season progresses. According to Angelique Kremps, VP of marketing for trademark Pepsi, the brand is gearing up to "tell a season-long story" of consumers' emotions throughout the exciting football Sundays and Mondays, and the company has already teamed up with the NFL to learn how fans feel about different periods of the season. These ads, unsurprisingly, will debut as the season wears on, and Pepsi is hoping that the running commentary will give fans something to look forward to, especially when there is a break in the football action.
In addition, don't forget that Pepsi is only one of many NFL sponsors that will take advantage of the NFL's loyal fan this weekend and beyond. They, too, have likely been losing sleep as the hours to Kickoff Weekend slowly but surely tick down — but luckily, now we only have a few more days to wait.
Don't Miss: Is McDonald's Singing Bye Bye Bye to the Dollar Menu?