Here's Why Stephen Curry Is on His Way to Becoming a 3 Point King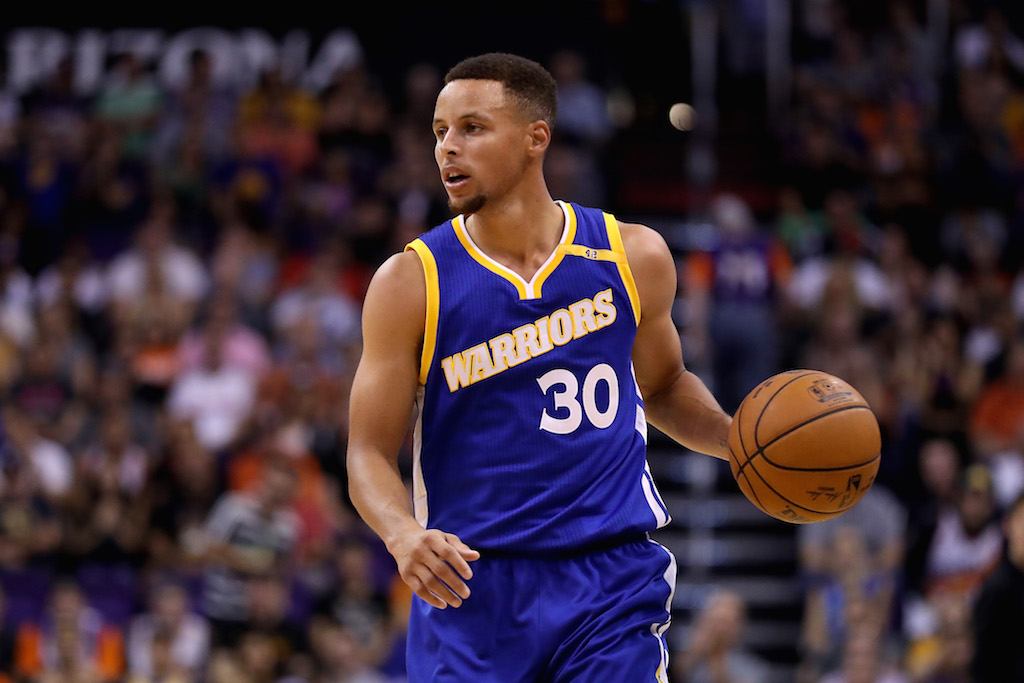 The only thing more impressive that the Golden State Warriors going up two games to none against the Cleveland Cavaliers was what Steph Curry was doing on the court. The point guard exploded in Game 2, draining nine three-point shots and setting an NBA post-season record. But as many know, his performance wasn't a total anomaly. In fact, sports history will likely look back the Warriors point guard as one of the best three-point shooters to ever grace an NBA court. Here's proof that Steph Curry is becoming an established three-point king. (Plus check out what three-point great Ray Allen said about him on page 5.)
First up: This isn't new news
Anyone who has watched the NBA over the last few seasons knows that Curry's off-balance shots from downtown aren't a rare occurrence. He did lead the league in three-point shots for three seasons straight, including the 2015-16 campaign when he went off for a whopping 402 three-pointers. (And that's including some of those insane half-court shots that look like shouldn't legally be allowed to go in.)
Playoff mojo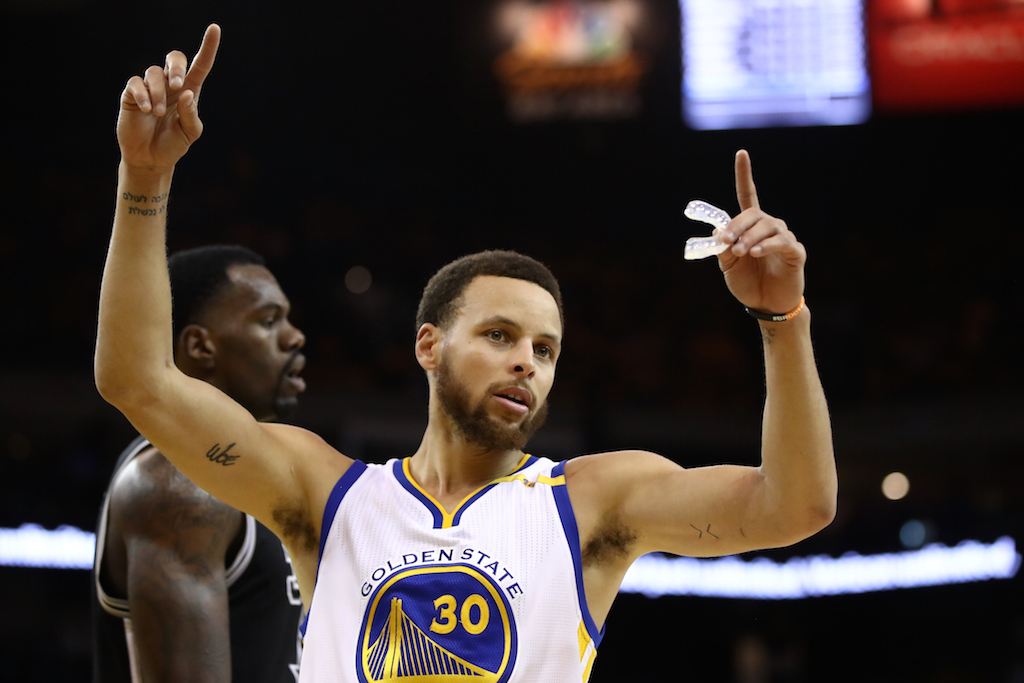 A big criticism of any big name athlete in any sport is whether they can step their game up in a playoff situation. And despite battling injuries for the bulk of the 2018 regular season campaign, Curry found his mojo — and his three-point game — in the playoffs. By the end of the Finals, Curry leap-frogged the likes of Reggie Miller, Manu Ginobli, and even LeBron James on the NBA all-time playoff three-pointers list. He now sits in second place behind three-point shooting great Ray Allen.
What makes Curry different
In an interview with ESPN's First Take, Ray Allen discussed Steph Curry's three-point shooting prowess. (As the record-holder for most three-pointers ever, he's certainly the ultimate expert on the subject.) Allen acknowledged that Curry is on his own planet when it comes to his game. "I really put him in a category all of his own, because the way he plays the game, as a point guard that can handle the way he handles the ball, and the way he can shoot the ball," Allen told the program.
Does Allen compare himself to Curry?
Quite the contrary. The all-time three-point shooter actually compares himself to Curry's fellow Splash Brother. "People always ask me, how does (Curry) compare to me, and I say I would rather compare myself to Klay Thompson," Allen told ESPN. CBS points out that Thompson's catch-and-shoot style is much more reminiscent of Allen, whereas Curry is much keener on shooting off the dribble.
Allen on different generations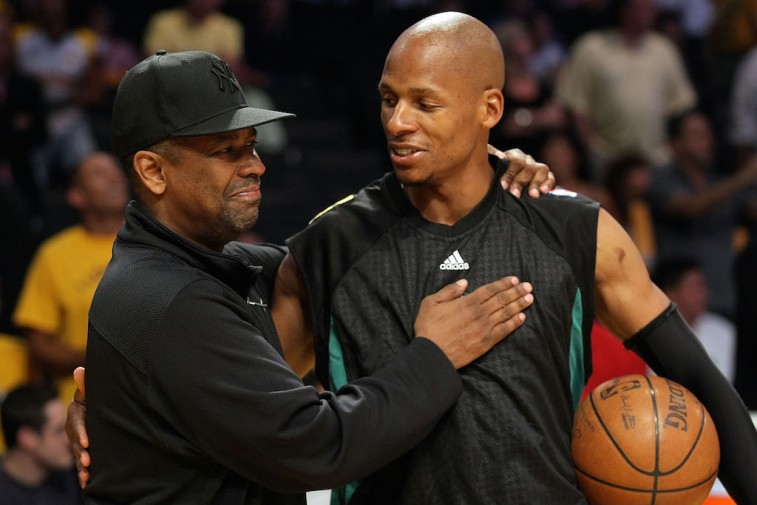 When a generation of players changes the game changes along with it, Allen continued. Curry, for that matter, is inspiring the next generation of players the way Allen says he was influenced by Indiana Pacers' shooting guard Reggie Miller. "I kind of took cues watching (Miller) play, and I'm pretty sure Klay took those cues from Reggie and myself," he explained. "I think right now people are watching Steph play, and so now these young kids are growing up and he's setting the bar for those young kids at the point guard position."
Can anything hold Steph back?
With icons like Ray Allen lumping on the praise, it can be easy to forget that Steph Curry does have a couple limitations when it comes to taking over the Mount Olympus of three-point shooters. Knee and ankle injuries have impacted Curry's play in the past, particularly in playoff situations. It may be easy to forget now that the Warriors won back-to-back titles that Curry didn't look like his usual dominant self when he first returned from injury in 2018. Curry's health could end up having a big impact on his three-point numbers.
The competition
Yes, Steph Curry will no doubt continue to inch his way closer to Ray Allen's three-point record. (And barring a major injury, the record isn't out of Curry's reach.) But let's not forget that he isn't pursuing this coveted record alone. Curry is still trailing the likes of Jason Terry, Jamal Crawford, and Kyle Korver on the all-time list. After draining more threes than anyone three straight seasons, the 2017 and 2018 regular season honors went to James Harden. And don't forget that James is still on Curry's tail as far as playoff threes are concerned. Long story short: The title of "Three-point King" is still up for the taking — although Curry is in hot pursuit of it.