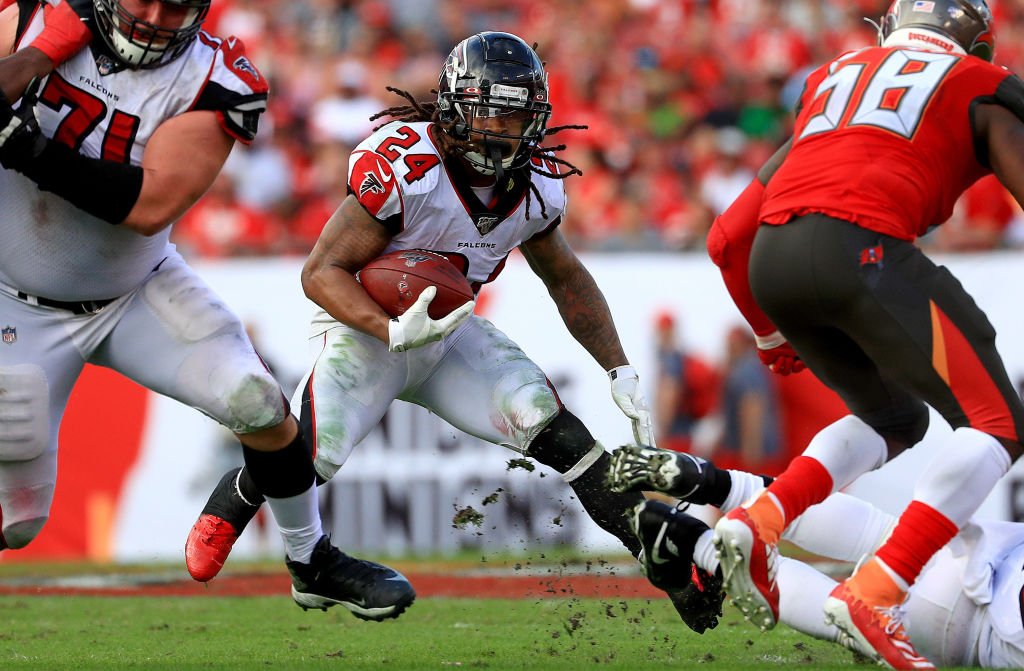 Here's Why the Atlanta Falcons Released Ex-Starting Running Back Devonta Freeman
The Atlanta Falcons have moved on from former starting running back Devonta Freeman. Here's where Freeman may sign next.
The Devonta Freeman era has officially ended in Atlanta. The Falcons released Freeman, a two-time Pro Bowler, on Monday morning ahead of free agency. Freeman, who turned 28 on Sunday, ran for 3,972 yards and 32 touchdowns across six seasons in Atlanta.
Here's why the rebuilding Falcons parted ways with their former fourth-round pick, as well as which teams could move to sign Freeman in free agency.
Devonta Freeman hasn't been himself for a few years
After enjoying mixed success as a rookie in 2014, Freeman burst onto the scene in 2015 with 1,056 yards and 11 touchdowns. Freeman ran for another 11 touchdowns in 2016 and raised his yards per carry to a career-high 4.8 on 227 attempts. Freeman added three total touchdowns, two on the ground, in the playoffs that year, but those numbers were lost in Atlanta's Super Bowl collapse against the New England Patriots.
Freeman fell below 1,000 yards in 2017 and missed most of 2018 with various injuries, including sports hernia surgery. Freeman averaged only 3.6 yards per carry and ran for two touchdowns in 14 games last season. A midseason foot injury cost Freeman time in November, too.
The Atlanta Falcons saved money by cutting Devonta Freeman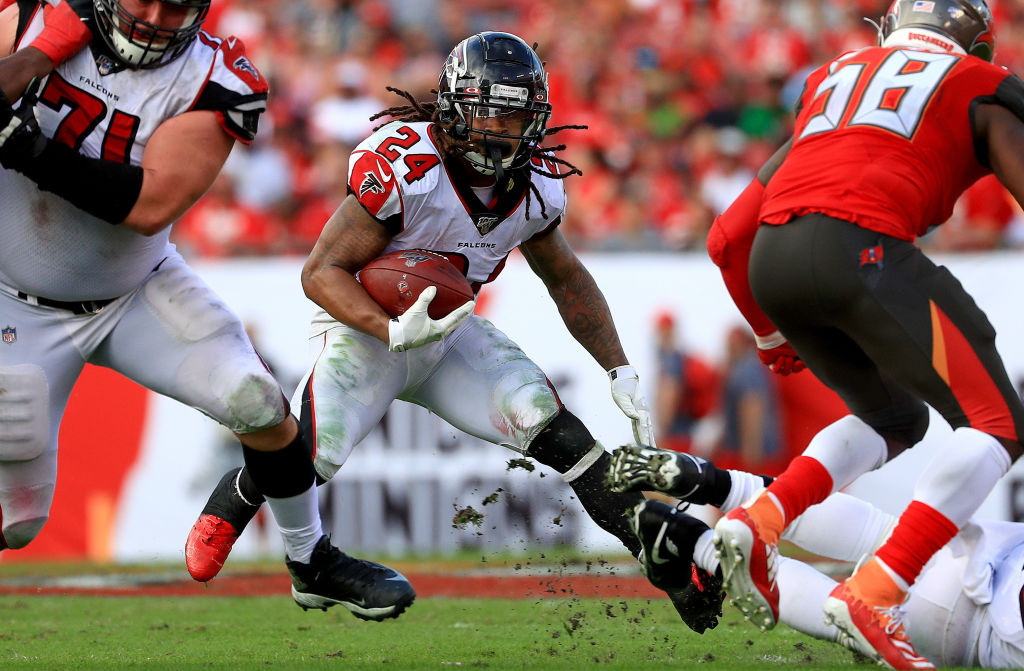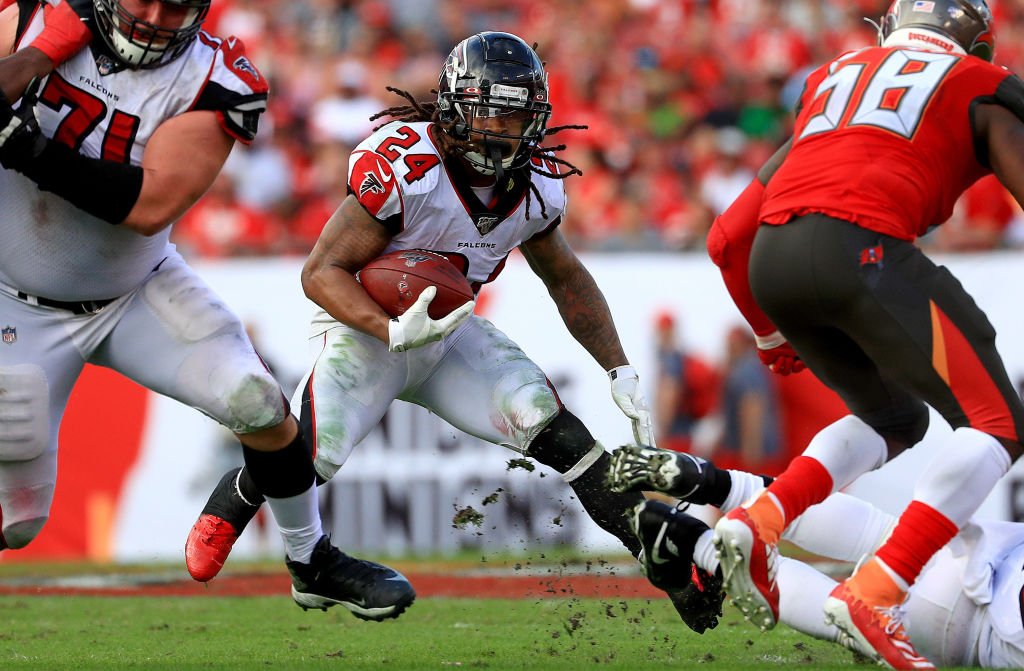 Devonta Freeman's recent health and running struggles are only part of the reason why he became a free agent Monday. Atlanta saves over $3 million against the salary cap by cutting Freeman. Freeman was set to receive $9.5 million in base salary next season and had another $9.3 million due in 2021, according to Over The Cap. Freeman would have made $8.2 million in 2022, the last year of a five-year contract he signed in August 2017, barring any changes to the contract.
Atlanta has several young, affordable running backs waiting in the wings. Brian Hill averaged 4.1 yards per carry and scored twice on the ground last year. Former Southern Miss standout Ito Smith ran for 315 yards in 2018 but only had 22 carries a year ago. Atlanta is also expected to select a running back at some point in April's NFL draft.
Which teams should sign Devonta Freeman in free agency?
Devonta Freeman's recent problems staying healthy and effective make him a reasonable candidate for a one-year, "prove it" deal. Signing such a contract and having a strong 2020 season would allow Freeman to hit the open market in 2021 with renewed interest and the chance for one last extended contract.
Chargers star safety Derwin James tweeted an eye and lightning bolt emoji in response to an NFL Media tweet saying Freeman was hitting the market. The Chargers are expected to let Melvin Gordon walk in free agency and Freeman would form an intriguing duo with Austin Ekeler.
Future Hall of Famer Frank Gore filled the veteran, change-of-pace back presence to Devin "Motor" Singletary's lead back role at the end of last season in Buffalo. If Gore doesn't re-sign with the Bills, Freeman could fit the profile of another running back to team up with Singletary, a two-time All-American at Florida Atlantic University who impressed as a rookie.
One of Singletary's former college teammates, Steelers running back Kerrith Whyte, could also benefit from having Freeman around. Pittsburgh needs a veteran running back and signing Freeman to a one-year contract makes sense. Freeman's former NFC South rival, the Carolina Panthers, have historically signed older running backs and are another possible landing spot.