Here's Why Tiger Woods Is Missing the Masters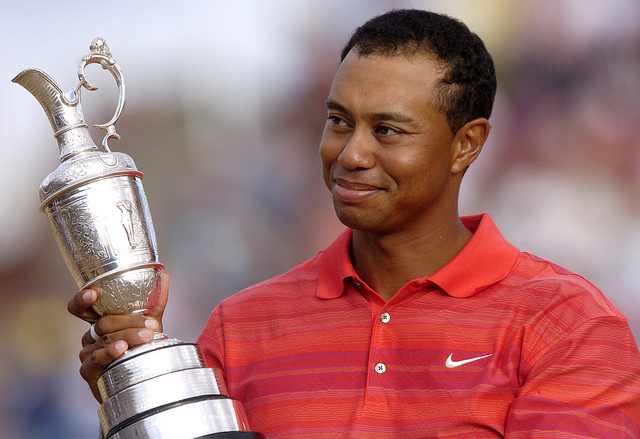 Tiger Woods will be absent from Augusta this year. The golfing world was prepared for this announcement after Woods pulled out of the Arnold Palmer Invitational at Bay Hill in Orlando, Florida, due to back pain. However, Tuesday's announcement is causing shock waves because Woods will be missing the first major of the year because he will be recovering from surgery. 
"After attempting to get ready for the Masters, and failing to make the necessary progress, I decided, in consultation with my doctors, to have this procedure done," Woods said. (For the full statement, see the next page.)
Published on his website, the announcement explains that Woods has undergone a successful microdiscectomy. The surgery will hopefully relieve Woods of his back pain, which appears to have been caused by a pinched nerve. In addition to Woods pulling out of Bay Hill, he withdrew from the Honda Classic — also in March — and dealt with back spasms during the WGC-Cadillac Championship in Doral, Florida.
Soft-tissue treatment and rehabilitation is scheduled to begin sometime next week, and Woods looks to return to the tour over the summer. In the statement, Woods' doctors say that each individual recovers from this surgery differently. That said, there is no reason to think this will impact his future, because the surgery has no long-term side effects. On the other hand, had he not had the surgery, further damage was likely to have occurred. The surgery took place in Park City, Utah, on Monday, and Woods' doctors say it is possible he could begin putting and chipping in as little as three weeks' time.
In addition to information about the surgery and recovery process, Woods used his website as a platform to take a moment to explain his regret at missing the Masters, as well as express his gratitude to his fans.
"I'd like to express my disappointment to the Augusta National membership, staff, volunteers and patrons that I will not be at the Masters. It's a week that's very special to me. It also looks like I'll be forced to miss several upcoming tournaments to focus on my rehabilitation and getting healthy," Woods said.
"I'd also like to thank the fans for their support and concern. It's very kind and greatly appreciated. This is frustrating, but it's something my doctors advised me to do for my immediate and long-term health.
"It's tough right now, but I'm absolutely optimistic about the future. There are a couple [of] records by two outstanding individuals and players that I hope one day to break. As I've said many times, Sam and Jack reached their milestones over an entire career. I plan to have a lot of years left in mine."