Herschel Walker Was So Athletic He Had a Mixed Martial Arts Career After the NFL
Herschel Walker was one of the greatest physical specimens to ever play football. Whether as a running back for the Georgia Bulldogs or Dallas Cowboys, he wowed with his powerful physique. Walker's athletic ability has been so good that he didn't stop competing when he retired from football. He did plenty afterward, including embarking on an MMA career at an unlikely age. 
Herschel Walker's football career
Walker's college football career is the stuff of legends. During his time at the University of Georgia, he rushed for 5,259 yards with 49 touchdowns, as Sports-Reference reports. Walker won the 1982 Heisman Trophy with 1,752 rushing yards and 16 touchdowns. He also helped the team win the national title in 1981.
It took the running back a few seasons to head to the NFL; he immediately opted to play for the upstart USFL. In 1985, the Dallas Cowboys drafted Walker with a fifth-round pick. His NFL career didn't quite live up to his earlier hype. He made back-to-back Pro Bowls with Dallas in 1987 and 1988.
But he's more famous for a trade-in where he went to the team getting the short end of the stick. In 1989, the Cowboys traded Walker to Minnesota for multiple draft picks. Walker played serviceably for the Vikings, but the trade was more famous for giving Dallas the assets they needed to build a dynasty. 
Why didn't Walker pan out in the NFL quite the way most had hoped? Most likely due to his time spent playing in the USFL, delaying his NFL career by a few seasons. Most running backs tend to hit a wall around their mid to late 20s. While Walker wasn't putting up massive numbers, he was able to play productively until the age of 35. That's a testament to his athleticism.
Herschel Walker's other athletic endeavors
Not one to shy away from a challenge, Walker didn't let his sporting career end with the NFL. Walker was always blazing new athletic trails and slaying new dragons. One time, he tried ballet. He also tried one unusual winter sport before his football career even ended.
According to ESPN, in the early '90s, Walker spoke with Olympic hurdler Edwin Moses. Moses told Walker he had the right body needed for bobsledding. Walker began training with the US bobsledding team and raced with the team at the 1992 Olympics, helping them to a seventh-place finish. 
How Herschel Walker fought in MMA after 50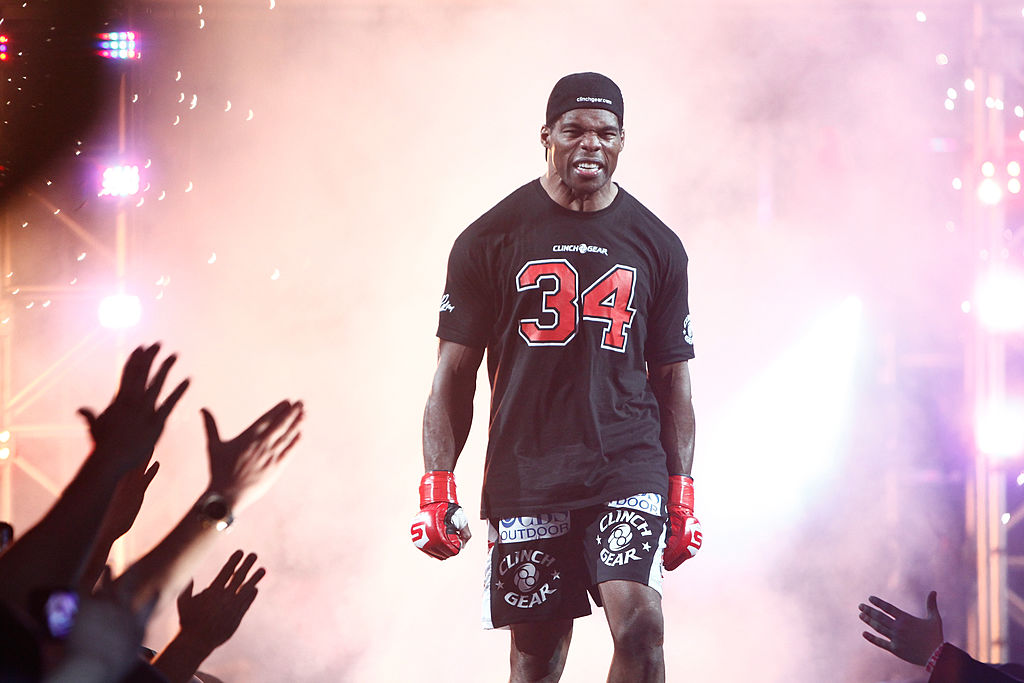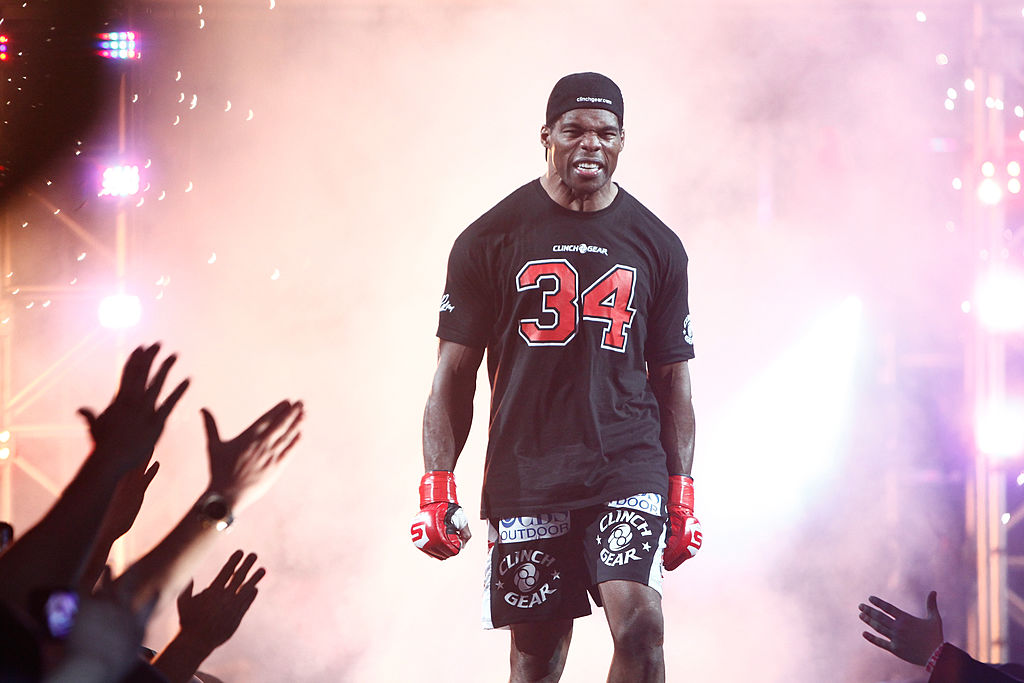 Walker's non-football athletic achievements didn't end with the '92 Olympics. At the age of 53, he tried his hand at mixed martial arts. Last fighting professionally in 2011, Walker actually went 2-0 with Strike Force, according to CBS Sports. He hasn't been able to find anyone to fight him since.
However, in 2016, Walker told TMZ Sports he'd be more than willing to fight Rampage Jackson. To get an idea of Walker's competitive spirit, just look at his comments from a few years ago when he was seeking a contender to face him: 
"I want it to be a worthy opponent. I don't want it to be someone they hand pick – some bum that they found on the street that was fighting fifteen years ago. I don't want it to be someone like that. I want it to be someone that will keep the integrity of this sport."
Walker's ability to not only survive in a new sport but also thrive — well into middle age, no less — only speaks to his incredible ability as an athlete.