Herschel Walker's Football Career Led To Him Racking up a Massive Net Worth and Becoming Friends With Donald Trump
Herschel Walker was one of the greatest athletes to ever play in the NFL. After a great college career at Georgia, and after finding success in the USFL, Walker was a star for the Dallas Cowboys. Walker's football career has ultimately helped him have a pretty interesting life too. He has not only racked up a nice net worth, but he is also friends with Donald Trump.
Herschel Walker had stellar careers in college and the USFL
RELATED: Where Is Former NFL Running Back Herschel Walker Today?
From the moment Herschel Walker began playing in college at Georgia, he was an absolute star. Walker ultimately ran for 1,616 yards and 15 touchdowns in his first season, and the Bulldogs were very good. He helped lead them to a 12-0 record and a win in the Sugar Bowl over Notre Dame. Walker's play helped him finish third in the Heisman Trophy voting too.
Walker was then even better in 1981 as he ran for 1,891 yards at Georgia to go with 18 rushing touchdowns. The Bulldogs ultimately went 10-2 that season but lost in the Sugar Bowl. He also finished second in the Heisman Trophy voting that year.
In 1982, Walker continued to be a superstar at Georgia as he ran for 1,752 yards and 16 touchdowns. Georgia was excellent again, finishing 11-1 and reaching the Sugar Bowl before ultimately losing to Penn State. Walker also finally won the Heisman Trophy that season.
After his junior season, Walker went pro, but the NFL didn't take college juniors at the time, so he decided to play for the New Jersey Generals of the USFL. Walker ended up becoming a star in the USFL. According to USA Today's Cowboys Wire, he ran for 2,411 yards in 1985 and won the league's MVP award. Walker ultimately ran for 5,562 yards in his three-year USFL career, per his Heisman Trophy bio.
Walker had a decent NFL career with the Cowboys, Vikings, and Eagles
RELATED: Never Mind Kneeling, Herschel Walker Prefers Taking a Strong Stand
In 1985, the Dallas Cowboys selected Walker in the fifth round of the draft in case the USFL went out of business, according to Cowboys Wire. It ended up working out, as Walker signed with the Cowboys in 1986.
After running for 737 yards and 12 touchdowns in 1986, Walker earned a Pro Bowl selection in 1987 as he ran for 891 yards and seven touchdowns in 12 games. He then had the best season of his NFL career in 1988 as he ran for 1,514 yards and five touchdowns.
In 1989, though, the Cowboys traded Walker to the Minnesota Vikings. He ran for 915 yards combined for the Cowboys and Vikings that year. Walker then spent two more seasons with the Vikings in 1990 and 1991 before going to the Philadelphia Eagles and playing with them for three seasons. He ran for 1,070 yards while with the Eagles in 1992. 
Walker then played for the New York Giants in 1995 before spending two more seasons with the Cowboys in 1996 and 1997. For his NFL career, Walker ran for 8,225 yards and 61 touchdowns. He also caught 512 passes for 4,859 receiving yards.
He is friends with Donald Trump
RELATED: Herschel Walker Was So Athletic He Had a Mixed Martial Arts Career After the NFL
While playing in the USFL, Walker played for the New Jersey Generals, a team owned by Donald Trump. This resulted in a friendship between the two and Walker endorsing Trump at the 2020 Republican National Convention.
"I watched him treat janitors, security guards, and waiters the same way he would treat a VIP," Walker said, according to the New York Post. 
Walker continued.
"He leaves nothing on the field," he said. "Some people don't like his style, the way he knocks down obstacles that get in the way of his goals. People on the opposing team didn't like when I ran over them either. But that's how you get the job done."
Herschel Walker has a nice net worth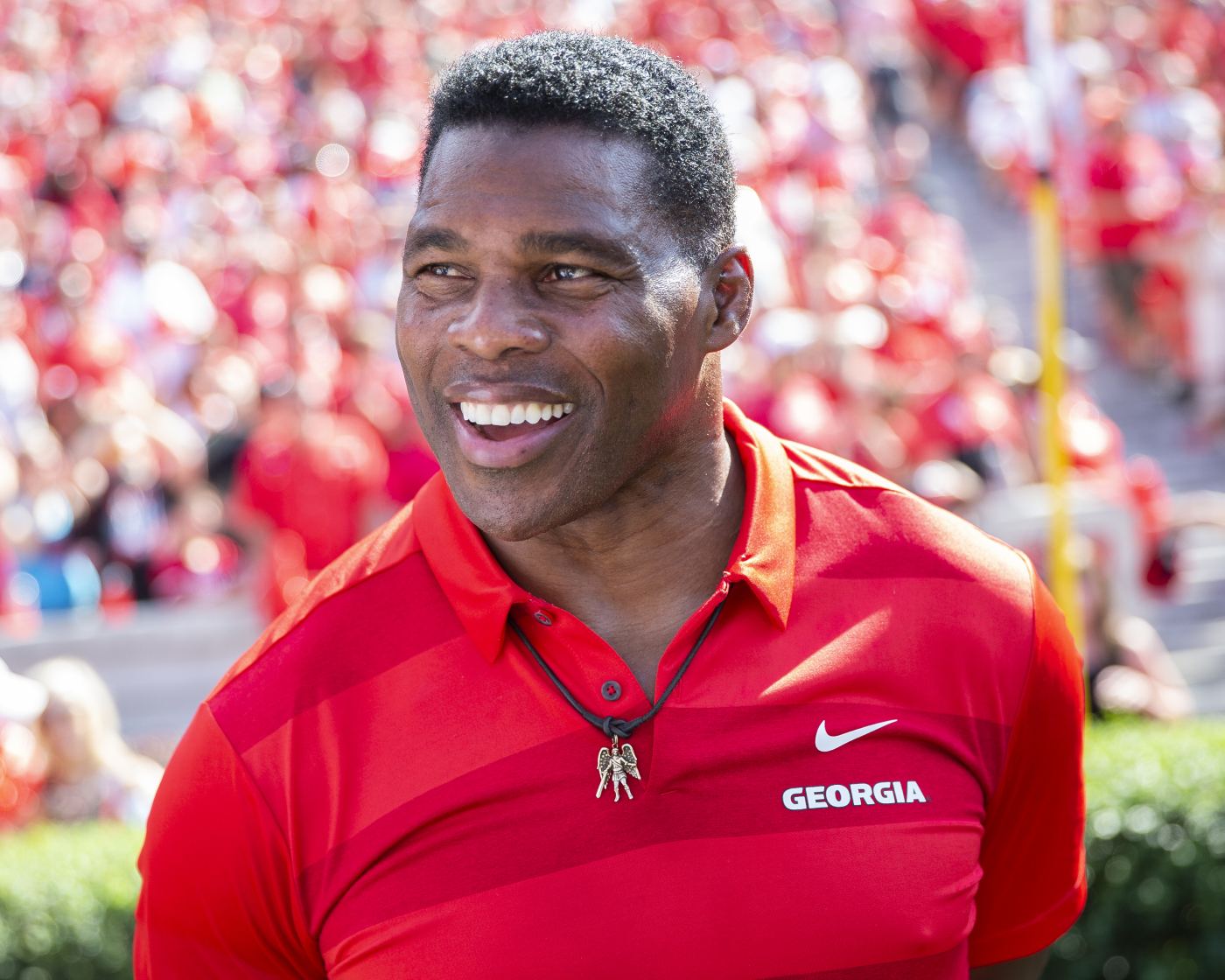 RELATED: Herschel Walker Once Hit the Stage As a Professional Ballet Dancer
Walker not only had success in football. He also competed at the 1992 Olympics in bobsledding and finished seventh, according to ESPN. He additionally tried mixed martial arts out after his football career.
All of Walker's success throughout his life has helped him rack up a nice net worth. He is worth $12 million, according to Celebrity Net Worth.
Walker's football career has helped him have a pretty interesting life. It has paid off for him too.
Stats courtesy of Sports Reference and Pro Football Reference