Hideki Irabu Changed MLB Free Agency Forever Despite His Struggles With the Yankees
For a generation of baseball fans, Hideki Irabu marked the beginning of high-profile foreign players who flamed out in the major leagues.
An ace in Japan who won two World Series titles with the New York Yankees, Irabu's tenure in New York was marred by work ethic problems and disappointing outings on the mound.
Above all else, though, Hideki Irabu changed MLB free agency and the sport's relationship with Japan forever — and it had nothing to do with his pitching performance.
Hideki Irabu was an ace pitcher in Japan
Hideki Irabu didn't leave Japan's professional leagues for no reason. By 1996, the 6-foot-4 right-hander had already done plenty to establish himself as one of the world's top rising pitchers.
From 1994-96, Irabu went 38-27 with a 2.66 ERA and 645 strikeouts in 567.2 innings for the Chiba Lotte Marines. Irabu set a league record when he threw a 93 mph fastball in 1998.
Dodgers right-hander Hideo Nomo had already developed a cult following in the majors. More importantly, Nomo proved himself a capable pitcher on the mound and dazzled from his first start onward in Los Angeles.
The San Diego Padres wanted to follow in the Dodgers' footsteps and purchased Irabu's contract from the Marines.
Irabu manipulated his way from San Diego to the Yankees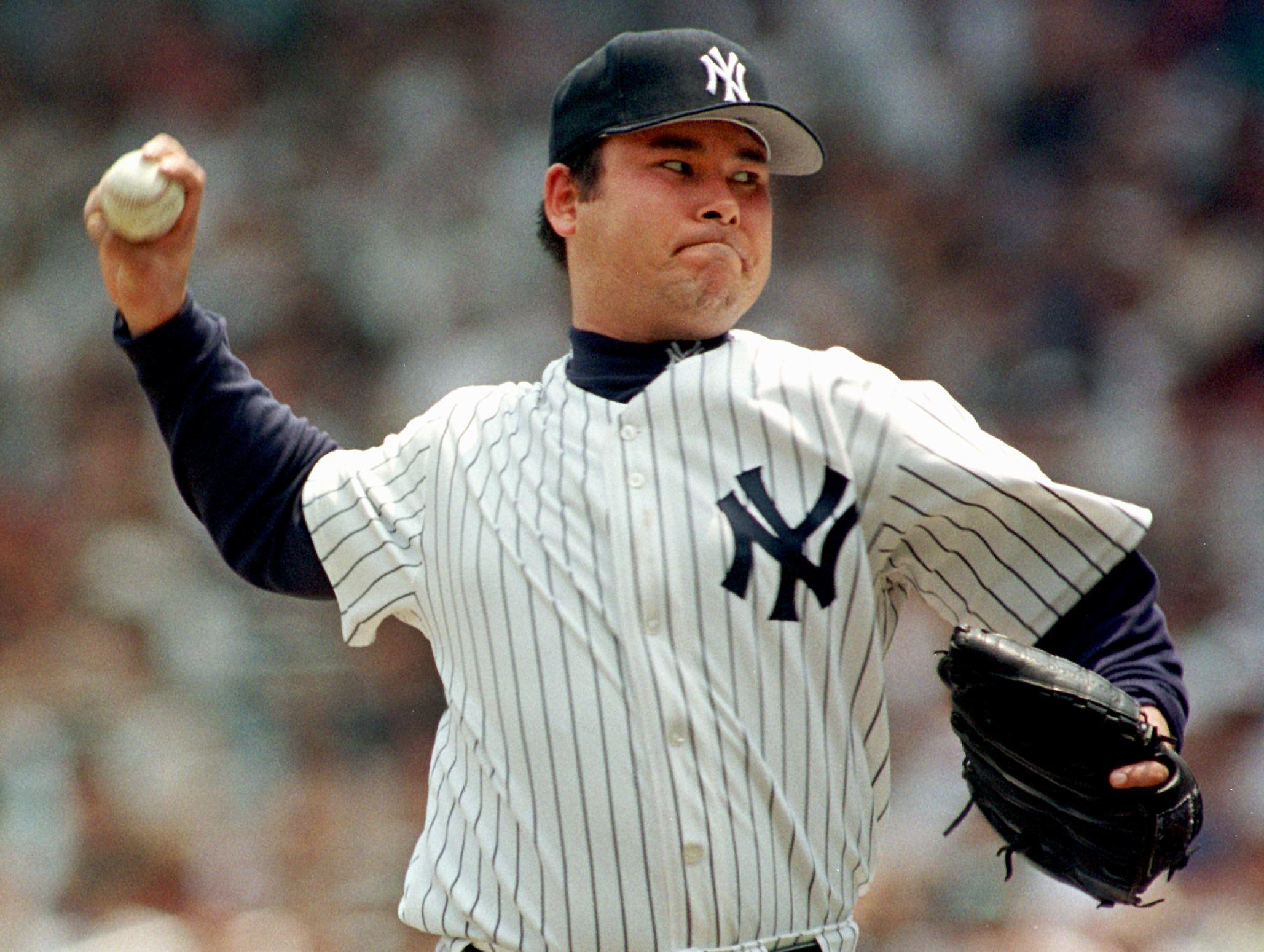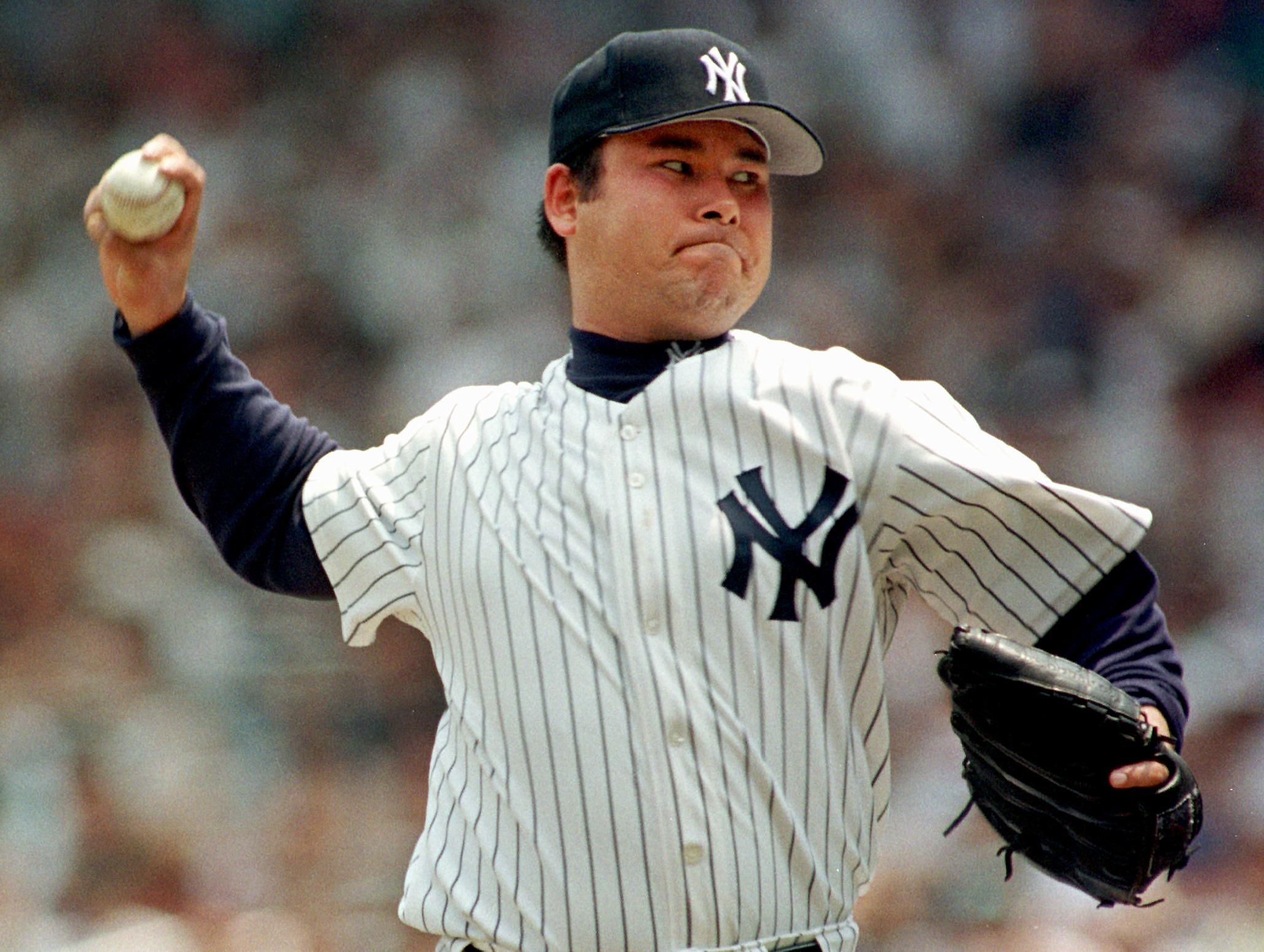 The San Diego Padres weren't the only team interested in obtaining Hideki Irabu's rights. But because Japan and Major League Baseball hadn't yet developed the modern-day posting system, San Diego simply purchased Irabu's rights without any consequences.
At least, there weren't any problems at first. Although the Padres had Irabu's contract, he refused to sign it or report to the team.
The only MLB team Hideki Irabu wanted to play for was the New York Yankees. And after some negotiating, the Yankees traded a group involving outfielder Ruben Rivera to the Padres for Irabu and infielder Homer Bush.
Irabu debuted that July and struck out nine Tigers hitters in 5.2 innings of five-hit, two-run ball. That was Irabu's last quality start for over a month, though, and he ended his rookie season with a 5-4 record and a 7.09 ERA.
Irabu allowed 15 home runs in 13 games and pitched out of the bullpen by September. The Yankees left him off that year's postseason roster.
Irabu improved to 13-9 with a 4.06 ERA in 28 starts during the 1998 season. He won another 11 games in 1999 but his ERA rose to 4.84 and the Yankees traded him to Montreal following the season for three prospects.
Hideki Irabu changed MLB free agency forever
Hideki Irabu never lived up to the lofty expectations that came with his arrival in America. He went 34-35 with a 5.15 ERA in six major league seasons and saved 16 games for the Texas Rangers in 2002, his final year.
Irabu moved back to Japan in 2003 and pitched two seasons there. The veteran last played for the Long Beach Armada, an independent team, in 2009.
In July 2011, Irabu tragically died by suicide in his Los Angeles home. The Yankees paid tribute to their former pitcher with a moment of silence at the team's next home game.
Irabu left a lasting impact on Major League Baseball beyond the mound. Every high-profile Japanese player, from Ichiro Suzuki in 2000 to Yankees ace Masahiro Tanaka, need to go through the posting team so every team has a chance at him.
The likes of Tanaka and Angels star Shohei Ohtani owe their big-league success to Irabu, a trendsetting World Series champion.
How to get help: In the U.S., call the National Suicide Prevention Lifeline at 1-800-273-8255. Or text HOME to 741-741 to connect with a trained crisis counselor at the free Crisis Text Line.