Hideki Matsuyama Is Extremely Private and 'Really, Really Shy'; Here's What We Know About Him
Hideki Matsuyama made history recently when he became the first Japanese player to win the Masters. While he's a force to be reckoned with on the links and currently one of the best golfers, little else is known about the shy Matsuyama.
This might change going forward — now that he's a member of the prestigious green jacket club. So what is Matsuyama's private life like? Here's what we found out.
Hideki Matsuyama's 2021 Masters win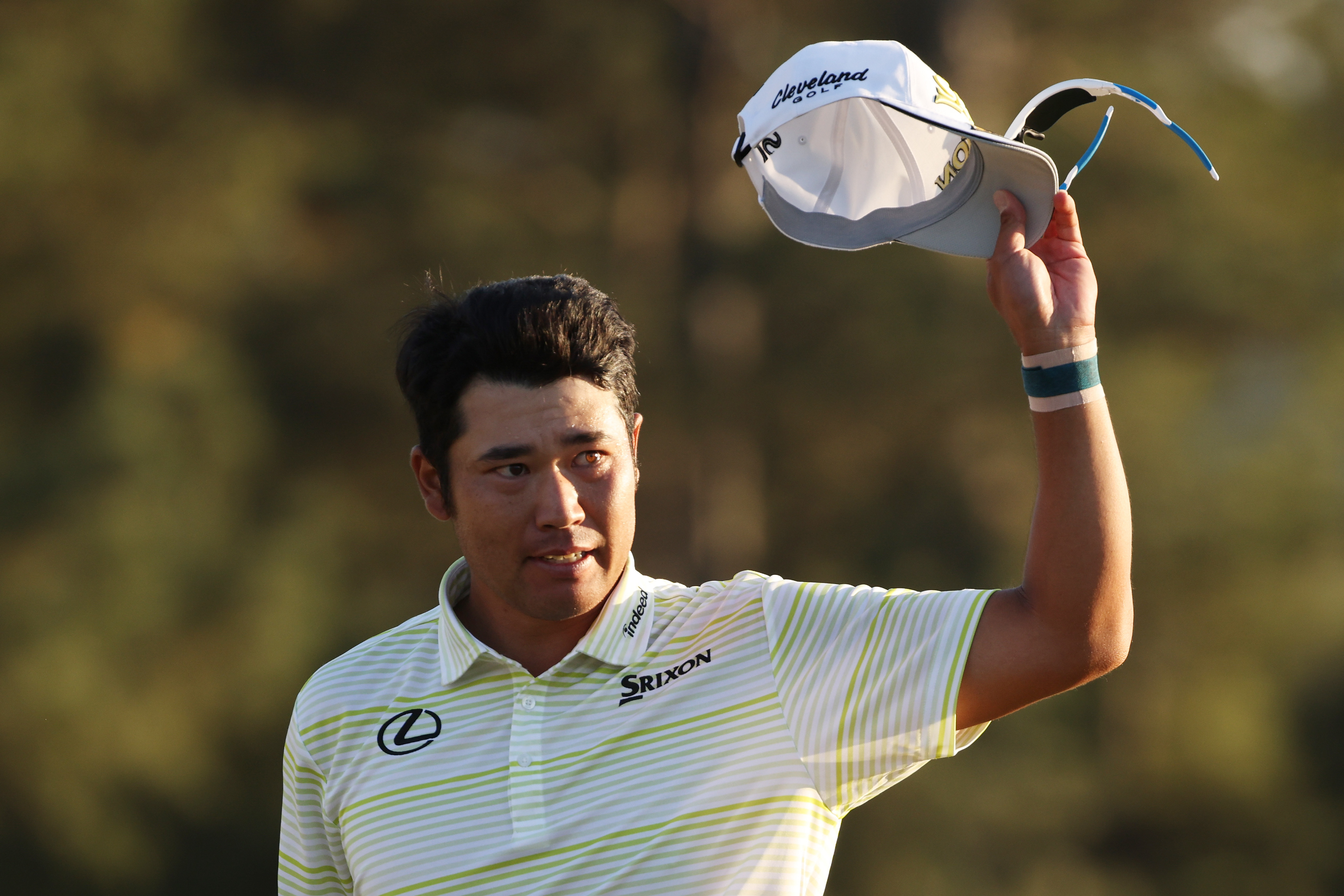 Dubbed as shy and mysterious, Matsuyama doesn't seek media attention, but he might need to reevaluate this now that he's a Masters champion. He finished one stroke ahead of Will Zalatoris, a rookie from the U.S. Despite some challenges in the back half and sensational runs from other players, Matsuyama finished at 10-under par.
Reflecting on his victory, Matsuyama told The Japan Times he felt good leading up to the tournament. "Until last week, I hadn't even been in the top 10 (on the tour) or contended for a title this year. I had no expectations, but in Wednesday's practice, my shots started to feel good again, and I began to think I might have a chance." 
Matsuyama also hopes his victory encourages other Japanese golfers. "I'll be really happy if my victory here inspires children watching on TV to reach this stage in five or 10 years' time and compete against me," the golfer explains. "For that reason, I want to keep on winning."
Matsuyama's early career
Born in Matsuyama, Japan — yes, that's just a coincidence — his father introduced him to golf early on, reports Golf Monthly. After ranking No. 1 on the amateur circuit, Matsuyama set his sights on the pros.
In 2013, according to PGA Tour, he won his second pro tournament, the Tsuruya Open. A few weeks later, he won again at the Diamond Cup. Things got even better when Matsuyama finished in the top 10 at the 2013 U.S. Open, where he broke into the top-50 rankings for the first time. 
After his stellar rookie season, Matsuyama easily qualified for the PGA Tour and kept winning as the years went on. His breakthrough year was 2017. He won three Tour titles and was second on the prize money list. Matsuyama even climbed his way to the No. 2 ranking in June 2017 — the highest position of his career.
Hideki Matsuyama's personal life
Despite all his success, Matsuyama managed to keep quiet about his personal life. Back in 2017, at a press conference in August, Golf.com reports that Matsuyama stunned the press when he talked about his wife and newborn.
When he was asked why he kept it a secret, his answer was simple. "No one really asked me if I was married, so I didn't have to answer that question. But I felt that after the PGA would be a good time, because our baby is born and I thought that would be a good time to let everyone know."
According to Golf.com, the man who's known for pausing at the top of his backswing still knows how to have a good time. Matsuyama apparently loves sake. During his 2017 run, a reporter asked him about fun things he did in the offseason. Matsuyama didn't miss a beat: "Probably drinking sake. I had my share. It wasn't just a little. We did party pretty good."
However, his golf manager isn't worried about his indulgences telling Golf.com, "He sets a very high standard for himself. He has the greatest passion for golf that I've seen." No doubt he does. His Master's win is indicative of all his hard work.