Hideki Matsuyama Will Likely Celebrate His Masters Win With Sake: 'We Did Party Pretty Good'
After being delayed until November last year, the Masters came back in 2021 as many golf fans remembered it — or at least it was close. Fans did get to see one new development: a first-time Masters champion. Hideki Matsuyama took home the green jacket this year with a thrilling victory.
Matsuyama's win was well-earned, and he'll likely take time to enjoy it. If the way he celebrated one of his prior victories is any indication, the 29-year-old may be ready to have a very good time with one of his favorite drinks. Let's look at how the 2021 Masters champ may commemorate his historic win.
Hideki Matsuyama came to play at the 2021 Masters
According to ESPN, Matsuyama's win was closer than it looked. He finished with a one-stroke victory. But fellow pro Xander Schauffele needed a late charge to make it close. A triple bogey on the 16th hole ended any real chance for a come-from-behind victory. 
While he finished one over par for the final round, he finished at 10 under for the entire tournament. The win is Matsuyama's 15th ever victory but his sixth in PGA Tour events. Caesar's Palace gave the golfer 40-1 odds. At one point, some sportsbooks had him at 60-1, making him one of the largest long shots to ever claim the green jacket. 
Matsuyama's win looked easy to an outside observer, as he claimed an early lead and never looked back even if his play was unspectacular in the last round. But Matsuyama's road to Augusta was anything but easy. 
Why Matsuyama's 2021 Masters win is so historic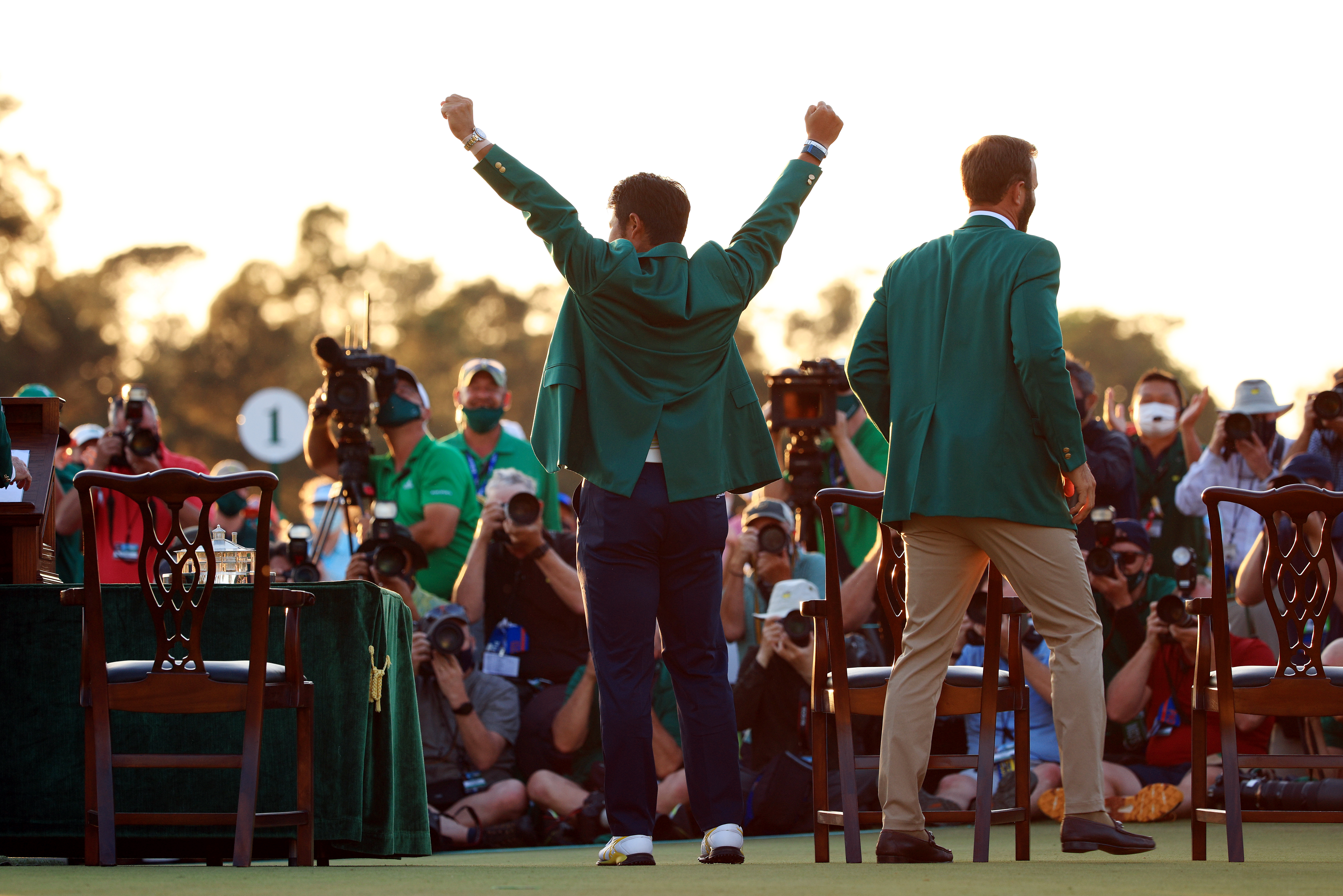 Ten years ago, Matsuyama qualified for the Masters as an amateur by winning the Asia-Pacific Amateur. He didn't win, but a few years later in 2014, he did win his first PGA Tour event.
At the time, none other than the legendary Jack Nicklaus said the following about Matsuyama, "I think you've just seen the start of what's going to be truly one of your world's great players over the next 10 to 15 years."
So why is Matsuyama's win so historic? Because he's the first Japanese male golfer to win a major golf championship. That calls for a celebration.
How Hideki Matsuyama may celebrate his 2021 Masters win
No one would blame Matsuyama if he opted to party with an alcoholic beverage after his massive victory. He's certainly played well enough to warrant letting loose. So which one will he pick? According to Golf.com, it's likely one spirit: sake.
The town Matsuyama was born in — coincidentally, also named Matsuyama — is famous for its sake. One time, during a tournament, a reporter asked Matsuyama about the most fun activity he participated in during the offseason. His response? "Probably drinking sake." 
Matsuyama wouldn't be the only major champion to honor his first-place finish with a big celebration. Brooks Koepka took his U.S. Open trophy on a tour of Las Vegas after winning. No word on whether he used it to imbibe. Of course, not every major win involves alcohol or an ostentatious display. According to Republic World, Tiger Woods took the opportunity to quietly share a moment with his son, reminiscent of when he took a moment with his own father earlier in his career. 
Matsuyama may very well have some sake tonight, or another drink of his choosing. But what's certain to not get lost in the celebration is the significance of this achievement. Matsuyama had a whole country behind him, and he certainly did them proud.