A High School Biology Class Set Steelers Legend Dermontti Dawson on the Path to the Pro Football Hall of Fame
In the end, it may not have been a dedication to win and brute strength that propelled Pittsburgh Steelers legend Dermontti Dawson to the Pro Football Hall of Fame.
Sure, all of that helped, as did Dawson's six first-team All-Pro selections. But none of that would have been possible if not for a high school science class, of all things.
Dermontti Dawson became committed to football after a chance encounter following biology class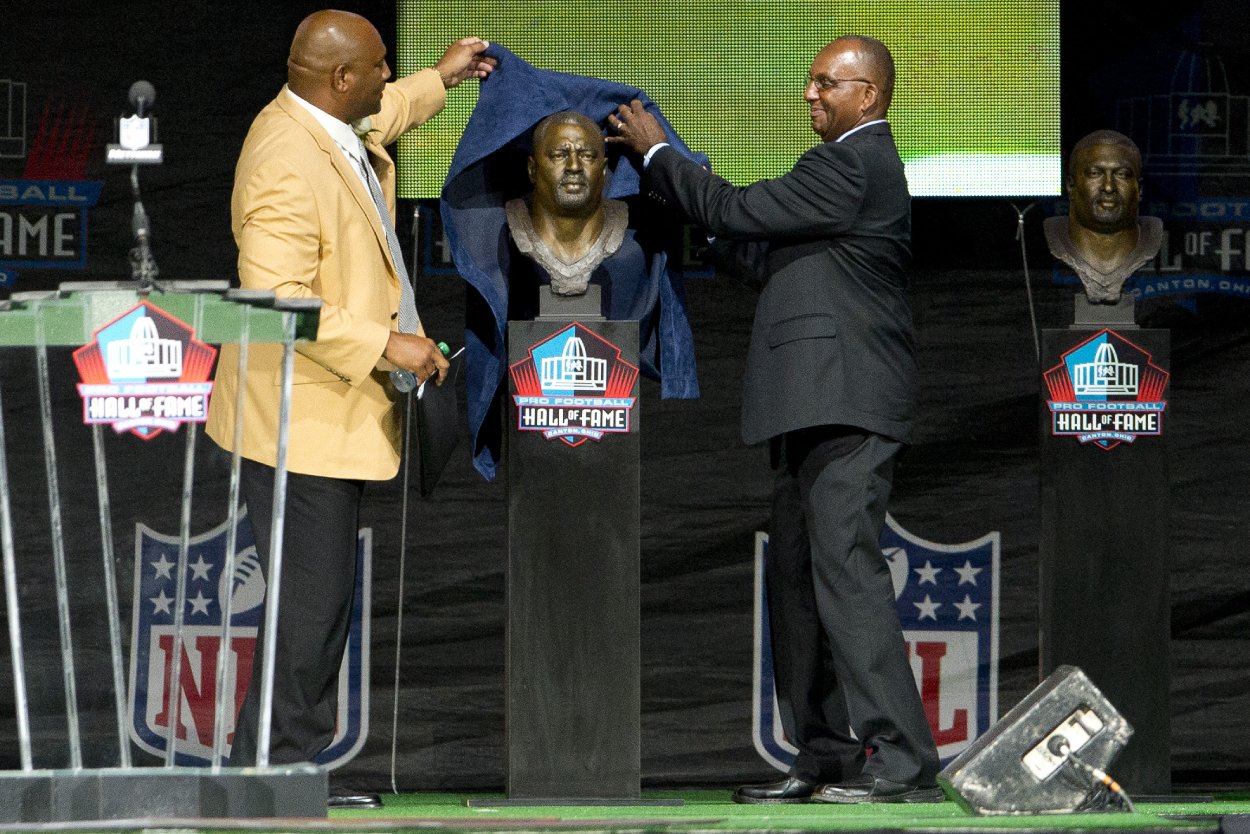 When Dawson played his final NFL snap in November 2000, he was 35 years old and over a decade away from entering the Hall of Fame.
The Athletic recently ranked Dawson 99th on its 100 greatest players of all time list. When he spoke with The Athletic, Dawson explained how a chance encounter in high school sent him on the path to playing football.
Well, that's not fully true. Dawson said he'd played tight end in ninth grade but didn't enjoy the practices and played sparingly as a result. When leaving his biology in the fall of 1981 at 16 years old, he bumped into Steve Parker, the school's head football coach.
"I ran into him, and he said, 'Where have you been all of my life?' and that I needed to be playing football. I would have never have played football if it wasn't for him."

Dermontti Dawson
At the time, Parker thought Dawson was visiting the school. Neither would have imagined that Parker would serve as his former player's presenter at the Hall of Fame three decades later.
Dawson likely would've played a much different sport in college if not for that conversation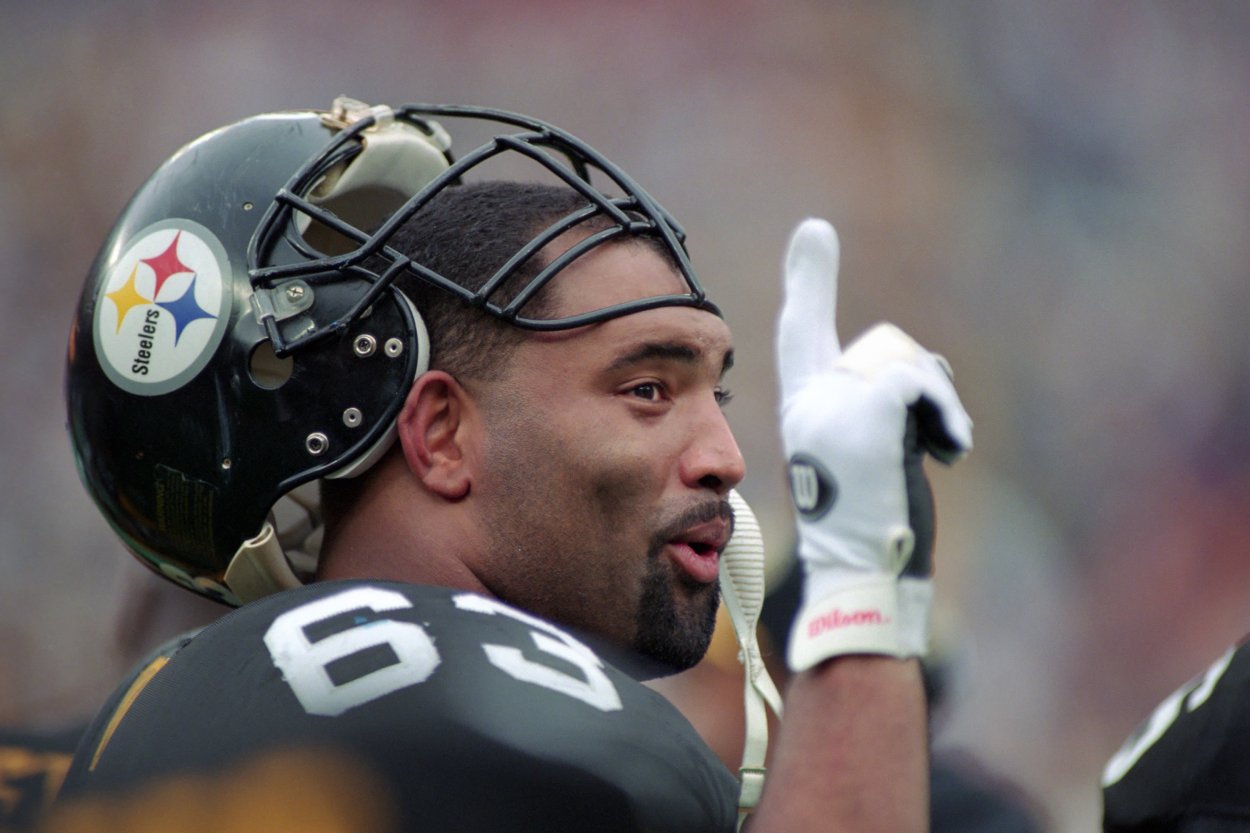 Interestingly, Dawson may still have become a successful college athlete if he hadn't spoken with Parker. It just wouldn't have happened as a scholarship football player at the University of Kentucky.
Dawson participated in the field events of shot put and discus. He even won the Kentucky state title in the shot put and discus and never lost a meet. The legendary center told The Athletic that college coaches told him he had Olympic potential.
Although Dawson had more scholarship offers for track and field than he did football, he chose the latter sport.
"Those inflection points in your life can be huge," Dawson told The Athletic.
Dawson remains among the most important players in Pittsburgh Steelers history
A second-round draft pick in 1988, Dawson eventually left football as a legendary center and one of the most valuable players in Steelers history.
Using Pro-Football-Reference's Approximate Value system, Dawson totaled 122 AV in 13 seasons with the Steelers. Entering the 2021 season, that ranked ninth in franchise history. Ben Roethlisberger leads all players with 197 AV, and Mike Webster, the legendary center Dawson replaced, is second at 150.
Think of all the great players who wore the Black and Gold over the years. Longtime offensive lineman Alan Faneca and safety Troy Polamalu, both of whom will enter the Hall of Fame this summer, totaled 115 AV with the Steelers. Antonio Brown had 100 AV in nine seasons in Pittsburgh.
The one thing missing from Dawson's resume is a Super Bowl ring, but he still made it to the Hall of Fame. One can only wonder what would have happened if Dawson dropped his textbook and left the classroom seconds later, never bumping into Parker en route to his next class. Sorry, Bengals fans.
Like Sportscasting on Facebook. Follow us on Twitter @sportscasting19.